Returning to fashion week.
Making his return to Fashion Week, Kanye West debuted his YEEZY Season 8 collection last night in Paris. 
While the show was not on the official Paris Fashion Week schedule, after he took over Paris with his Sunder Service show, the YEEZY team began sending out invites to international press and buyers, as well as personal friends of the West family.  
Talking to Highsnobiety's Christopher Morency as well as other international press about his Season 8 collection, Kanye said "It's already produced, because the idea is there. [But] yes, there will be a reproduction [of the collection]. I like that exercise, also. People talk about mass scale. There are 8 billion people on the planet, so what is mass? Whether this gets as big as the Gap does when I was younger or it's one, it's closer to that one than it is to that 8 billion."
On his return to Fashion Week, he explained "I stopped doing merch, like, four months ago, and then we started working on the opera because I wasn't pushing myself enough. We were doing $1 million a night in merch — I remember when I first started in fashion and we did the first Kanye collections, everyone kept saying, 'Just do a T-shirt, The Row started with a T-shirt' because they had to do this celebrity comparison. And we fought to not do T-shirts, and then I looked up and I was only doing T-shirts. So we stopped, and we started focusing on changing, making new shapes." 
Read more of what Kanye West had to say regarding his latest collection here: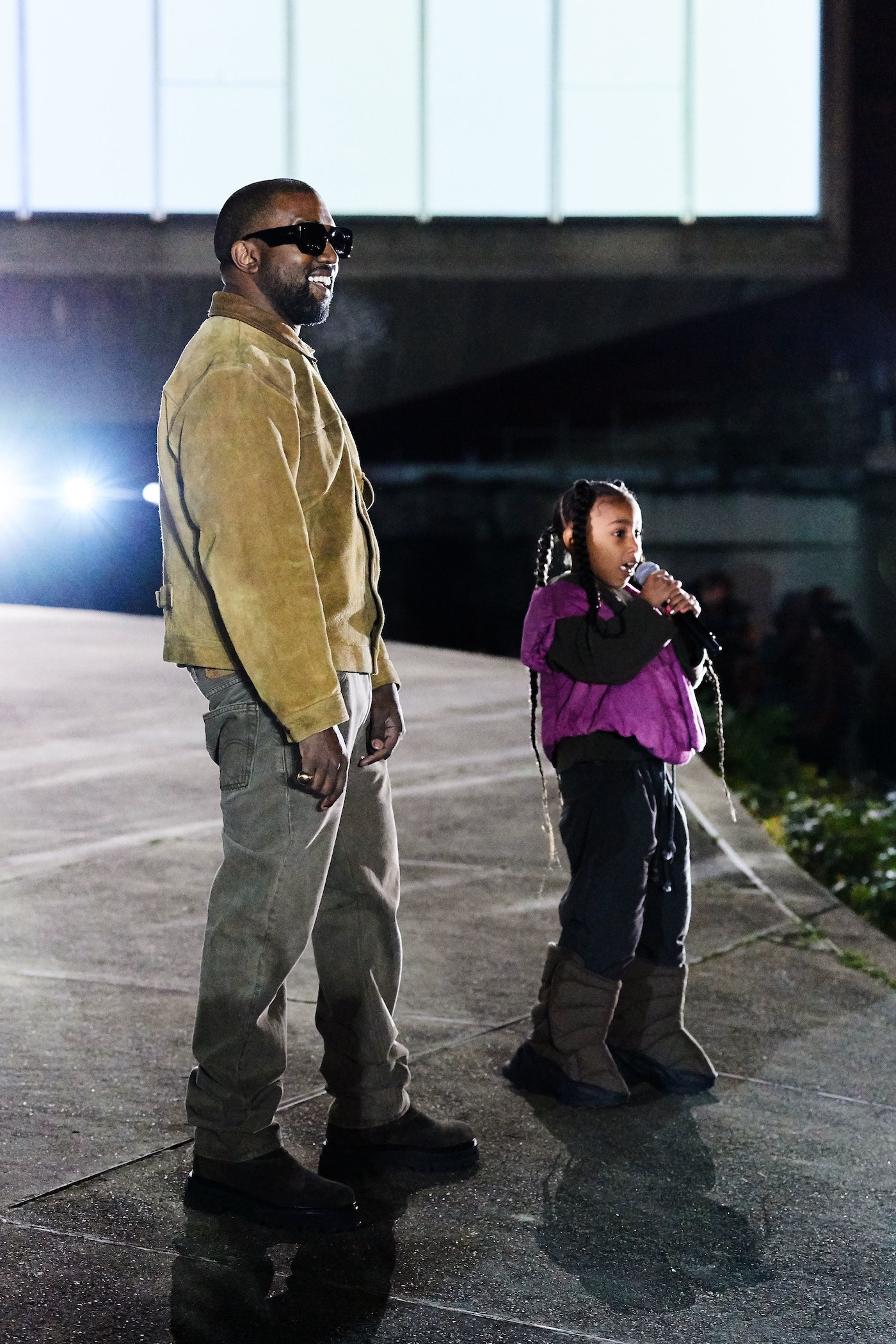 PHOTO CREDIT: Isidore Montag / Gorunway.com / Voguerunway.com