As the spread continues.
Supreme is the latest store to announce temporary closures of all its stores, as cases of the coronavirus continue to increase and the virus continues to spread.
A move we have already seen from the likes of Nike, Urban Outfitters and more, Supreme, the iconic streetwear brand is following suit as it announces plans to halt all operations in their locations as a precaution to protect employees and customers. Temporary shutting down shop at locations including New York, London, L.A and Paris, shoppers at Supreme locations were greeted with a sign on the door which read "We are closed temporarily to ensure the health and safety of customers and staff."
While it's yet to be clear when the shut will end, Supreme has said all online stores as well as it's Japan location will remain open. Stay tuned for more information.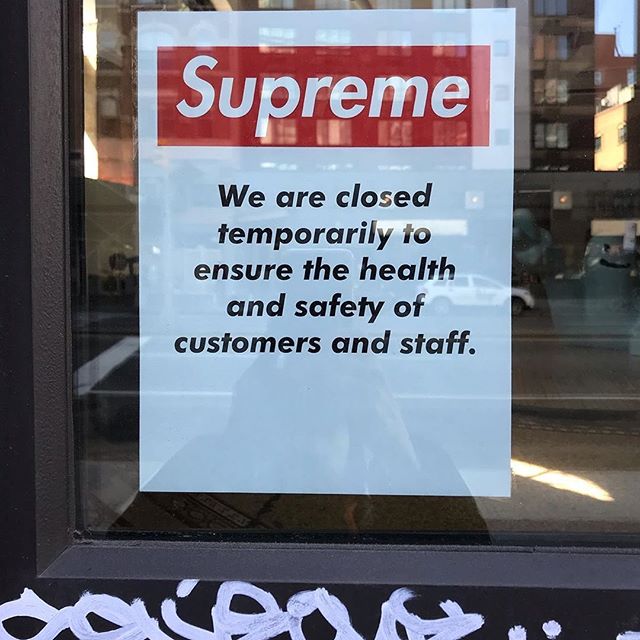 PHOTO CREDIT: SUPREME// @highsnobietystyle