Baptism is a memorable day for the new baby and everyone in the family. If you're considering memorable baptism gifts, we're are here to help. Below listed are meaningful baptism gift ideas that are timeless and will be cherished forever.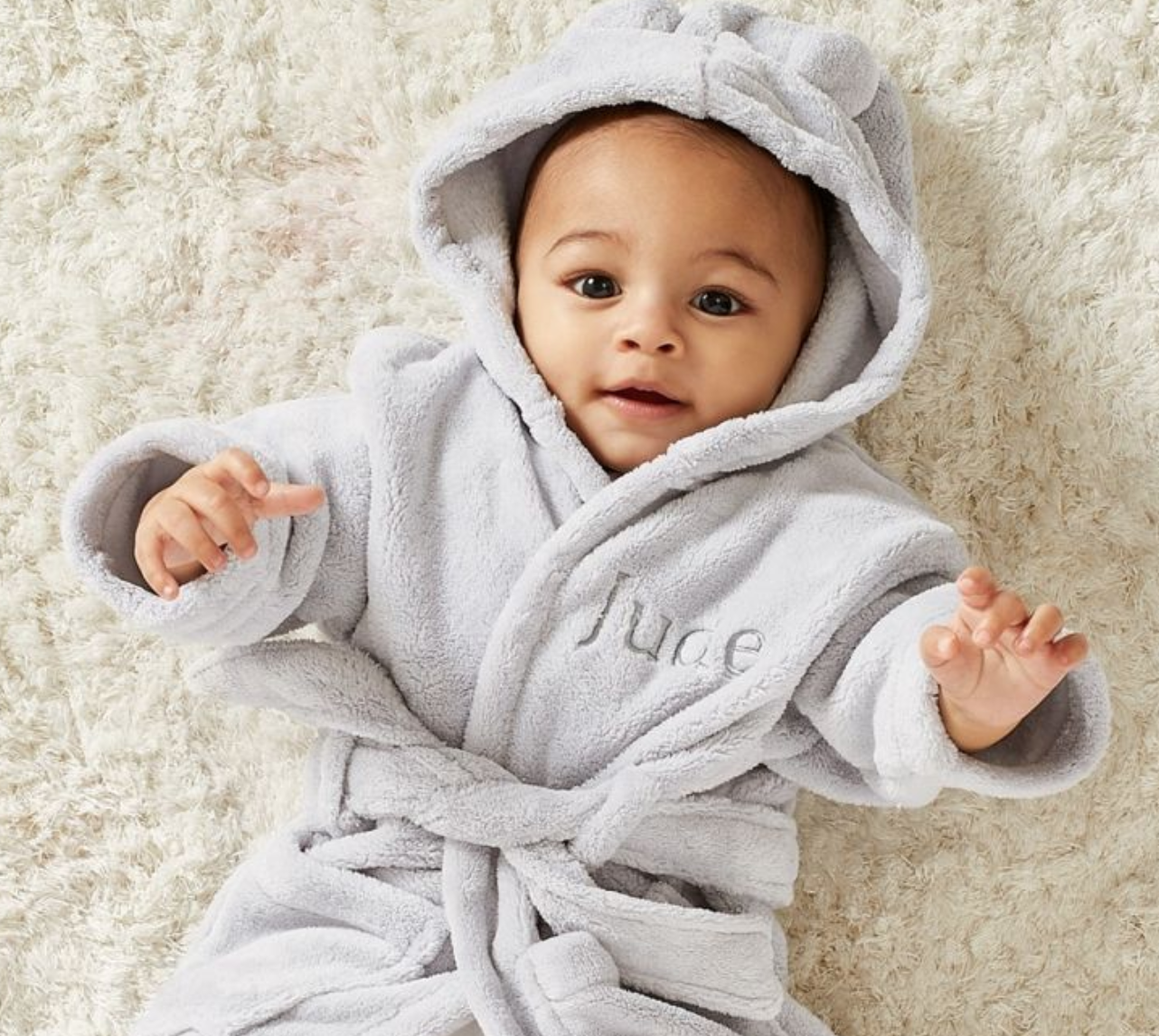 Swaddle Blankets
Swaddle blankets are a practical gift option that helps babies sleep better. When done right, swaddling keeps the baby calm and promotes sound sleep. A soft swaddle blanket made with pure muslin is super-soft and will be cradle the baby in the gentlest manner possible. You'll find muslin swaddle blankets in adorable prints and textures that are great for those Insta-worthy baby sleeping pictures. Swaddle blankets with matching accessories such as a head bow or a beanie add to the charming looks of a sleeping baby, perfect for pictures and photoshoots. Personalized swaddle blankets with the baby name or initials monogrammed on it marks the special occasion of baptism with joy and fervor. Baptism date, religious symbols such as a tiny cross, etc. can be inscribed on swaddle blankets to make them more beautiful and meaningful for the occasion.
Cute Baby Outfits
This one is an easy choice yet ever-popular, and babies need lots of them since they outgrow outfits really soon. Since baptism is a special occasion, we suggest gifting dressy outfits to commemorate the celebratory mood. Dressy outfits for both little boys and girls must still be made of soft breathable materials and be comfortable for them to wear. For girls, a tutu dress with a tulle skirt or a pretty onesie with a matching skirt and bow will be perfect. You can also opt for cute dresses such as a floral denim dress or a lace dress that the baby girl can wear for her post-baptism party. For boys, a full sleeve shirt with matching pants and a vest is a nice choice that's perfect as a special occasion outfit.
Children's Bible
Reading books to little one at an early age inculcates good reading habits and is a great way of spending quality time with them. A children's bible will be a thoughtful gift for parents who want to introduce their little ones to the Word of God through engaging stories and vibrant pictures. A children's bible is an apt baptism gift that babies can continue to enjoy even when they grow up, building their faith in Jesus. There are also several religious books especially written and illustrated for babies and infants, which serve as engaging nighttime reads that can help soothe the little one, and get her ready for bedtime. Pairing a children's book with a soft toy or a stuffed animal is the perfect bedtime gift so the baby can hold onto to her favorite stuffed animal while she listens to a bible story, making bedtime more comforting.
Picture Frame
A picture is the most priceless memory of a special moment. Help parents frame the joyous occasion of baptism with an elegant picture frame that doubles up as a nice accessory for any space in your home. A personalized picture frame with the name of the baby and the date of baptism, alongside a piquant bible verse and a cross engraved on it, will make this gift more special and truly unique. Another great option for picture frames is a 'My First Year' frame with small inserts for each month of the baby's first year. Picture frames such as these make for useful gifts that parents will treasure forever.
Baby Toys
Toys are a favorite with kids of all ages, and what better way to spoil them with than enjoyable toys on their baptism? Toys can also be a creative way to incorporate faith into a child's life, so they can grow in faith through fun and play. Babies love the plush feel of soft toys, which also develops their fine motor skills as they learn to touch and feel textures. Soft toys or stuffed animals are a great gift choice for babies and infants. For girls, a soft bunny with her name engraved on it makes for a cute baptism gift, which she will love carrying around with her. A musical rabbit rattle with a soft feel is also an enjoyable toy for babies since they can hear the sounds as they play around with it. Personalized teddy bears, lambs, and sheep with the baby's name or a cross etched on them make for cute baptism gifts that mark the special occasion, yet make give little ones something fun to call their own.
Baby Towels and Blankets
Make bath time fun and enjoyable with cute and comfortable bath towels. An elephant-themed baby bath wrap is the cutest cover to give your baby a warm and cozy feel after a bath or after a splish-splash session in a waddle pool. Wrap her up in this plush towel for an impromptu photoshoot, with the adorable elephant ears making her look cuter. You'll find various styles of hooded animal towels, such as those with sweet bunny or bear ears.
Soft baby blankets that keep the baby warm and snug are everyday essentials that new parents will appreciate. A cushy baby blanket is perfect for those long car drives or stroller walks around the neighborhood to make the baby safe and protected. Baby blankets come in extra-plush textures and colorful patterns that the baby will love touching and playing with.
Conclusion
With our list of fun and practical baptism gift ideas, it's easy to narrow down on choices that best fit your taste and budget. You can also create a custom gift set by mixing and matching items from our list and adding some of your own. Package your gift beautifully and add a handwritten note for an extra touch of warmth and love. A specialty baby store such as the bitsy bug site is a great place to find tons of baby products and clothes. You can pick out cute outfits, baby accessories, toys, and more to help you put together a caring gift for a baby on his/her baptism day.