Continuing our Designer Interview series, we talk to Joe & Callum of Unknown London who chat about their beginnings, finding their feet and pushing through COVID-19. See the exclusive Q&A below: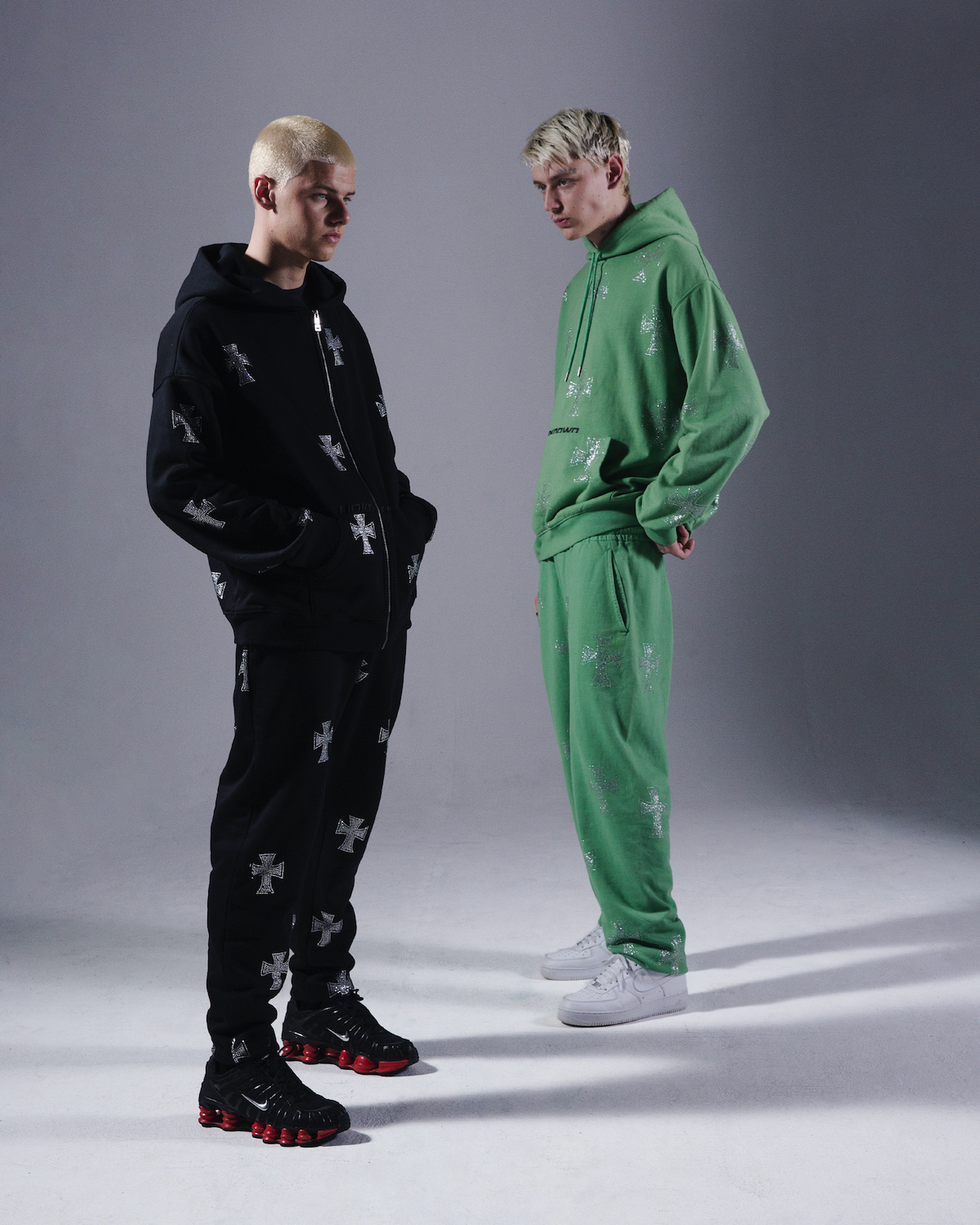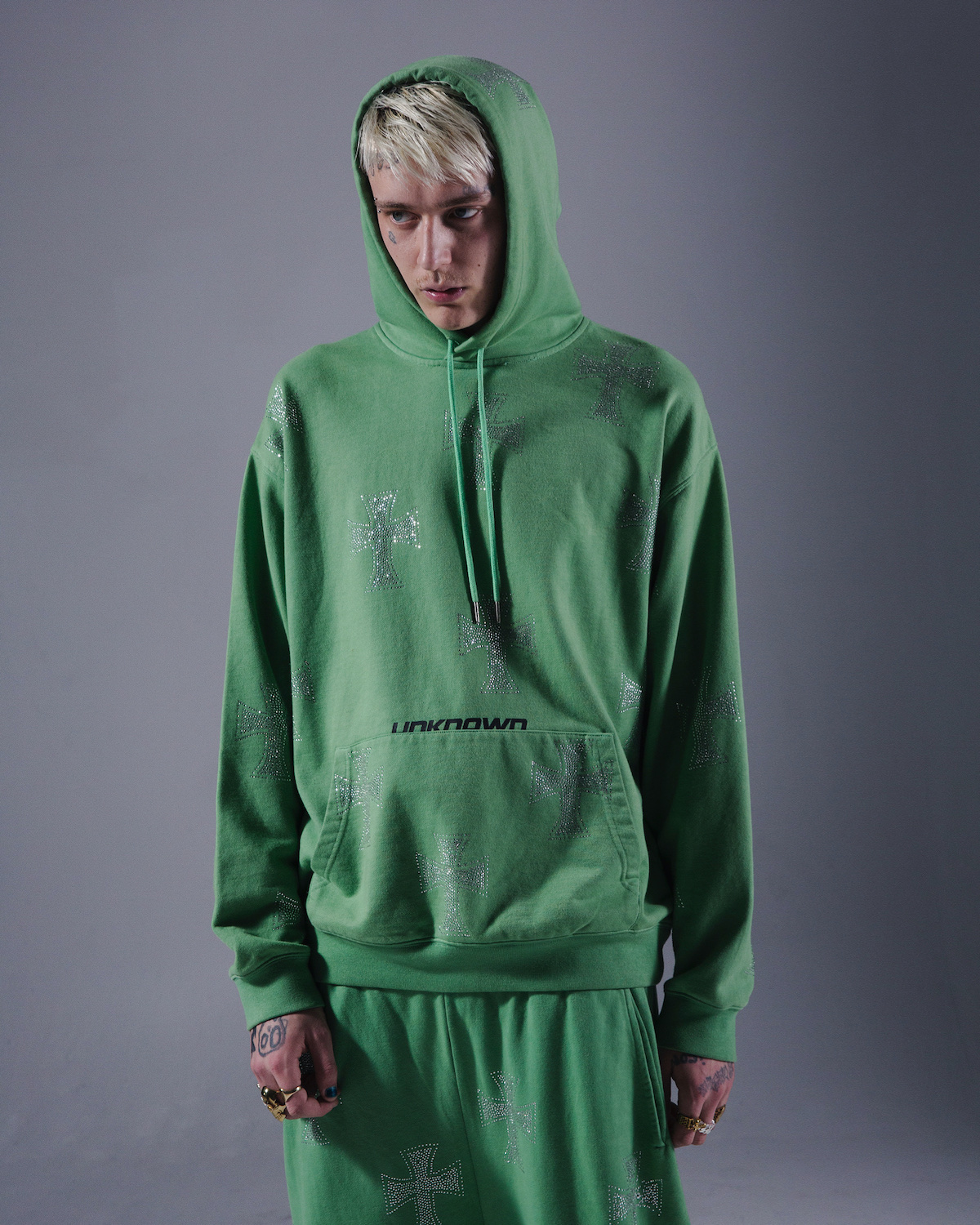 Unknown UK, can you explain the concept behind this name?
That's kind of a funny story actually and one we haven't really told before. So when we were first starting up we had the products we wanted to sell, had the vision for the brand but still hadn't thought of a name. As we began to build our first Big Cartel website we needed to put in a name for the homepage of the site so whilst we were still working that out we just filled it with 'unknown'.
As we kept building the site over the next few weeks we fell in love with the name Unknown and how it represented the level of the brand at the time, especially as all our first collection was unbranded minimalist items. We love the fact that we're always 'unknown' to someone until they hear about us, the bigger we get the more ironic the name will become.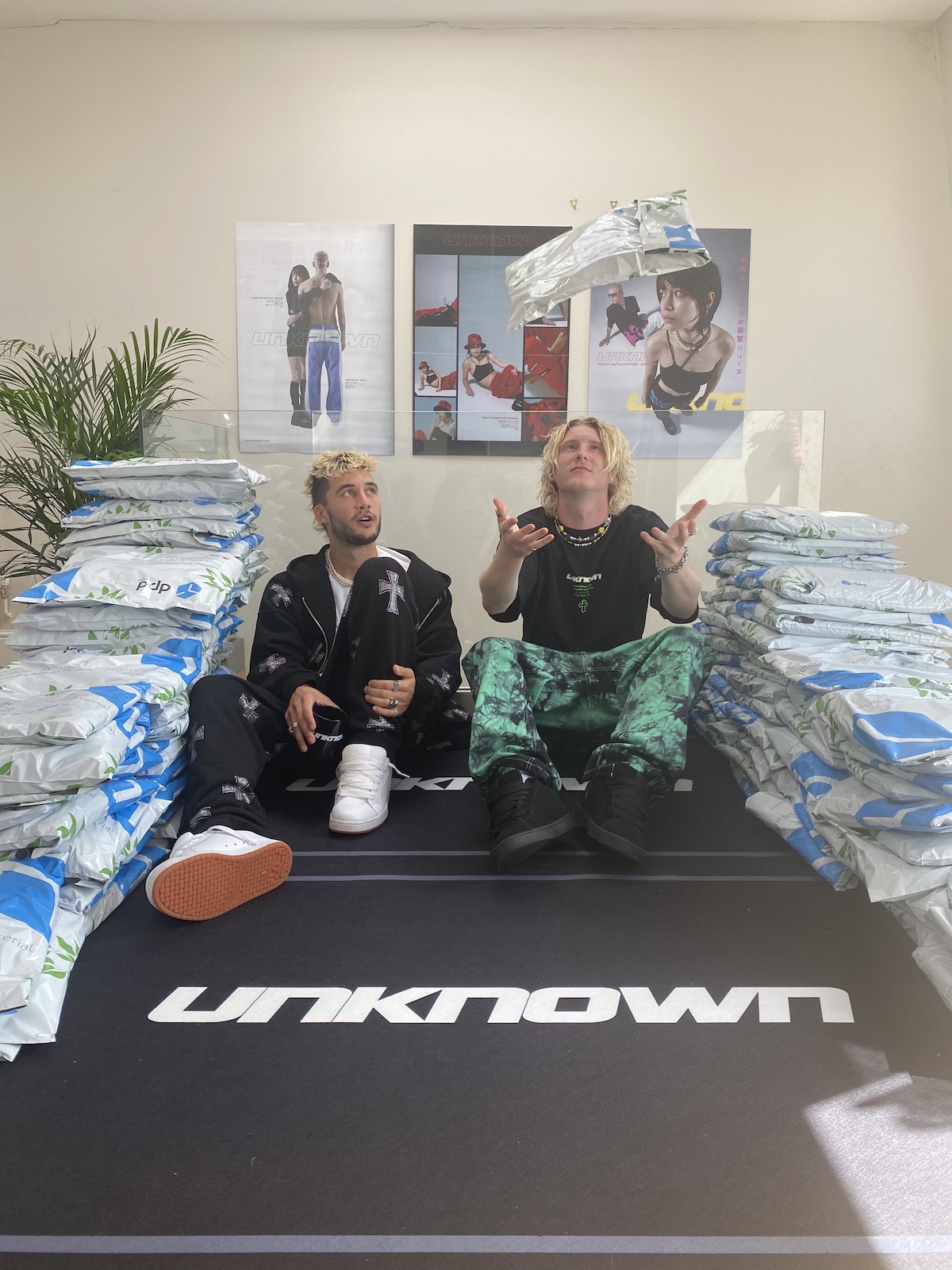 Are we correct in saying that the brand launched in 2017, if so, what did the research and development process look like in the lead up to the launch?
So we officially started the brand at the end of 2016 right around the time where British streetwear culture was really beginning to pop. We noticed a gap in the market for well-priced distressed earth-tone hoodies, everyone was looking for a good quality, reasonably priced hoodie.
For our first-ever drop, we ordered 50 plain sand-coloured hoodies with the only money we had and spent all night hand distressing every single one with cheese graters in our parent's shed. We put them on our website at £25 each, made a post about them in the Facebook group The Basement and they sold out within 24 hours. We restocked the hoodies and ordered a couple more colourways which all flew, we pretty soon decided to invest in some electric tools to do the distressing as the cheese graters were fucking our hands up.
After the first drops went well we started planning our first full collection which we released in 2017 and showcased for the first time at Crepe City. We researched AW17 catwalks and went to a few trade shows in London to find some interesting fabrics to play with. Our first custom collection consisted of our famous Sherpa Hoodies, Velour Tracksuits and more developed earth-tone basics. One of our biggest struggles in getting the first collection perfect was finding a factory that could produce the quality we wanted, I think we ended up testing 5 or 6 different factories before finding one that could do what we needed.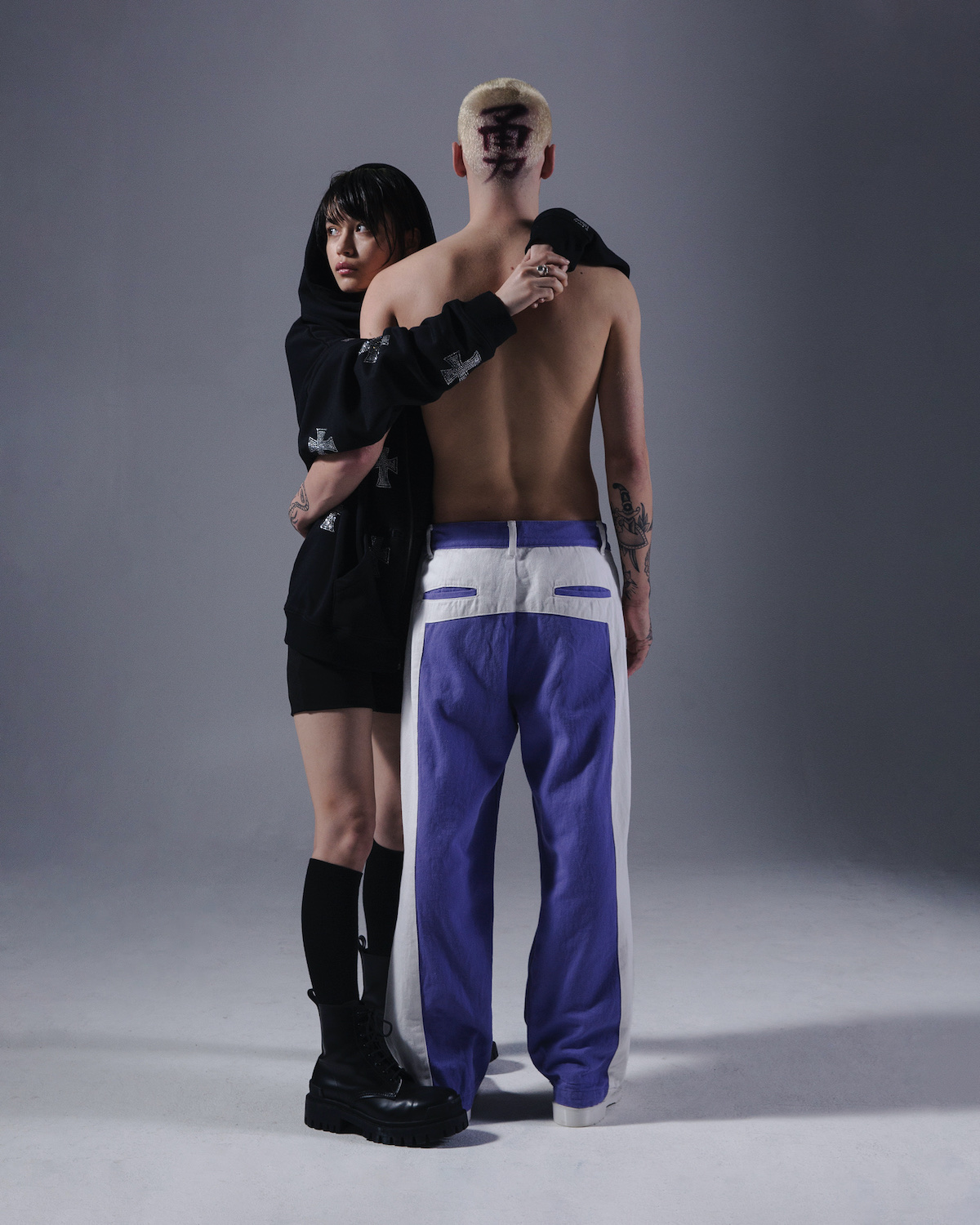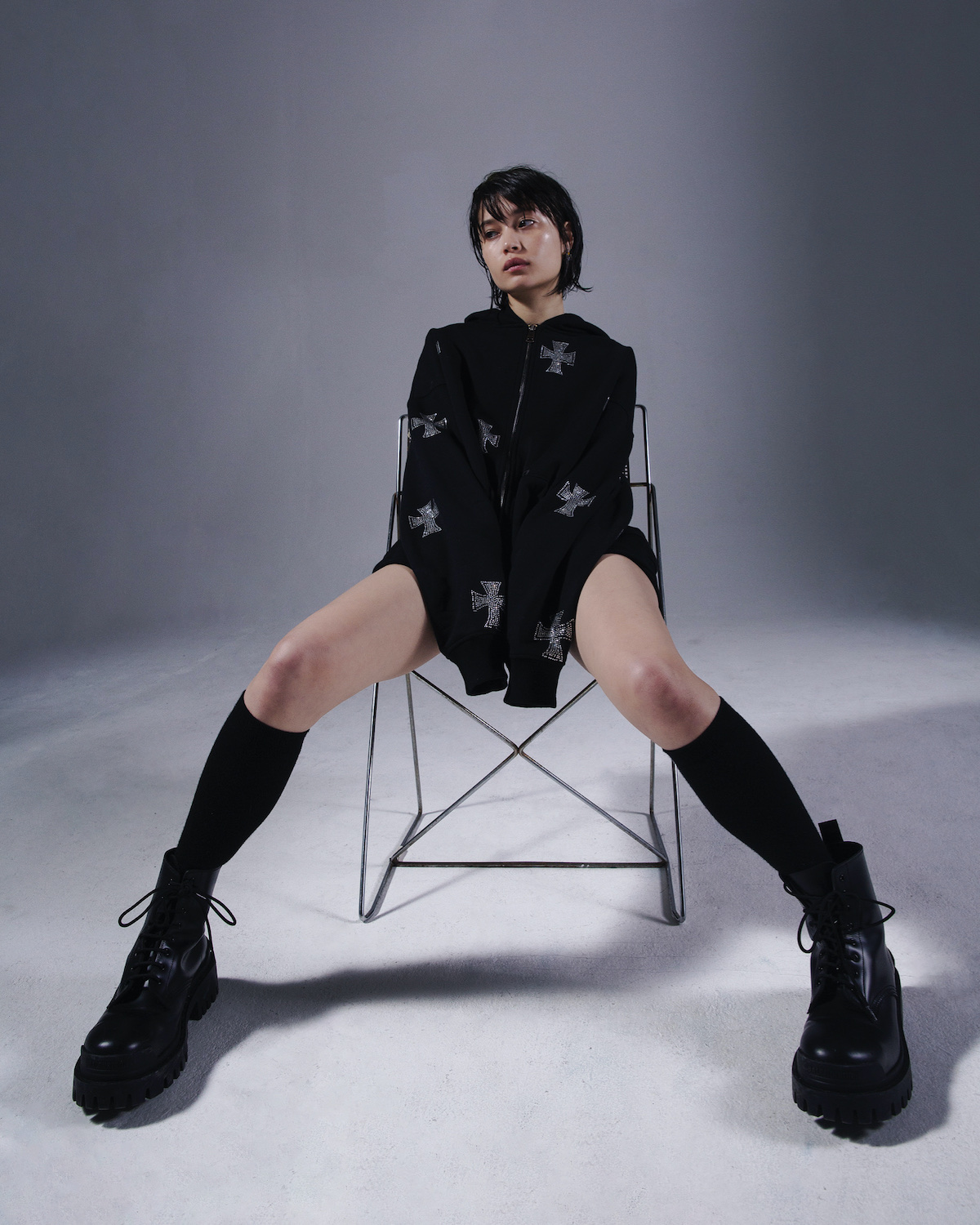 How many people are there in your team?
It's still just the 2 of us that own the brand and we've had Eddz in our team for about 3 years now. We've just closed wholesale orders for AW20 and have secured 22 stockists worldwide, so we've brought on 2 new interns to helps us with the increasing workload.
How has this impacted the business thus far for your brand?
Just doing everything ourselves has impacted the brand in a positive way for sure, it has meant that the brand is literally us. It's our ideas, our style and this is something we would never change. Even if the team grows to like 30/40 people we would make sure that the brand stays 'us'. We are our own target customer.
Being that you are a small brand, we would like to know how you are finding the marketplace at the moment?
It's a strange one really, the marketplace has really fluctuated over the last couple of years. Last year we felt like there were a few other brands at the same sort of point as us but this year the marketplace has opened up a bit as other brands have fallen off. It's really hard for new brands to keep up the consistency, something we've had troubles with ourselves with production issues etc. but having a clear end-goal and perseverance has kept us strong and never giving up has got us to this stage. We now have a really exciting year ahead of us, we still have the rest of SS20 to drop, a 16 piece Summer Capsule, all of AW20 and a big collaboration that we will be keeping quiet about for now…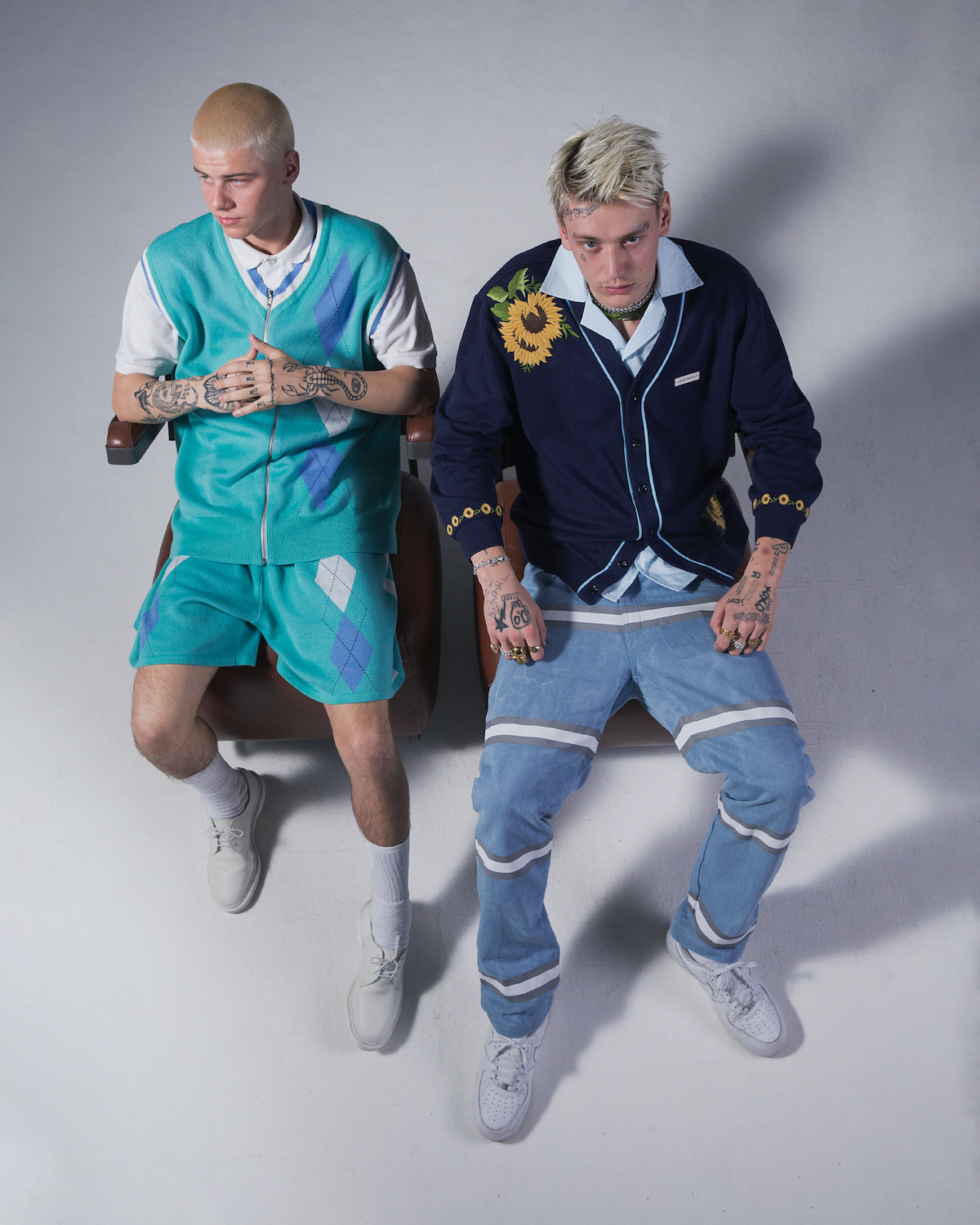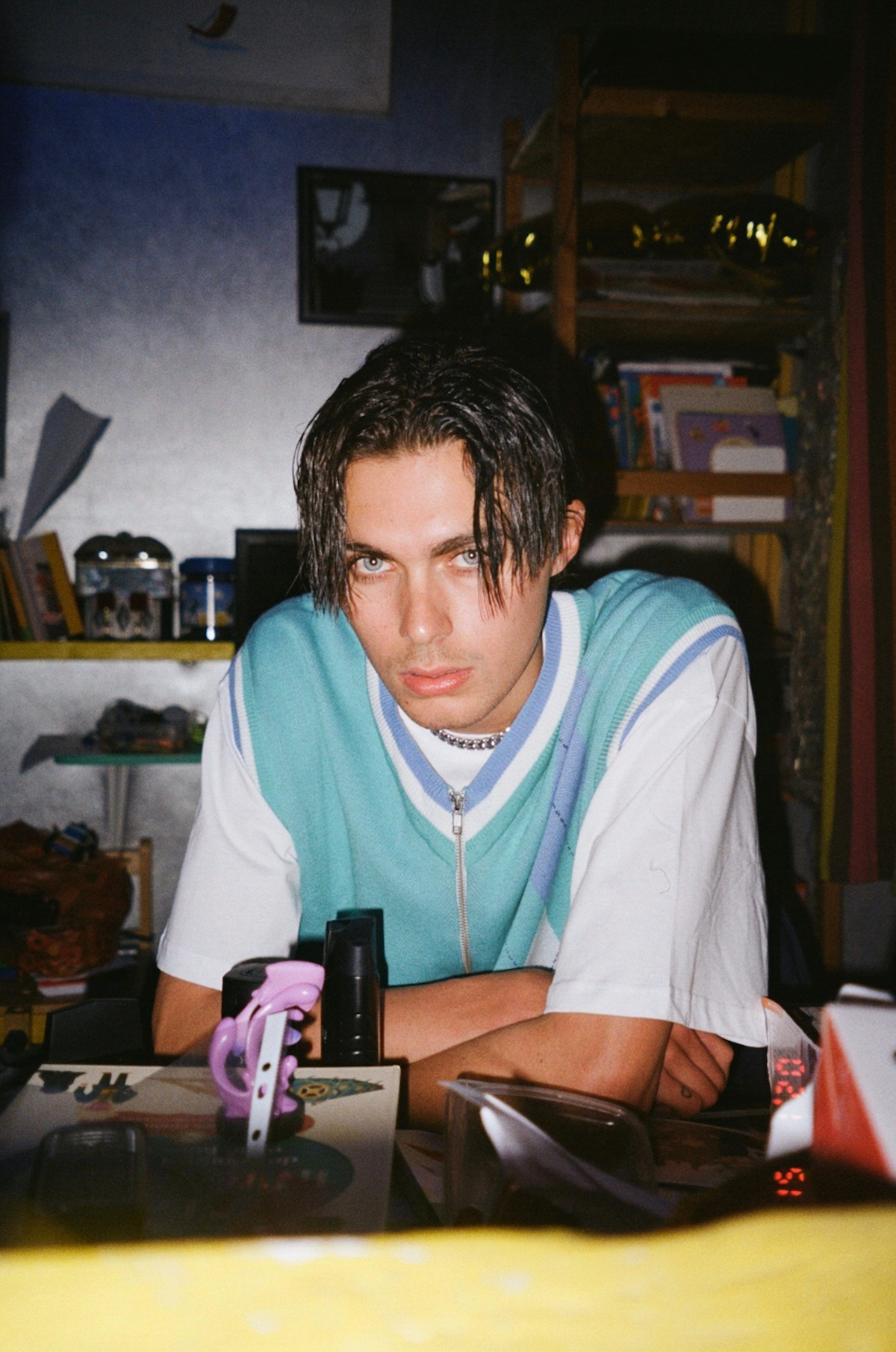 How are you responding to this climate?
When the Covid-19 Pandemic was announced we were honestly really worried, we had no idea how it would affect our business. As tragic as the pandemic is, it has given us time to really plan the next 12 months and forced us to re-think our strategies to engage with our customers. We've been running loads of competitions and challenges on Instagram and started an Unknown Running Club, which sees 3 random competitors who complete 25k in 2 weeks win £100 vouchers for our online store, it's worked as a fun incentive to keep people fit and active even during quarantine.
Two of the biggest issues for an online brand at the moment is the huge shipping delays and reduced spending by consumers, we tackled these by signing a new partnership with DPD who still provide guaranteed next day delivery for UK and 5 days for rest of world and then partnered with Clear Pay to offer all our customers the option to pay for their orders in 4 fortnightly instalments, we've noticed a real difference from having these facilities in place.
How would you advise other small brands to operate during this pandemic?
Our best advice really would be to sit down and use this time look at every single aspect of your business, look at how you can improve it in any way possible. Never give up on what you're doing and make sure to stay creative. It can be easy to slack in these times as your friends are all off work but this is the time where you should be working hardest to come out of this pandemic stronger than before.
Have you learned anything in this period that you will take forward once we're out of this state of "panic"?
Customer interaction and satisfaction, 100%. We have really realised how important and actually fun it is to keep a strong relationship with our customers.
What are some unknown or less known fun facts behind the brand?
I guess something a lot of people don't know about us is that neither of us went to uni & never studied fashion. Everything we've done has been self-taught, from using Photoshop and Illustrator to learning about product manufacturing & learning how to market and sell a final product.
One particularly memorable trip for us was our Pop-up in Tel-Aviv, Israel where a customer waited outside the store from 7am till 7pm when we opened.. had to give him a free t-shirt for the commitment.
Something else most people don't know is we had a full 12 piece collaboration planned and designed with Kangol to drop in 2018, we ended up dropping the collab after they tried to force us to stock the brand in Sports Direct.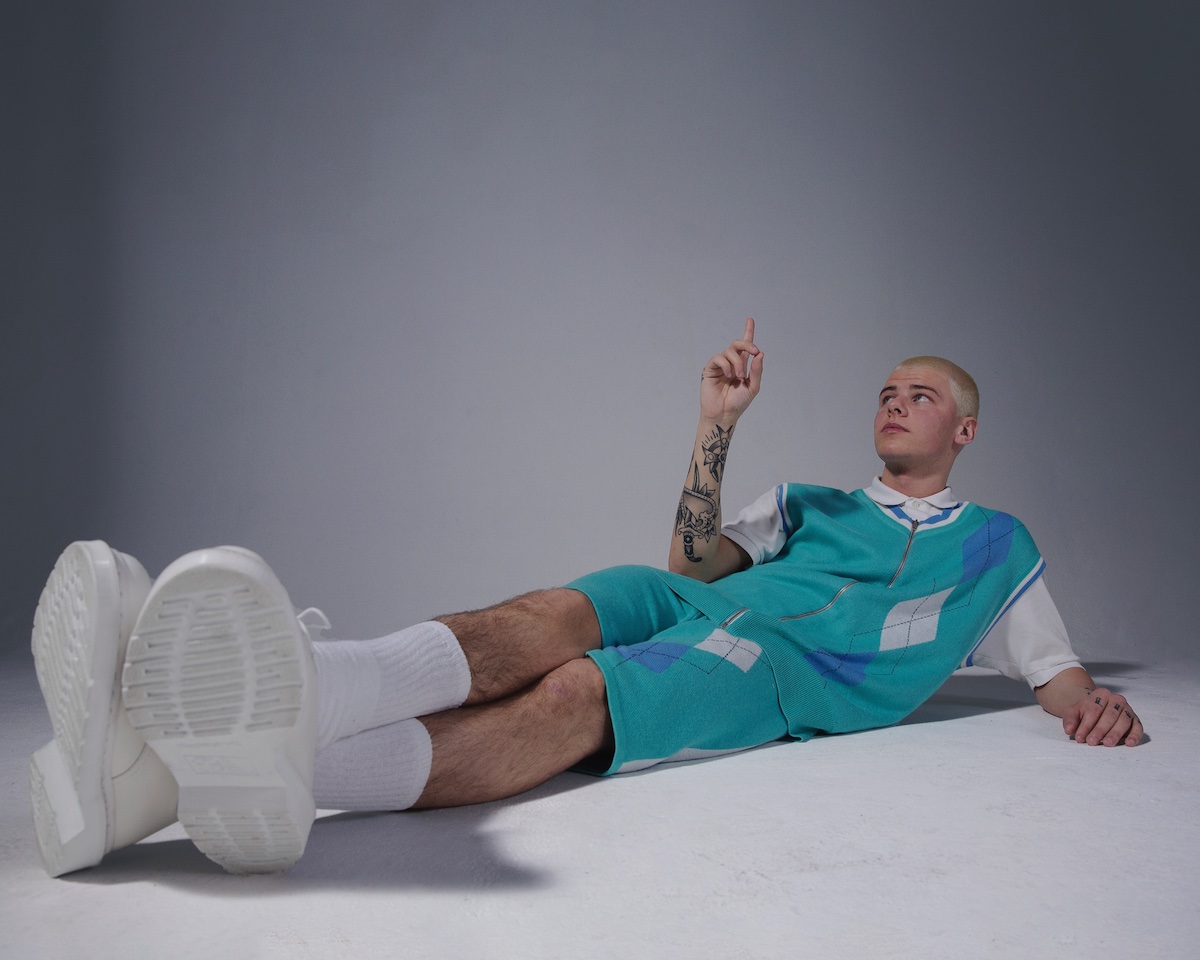 PHOTO CREDIT: @UNKNOWNLONDON