Time to show some leg!
Winter has been widely accepted as being the time of dressing, the ability to layer and play with different shapes and textures allowing for more experimental styling. This does not mean that the qualities of a good summer fit should go overlooked, however. Being able to strip down to just a few layers makes it easier to try out different colours and prints which in the doom and gloom of winter you would not think of matching together.
One of the items which men often wear begrudgingly is shorts, it seems to be an item only worn out of necessity once the weather is scorching. Maybe that is a mind-frame that has been passed down generations from the 19th and 20th century when only boys would wear shorts and receiving a pair of trousers at around 15 or 16 signalled a step towards manhood. Whatever the reason, it is an outlook that belongs in the past as shorts can provide a playful twist to many outfits.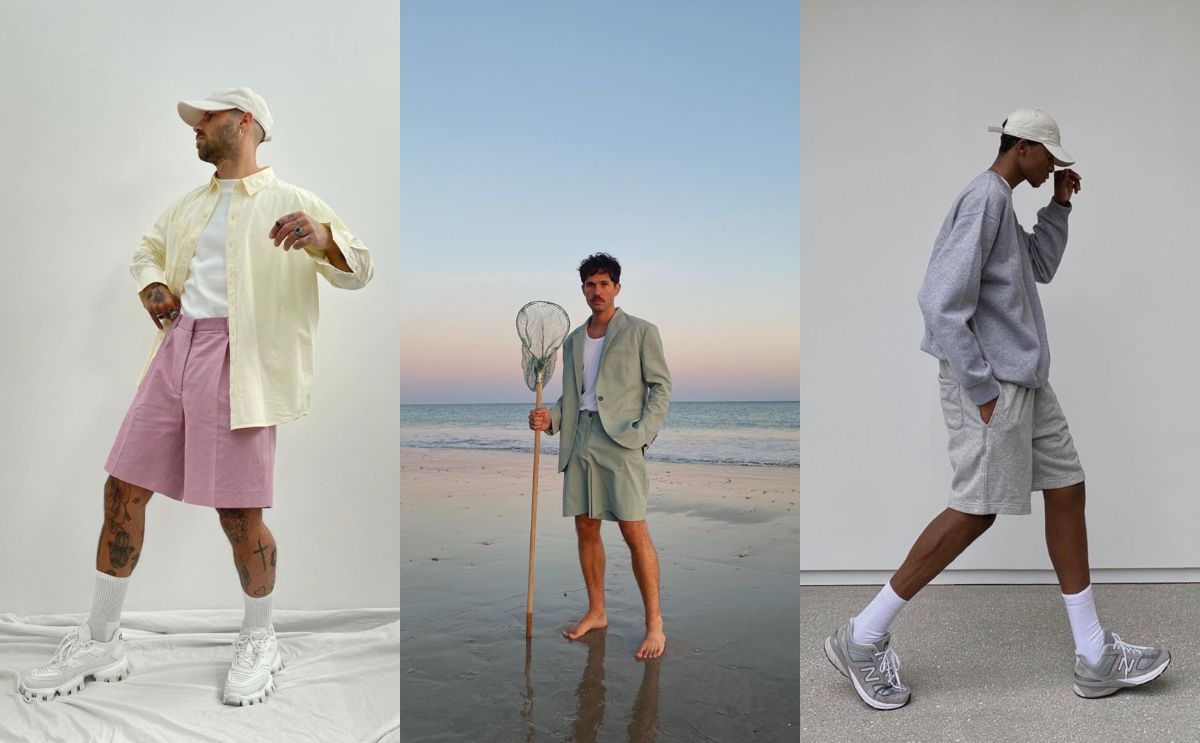 As the weather is currently getting into full summer swing, comfort is foremost and a well-fitted pair of shorts a necessity. Mirroring trends in trousers more generally, many of the styles being rocked are wide and flowy, which makes them not only create an interesting silhouette but breathable for the summer. Another current shift in menswear is a move towards more formal, traditional garments with suiting and tailoring being given a modern twist and many of the looks which we found chose to don a pair of suit shorts, often with a matching blazer.
Find our gallery of styling inspiration below along with some shopping suggestions!
Styling Suggestions: