Knowing what to wear for an upcoming red-carpet event can seem like a daunting task. There are so many brands, colours, and styles of suit that you can choose to wear for the event. Of course, the dress code for the event will dictate the type of look you will have to select. But there are many ways that you can dress stylishly, be bold, and be creative with your clothing choices.
While you might currently be learning how to keep busy while in isolation at home by reading books and streaming movies, you might also want to spend time online browsing for fashion inspiration. You might want to browse through the Pause Picks: Items You Can Max 'n Relax In for cosy and comfortable items that you can wear while working at home. Or you might even want some fashion inspiration on what you could wear to your next formal event. Men's wear is flexible and it is just about finding the right options for the red-carpet. If the dress code is relaxed, men can even sometimes get away with smart black jeans, or trainers, instead or tuxedos and brogues. Here are just some items and accessories that many celebrities choose to wear at red carpet events.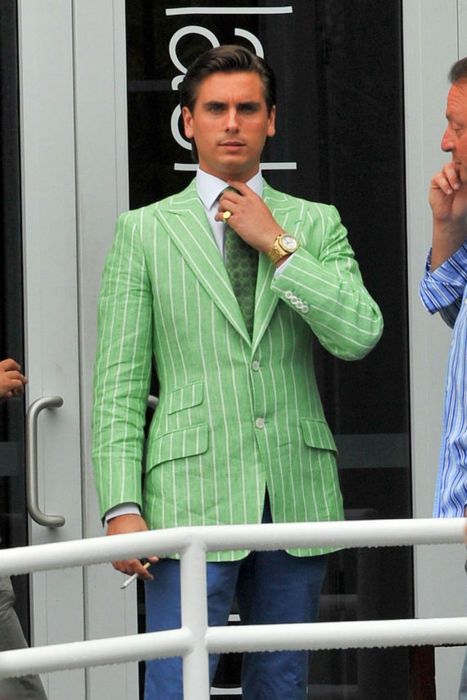 The suit
Shoes
For a man, a red-carpet event mostly expects them to wear formal shoes unless they are less formal. No man can ever go wrong with a pair of black leather shoes, such as oxfords or brogues. Shoe designs and trims need to be unique and smooth to the eye of anyone who catches a glimpse of the shoes.  There is a lot of celebrity style inspiration online that can show you just what popular shoe brands and styles celebrities are wearing right now.
Bow tie
Standard neckties are for the office, not necessarily for red-carpet events. A silk bow tie is the best choice, especially since the tuxedo is the overall dress code for men for red carpet events. You don't even have to wear a standard black bow tie, you can choose any colour you'd like to match the rest of your outfit. Bow ties are a great accessory that you can blend with the rest of your outfit or be bold with bright colours.
Tuxedo
For a red-carpet event, a proper tux is essential to look presentable. To look good in the tuxedo, it's important that it is well-fitted. A slim fit tuxedo will be stylish for the whole evening. Many celebrities also have custom made tuxedos that help them stand out from the crowd and look dashing on the red carpet. In the James Bond films, 007 knows exactly how to wear a tuxedo. GQ Magazine has a great guide to show you just how to get a James Bond-worthy suit for your next formal event.
The accessories
Watches
Over the years there have been many luxury watch brands that have been worn on the wrists of famous celebrities. Rolex and Omega are just some popular brands that have been worn to film awards, music events, and more. Choosing a watch that matches your tuxedo will truly finish off your look for your evening. Tag Heuer, Audemars Piguet, and Breitling are just some of the best watches a man can buy in 2020.
Cufflinks
When you are wearing a tuxedo to a red carpet event, cufflinks are a key essential for you to wear with it. A pair of gold or silver cufflinks always work well with crisp white shirts paired with a black tuxedo. There are even many ways to personalise your outfit with cufflinks by wearing ones with engravings, or ones with unique colours and styles.
Pocket square
It is one item that is usually overlooked, but it can make a massive difference to any man's look. Sometimes it might feel like something is missing to finish off your look, so pocket squares can be the perfect answer. It should always be well folded and picked out at the right height. Mix and match by choosing a pocket square that suits the rest of your outfit or one that is bold and creative.