A sleeveless statement.
Commonly worn as an undergarment, the humble tank top has been elevated to become a statement piece in many outfits. The sleeveless tops have proven to be a surprising summer hit, as their breathability makes them practical for the warmer months and they can be dressed up or down for an effortlessly stylish look.
Sporting this style has strong links with workwear, the functional element of wearing a tank top as a stand-alone item, as opposed to under a shirt, makes it perfect for physical work in high temperatures. This is part of the reason that the item has been associated with machoism, however, it is quickly gaining credentials as an experimental statement piece for any summer outfit. See our styling suggestions for wearing a tank top below, along with some shoppable links to our favourite styles!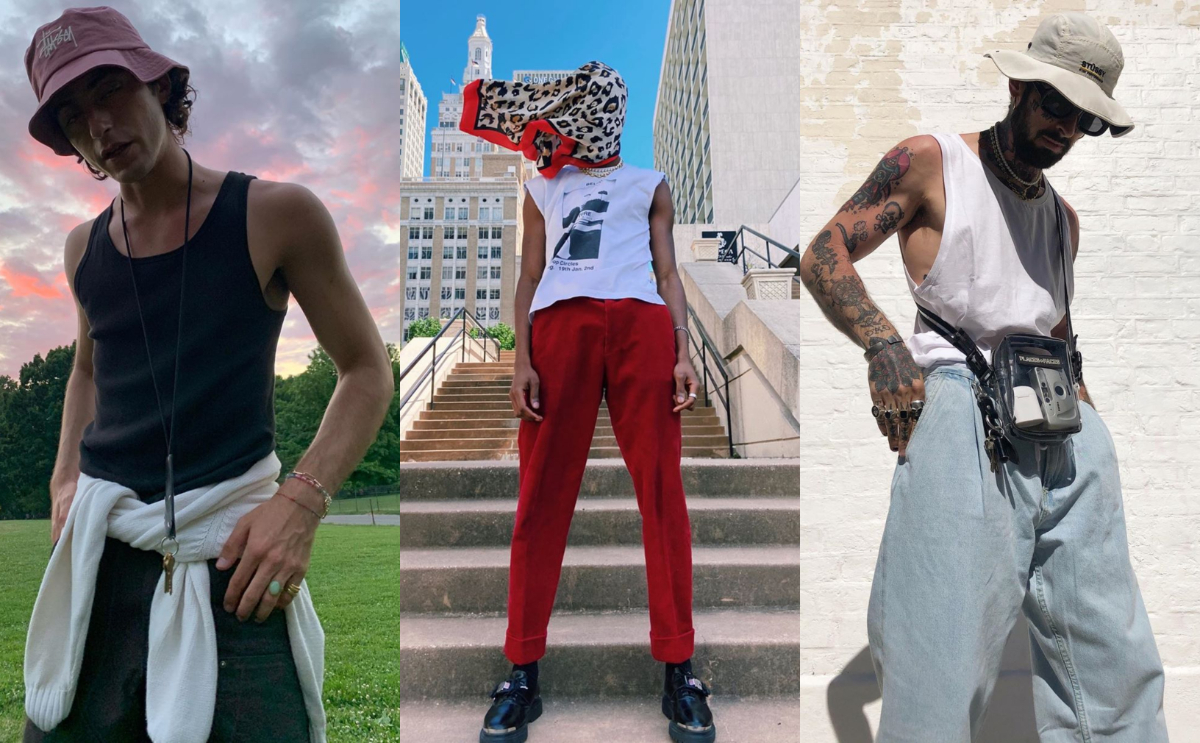 Styling Suggestions: