Addressing social issues.
Titled "Memoirs of a Parallel Universe," Daily Paper has created its own universe through the medium of a comic book and lookbook for its Fall/Winter 2020 collection.
The comic book theme translates into an all-over print in this collection, utilised for a jacket and trouser two-piece as well a blazer. Amongst the labels streetwear offerings of hoodies and tracksuits, experimental tailoring is featured in the form of a bold red two-piece suit and bondage-style buckled trousers.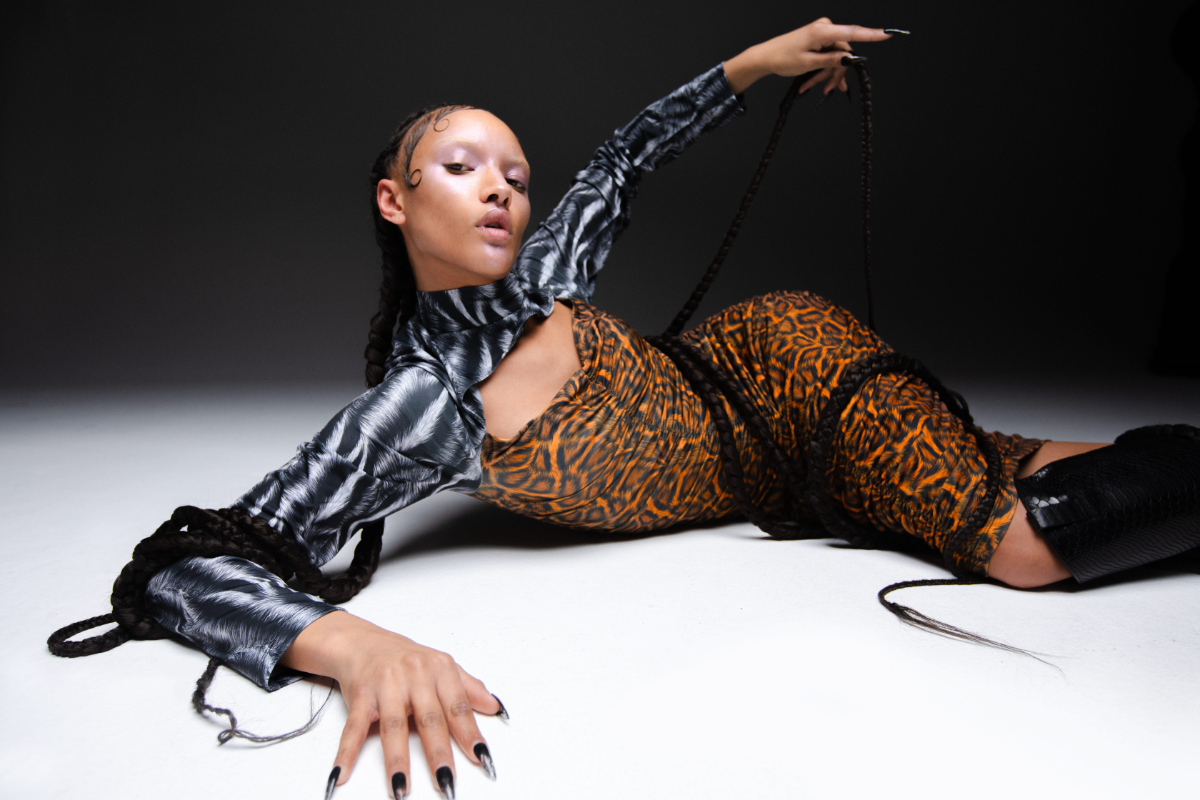 The worlds created through this latest collection are purposefully relatable to our own and is a continuation of the Dutch brands focus on social and moral issues. In a statement by the label, it poses the questions "What self-sacrifices does cultural assimilation entail? What does it truly mean to live with deep-seated generational trauma? What is the emotional cost of living up to a 'faultless' ideal?"
The comic it has created follows the fantasy protagonists: HoH, Nana, Yannayi, and Massassi, and their journey through the political, social and cultural issues of their given world.
Read the comic below and see how it relates to the lookbook presented above. The collection releases worldwide through select retailers and Daily Paper outlets on September 4.