For The Times Magazine.
American singer-songwriter Lenny Kravitz has once again been spotted sporting Saint Laurent. This time, the iconic musician was posing for the cover of The Times Magazine.
Shot by Mark Seliger, the 56-year-old was sporting a double-breasted suit jacket with a peaked lapel. With a navy base, the jacket boasts burgundy and lime green pinstripes. He paired this with a silk polka dot shirt, in red and orange, black jeans and aviator sunglasses.
SHOP Saint Laurent Jacket
SHOP Saint Laurent Polka dot Shirt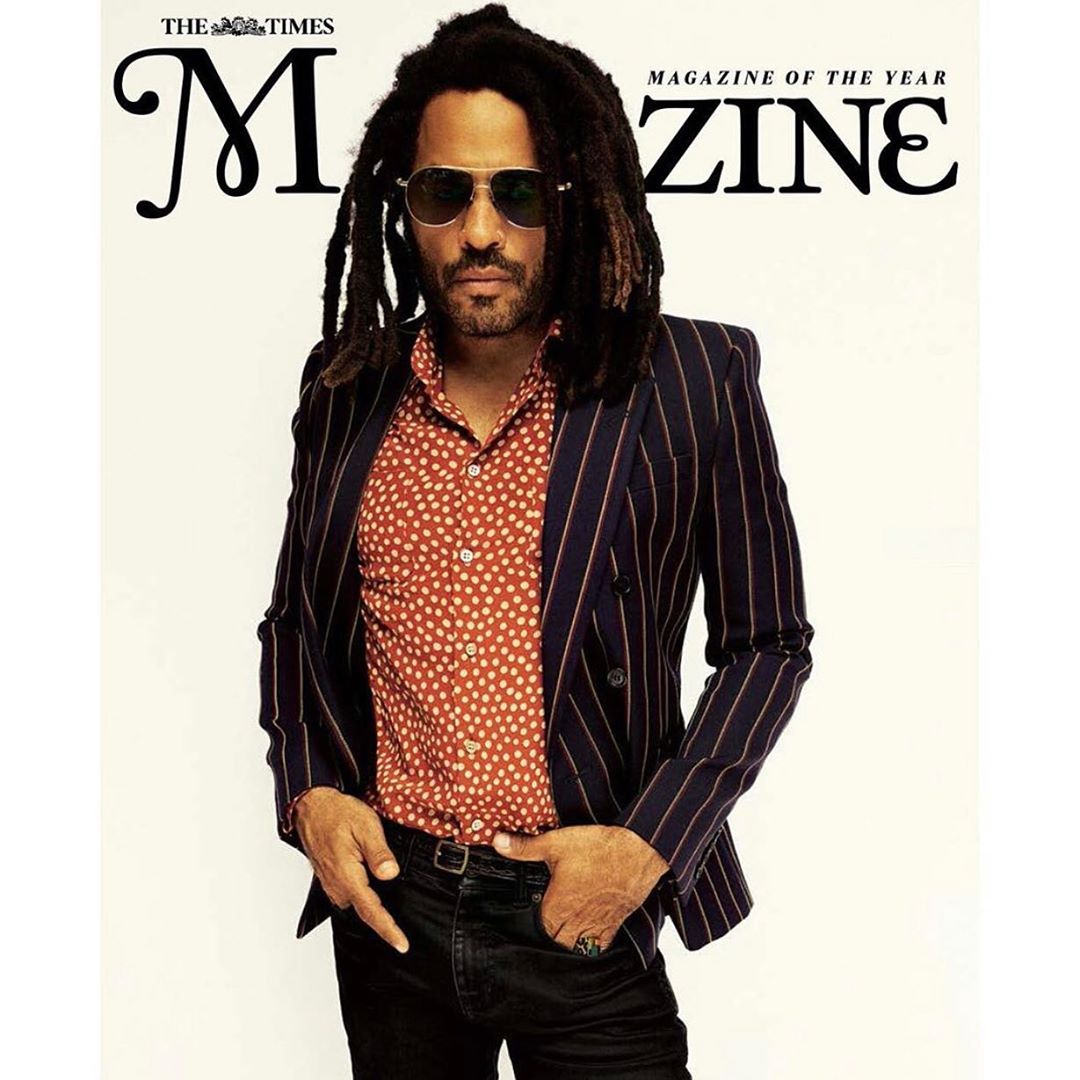 PHOTO CREDIT: @lennykravitz