Positive vibes.
Ahead of his seventh Formula 1 title win, Lewis Hamilton was spotted earlier last week, posing in a tonal-blue, utility-inspired ensemble.
"Positive messages only" was the caption the thirty-five-year-old shared, opting for a pinstripe Prada shirt and a pair of navy trousers from Honor The Gift, decorated with badges. Accessorising his tonal fit with a selection of silver rings, he completed the look with a pair of Off White blue and white sneakers.
Is this a PAUSE or Skip? Let us know in the comments below.
SHOP HONOR THE GIFT UNIFORM PANT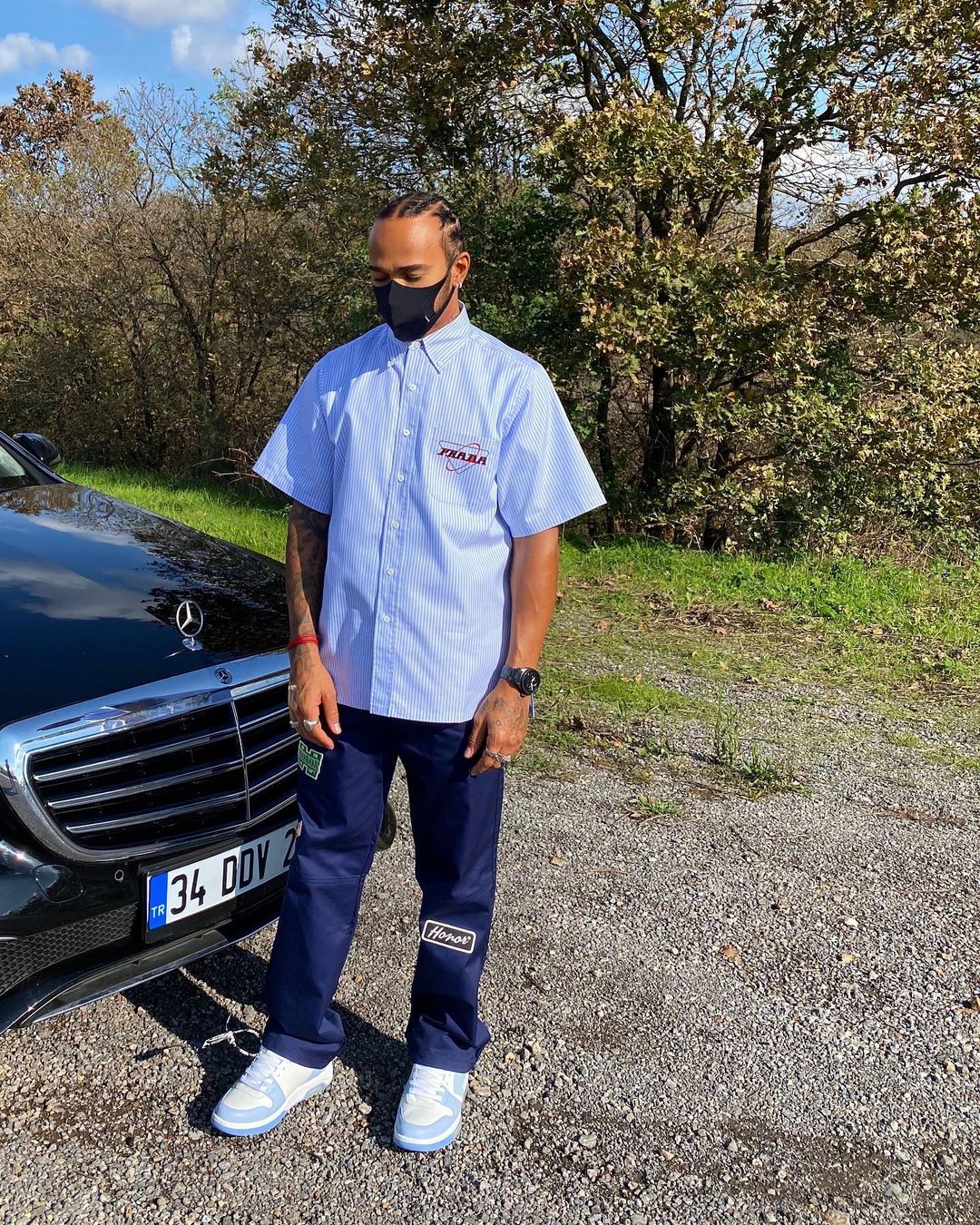 PHOTO CREDIT: @lewishamilton