ft. Oliver the Menace.
Captured as part of a feature for New York publication Document Journal, American rapper Aminé shared a series of shots from the recently released editorial featuring his canine "son," Oliver the Menace.
Speaking to the magazine about a range of topics including his new 'Limbo' album, the accompanying images see Aminé in colourful wares from the likes of The Elder Statesman, Dunhill, Wales Bonner, adidas & more. Covering a range of topics from inspiration to songwriting, fans, frustrations & more, the Portland native points out the challenge of releasing music during a pandemic;
"My biggest challenge was making an album for two years and then having a pandemic hit as soon as [I started] to release it. That was a bit discouraging for me. I know the whole world is going through it, my family is too, but to work on something for two years and realize, 'Shit, we don't know when the world is going to be back to normal, [but] this music is important to us and we want it out in the world, so we're going to put it out.'

The most difficult thing for me is after you put out an album. Fuck awards, fuck everything else—the most rewarding thing is going on tour and seeing fans scream every word back at you. It lets you know that you made music that really touched people. To not see the fans I see every year on tour, it hurts. There's one girl I see at the front of the line at every show in Detroit, and this year I won't get to see her. People like that are the people that motivate me to make better music."
Check out the full interview via the link below.
READ FULL DOCUMENT JOURNAL FEATURE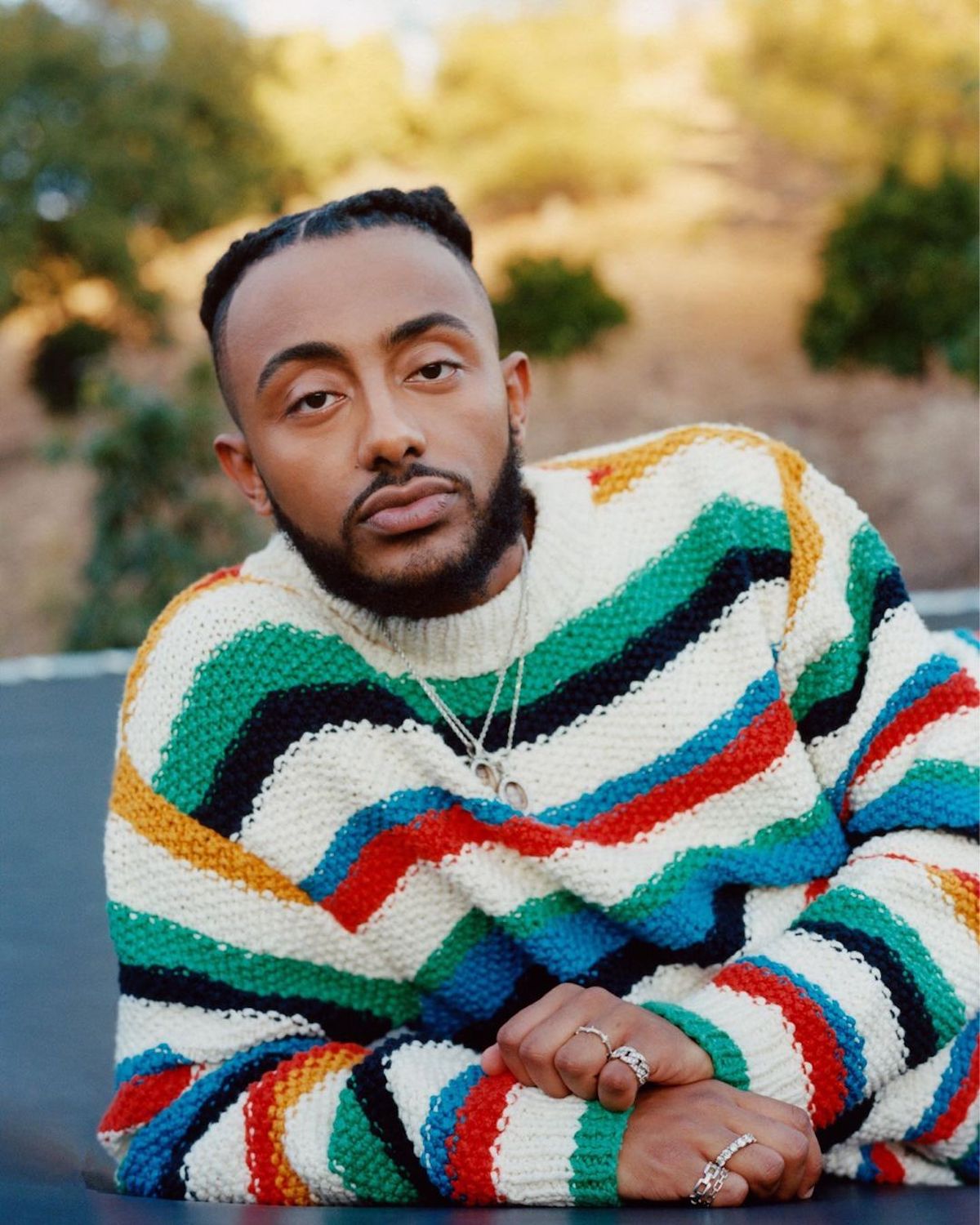 PHOTO CREDIT: @amine/documentjournal