Shots Fired.
Using the opportunity to throw a little shade at American politician Candace Owens, who previously griped "Bring back manly men" in response to his Vogue cover shoot, Harry Styles took to Instagram with a similarly captioned post to share a look from his latest Variety Magazine shoot.
Serving up yet another standout ensemble in the shape of a Palomo Spain blue frilled suit, the British musician appears in a similarly elaborate white shirt underneath while taking a nonchalant bite of a banana.
Thoughts? Love to see it? Follow the link below to shop Palomo Spain's wares online.
SHOP PALOMO SPAIN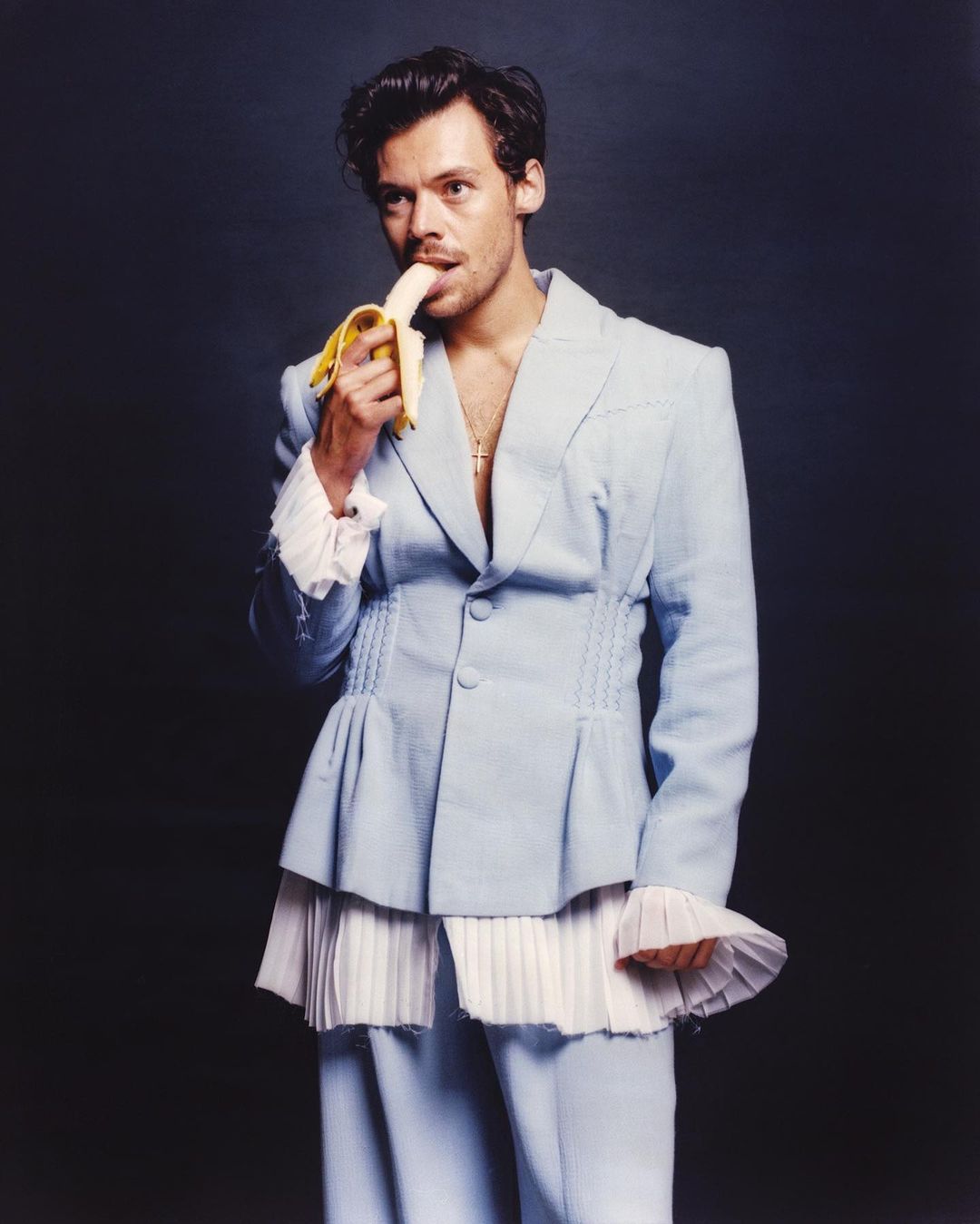 PHOTO CREDIT: @HarryStyles/Parker Woods