Athletes have embraced fashion for many years, but they can show it off today on social media. They wear different styles, from high couture to streetwear to athletic leisure clothing. These athletes come from all different sports, from UFC to tennis to American football and more. Take a look at some of the most popular fashion icons in sports.
Serena Williams
In addition to being one of the best tennis players to ever play the game, Serena Williams is known for her fashion sense. Her style icon is J Lo, and she was inspired to design her own fashion collection called S by Serena. She revealed her Spring 2020 fashion collection at Spring Studios, and she was part of a United States team for the Fed Cup where they defeated Latvia. She was trying to win her 24th Grand Slam title at the Australian Open when she was defeated in the third round. She is going to try again in 2021. She has 14/1 odds, and you can try betting with Unibet on any of the sports going on. It's a fun way to follow your favorite fashionable athlete and win some money if she achieves her goals.
Conor McGregor
Although Conor McGregor is most well-known for his skill as a UFC fighter, he is also a fashion icon. He has a flare for putting together an outfit, whether he is wearing casual polo shirts or three piece suits. His suits are custom tailored, which is an important aspect to his style. His three piece suits include a waistcoat, which is classy. He always pairs colors, and his favorites are grays and blues. However, he looks equally at home in checks or stripes. He is always put together.
He can show off his casual dress just as well, and he wears solid and printed button down shirts. He will wear solid shorts or pants and a bright floral shirt, but he will tone down the shirt when he wants a more formal look. His polo shirts are known around the world. He chooses shirts that are well fitted to show off his muscles, and he isn't afraid of color. Finally, he often wears colored chinos and printed trousers. Conor McGregor's style is fitted and grabs the attention of everyone around him.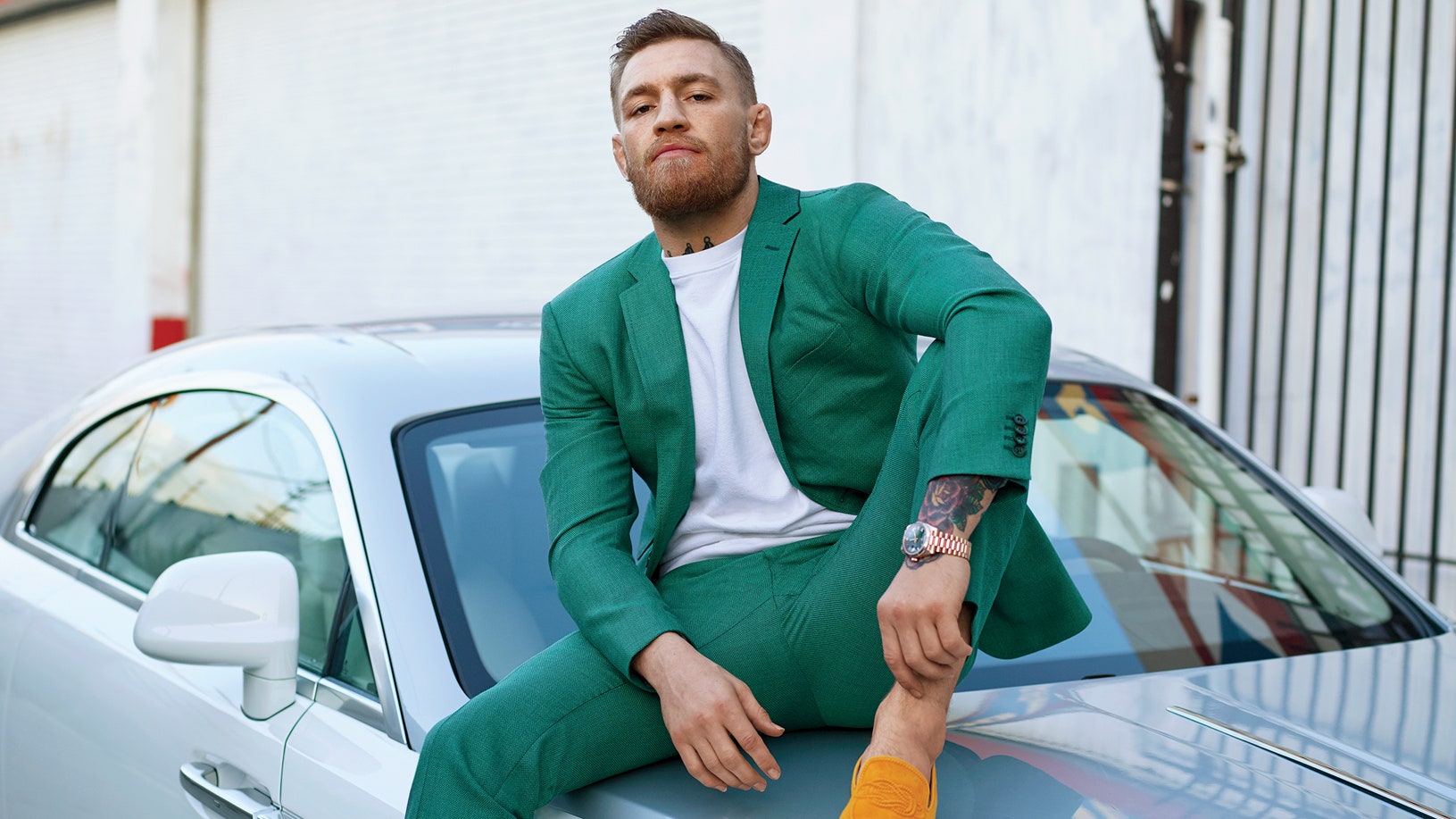 PHOTO CREDIT: GQ/ Thomas Whiteside, Jesse D. Garrabrant/Getty Images
Amar'e Stoudemire
Not only does Amar'e Stoudemire dress with style, but he has co-designed with Rachel Roy and is often seen in the front rows of fashion events. He dresses well both on and off the court. He believes that you can benefit from dressing for success because it transforms your mind. He also believes that it instills self-discipline, and it requires effort. People learn to respect themselves by taking the time to dress well. He also says that respecting yourself is the foundation of respecting others.
He has good reason for his fashion sense, from looking and feeling professional on and off the court to instilling the self-discipline that comes with paying attention to details such as polishing shoes and taking care of yourself. His fashion is worth paying attention to.
Blair O'Neal
Voted one of the most beautiful women in golf in 2016, Blair O'Neal is talented in her sport and is a fashion icon. When she isn't golfing, she spends time modeling and working as a TV personality. People buy her sports cards where she poses in a number of different styles, from bikinis to golf clothing to other types of outfits. She has a sexy style that shows her playful side, but she can wear fitted clothing and look professional on the golf course.
Final Words
Athletes are role models, and they are in the spotlight. With everyone on social media, people have the ability to see their fashion when they are away from their sports. Icons such as Serena Williams have style both on and off the court, and other famous athletes have fun with their style.
It is a lot of fun to watch these athletes develop their style, and you can follow them both in their sports and in the spotlight. Some of them go on to design their own fashion lines, and you can take a piece of their style home with you.