Casinos and high fashion share a range of similarities – glitz, glamour, and big bucks. Casinos have always applied dress codes since the inception of the first casino in the 18th century. You'll always find casino employees in uniforms that portray a high level of professionalism and discipline in the casino. These dressing codes inspired players to follow fashion and consider dressing up for casino purposes as a way of life.
Some decades ago, casinos were considered a place where the rich gather to gamble their wealth. The word 'casino' comes from the word 'casa,' which implies a place where gala dinners and social gatherings take part.
Times have changed with the emergence of online casinos, which allow punters to play from their homes' comfort and in comfortable pajamas. Currently, casinos are probably more famous for the latest casino bonuses than for fashion (but we cannot really blame anyone here).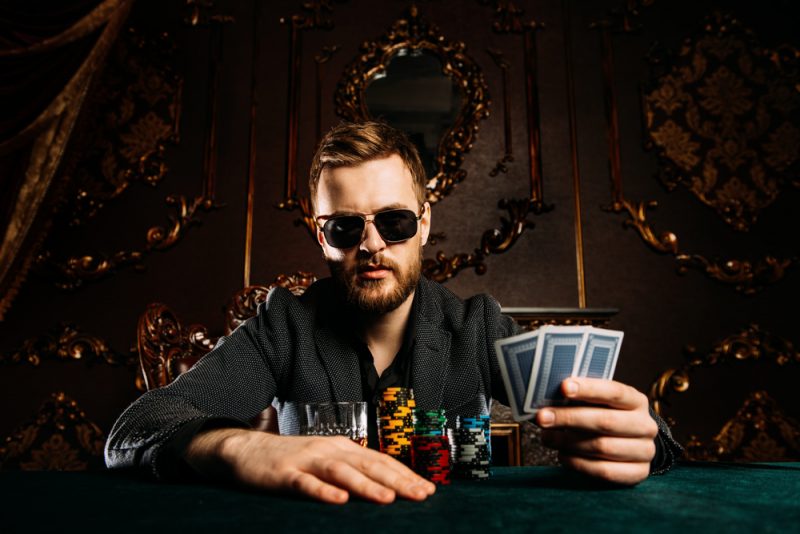 PHOTO CREDIT: Deposit Photos

Casino Fashion Back in the Day vs. Now
Back in the day, male casino players went for suave suits and slick black hair, common in old casino movies. Similarly, the women dressed in prestigious furry gowns draped with jewelry acted as the epitome of classic casino fashion.
Things have changed drastically since then. If you visit a brick and mortar casino, you'll notice that men have adopted more compact outfits, and female dresses have become shorter. Although patrons were not bound to a particular dressing style, people started to pay more attention to what they wear while playing games in casinos.
Casinos outfit code has dramatically impacted the fashion industry. Dress code in casinos has motivated World-leading designers like Givenchy and Michael Kors to organize casino-inspired fashion walks. For instance, Moschino delivered a Las Vegas-themed show in 2017, which saw famous models such as Miranda Kerr and Hailey Baldwin walk the lamp. The models presented some latest trends inspired by slot games, including neon outfits, pastels, sequins, and more casino-themed clothes.
Chanel's Karl Lagerfeld is another fashion designer inspired by casino fashion. In 2015, Chanel brought casino games and gambling atmosphere to Paris through the Paris Show 2015. Like Kristen Stewart and Julianne Moore, the show's stars wore black and white dresses resembling cocktail chick. Moreover, the two played poker, blackjack, and spin the roulette wheel to add a casino atmosphere.
High fashion in casinos isn't limited to brick and mortar casinos; instead, it stretches to the world of online casinos. Live casinos allow punters to interact with real-life dealers via a high-quality video and audio link. The platforms will enable you to play your favorite games in your pajamas. Still, you can be sure that croupiers will dress to impress, bringing the glitz and glamour of the classic casino experience into your living room.
Casinos Long-Lasting Impact on Fashion
Casinos and fashion's relationship continues to grow each day as casinos continue to uphold strict dress codes. Some brick and mortar casinos are still very strict on what you wear that you might get locked out of the casino doors for dressing in anything other than a suit and tie.
Although women can't dress in penguin suits or tuxedos, they should wear something befitting to showcase their expensive dresses. The casino glamour continues to significantly impact high fashion regardless of just a few casino dress code changes.
Countless fashion houses spend hours trying to come up with the latest trends, and they get inspiration from the casino atmosphere and the rush of playing casino games. The designers understand that glamour and confidence go hand in hand. A smart suit will intimidate the player across the table.
The similarities in casinos and fashion is remarkable, and the two continue to impact each other significantly.