With a meticulous eye for colour coordination, Davey creates his own blend of sartorial codes. He takes functional menswear staples and effortlessly pairs them with a range of streetwear essentials and accessories to create his own style. A prime example of the Netherlands-based style guru breaking the rules is a look that consists of a black Kangol cap with a pinstripe suit, Nike X Sacai sneakers and a side-bag: a blending of codes that he somehow makes work.
Check out the ten items Davey has been rocking with recently below.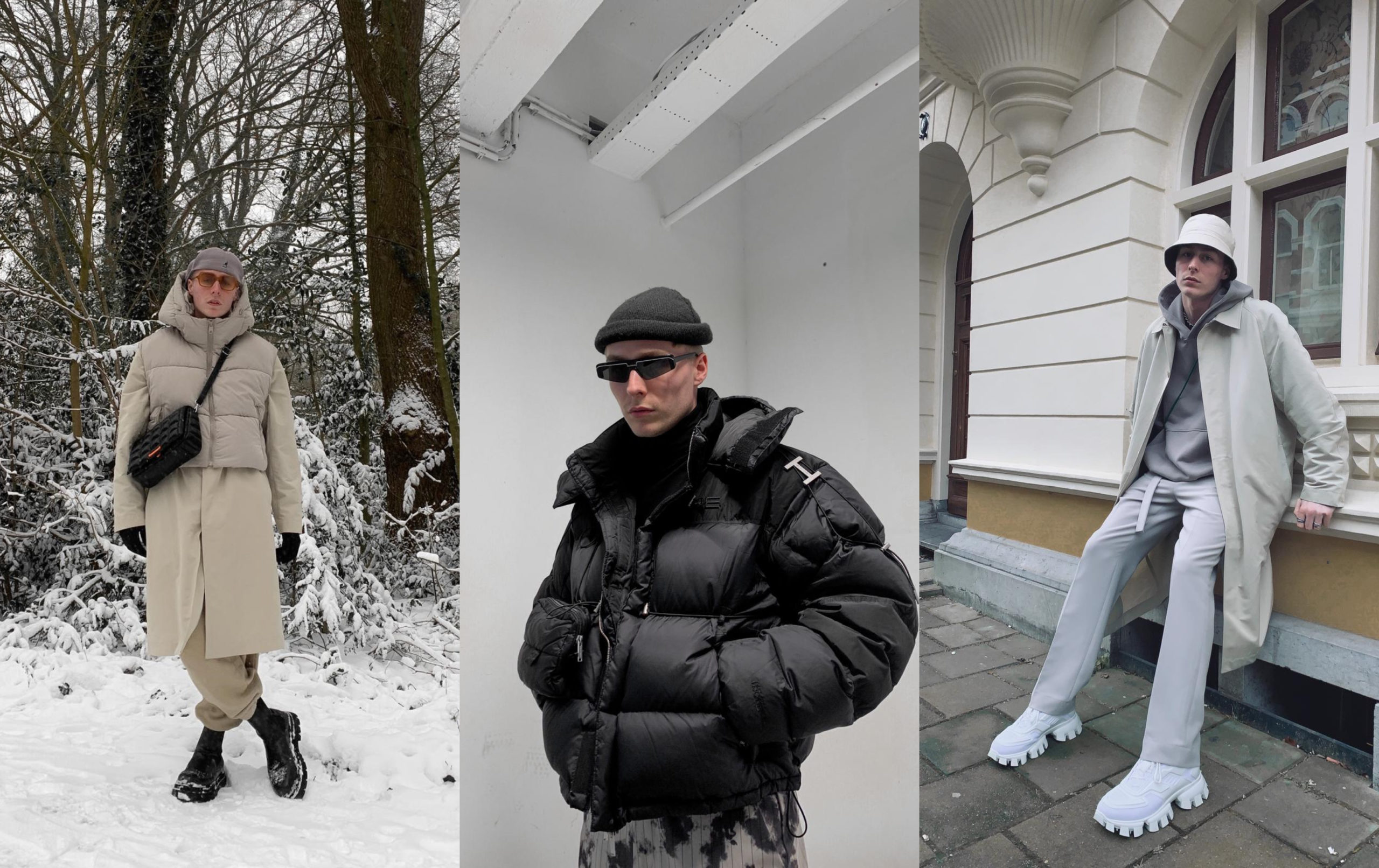 Prada Cloudburst Thunder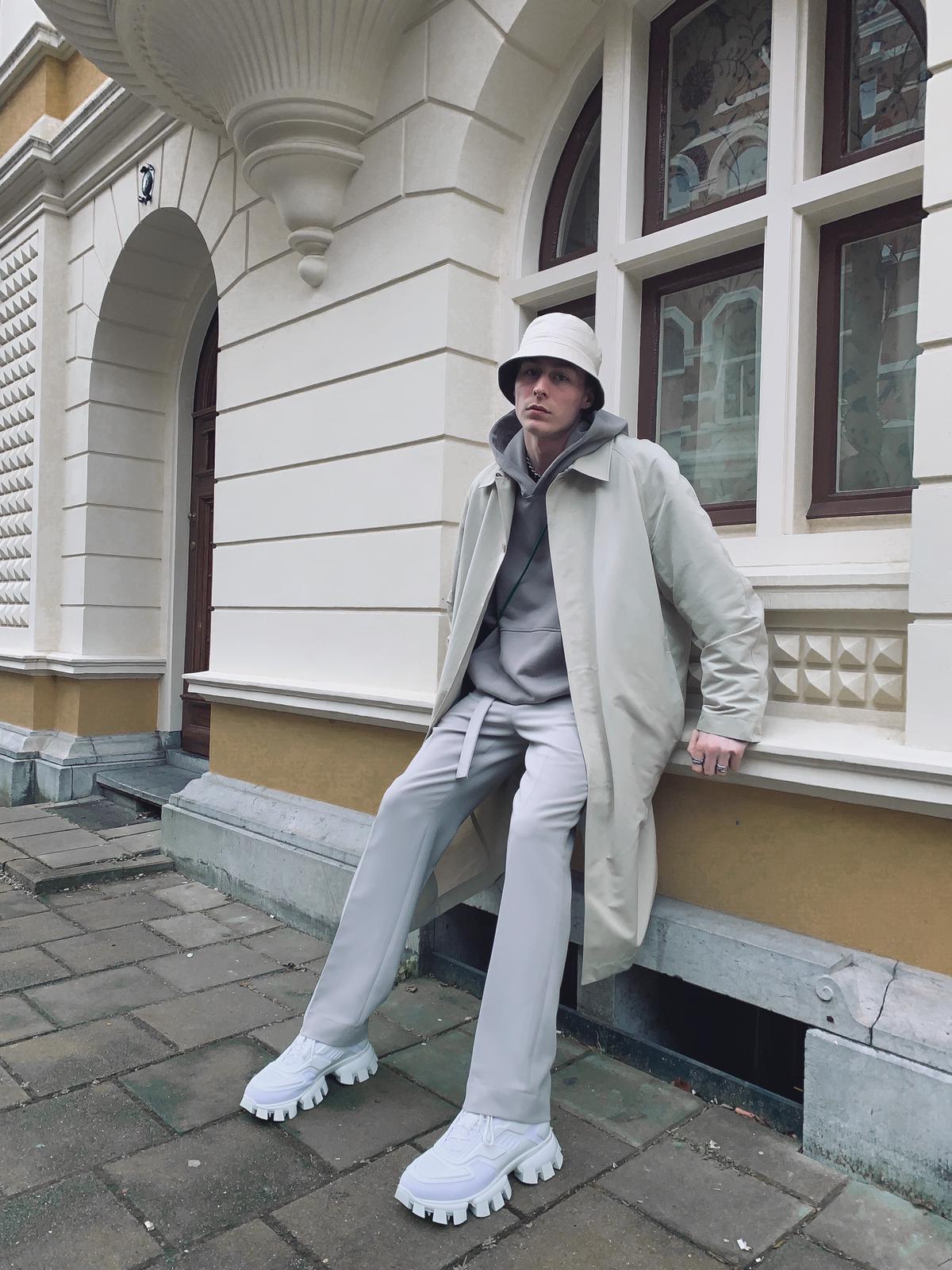 These are a must-have, I can't imagine my wardrobe without them anymore. A great chunky silhouette that goes with a lot.
BUY
Heliot Emil Puffer Jacket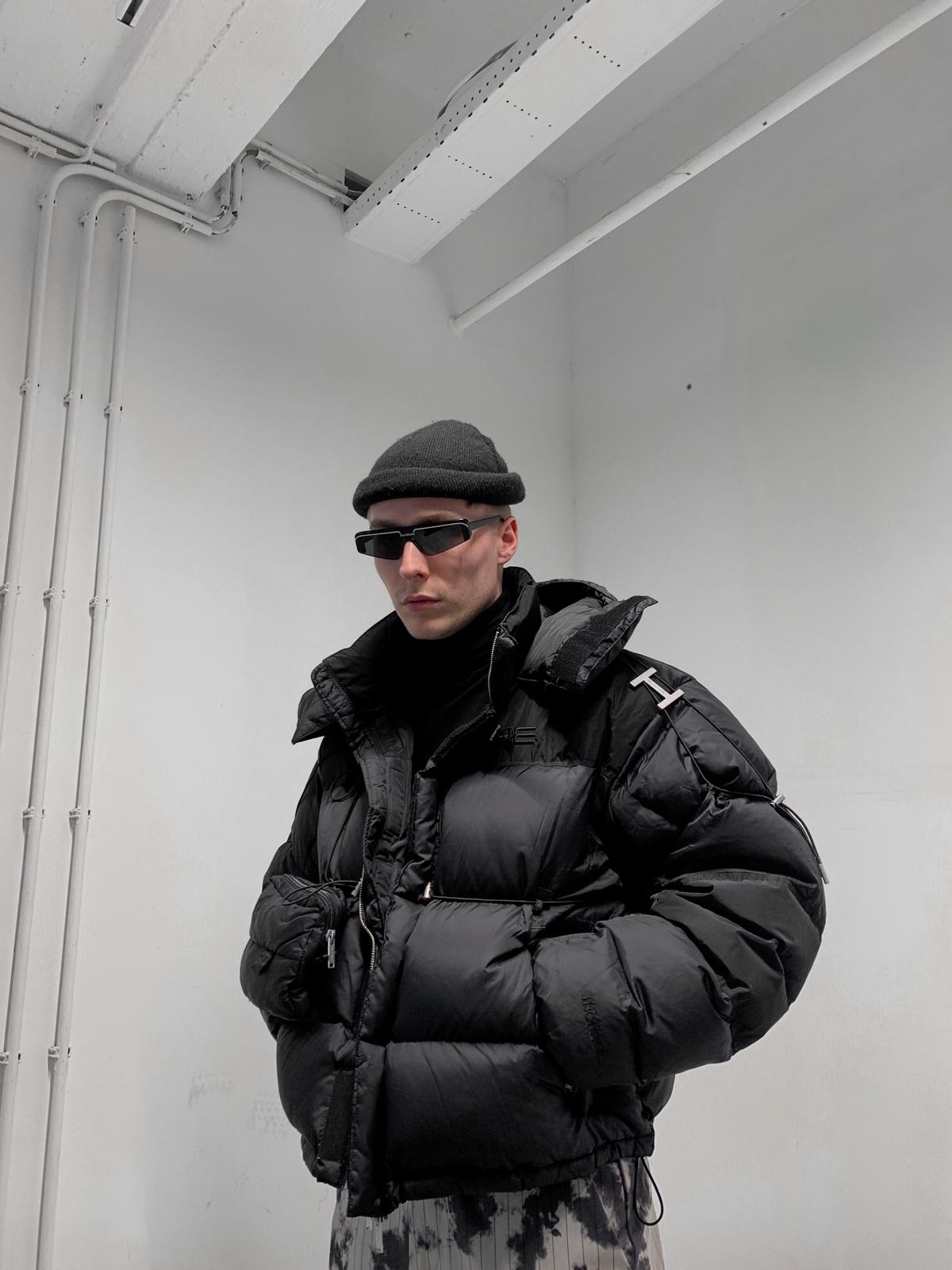 This Heliot Emil puffer jacket is unfortunately not in stock anymore but this piece speaks for itself. I've been wearing it almost every day since I picked it up.
BUY SIMILAR
Baroque Galleria Jacket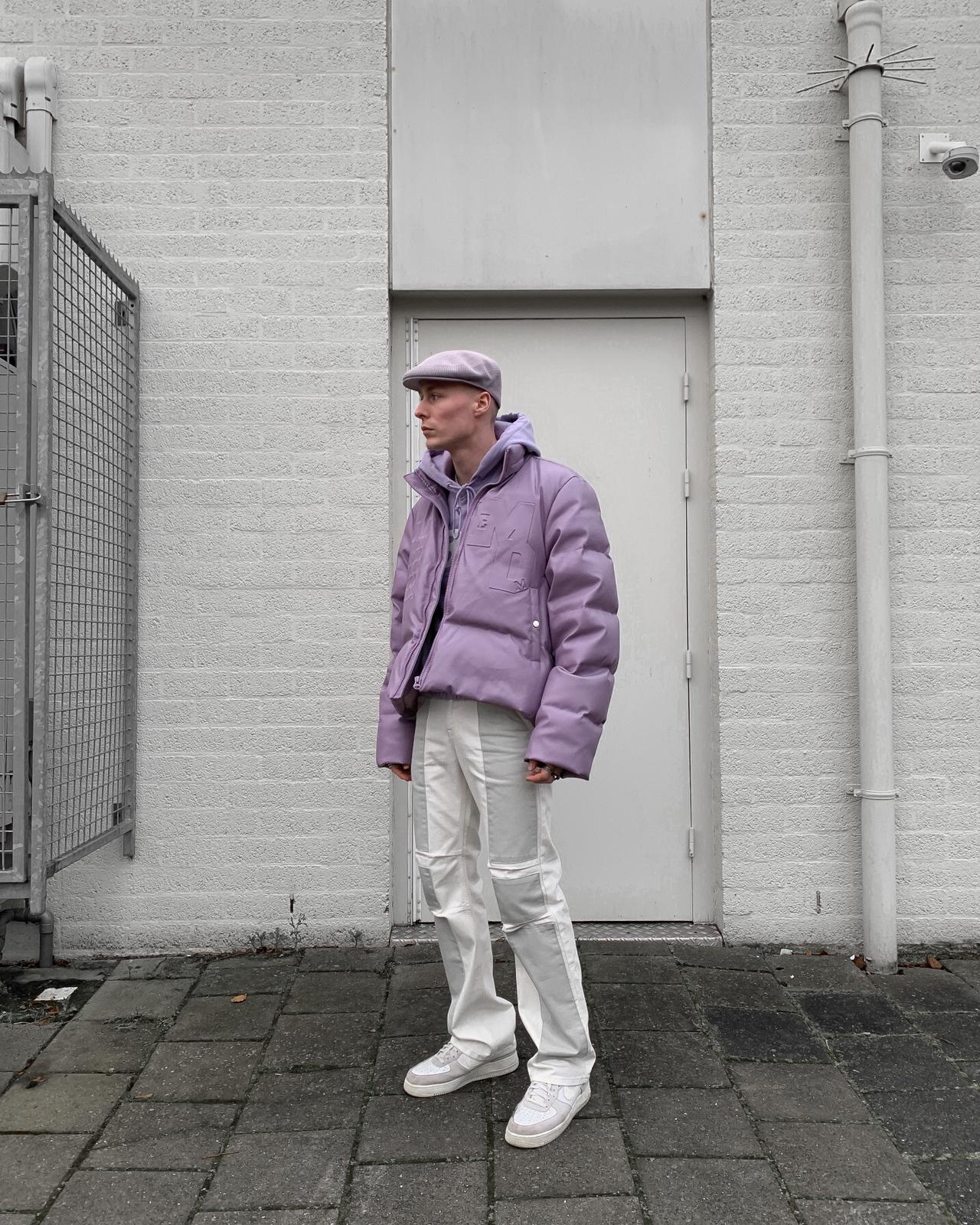 Mr Enjoy Da Money jacket, this is a varsity jacket turned in to a C-shape puffer. What more can I ask for?!
BUY
Bershka Boots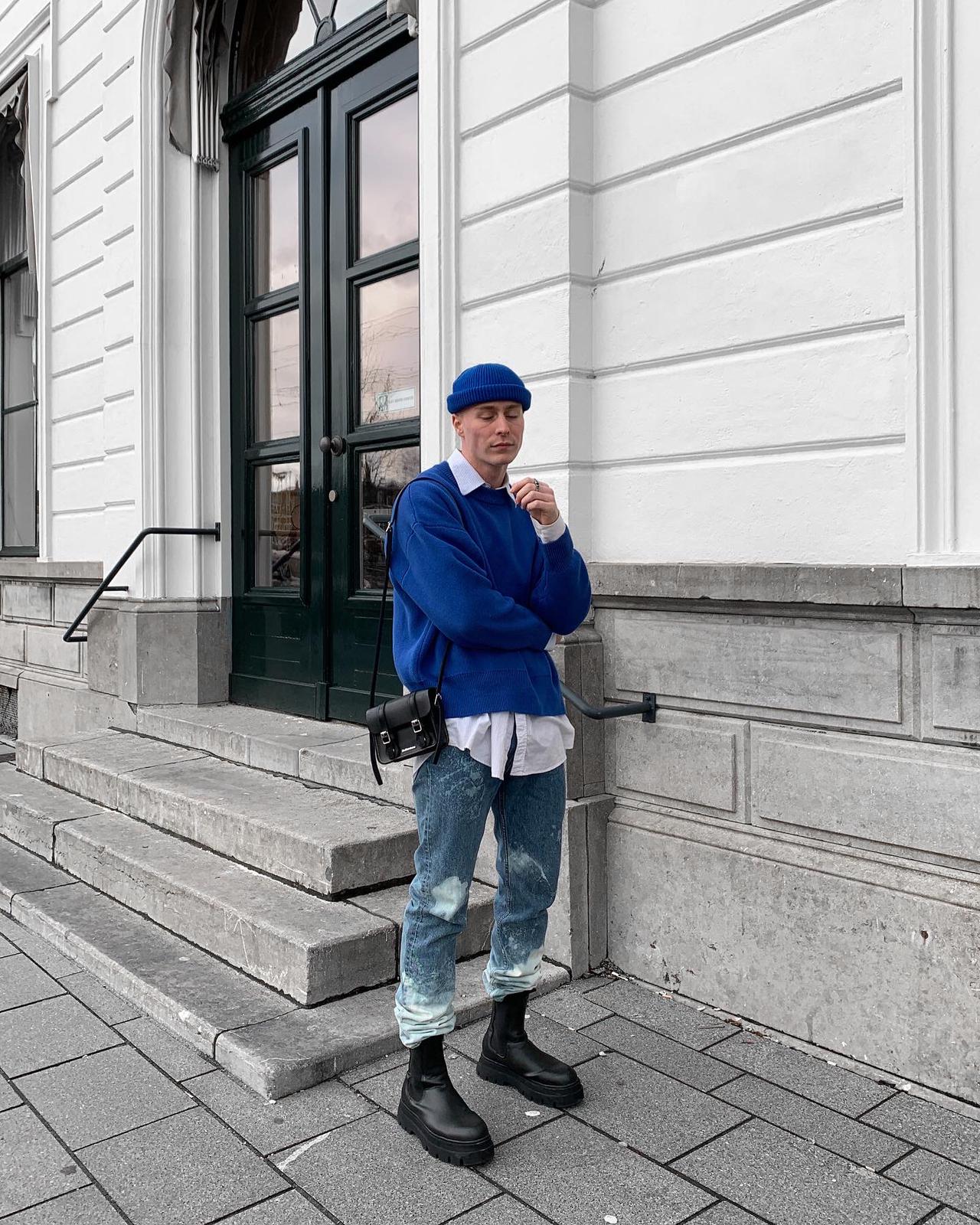 These are the affordable option for the Bottega Veneta boots and I have to say, they get the look done. I've been wearing these a lot in bad weather so I don't have to worry about messing my shoes up.
BUY
Kangol Cap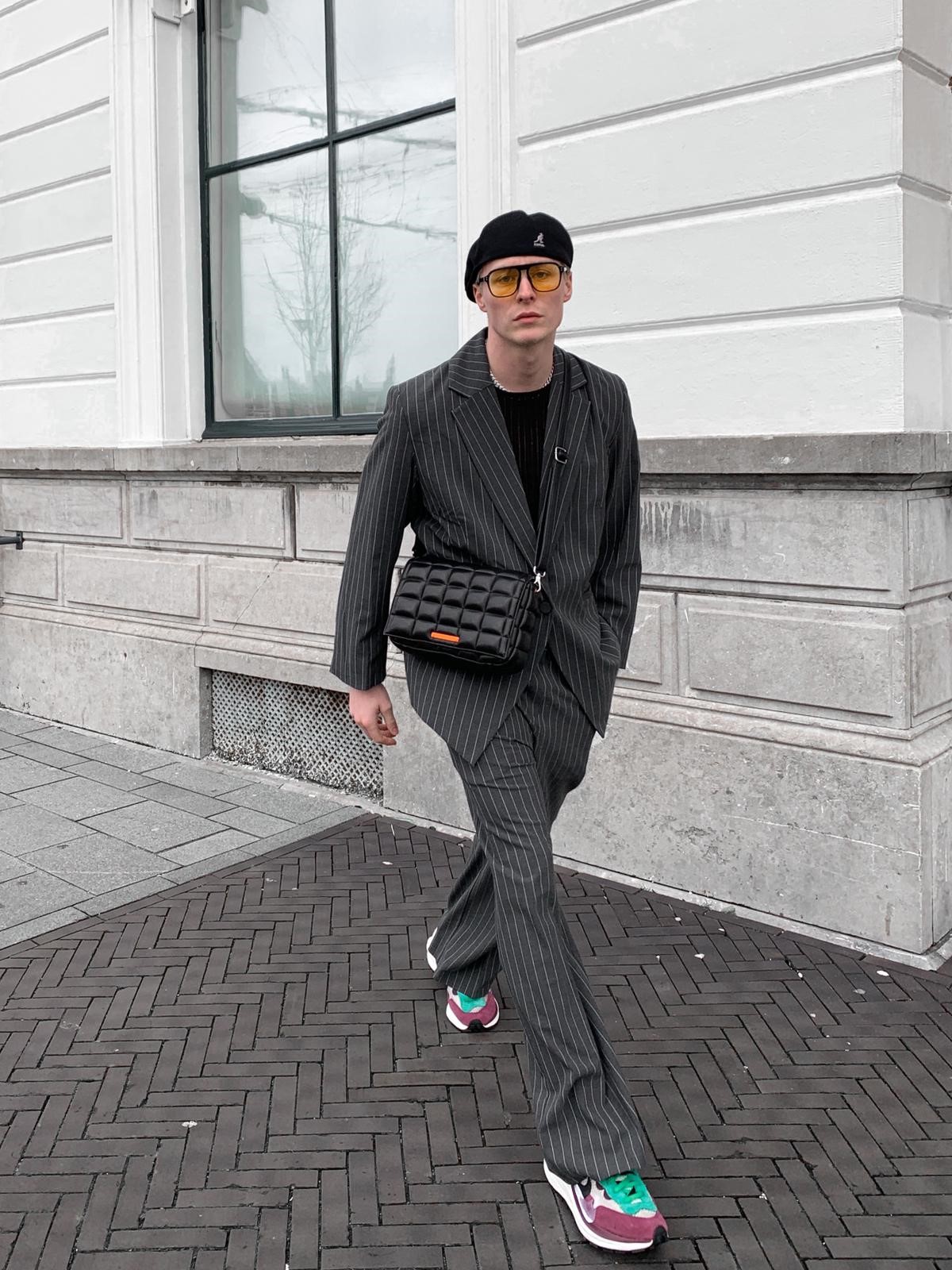 The Kangol 504 tropic ventair is a modern twist on the classic cap. The material is so light you don't even notice that you are wearing something on your head, while still looking fresh and serving some vintage looks. A must-have for me.
BUY
Zara Gilet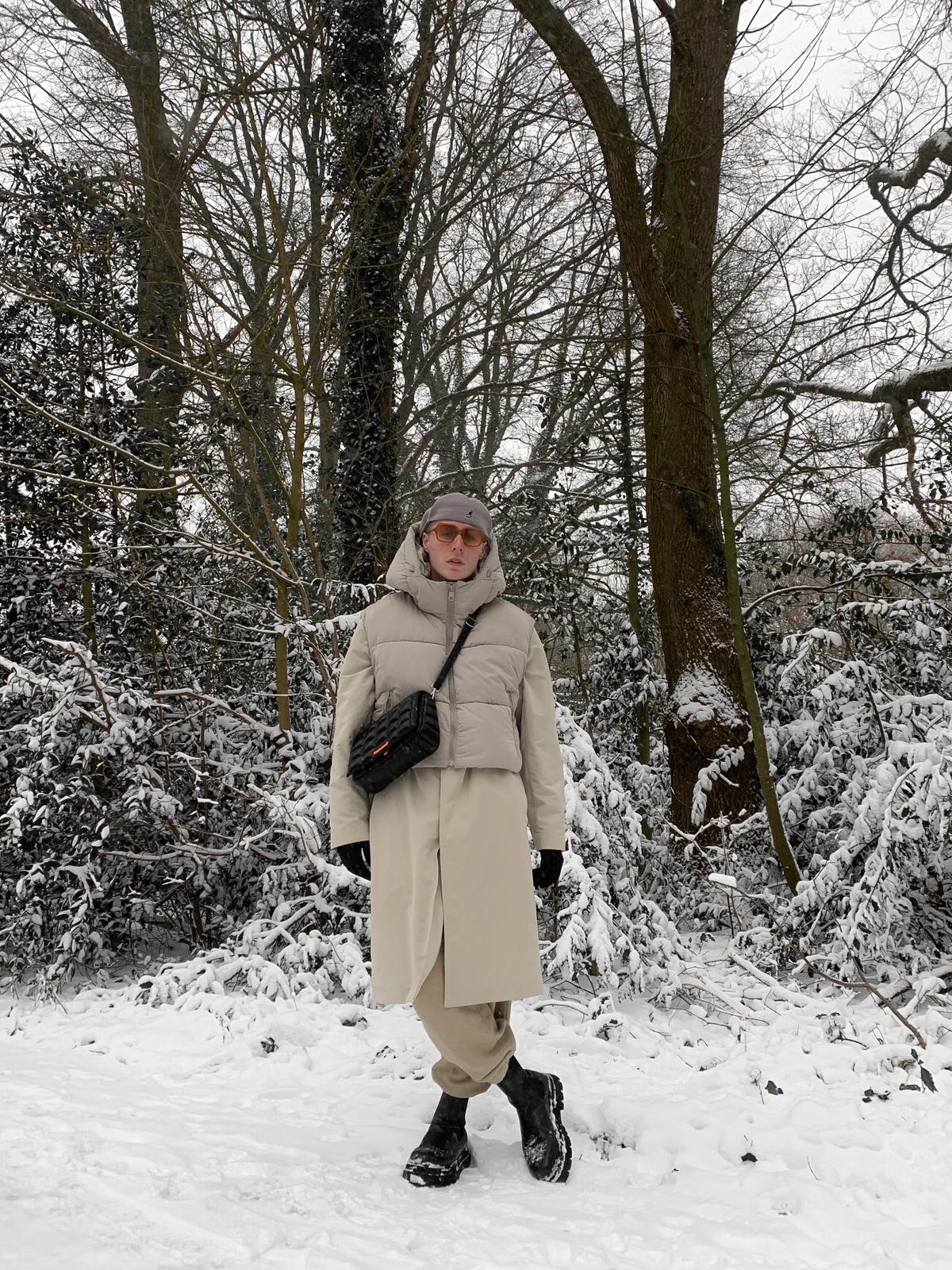 This puffer gilet is the perfect colour and cropped fit. With the big hood it makes a sick statement piece.
BUY
Rick Owens Vegan Sneakers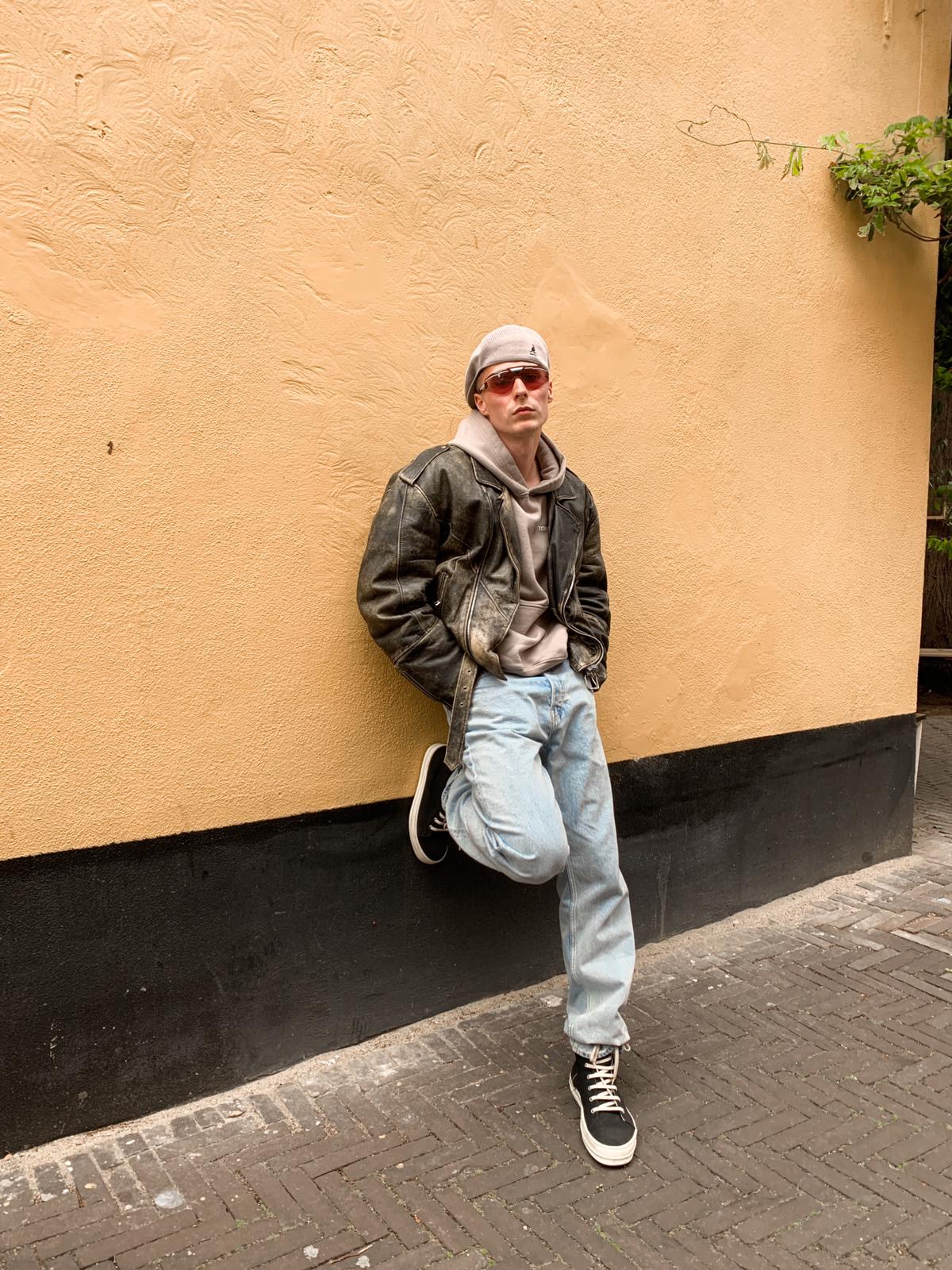 I've owned these Rick Owens vegan Ramones for a while now, I am not much of a "rick-head" myself but I love these shoes and every aspect of them. So fun to style.
BUY SIMILAR
Louis Vuitton Millionaire Sunglasses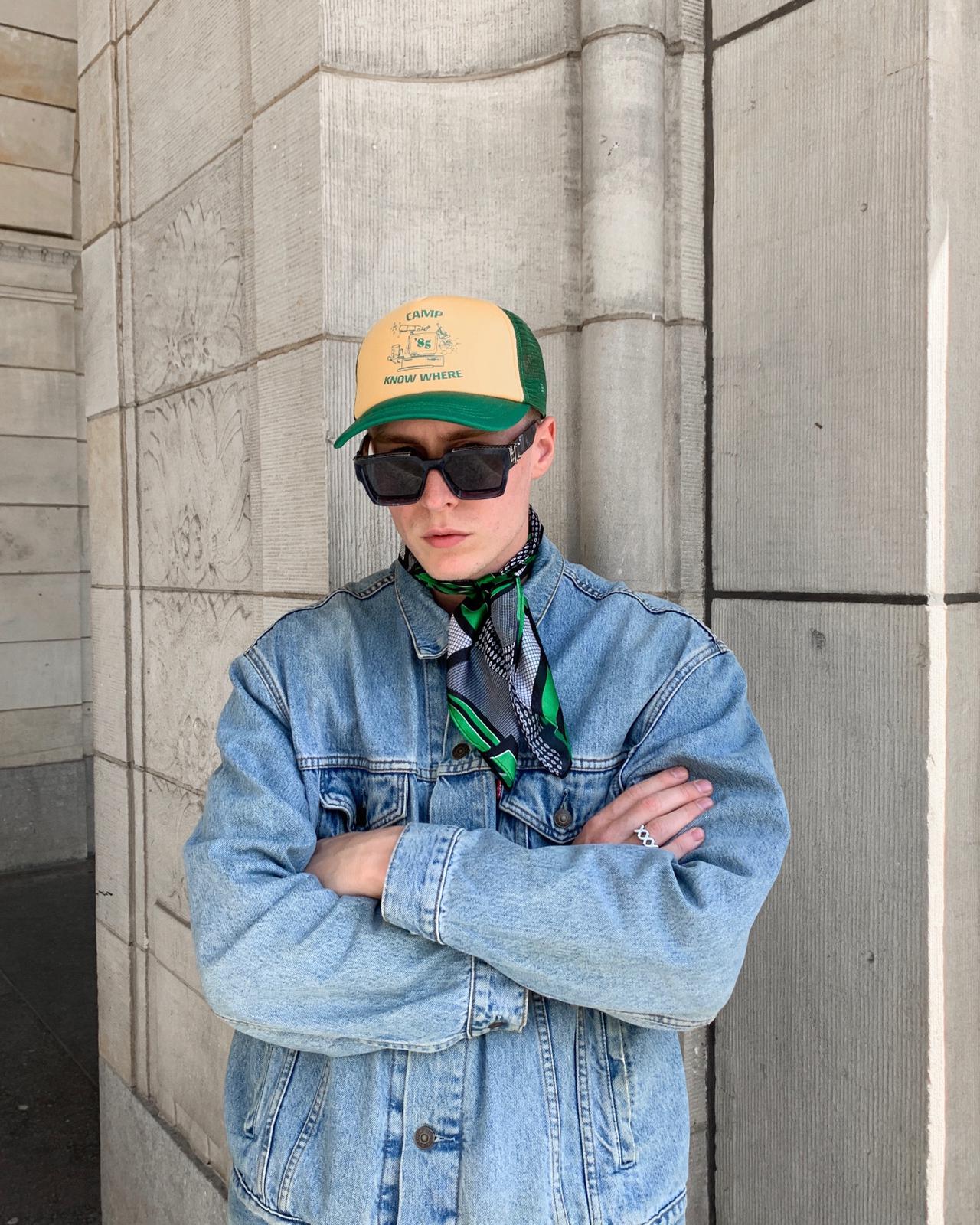 I think these are aesthetically the best glasses you can buy. I feel like I own the world wearing these (unfortunately, I don't).
BUY
Weekday Jeans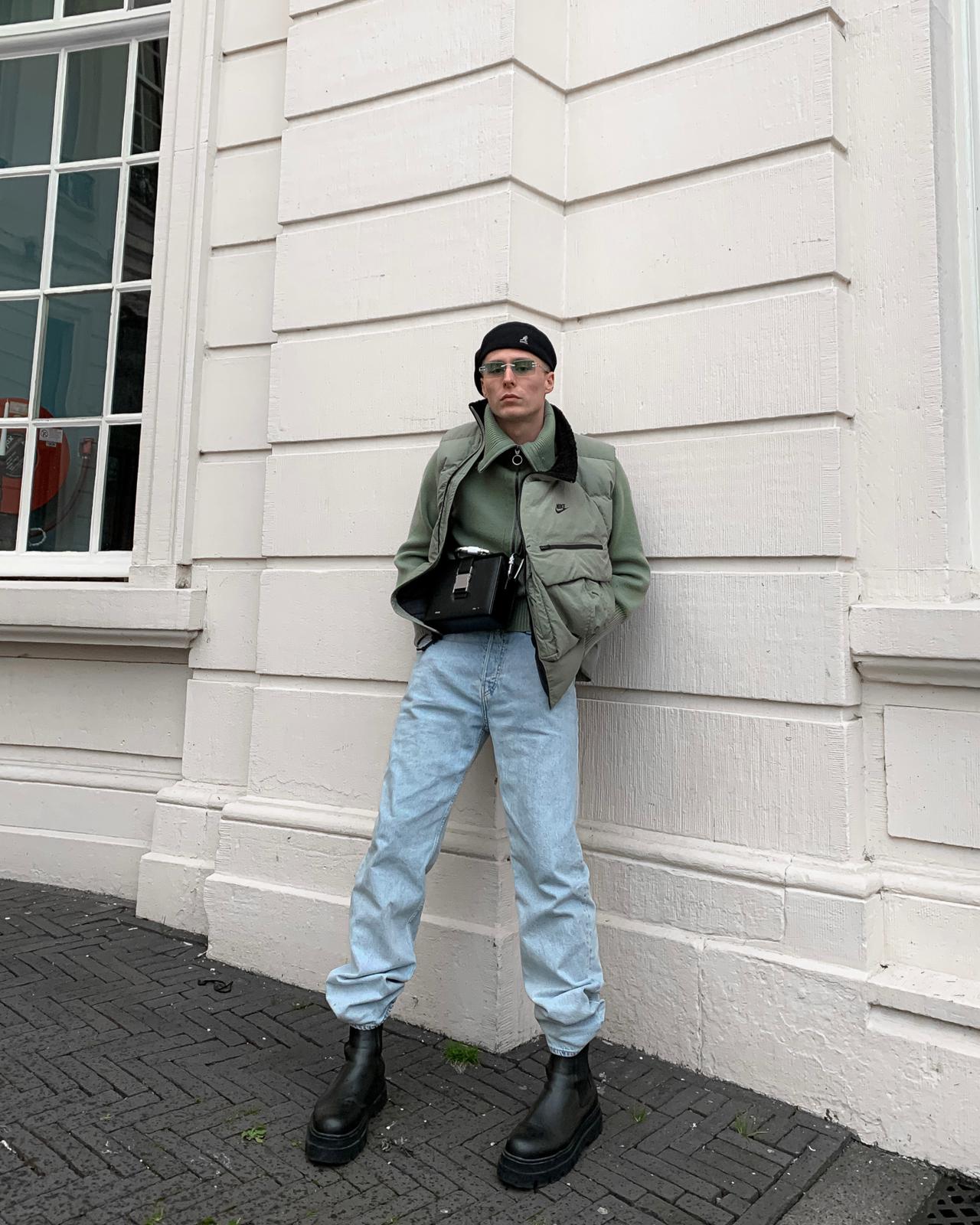 I think everyone has been struggling to find the perfect pair of denim, I've ended my search and settled with the Weekday space jeans. The fit, the wash and the quality are perfect for my everyday pair of denim.
BUY
Chrome Hearts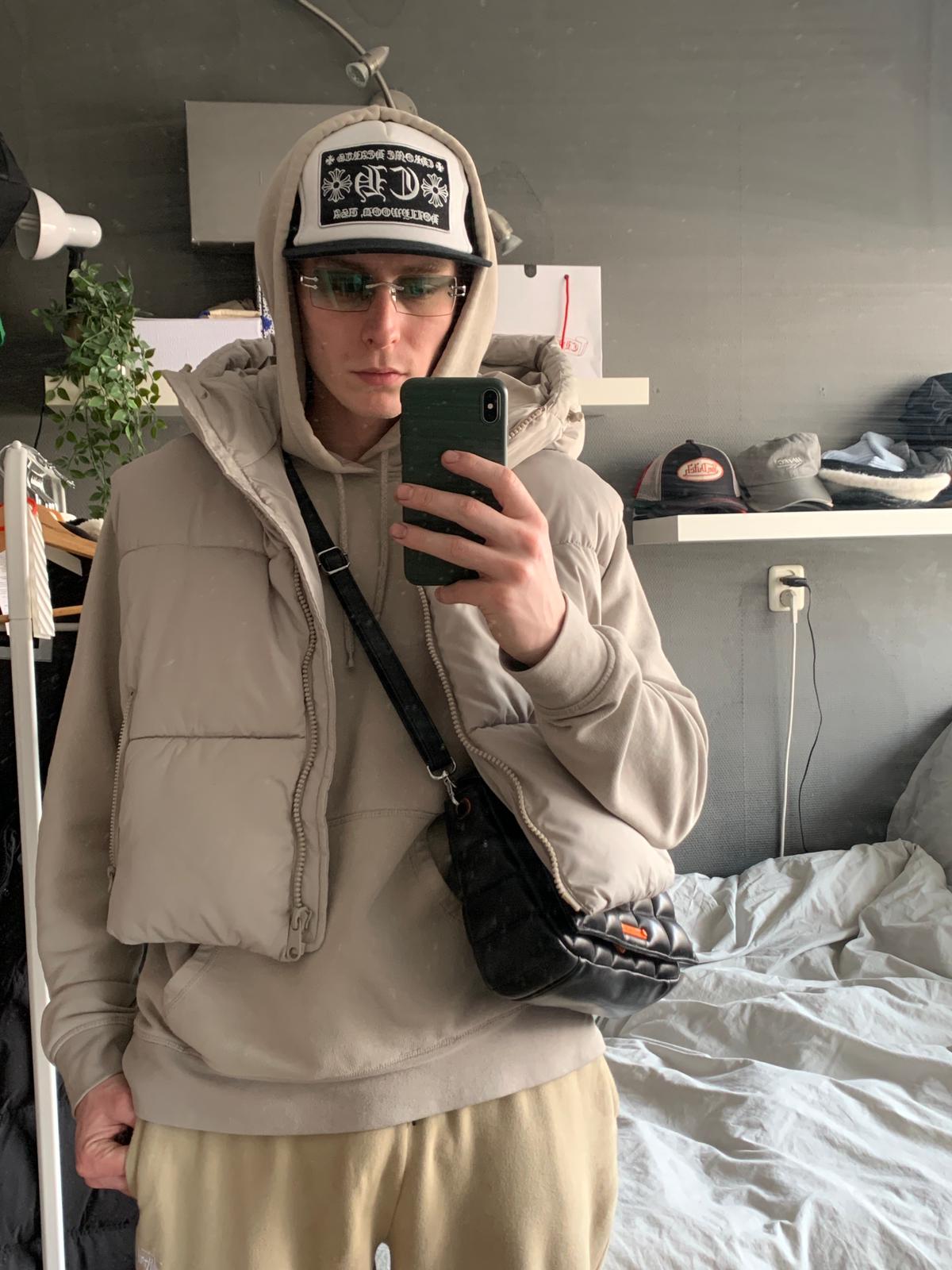 This Chrome Hearts trucker cap is a perfect example of a perfect cap. It's a little bit steep on the price but some good accessories are a great investment to your wardrobe. In my opinion trucker hats can elevate a lot of my looks.
BUY