Everyday life during the Covid-19 pandemic has changed the way that a lot of us operate online, with one of the biggest adjustments in daily routine being video conferencing and calling so much more than we used to. As many businesses have switched to remote work forces and loved ones are unable to visit each other, video calls have become a heavy part of many people's weekly routines.
Over the past year many people have been using tools such as Zoom, Facebook Messenger, and Slack, to go on virtual dates, attend work meetings, and catch up with loved ones. While many of us might be embracing casual attire more than usual, there might also be some times where dressing up can be a fun and different thing to do with your week.
With this in mind,there are many fun and inspiring online fashion tips across the internet that can help people look their best on virtual calls.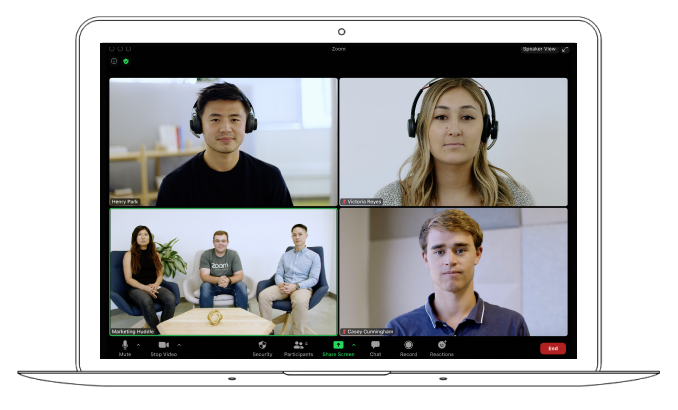 Dressing for an interview
If you have an interview for a potential job during lockdown, then you want to come across as professional and responsible as you can. This useful guide by Watch Centre outlines some of the best ways to stand out as an interviewee by being yourself, researching the company you have applied to, and dressing well for the interview.
In person, your interviewers are going to see your whole outfit. But in video interviews, it's likely that only your top half is the half that is going to be seen. So there's nothing better than pairing a smart shirt with a stylish blazer and just wearing your cosy joggers on your bottom half. Maybe comfortable bottom wear can help you relax more for the interview. You could even spruce up your top half with a tie or pocket square too.
Dressing for a date
Social distancing has made dating a more complicated challenge over the past year. If you have set up a virtual date with somebody, then you could focus on getting your hair perfect, partnered with the kind of outfit that you would have worn had you been able to meet up in person. Skinny jeans and a casual but flattering shirt should be enough for a fun first date.
You don't need to dress up like you are going to a fancy restaurant because it might come across as trying too hard, especially when you're not leaving the house. If you're thinking of something fun to do other than just chatting, there are many fun and creative virtual dates to enjoy during lockdown. You can take virtual tours of your favourite places, try out dinner-delivery roulettes with each other's local takeaways, or binge shows together with Netflix Party.
Dressing for a Zoom conference
Zoom has become the new norm for work colleagues all over the world, and it is really important that you make sure you get out of your pyjamas for these occasions! Depending on the level seniority involved in the conference call, you can dress anywhere from the smart blazer interview style, or a more 'casual Friday' style outfit that looks smart whilst also reflecting the 'at home' nature of working at the moment.
While sometimes it's important to dress well for a Zoom call, the unofficial video conferencing dress code means you don't have to be as formal as you would be in person, so you could always dress it down a bit. You might get away with even more casual wear like a hoodie, t-shirt, and joggers if your company is more laid-back. Whichever look you decide to go for, it's also important to get the lighting for your call just right. Whether you are wearing casual or smart wear, bad lighting can hinder a video call impression if your workspace is either overlit or poorly lit.
Dressing for a family get together
Although family catch ups are over video calls at the moment, you can still look your best for your family. As family catch ups are usually quite informal, dress how you would for a casual weekend. Wearing a stylish buttoned shirt or a smart t-shirt and jeans is all you need to look smart for your relatives. Likely chance is, not much effort will need to go into your outfit so even a pair of joggers could suffice.
However, you don't want to look like you've just gotten out of bed either. Make sure to brush your hair and make the top half of your body look presentable. You could even pair a cosy knit jumper or comfortable beanie with your look to stay toasty and warm while chatting with your family.