"Bieber in Bloom."
It's Spring and as the flowers are gearing up to blossom in their finest form, so is Justin Bieber. 
Exactly a week until the release of his highly anticipated sixth studio album, the process is a little more exciting this time. "I think this is the first time in my life where I've actually enjoyed the process of releasing an album and that's because I've created boundaries to be like, "No it's just not worth it. You're going to have to push the album back if we can't make [that deadline] because this dinner with my wife is going to have to happen," Justin admits to Billboard.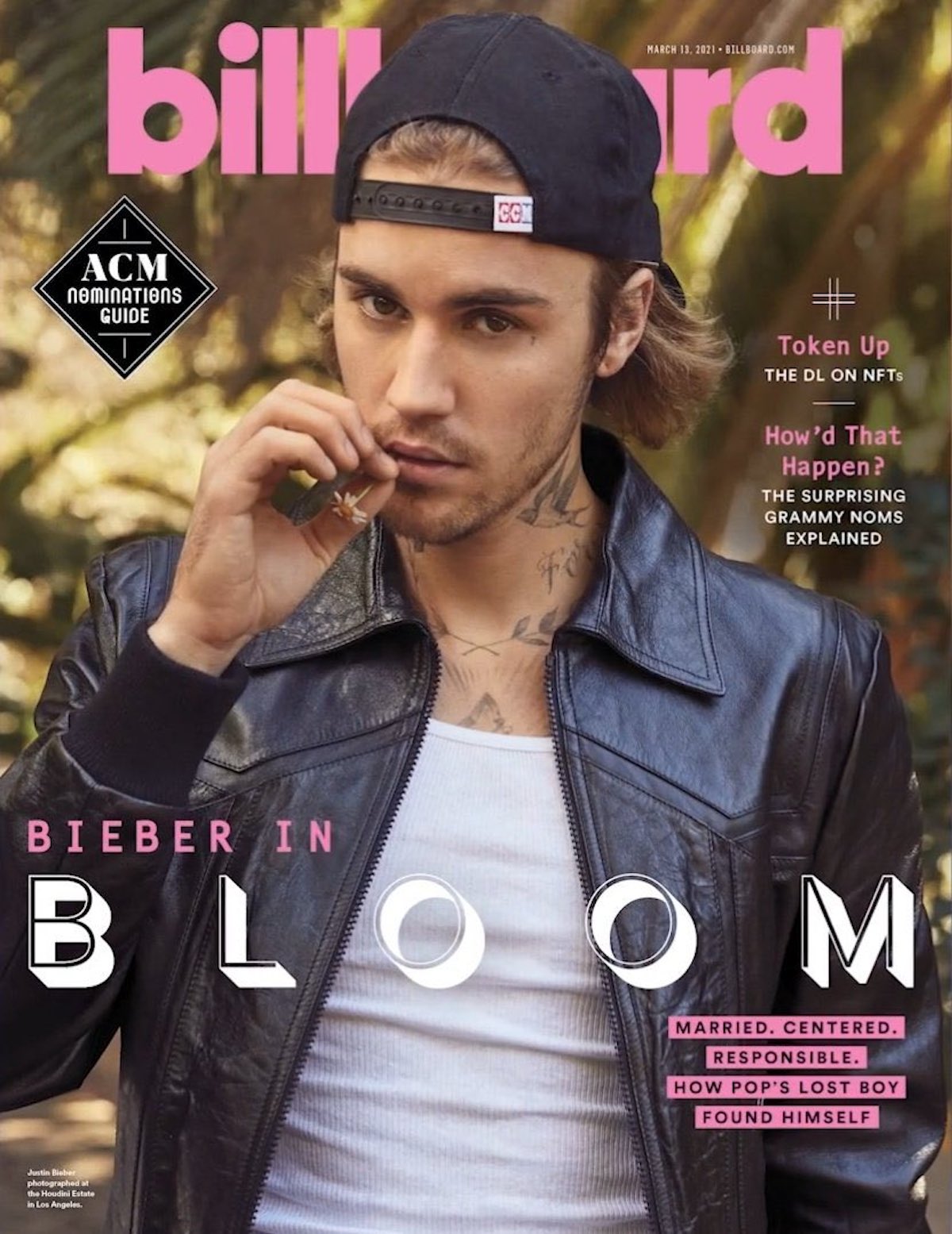 PHOTO CREDIT: Sami Drasin / Billboard
The album is named JUSTICE – foreshadowed by the goal to make music that provides comfort in a time where there is so much wrong with [this] broken planet. Recently taking to Instagram to share a sneak peek of his forthcoming tracklist portrayed in the form of handwritten index cards, Bieber is no stranger when it comes to star-studded, laudable collaborators. From Dominic Fike, Khalid, and Australian teen-sensation The Kid Laroi, to Beam, Burna Boy, Giveon and Daniel Caesar…Billboard's Katie Bain describes how the album spans from "beatific brightness' to 'R&B-centric-pop' within a shift of a song.
Not only has Bieber adapted a serener approach to making albums – but the just-turned-27-year-old has pertained that approach to all aspects of life. "I just changed my priorities so that I didn't [become] another statistic of young musicians that ended up, like, not making it," he tells the publication. 
Within the gardens of the Houdini Estate in Los Angeles, the Canadian phenomenon is captured effervescently, almost as if his infectious bloom puts the flowers to shame.