'The World's a Little Blurry'
Taking to Instagram to share some shots of one of his recent project, all around sartorial maven Bloody Osiris gave us a peep at some of his latest work with Billie Eilish.
Captured by photographer @daf on an iPhone 12 Pro and styled by Bloody himself, the young multi-grammy winning songstress was marking the launch of her new documentary dubbed 'The World's A Little Blurry' with a series of promotional shots and merch. Taking a typically 90s grunge approach to her aesthetic, the images see Billie appear alongside Bloody and Natasha Alana in some of her latest merch wares which are available for purchase online now.
Thoughts? Follow the link below to shop the offering.
SHOP BILLIE EILISH MERCH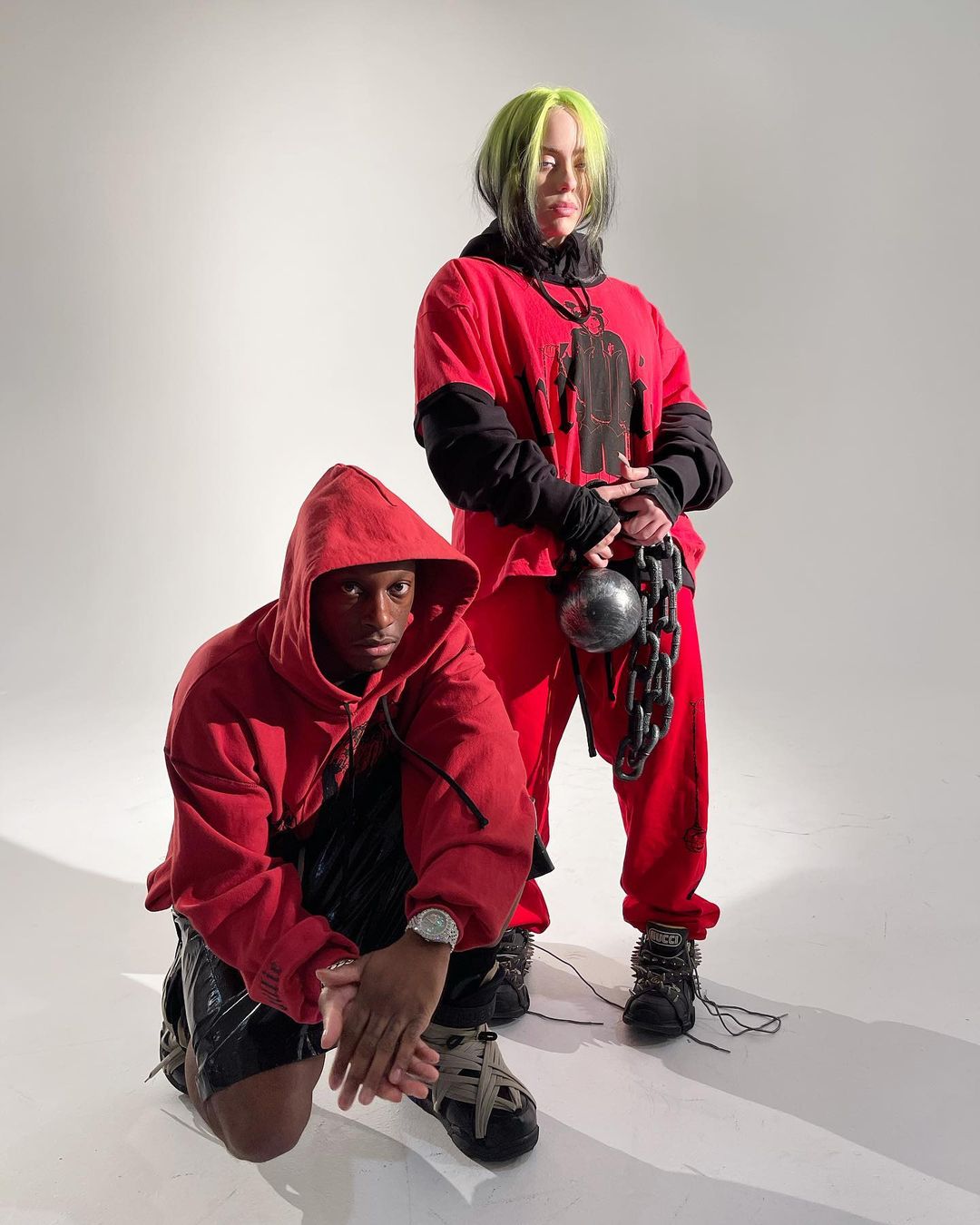 PHOTO CREDIT: @bloodyosiris