Manifesting some sunshine.
It's almost the end of June and, in the UK, there is a distinct lack of sun. In a vain attempt to manifest some sunshine, we are focusing our eyes on the biggest summer essential, a good shirt. There are few better feelings than enjoying the benefits of a gentle breeze through your shirt on a hot day and this trend feature is being created in the hope that it is something we get to experience sooner rather than later.
Having selected some of the best outfits featuring summer-fueled shirting, the dominance of Jacquemus on the market is instantly apparent. The French brand, which burst onto the scene with the loyal support of Kardashian's and Jenner's, has marketed itself around the sunshine and it seems to be paying off. Its range of printed shirts, which often feature a camp collar for the ultimate summer vibes, have found themselves extensively in our gallery.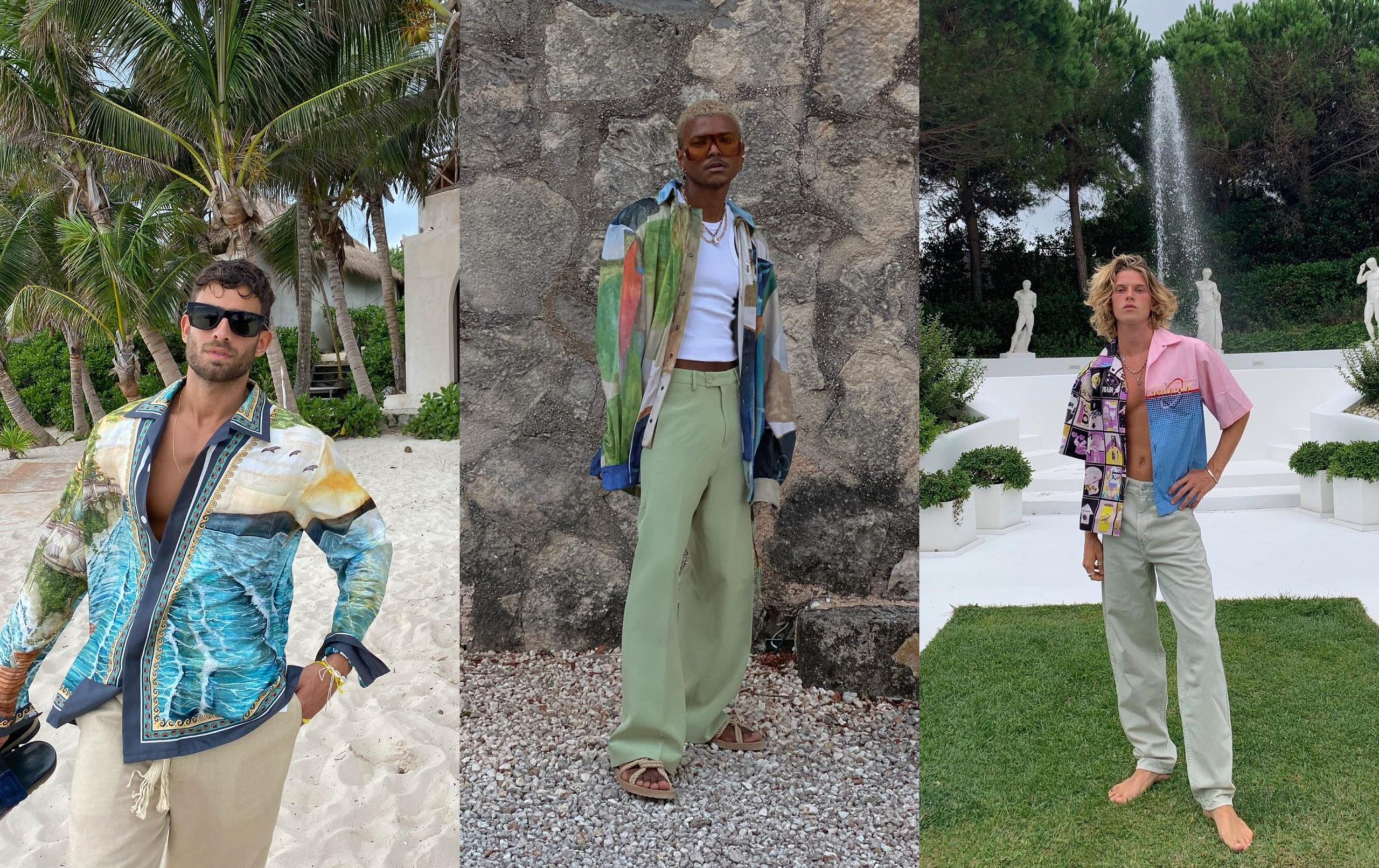 Whether your style lends itself more towards a colourful Hawaiian number or a minimal boxy shirt, we have selected a range of looks to be inspired by. See the full gallery below along with some shopping suggestions to ensure that you nail the perfect smart-casual looks this summer.
More ways to style Summer Shirts: