Balaclava and shorts?
Never one to hold back with his personal style, Travis Scott has been spotted in a rather confusing outfit. The 29-year-old musician was sporting a t-shirt and shorts to soak up the sun, accessorised with a thick balaclava and sunglasses.
Not caring for conventions, Scott's brown bandana included "JB" embroidered on the front along with a line under the eyes that looks like a smiling mouth.
Taking the focus away from the balaclava, the Astroworld rapper was also wearing a grey vintage shirt with a graphic from American rock band pearl jam, shiny black shorts from 1017 Alyx 9SM and a pair of slip-on sneakers from the same label.
Are you rating this outfit as a PAUSE or Skip? Let us know and shop Scott's footwear below.
SHOP 1017 Alyx 9SM Mono Slip-On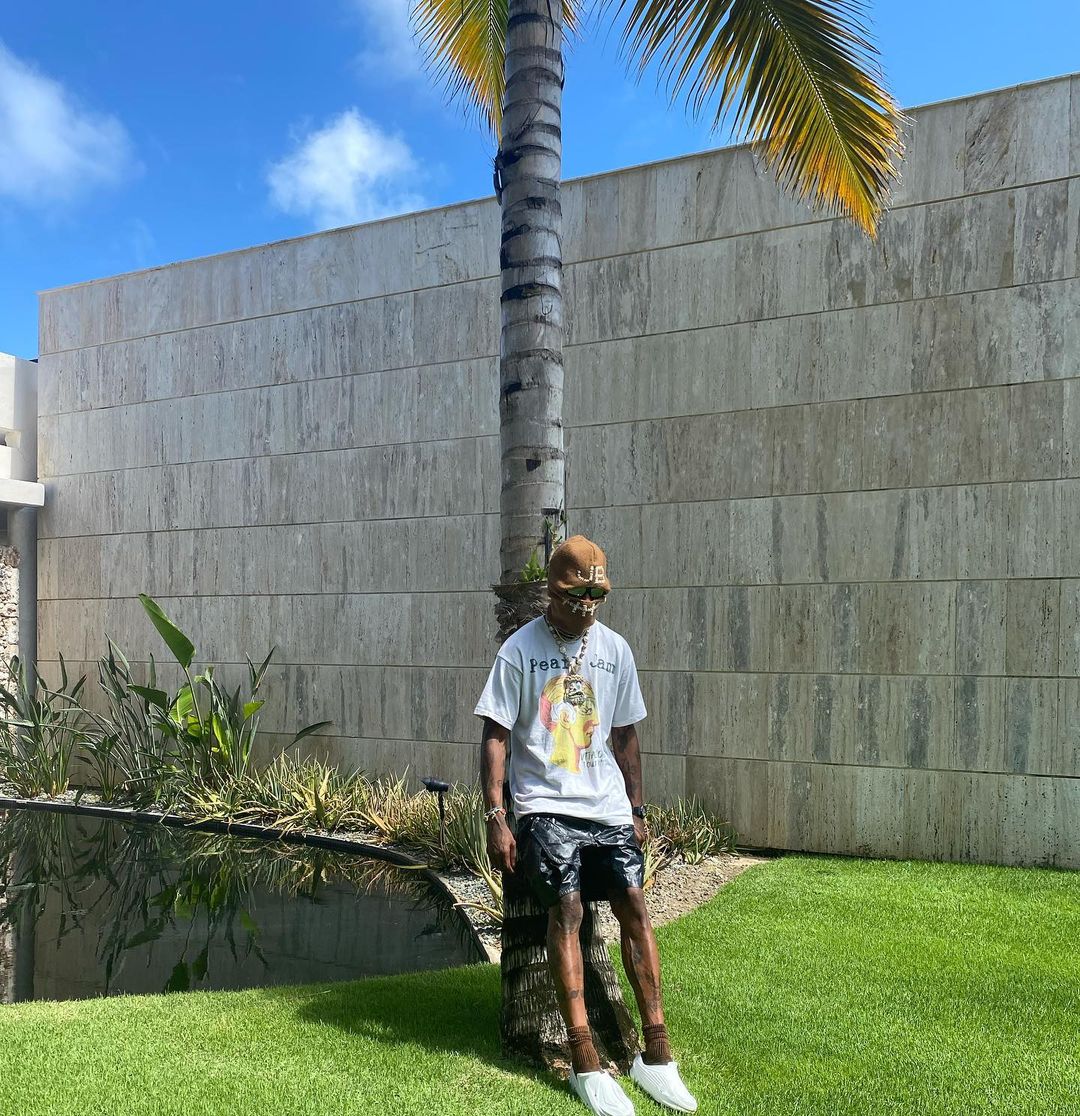 PHOTO CREDIT: travisscott