An urban take on holiday-wear.
Istanbul-based label LES BENJAMINS is ensuring that you can soak up the sun in style with its Resort 2021 collection. In a year where travel abroad has been limited, the luxury streetwear brand is providing an urban approach to holiday-wear in time for when borders are back open.
The collection takes inspiration from Halikarnas Balıkçısı, a Turkish writer, and his love for the city of Bodrum. The writer first discovered the city while being sentenced to exile and consequently lived there for 25 years, using it as his muse and being credited with shining a light on the city which was considered a sleepy fishing town at the time.
This inspiration finds itself in the collection through the use of Mediterranean and Oriental symbols, such as Bougainvillea (Begonvil) flower graphics, and deep Aegean blue hues. It is a reflection of the tranquillity and culture that exists in the Turkish city.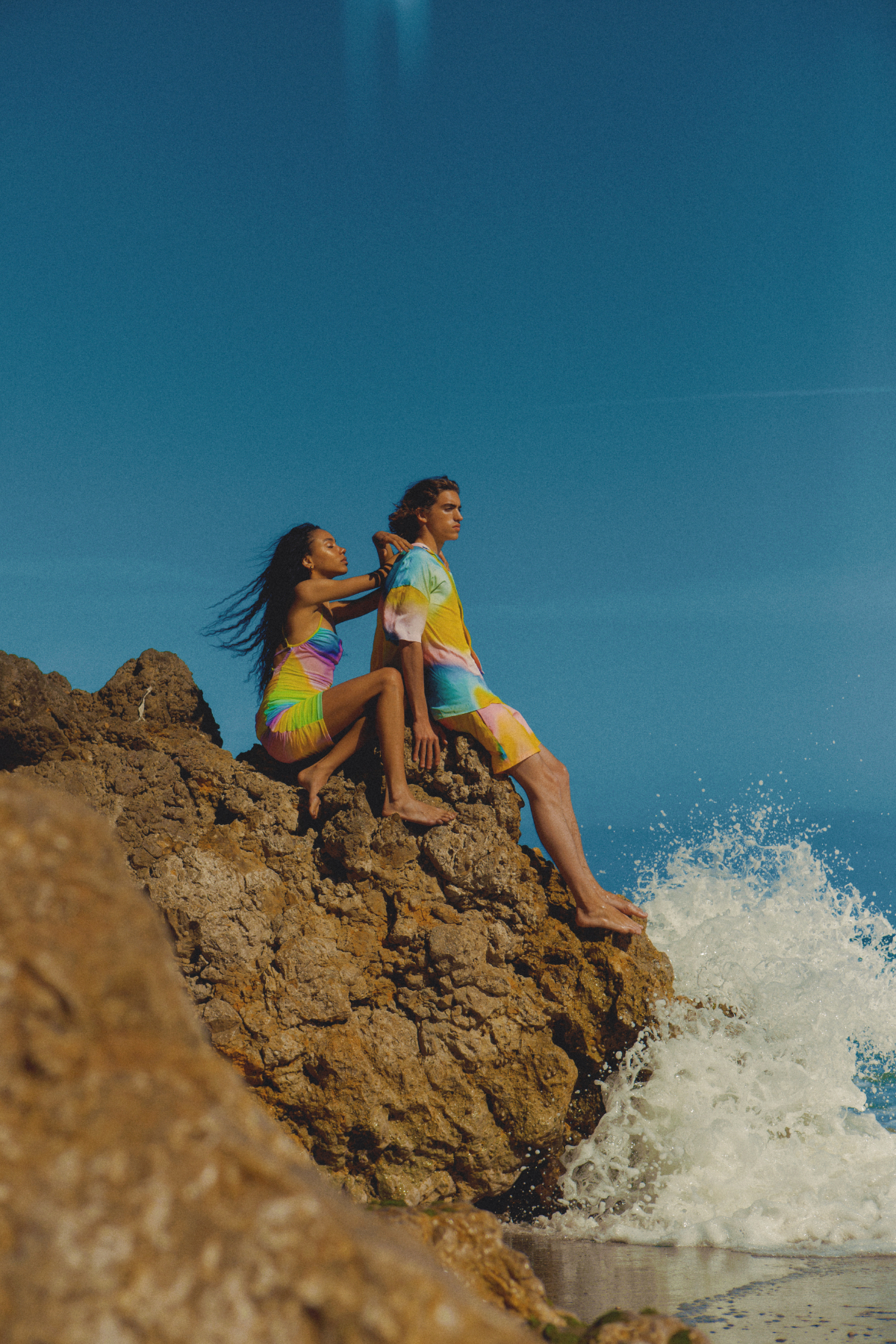 Designed by the brand founder Bunyamin Aydin, the collection features a range of items crafted to be practical in a Mediterranean climate. Bold prints and colours run throughout the collection which includes both men's and womenswear. For example, a blue, yellow, green and pink tie-dye is used on a camp-collar shirt, swimshorts and an open-back mini dress.
Further connecting with the area that inspired the clothing, LES BENJAMINS will be opening stores in Bodrum (The Bodrum Edition) and Cesme (The Beach of Momo) and will host exclusive pop-ups at Beymen Bodrum Palmarina, Informal Bodrum, and Gocek.
See the LES BENJAMINS Resort 2021 lookbook below, available to shop now from the LES BENJAMINS website.
PHOTO CREDIT:
Photography: David Hauser (davidhauser_)
Models: Albert Cortada (albertcortada) ) and Bet (betnoguess)
Styling: Judit Melis (ditmelis)
Beauty: Natalia De Cantelmy (nataliadecantelmi)