Ready for summer.
BoohooMAN's latest artist collaboration comes in the form of a ten-look capsule with afrobeat artist Fireboy.
Consisting of bold patterns and matching sets, the collection is based on the musician's own personal style. Catching up with Fireboy while he is in L.A. recording his new album, he says that, "My style is all about being sexy and being the star in the room without having to do too much."
It is a concept that the artist refers to frequently in our conversation: the ability to be effortlessly cool. And it is a concept that has translated itself into the clothing. A laid-back selection of summerly shorts and shirts, it forefronts comfort whilst offering bold patterns and styles, perfect for summer days and the evenings that ensue.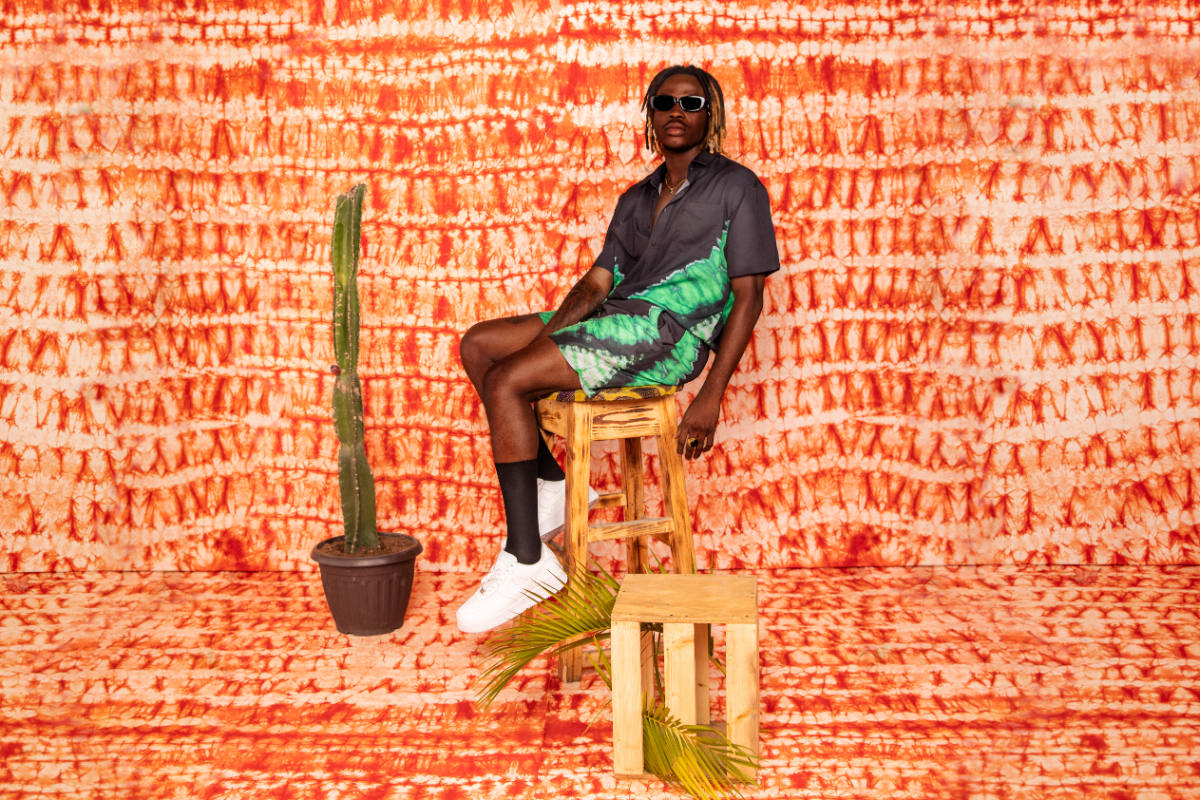 Fireboy says that, "This collection represents how I love to look and how I think every young superstar should look. Superstar doesn't mean you have to be an artist or musician. We have superstars in every walk of life."
Wearing a matching set does infer a level of confidence that is inherently found within a superstar. The decision to present a collection in terms of looks instead of individual pieces, where each top has a corresponding pair of bottoms, is Fireboy's way of expressing his African identity.
The artist says that, "Matching is a very essential part of the African culture when it comes to fashion. We are all about patterns and colours and when they come together and match it makes more sense. It brings out the vibrancy of the whole thing. That's what makes it beautiful. I'm an African young man, I represent the African culture, so it's that's just my way of saying, 'I might be a pop star, I might be this, I might be that, but I'm African.' This is what we represent: culture, beautiful colours, matching fits."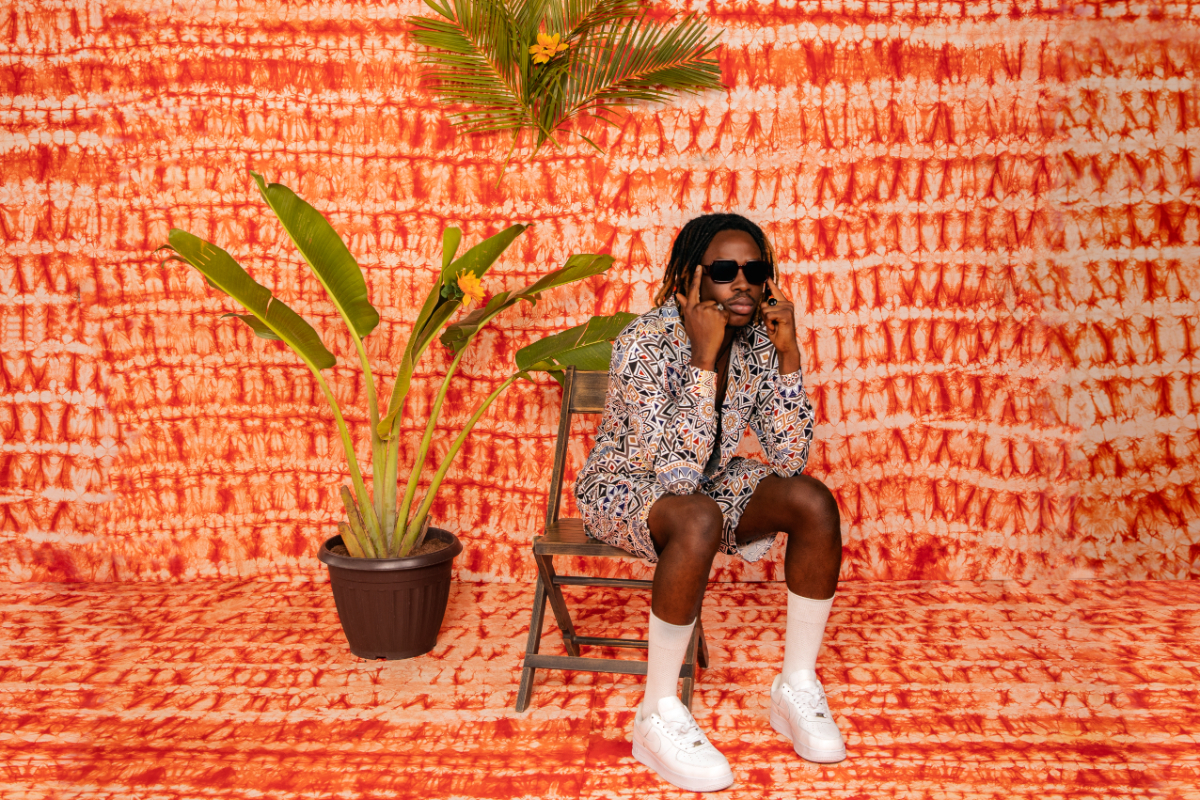 A number of the patterns presented within the collection reference traditional patterns that one would find on the second-largest continent. Having been born and raised in Nigeria, the artist decided to be inspired by the entire African continent. He says that this gives it more relevance to Africans and non-Africans across the world. Speaking to the artist, that theme of inclusivity and wanting the clothing to uplift and energise those from every walk of life is something he regularly highlights.
However, there is one aspect of the collection that is crafted specifically for the artist: there are no trousers. Fireboy says that, "I'm a shorts person, everybody knows I love shorts. I wear shorts to the weirdest places. I go to event's and I know that everybody is going to be in trousers but I show up in shorts. That little detail is very essential to this collection because it represents me."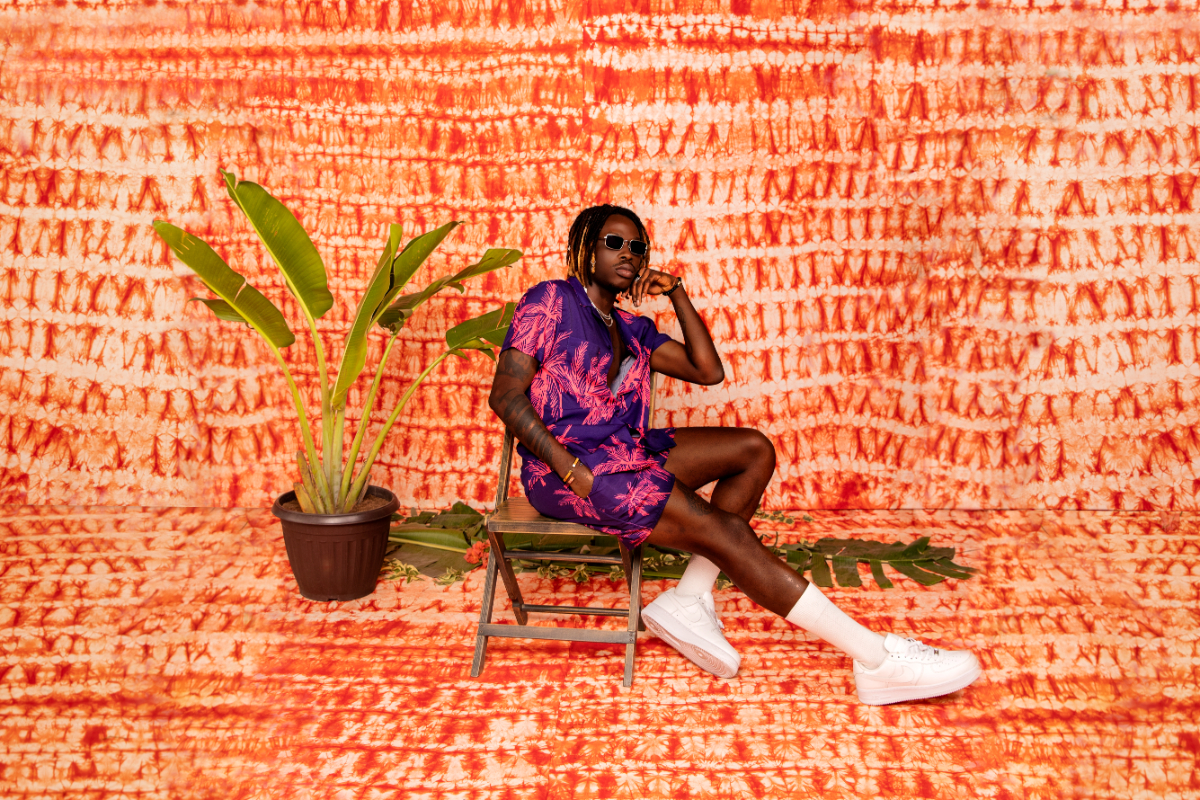 This summer, the artist will be rocking his shorts during a busy schedule of tours. With his favoured on-stage attire being a pair of shorts, you could be seeing the Afrobeats artist on a stage near you wearing a matching set from this BoohooMAN collection.
He says that, "I'll be outside all summer. Next year the album is going to be out, I'm going to be on a worldwide tour. I'm going to be outside all year engaging the fans, living my life, getting out of my comfort zone. That's what the next chapter of my life represents and that's what this collection represents too because I'm going to be on my feet all summer just vibing and having fun with people."
See the full BoohooMAN X Fireboy collection below, which is available to shop now from the brand's website.