Buying the best jewellery gift is not a cup of tea for everyone. Giving the best anniversary, birthday or holiday jewellery gift to a loved one presents its challenges but with the help of professionals, you can hack it. All our friends and family are diverse and unique people. A suitable jewellery gift for one may not be appropriate for another.
You can buy a perfect silver ring for your friend, or a beautiful bracelet for your fiancé, sibling or parent. With the many jewellery gifts available in the market today, you can be spoilt for choice especially in picking the perfect one. Therefore, it is important to know what kind of gift suits your loved one. Here is a useful guide to follow: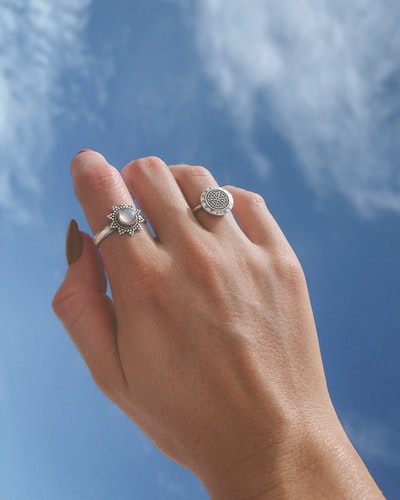 1. Watch Gift Ideas
There may be a variety of watch gift ideas to give out to your loved ones but there are some that stand out for all. A stainless steel watch is a perfect example that can look great on anyone. If you are wondering what watch to buy for your loved one, you can't go wrong by picking a stainless steel watch.
Waterproof watches speak volumes. It simply means you took some time to think about the gift and the receiver as well.  You can also go for a non-metal band such as a leather strap rather than a plastic one.
A watch gift is all about showing affection and valuing our loved ones' style, fashion and time. Make it a simple choice of a sleek design with simple silver lines for indicating the time.
2. Picking Rings as a Gift
A perfect gift should be made simple. When buying a ring for a gift, go for simplicity. A sterling silver ring jewellery for engagement is a perfect gift for your fiancé. Women love a simple ring with a thin band and one jewel at most. However, men might like chunky options.
The excellence of jewellery gifts is in their simplicity, especially for women. Other simple designs encompass small, jewelled insets. Their style and simplicity will make your loved one feel special.  However, some people have specific tastes and preferences. You can tailor your gift to their needs.
3. Gifting Earrings to Loved Ones
Earrings come in a wide variety hence leaves you with many choices to pick from. You can go for conventional shapes of various lengths and metal types. There are options for every kind and that means you can easily pick a good earring for your loved one.
There are also classics made of diamond or pearls. Anyone woman would appreciate that. If you can afford it without stretching your budget too much to get them, these high-end jewellery gifts are available for a great experience.
You can get an idea for an earring gift by keenly looking at your friend's earring preferences. You can get to know their design, size, and color and thickness preference from what they wear currently.  Some prefer big and bold ones whereas others like small simple designs.
Ear cuffs are great for young girls. Friends that don't have pierced ears can wear clip-on earrings that are mainly worn by young girls.
4. Necklaces, Bracelets and Brooches Gifts
With necklaces, you can work with a personalized touch especially if you know the person well enough. You can do this with a butterfly, shell, key, sand dollar or locket design.
Gold and silver bracelets can be chosen based on the person's skin tone. Bangles and coil bracelets with an Indian and/or Egyptian touch can be a perfect gift for a friend on their special day.
Go for timeless brooches to make your friend remember the gift for long. This is so because most of them get in and out of fashion quite often. A flower, animal, crest or custom brooch will be a perfect gift.
The perfect Jewellery Gift
The value of a gift is not in the cost. It is about picking the perfect match for your loved one. You shouldn't go out of your way to get something that will destabilize you financially. It is about sharing an experience without compromising your relationship. These jewellery gift ideas should help you get the perfect gift to give.