"Never Wear Another Shoe."
Part of the label's new campaign dubbed 'Create Next,' Converse has tapped the talents of Tyler, the Creator for a brand new promotional project highlighting the classic Converse Chuck 70.
Taking a typically comedic approach, the American artist came up with 'The Really Cool Converse Club' for the initial instalment which sees a cast of characters discuss a member who has broken one of the club's three rules. Speaking on the launch, Tyler commented:
"I instantly thought about the many pockets of people that wear Chucks – like skateboarders, soccer moms, kids down the street, guys in the neighbourhood I grew up with – and I wanted to put them in one place, that was important to me, Everyone wears Chucks…including pirates."
Thoughts? Check out the video in full below alongside some behind-the-scenes shots of the project in question.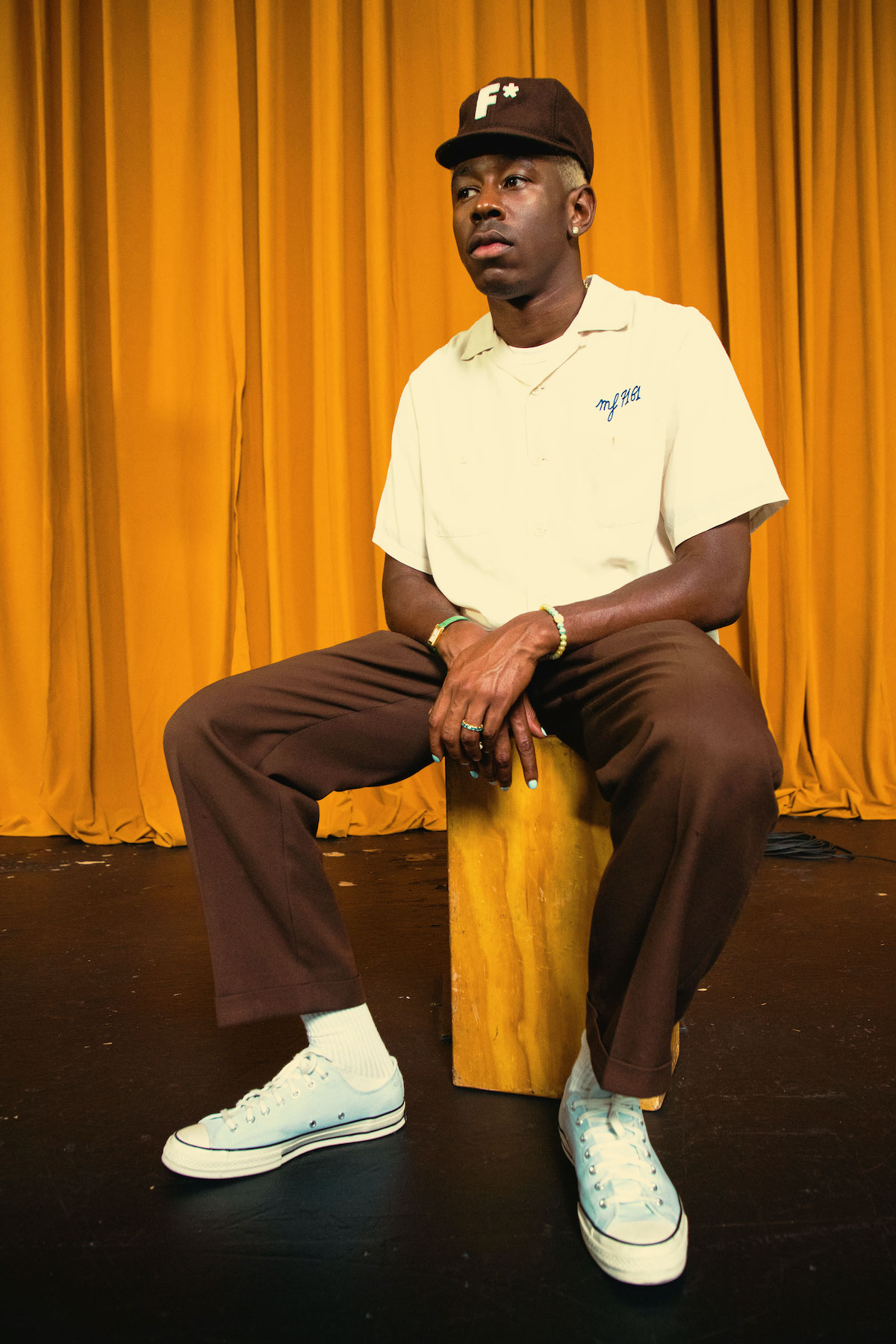 PHOTO CREDIT: @Converse / Luis Perez / Zamar Velez.