Delve into the artist's past, present and future.
Nigerian singer Crayon burst on the scene with the release of his EP Cray Cray in 2019 and has never looked back since. With his own brand of afro-pop having continued to make waves, Music Contributing Writer, Gracey Mae, caught up with the artist following the release of his EP Twelve AM.
In their conversation, the singer discussed the current afrobeat landscape, how he feels he hasn't been completely accepted by Nigeria and whether he prefers dogs or cats. Read the full interview below.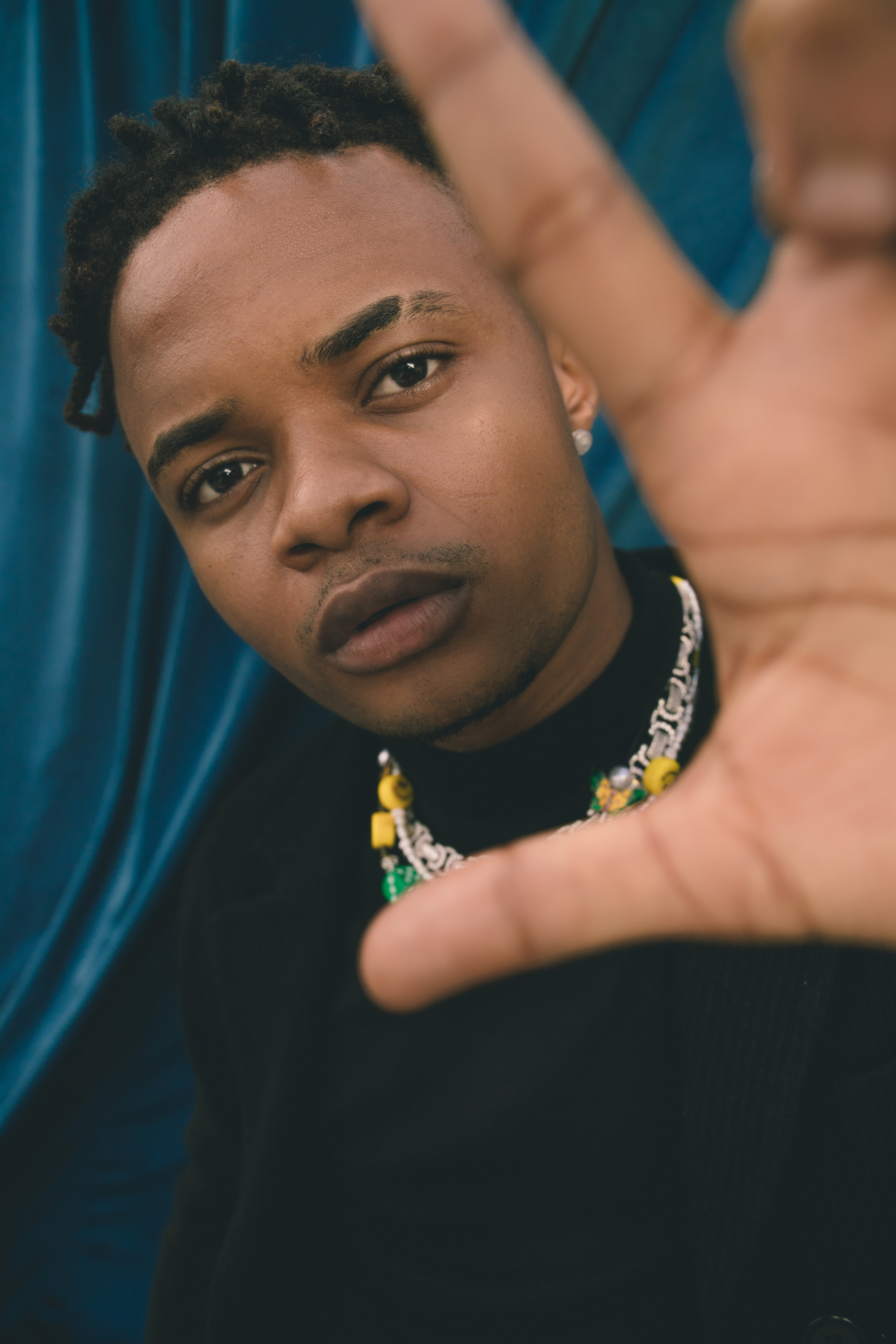 Crayon. Welcome to PAUSE Magazine!
What's good my people! I'm out here with Gracey. It's about to be lit.
Congratulations on the brand-new project: Twelve AM. Four tracks, three features. Tell me about the project. What can we expect if we haven't heard it?
Twelve AM is a beautiful project, you know. Four different sonics, four different sounds. It stands for a new era, a new beginning. It's a project that expresses an African child who wants to get somewhere with music. It's special to me and it's special to my fans as well because they've been rocking with me through this journey for two years now. In July, it'll be two years in the game, and this EP is for them.
So what happens at 12am? I feel like naughty things happen at night.
12am is like the new day, it's a fresh start. Everything nice!
With the first project, Cray Cray, you were giving us colourful off the back of your name: Crayon. With this one, you're on the complete other end of the scale in monotone – black and white. What was the reason for the big difference?
When it's 12am, is it colourful and bright? It's like in between, it's dark and light. It stands for a new era, a new dawn. Everything that I've been through over the years, throughout my journey, all these challenge, I recorded these songs during the most crazy time in my life. In my career, last year was crazy. I had so many challenges. The whole COVID thing. So many times that I had mental block – I could not record. My creativity wasn't flowing the way I wanted it to flow. I was doubting myself, but my fans kept me going. Traditionally, in the game, fans stay up to 12am on Fridays for new music, so it just made sense.
You had a difficult year in 2020. Obviously, everyone was in the middle of the pandemic. What was it like making music in that period?
For me, it was quite challenging because there would be times I would go to the studio and I wouldn't feel inspired. I wouldn't feel like recording. Sometimes I would come to the studio and just chill and do nothing. I'd just go home watch YouTube videos, chill, go back home. Sometimes, the next day I would be gingered, ready to go to the studio and just kill it. I would come and it's like nothing is happening. My fans kept me going, they're my backbone. They gave me that extra boost. You know, I also have a fan group on WhatsApp! They always send me messages, they always show me love so it's only right to give them something special.
I The three features on Twelve AM are Rema, Bella Shmurda and One Acen. Why those three and where are the females, where is the female love?
Ayra Starr did the additional vocals on In Sync and it's a special one. For me, it was about the vibe and energy I wanted for this project. Every artist brought their sauce to the EP you know. I feel blessed for having them in the project. For me, it's the music you know. It's the sonics for me for this particular project.
There are four tracks on the EP. How many did you record in total before whittling it down to the final four?
It was a lot, to be honest, but I know that for sure that if I wanted to drop two albums right now, I can do it because there's a lot of songs. For this particular project, we just wanted four songs.
Alright, you're teasing me. Does that mean we'll get an album this year?
You never know. But right now, it's just about Twelve AM. We'll get to see, if I feel like it, then I'll do it.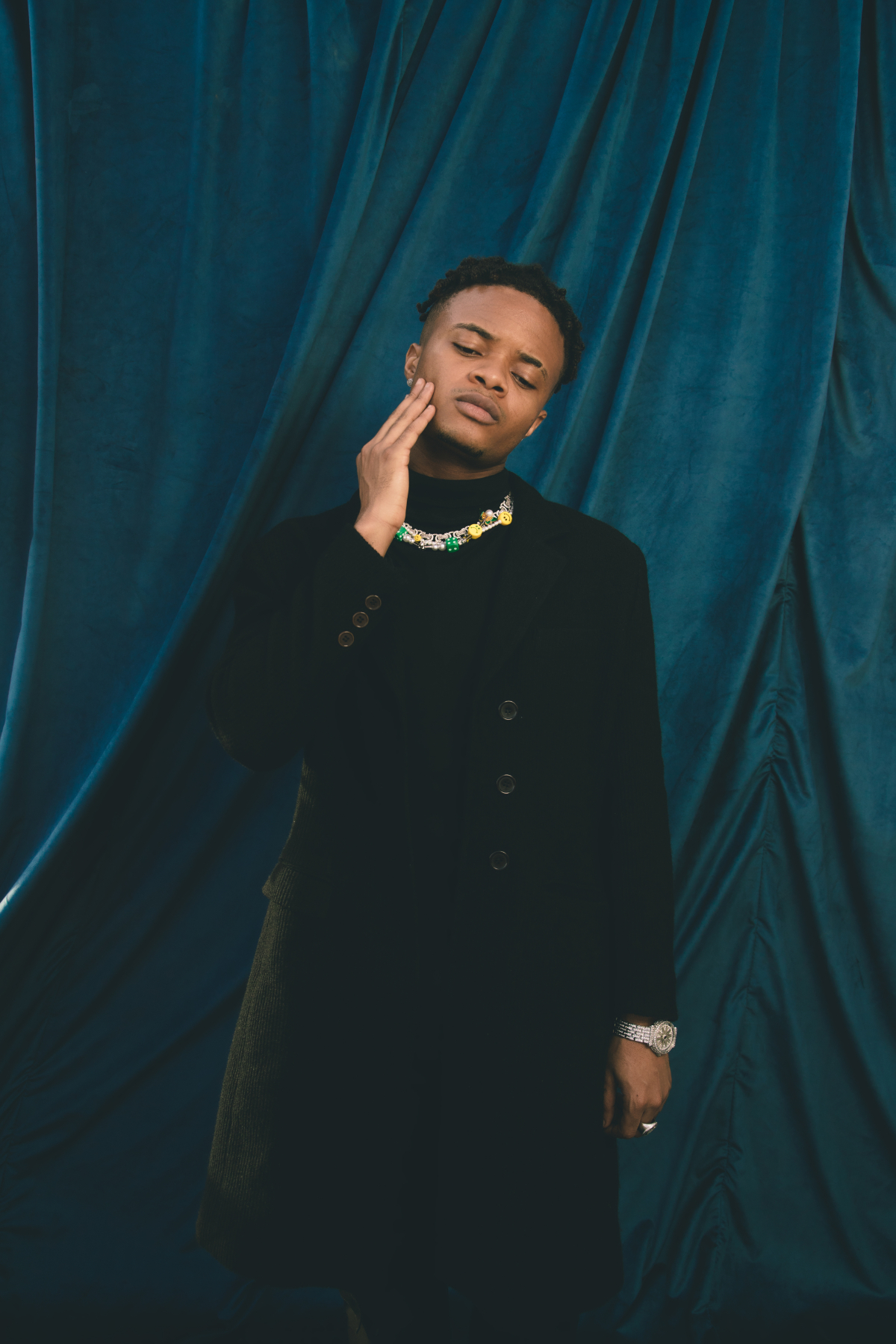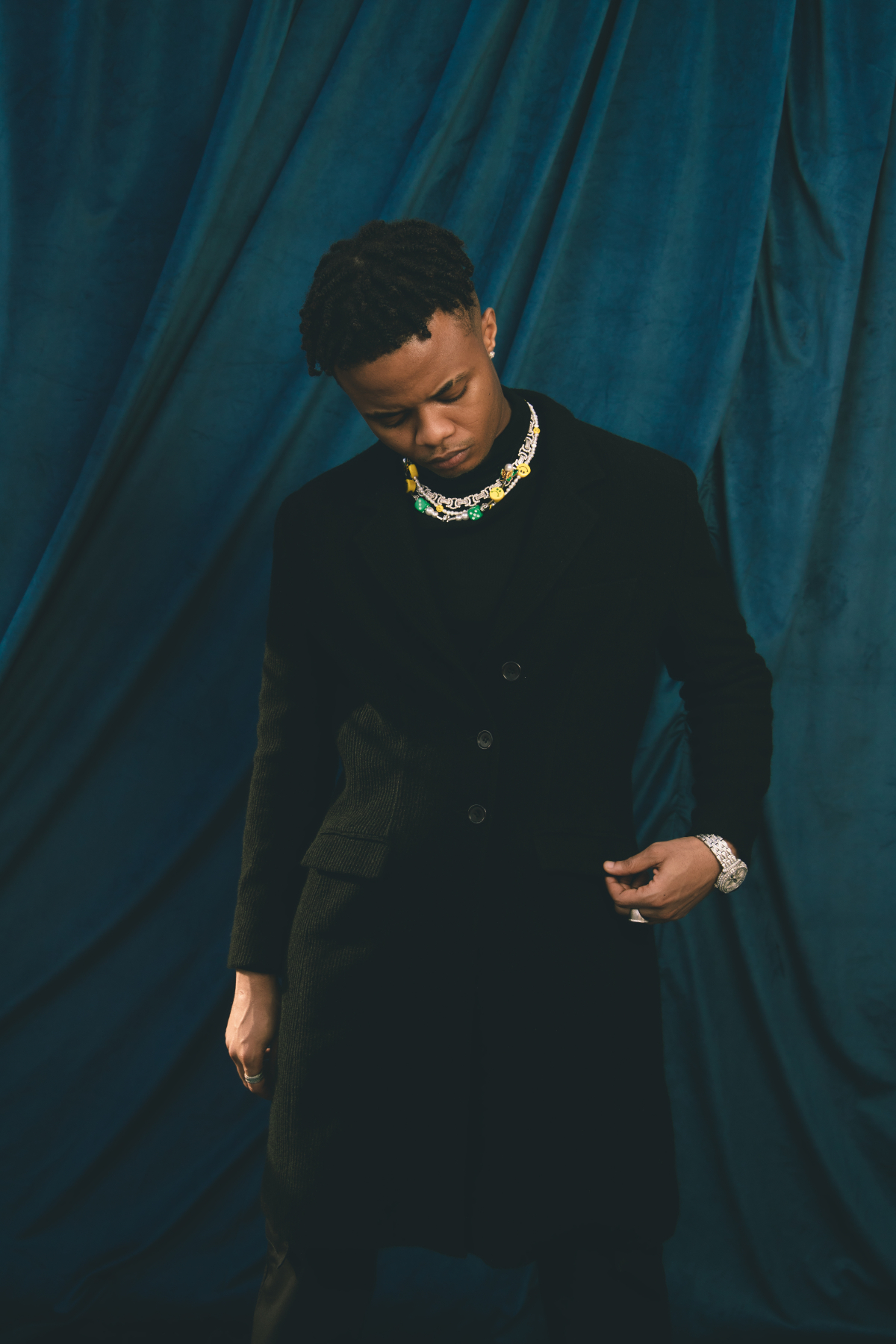 I feel like you're smiling which means yes! What do you say to the critics who ask why you have 3 features on a 4 track EP?
For me, it's music at the end of the day. Music is about collaboration. Even the fact that I drop music and my fans gravitate towards it, that is collaboration because they're taking out their time to listen to my music while I drop it. My first EP had no features. It was just me – six tracks, straight. After that time, I dropped a couple of songs back-to-back and it was just me, so I wanted to start doing some more features. I feel like that's the only way we can push up Africa, push the culture forward. I'm really happy about the space that we are in right now. Everybody's working together. The young generation is collaborating with the top guys. It's a really sweet space right now for me and Afrobeats.
We've spoken about the present. Let's go right back to the beginning. At what age did you fall in love with music?
I think I was eight or seven. My dad used to sell CDs back in the day. We had loads of songs in the house; different types of sounds like Reggae, Afrobeat, Pop, Hip hop, R&B. I was always around music! At around seven, I remember I was into Michael Jackson and I used to do all his dance moves.
You still got those moves?
I don't know how to do those moves anymore. I'm more of the Zanku type now.
Your very first EP dropped in 2019. Cray Cray was when the whole world found out about you. Two years later, are you proud of that project?
Yeah, for sure. I'm 100% proud of the project. I'm happy about what it did for me. It placed me in a sweet spot where you can't really place me in a particular box. It just showed my real talent and my real range. It showed the fact that I can touch on different genres of music. Even with the collabs as well, Tessellated from Jamaica, Kelvyn Boy from Ghana it included different types of culture.
When you walked out of your school hall, mid-way through your exam, did you think this is where you would be now?
For me, I knew I was going somewhere. By then, I had already met Don Jazzy and Baby Fresh and I'm sitting around these two great people, and they would want to work with me. I had a conviction from day one. When I walked out of the exam hall, it was scary. People looked at me like, "Who is this guy? Why would you walk out of the exam hall after you waited for hours? It's crazy". But I knew that it will be something great. I'm just really happy about where I'm at right now and we'll keep going up from here. I'm definitely going back to school to study Music Business though, school is really important.
What are three UK artists that you'd like to work with?
Stefflon Don definitely. I like Darkoo cos she's really young. I will definitely work with Stormzy and Skepta at the same time.
That was four! Can you name three artists that you'd like to work with from the States?
To be honest, I wanna work with Drake. Can I chip in some Spanish artists too? Bad Bunny would be sick! I feel like 24kGoldn too.
Let's get to know you a little better with this game. Are you ready to play 'This or That'? Okay! The first question is: dogs or cats?
Dogs
Netflix or YouTube?
YouTube. I like to watch different types of things, like, all kinds of things! I watch football highlights. I love football; I'm a big football fan… big football fan!
Who do you support?
Manchester United.
We were friends up until just now! I'm Man City.
Damn! Nosy neighbour.
Phone calls or texts?
Phone calls. For me to dial your number and search for your name on a phone and call you, that means I really wanna talk to you. You know, I might be texting you and I really don't want to talk to you so I'll be texting you like "hmmm". But if get your number and call you, there's intention. So for me, I prefer calls.
Yeah, I watch the phone ring. I'm not a phone person at all. If I pick up, I must really love you.
Wow.
Do you prefer Pap aka Ogi (Nigerian breakfast) or toast?
Pap aka Ogi [corrects my pronunciation] Saturday morning with Pap and Akara? Damn.
Cardio or Weights?
Cardio, please. I just want to be fit.
Facebook or Twitter?
Twitter.
Twitter or Instagram?
I'm starting to like Twitter now but Instagram!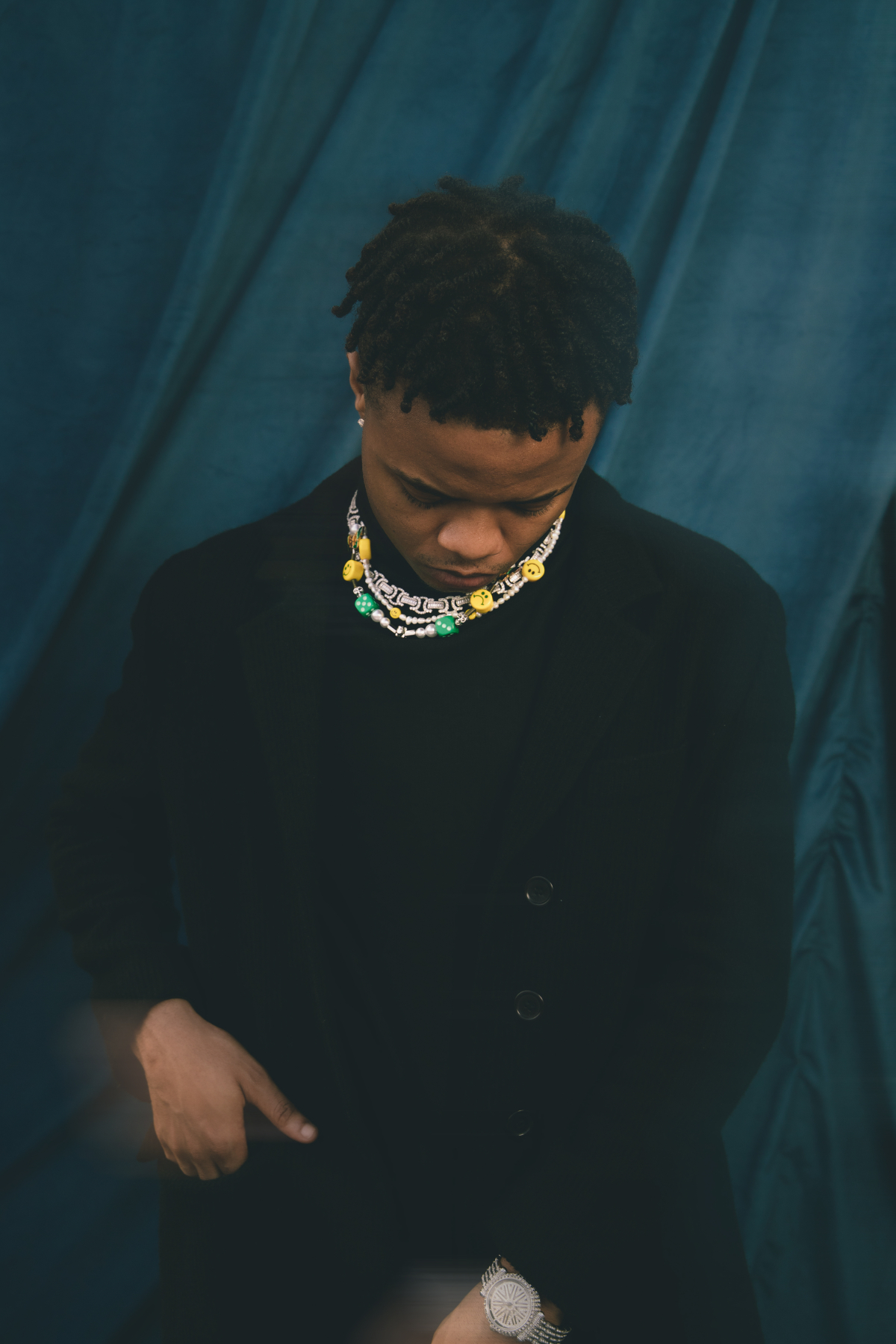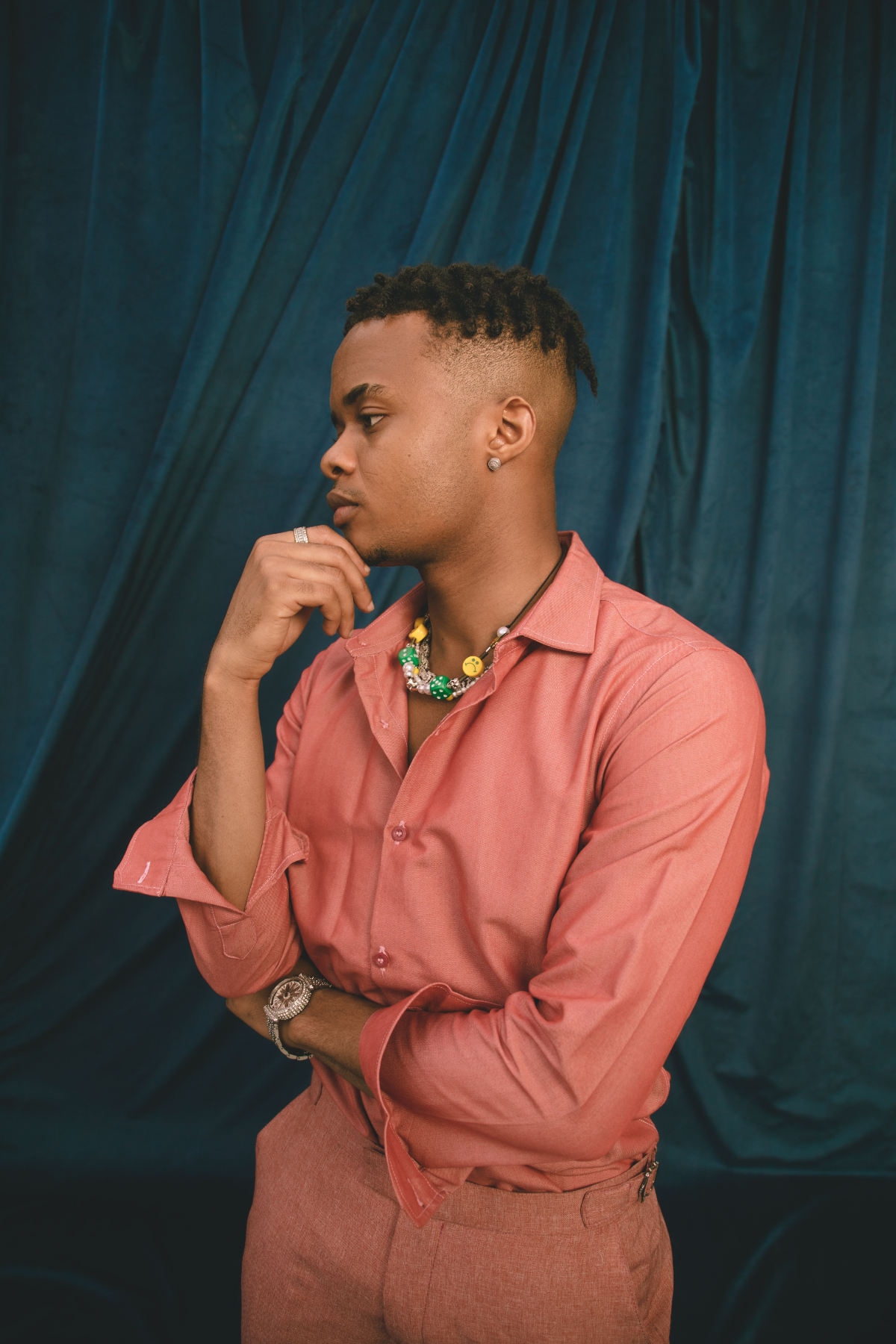 Mobile phone games or console games?
What? Console!
PlayStation or Xbox?
PlayStation for life!
While you're walking, do you prefer to listen to music or to listen to podcasts?
Oh, music!
Alright, last one, iOS or Android?
iOS for sure!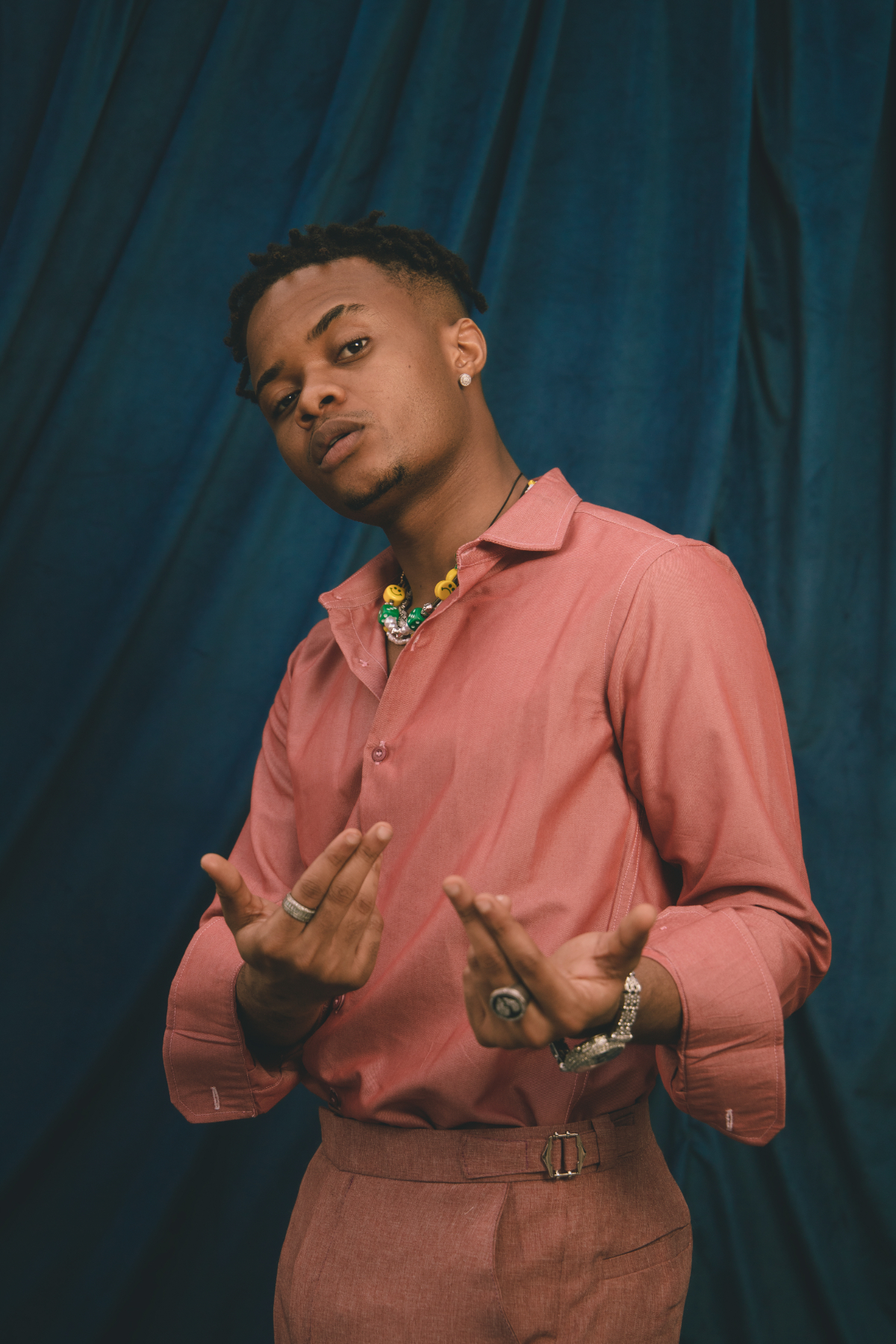 So Don Jazzy did his tell-all interview on Bounce. He said that he didn't feel like Nigeria had embraced you the way that he wanted them to, he thought that you should be much more popular than you are now. Do you agree? And if you do, what do you think is stopping the fans from connecting with you?
I agree. For example, today I tweeted about people saying stuff like, "After the Cray Cray EP you went on a on a break." But I'm like, "I have been dropping songs, y'all not paying attention as much as you're paying attention now". I feel like they are paying attention now more than they used to in 2020. So, when everyone is like "Where you been?" I'm like "I've been dropping music – where have YOU been? It's on you man."
Thank you so much for joining us. Where can we find you online?
Snapchat, Twitter, Instagram, all platforms: @crayonthis. Catch me live everywhere. I love you guys so much. Keep streaming Twelve AM. Make sure you don't sleep on it. Wah wah wah!