Would you skate in these?
French luxury house Lanvin has been channelling the 90s skate era, going full Tony Hawk with their latest footwear release. A time when brands such as Es, DC and Osiris were competing to create the craziest kicks possible, skate shoes were far more extravagant and futuristic than today's offering.
The oversized and colourful world of 90s skate shoes is reminiscent of the trend for ugly sneakers that has been in vogue for a while. This could be seen as the latest development of the trend which started in 2013 with the Raf Simons X Adidas Ozweego and catapulted into the mainstream by Balenciaga's track sneakers.
For this shoe, the big talking point is the laces. Coming in bold patterns and very oversized, the laces almost swallow the rest of the upper and steal the show. For the rest of the shoe, there are leather side panels with holes that expose the perforated material under, an off-white midsole and oversized padded tongue.
Check out the gallery to see how the shoes have been styled by everyone from musician Travis Scott and footballer Dele Alli. Also, you can purchase the shoe using the link below as well as the option for a similar colourway (as they are selling out fast!).
SHOP Lanvin Curb Skate Sneaker
SHOP Lanvin Curb Skate Sneaker Similar Colourway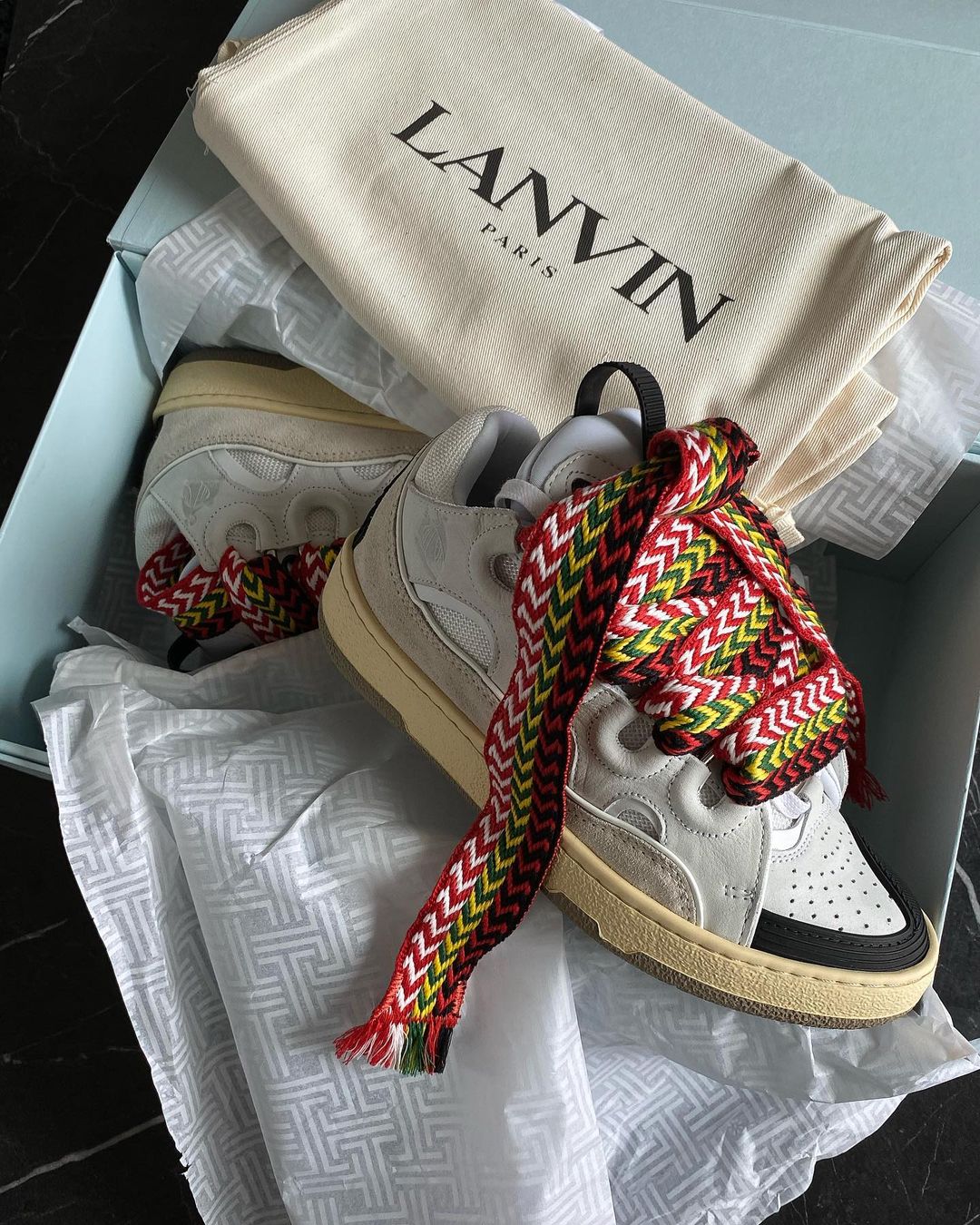 PHOTO CREDIT: @blvckd0pe // @dele // @afterthesun7 // chouchane.b // blvckd0pe // travisscott // @flyyvio