From mentoree to collaborator.
Having counted Romeo Hunte as his mentoree for over five years, Tommy Hilfiger has co-designed a capsule collection with the American designer.
Meshing the two designer's aesthetics, the collection utilises Hunte's signature deconstruction in order to remix Tommy Hilfiger's iconic archives. Hunte's use of irony and playfulness is distinctly visible in a classic trench coat which features a sleeveless design, blue bottom section and "It's just a trench" printed across the storm shield.
Having launched in 2014, the Brooklyn raised designer launched his eponymous brand after turning down two full athletic scholarships in track and field. Since then, he has built his label pushing the boundaries of American fashion and described as a "disruptor" while appearing on celebrities such as Beyonce, Dwyane Wade and Zendaya.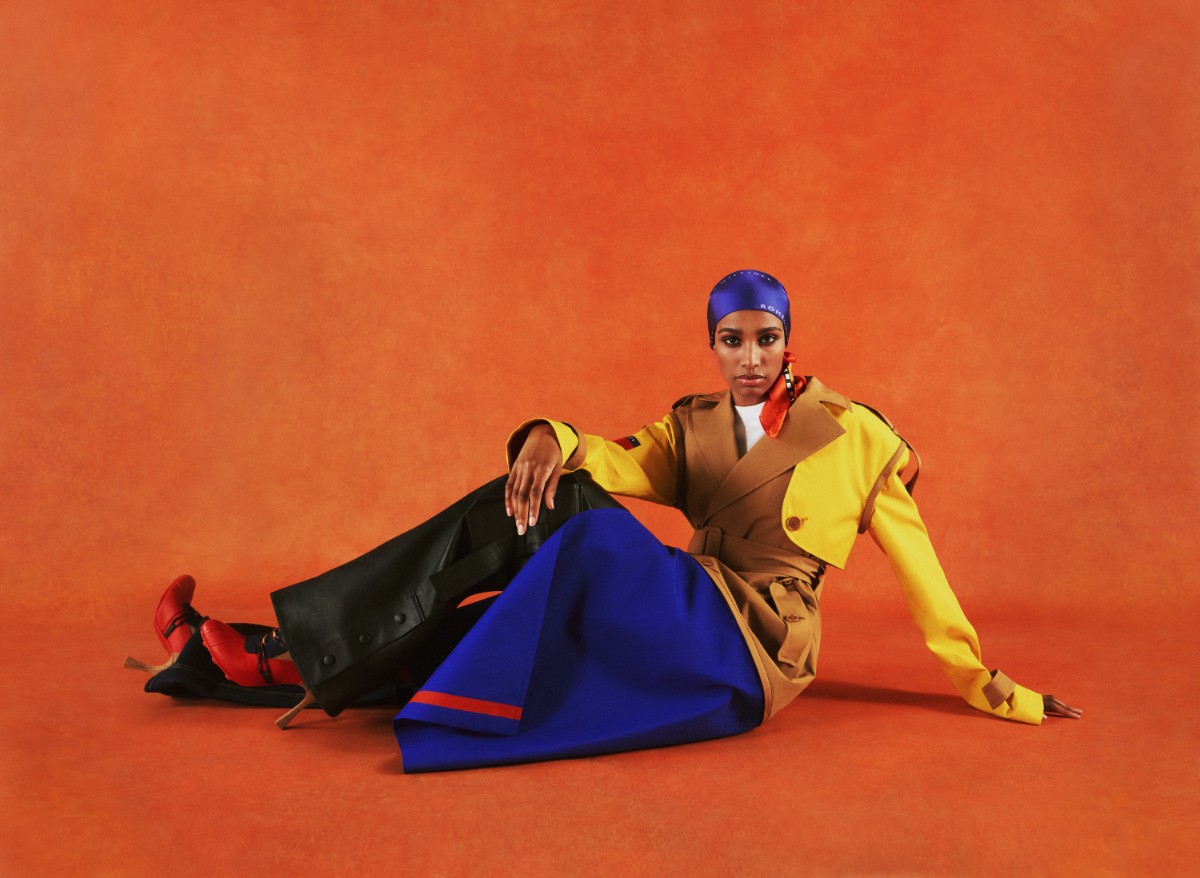 This collection acts as an extension of Tommy Hilfiger's People's Place Program, a three-pillared platform that seeks to extend the representation of BIPOC communities within the fashion industry. In a statement, Tommy says that, "Together we've really focused on passing the mic to the next generation of BIPOC creatives and thought leaders to increase representation and amplify their talent globally."
Beyond working with Hunte, a black designer, to co-design this collection, there has been a focus on diversity behind the scenes in the creation of this collection, with the campaign including models and crew members from a range of backgrounds.
We caught up with Romeo Hunte to discuss his influences, being a mentoree and his shared New York connection with Tommy. See the full interview along with the editorial for the TommyXRomeo collection below, available to shop now from tommy.com, romeohunte.com and select retailers.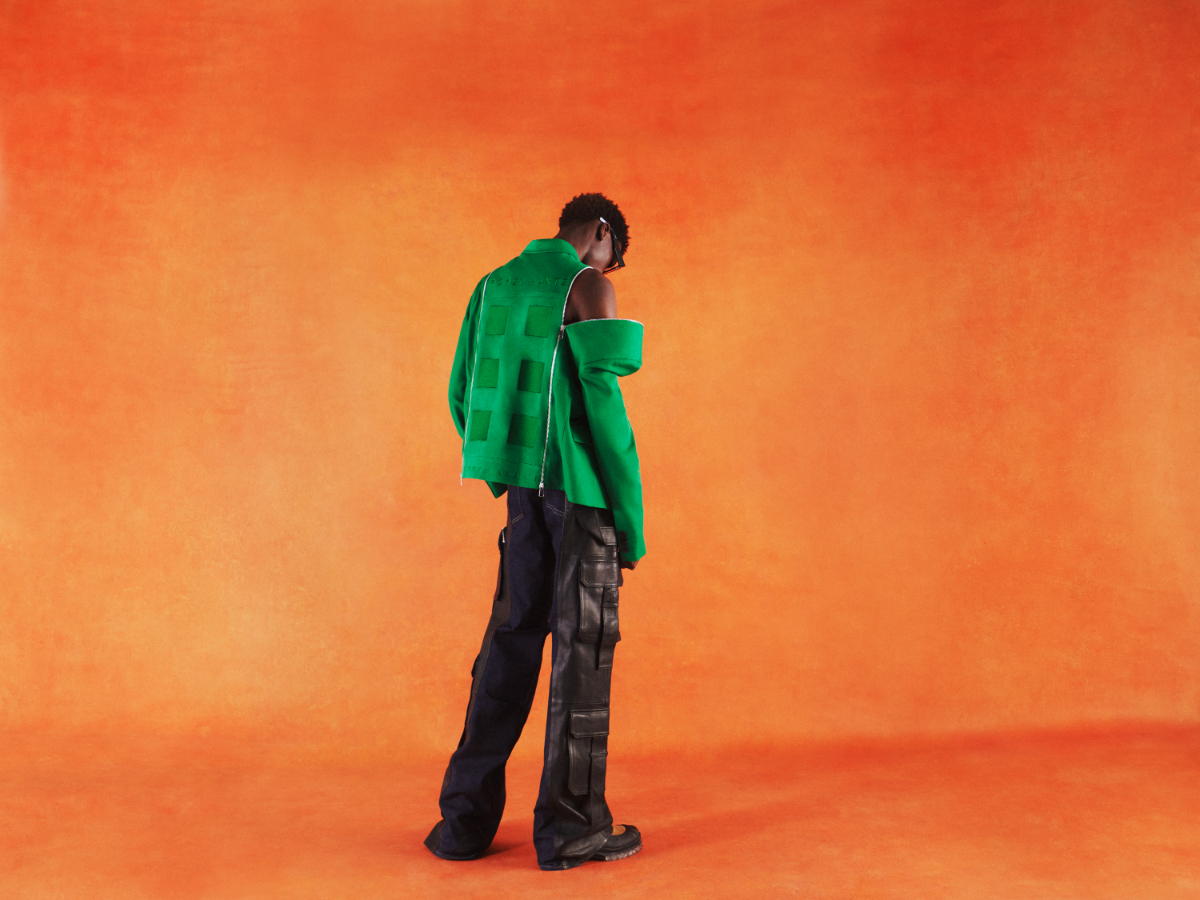 How would you describe your relationship with Tommy Hilfiger and the team?
Tommy has been a great mentor and friend to me over the last five years. He is very generous with his knowledge and advice about the industry, and he inspires me every day. We work well together as we have a lot in common creatively, including our love of detail and how we draw inspiration from pop culture.
The wider team has also been so supportive in helping me realize my creative vision. We've all kept each other motivated and inspired to create over the past months, despite the challenges of the pandemic. I'm really excited about what we've achieved.
What's the most important piece of advice that Tommy has given you?
One piece of Tommy's advice that has really stuck is, "be memorable". Essentially, it's all about identity and the logo, dreaming big and staying persistent. He has helped me to think about these big strategic decisions – both creatively and from a business perspective. I'm focusing now on taking all the advice that Tommy has given me over the years to help push my brand to the next level.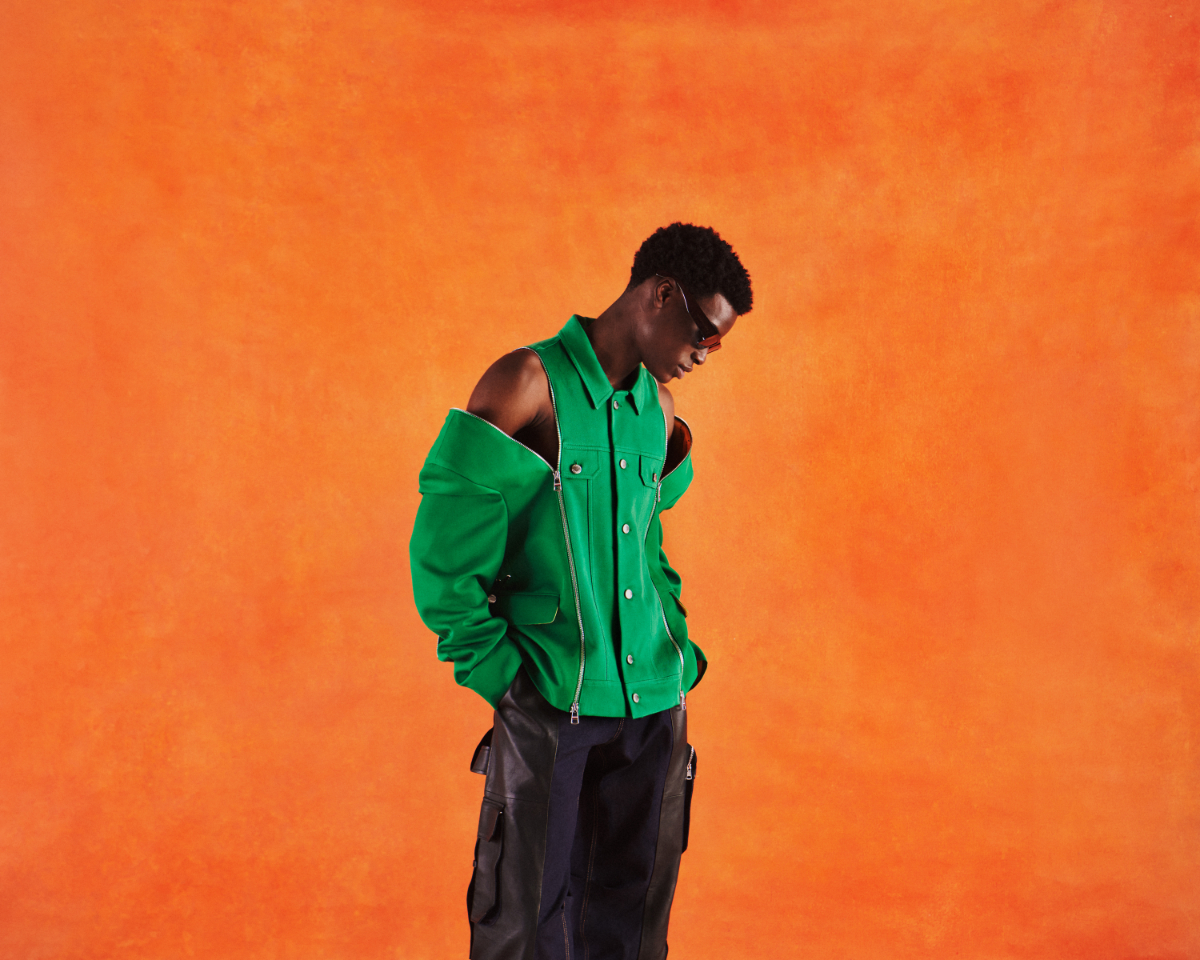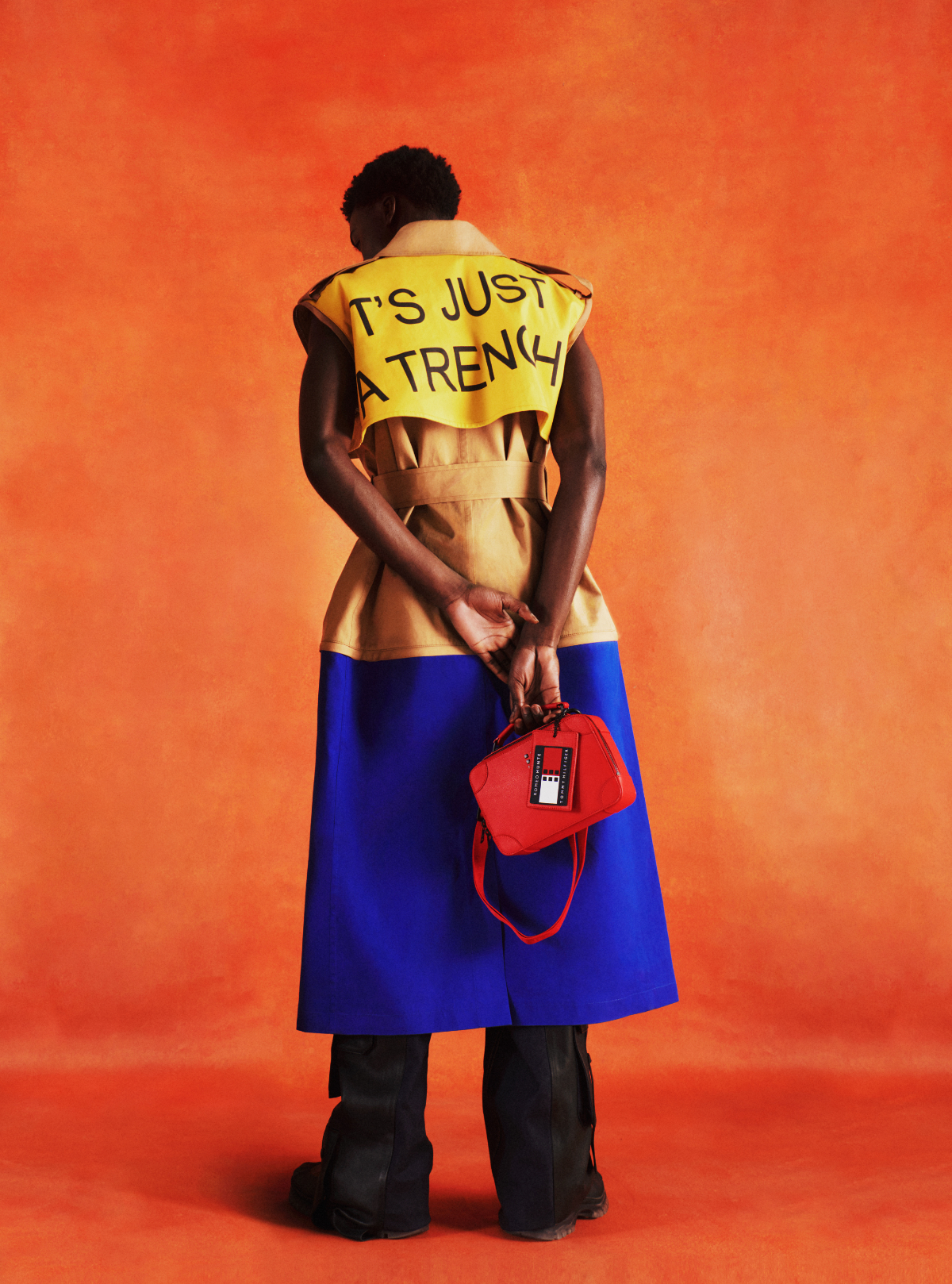 Growing up in New York, do you have any memories of Tommy Hilfiger from when you were younger?
As a child growing up in Brooklyn, my mother dressed me in a very preppy way. When I started school, I was introduced to the world of streetwear and since then I've constantly married these two vibes both through my designs and my personal style. TOMMY HILFIGER was already a big influence back then for the same reasons – I loved the way the brand took classic prep but weaved in streetwear influences. I've brought a bit of personal history to the collection, as the puffer vest was inspired by the first TOMMY HILFIGER item I ever owned!
How does the New York spirit translate into this collection?
New York City has played a big part in both of our journeys, so of course, it is a big inspiration for both Tommy and myself. Our collection is all about bringing together our two creative worlds – Tommy's Manhattan prep and my Brooklyn street style. We've woven these influences into the collection through some of the detailing. For example, for the preppy button-down shirt, we took Tommy's heritage Ithaca stripe and reimagined it in the colours of the New York City subway.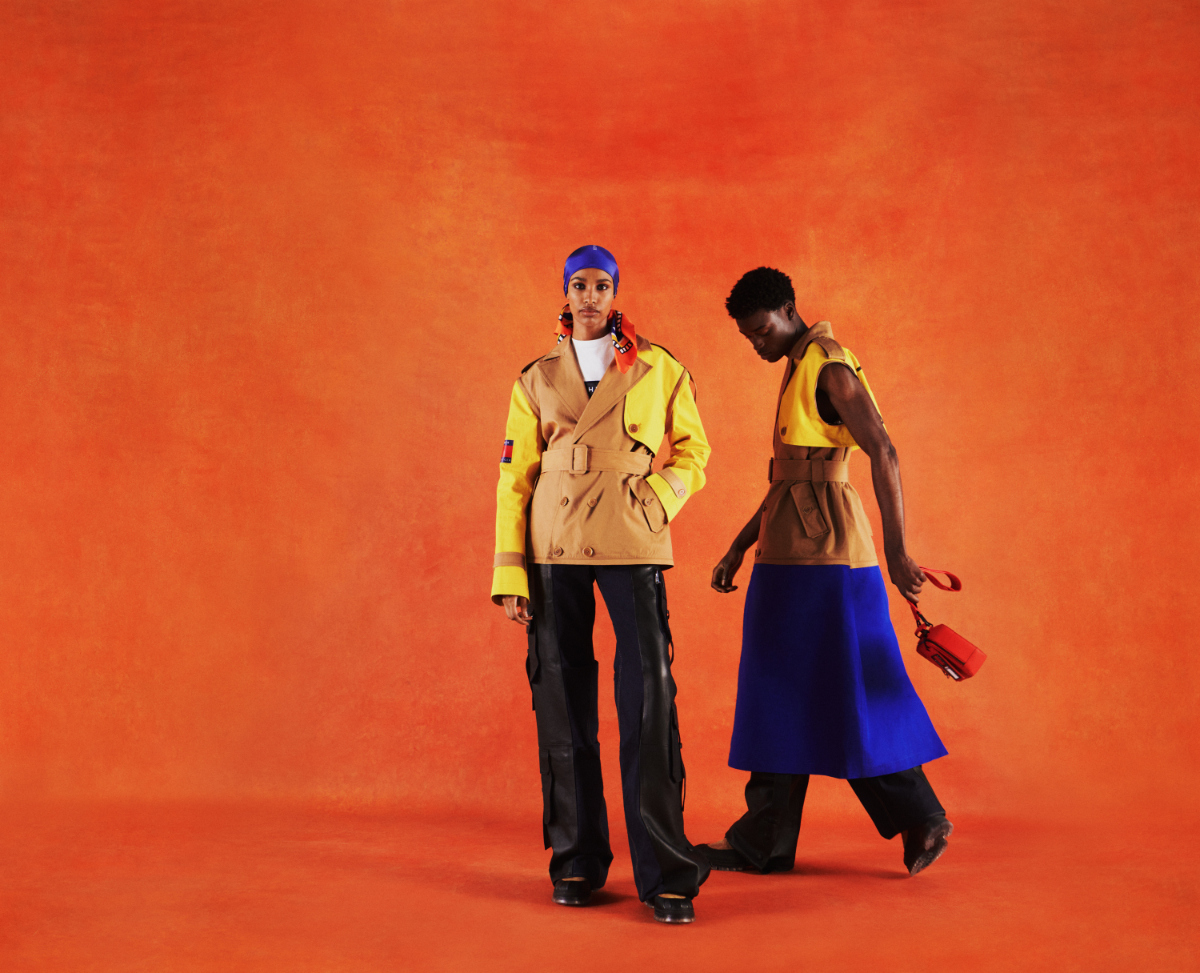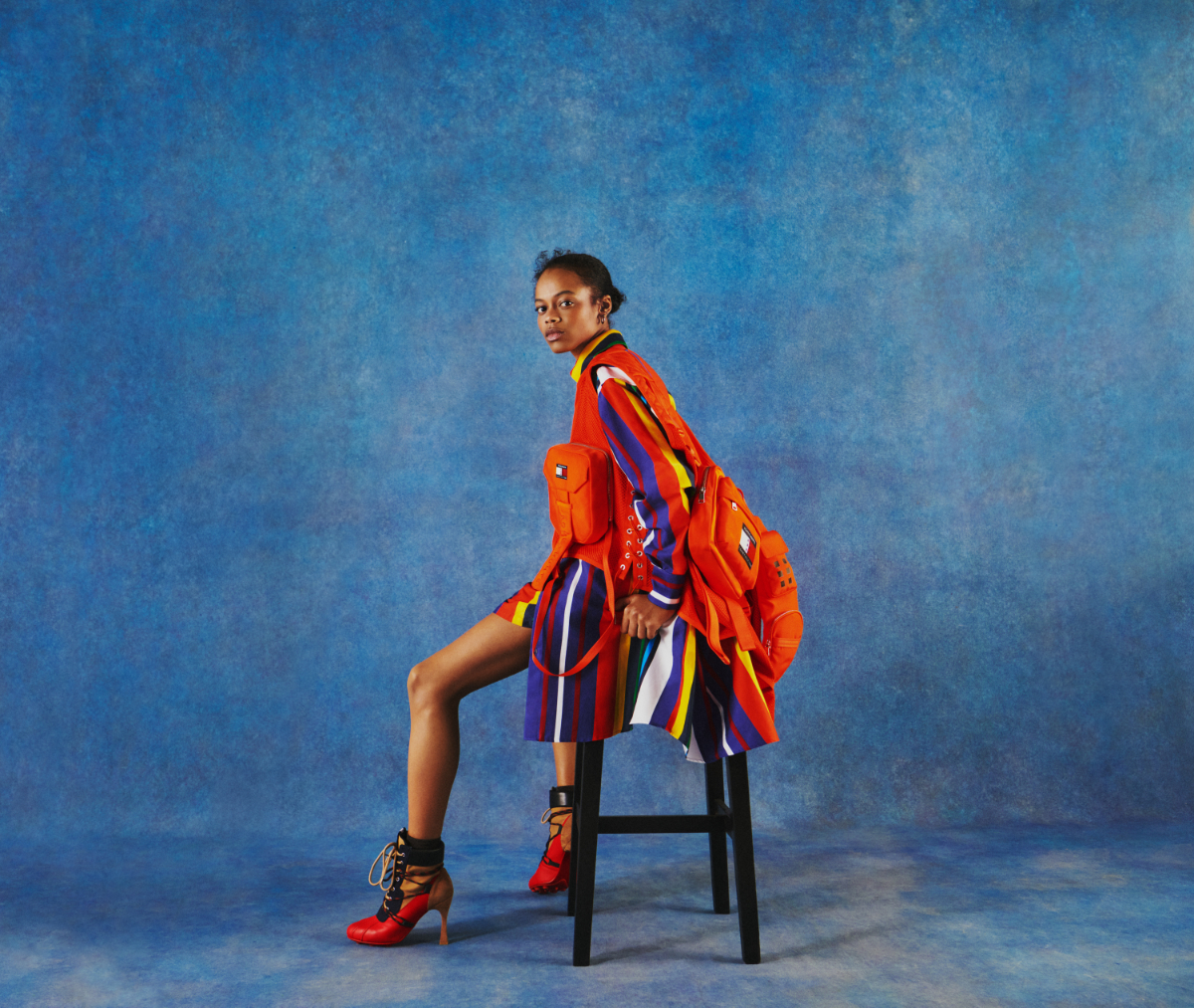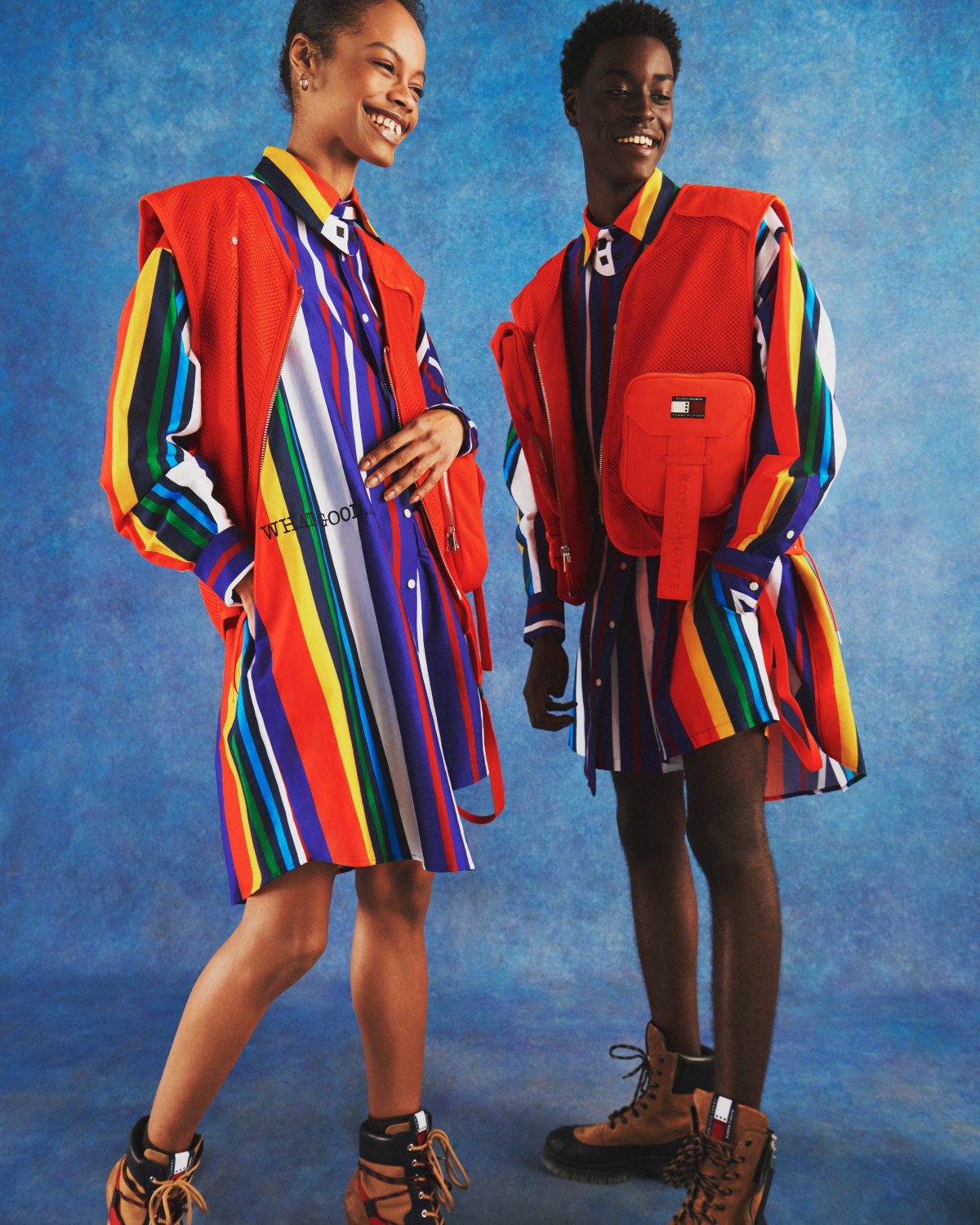 How did you find visiting the Tommy archive when creating this collection? What stood out to you from the archives?
It was so exciting to have full access to the TOMMY HILFIGER archives and explore the incredible design legacy of the last 35 years. I'm particularly interested in Tommy's use of detail and of course, the designs of the early '90s when I was in high school. Reinvention is part of my design DNA, so it's been an exciting challenge to be able to take iconic archive pieces and reinterpret them in a way that's both familiar but totally new. The trench is a great example: we honored the heritage of the TOMMY HILFIGER archive while adding the Romeo Hunte street aesthetic.
What is the meaning behind the six boxes in the campaign?
The six boxes represent the six core pillars of my brand DNA: genderless, sustainability, mixer (mixing media and silhouettes), transformative, stamp (print and details) and heritage. Every collection I design is built on these foundations. Tommy and I share the same principles, so these pillars were a meaningful shared starting point for us in designing this capsule. Throughout the collection we've brought the iconic TOMMY HILFIGER flag together with my graphic six-block logo through embroidered, rubberized and printed detailing.
The collection experiments with utility in the form of detachable elements, hiking-inspired footwear and large 3-D pockets. What led you to focus on these practical elements? 
At its core, our capsule is about celebrating the creative intersection between our two design aesthetics – Tommy's established design legacy and my signature deconstruction techniques. That creative clash is represented throughout our collection in different ways: designs are edgy yet sophisticated, preppy yet street, classic yet rebellious. In the same way, we wanted high fashion to meet high function in this collection, so we played with proportions, cuts and details to bring utilitarian practicality and versatility to iconic pieces. 
How has your work in spotlighting BIPOC creatives continued into this collection and why is it so important? 
As a Black designer, I've personally experienced that your work can be often overlooked, or your voice unheard in what is already a tough industry. I am committed to using my position to break barriers and create spaces for the next generation of Black creatives. Brands have an incredible platform, opportunity and responsibility to lead by example to amplify voices and actively embrace everyone in the industry. That's what Tommy Hilfiger's People's Place Program is doing for the BIPOC community. By giving underrepresented creatives and designers access to the Tommy Hilfiger platform, it is possible to reimagine the fashion industry and give everyone a seat at the table. It was important to both Tommy and myself that representation and inclusivity extended beyond our cast and that the campaign was also made by BIPOC creatives.