The history of slot machines dates back to the late 19th century, with many considering the inventor and mechanic Charles Fey the inventor of the first slot machine. From there, slot machines evolved gradually, but it wasn't until around the mid-1990s until the world saw the first online casinos. Initially, these casinos offered just traditional games such as blackjack and roulette, but they soon added online slots to the mix. Below is a look into the popularity of slots over casino games, plus some of the most popular themed online slots out there.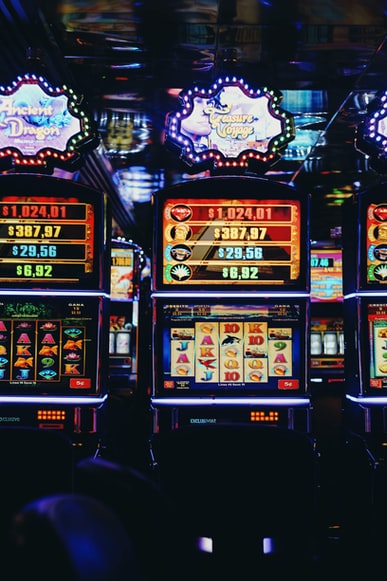 PHOTO CREDIT: Unsplash/ Benoit Dare/ Nathana Rebouças

Why are slots so popular?
If you set up an account at an online casino, you might wish to take part in one or more of the various casino games available to you. There are plenty of variations if you fancy a twist on roulette, poker and other classics. You may, however, find yourself more drawn to the online slots instead. Lots of people do, but why?
Playing slots is more straightforward
Admittedly, roulette is reasonably easy to play, but table games such as Texas Hold'em and blackjack require a lot more strategy. Texas Hold'em is also fast-moving and some games may be high stakes, placing even more pressure on the players than they're already under at the table.
This is a big contrast to playing online slots, which you might prefer if you're feeling less confident about sitting down at a poker table. You don't have to develop complex strategies to win. You can just sit back, spin the reels and enjoy the game.
Absence of opponents
When you're playing casino games, you're up either against the dealer or the other players and there's a certain amount of pressure. Some players like to detect players' weaknesses and start 'bullying' them at the table with aggressive play that forces opponents into moves or plays they don't wish to make.
When you're playing online slots, you're not competing against anyone. It's all about enjoying the game and trying to hit the jackpot.
Affordability
Online slots are a lot more affordable than playing poker. In some games, you have to spend a lot of money to even sit down at the table, especially if you're playing in a tournament. Then there's the contributions you make to the pot in the rounds.
This isn't a worry with online slots. You control how much you spend on games and you also don't have to perform the somewhat complex bankroll calculations necessary in poker. If you want to place a high stake on games, you can. If you don't, you can play for just a few pence. Not only this, but you can also make the most of the online casino's offers and promotions to secure a bonus and play for free.
Popular themed slots
Online casinos provide lots of variety when it comes to slots by offering lots of different themes. Below is a selection of some of the most popular themed online slots out there, starting with Cleopatra.
Cleopatra
Cleopatra is an online adaptation of the popular land-based, Ancient Egyptian-themed slot from IGT. The game features 20 paylines and a bonus of 15 free spins. If you're looking to ease your way into playing slots, this is a good one to try because there's little risk, but the larger payouts are fewer and far between although not impossible. You'll also be pleased to hear there are two more Cleopatra slots if you like playing this one: Cleopatra II and Cleopatra Mega Jackpot.
Rocky
The world's most famous fictional boxer has inspired a Rocky-themed slot. This cross between a sports slot and a movie-themed one is highly popular and blasts players with a good old dose of Hollywood nostalgia and the theme of the all-American hero. During play on this five-reel-er with 25 paylines, you'll fight against Apollo Creed, Clubber Lang and Ivan Drago or other opponents in your quest to become the heavyweight champion of the world, trying to win free spins and other bonuses along the way.
Guns 'N' Roses
A glimpse on social media might suggest that Guns 'N' Roses, once proclaimed the most dangerous band in the world, are experience something of a revival in major popularity. This rock-themed slot, however, has always been a hit.
It's a five reel-er with 20 paylines and boasts the Encore free spins bonus, the Crowd Pleaser bonus in which you can choose a reward and the Appetite for Destruction wild that can replace any symbol on the reels to create the chance of more winning lines.
Game of Thrones
The TV show "Game of Thrones", based on the series of novels by George R.R. Martin, has been a huge hit. So has the slot and you don't have to be a fan to play it. The five reel-er offers 15 paylines and 243 all-way wins. The main feature is the free spins bonus in which you choose your house and one of four free spins features to work towards the 1500x jackpot. Between the free spins, multipliers and more, that goal certainly isn't impossible.
Online slots offer various advantages other casino games don't. The variety of themes can also make them more appealing to players who don't feel comfortable playing table games, allowing them to enjoy their visit to an online casino just as much as the fans of the classic casino games.