Ready for the transitional seasons.
Summer is officially over. After Wednesday 22 September we officially transitioned into Autumn and the days are bound to get shorter and colder. However, that does not been that it is all doom and gloom as you now have the opportunity to wrap up warm in a cosy item of knitwear.
Although it is something so staple in any wardrobe that it can not be considered a trend, we have seen an increasing number of cardigans and fluffy jumpers in menswear recently. Most notably, labels such as Marni, Lanvin and Loewe have increased their focus on knitwear and their experiments with textures and colours have made their selection of jumpers and cardigans into signature items.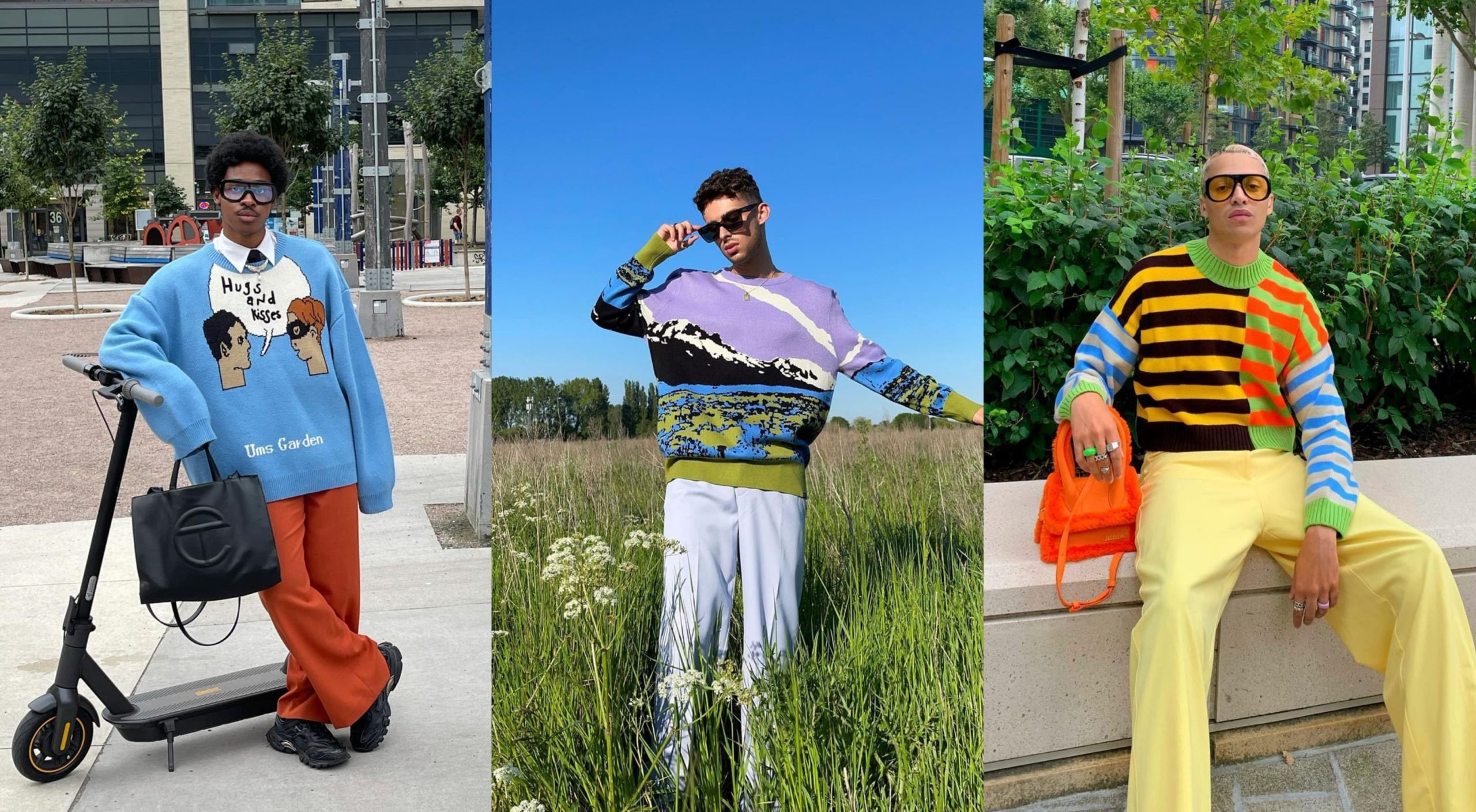 Ensuring that you are not left scratching your head on what to wear as the colder months creep upon us, we have selected the strongest outfits that use knitwear to create a statement. Whether it be the playful, streetwear-oriented graphics that can be found on the front of Baroque Galleria's jumpers or Marni's colourful mohair creations, there is a look to suit almost every style.
See the gallery below along with some shopping suggestions for suggestions on making knitwear the focal point in your outfits.
Styling Suggestions:
More ways to style knitwear: