Talks music, family and future.
"For me, my happy place is to be on stage. I have a good time wherever you put me. Put me on a plane and I'll shut it down. I'm trying to have a good time."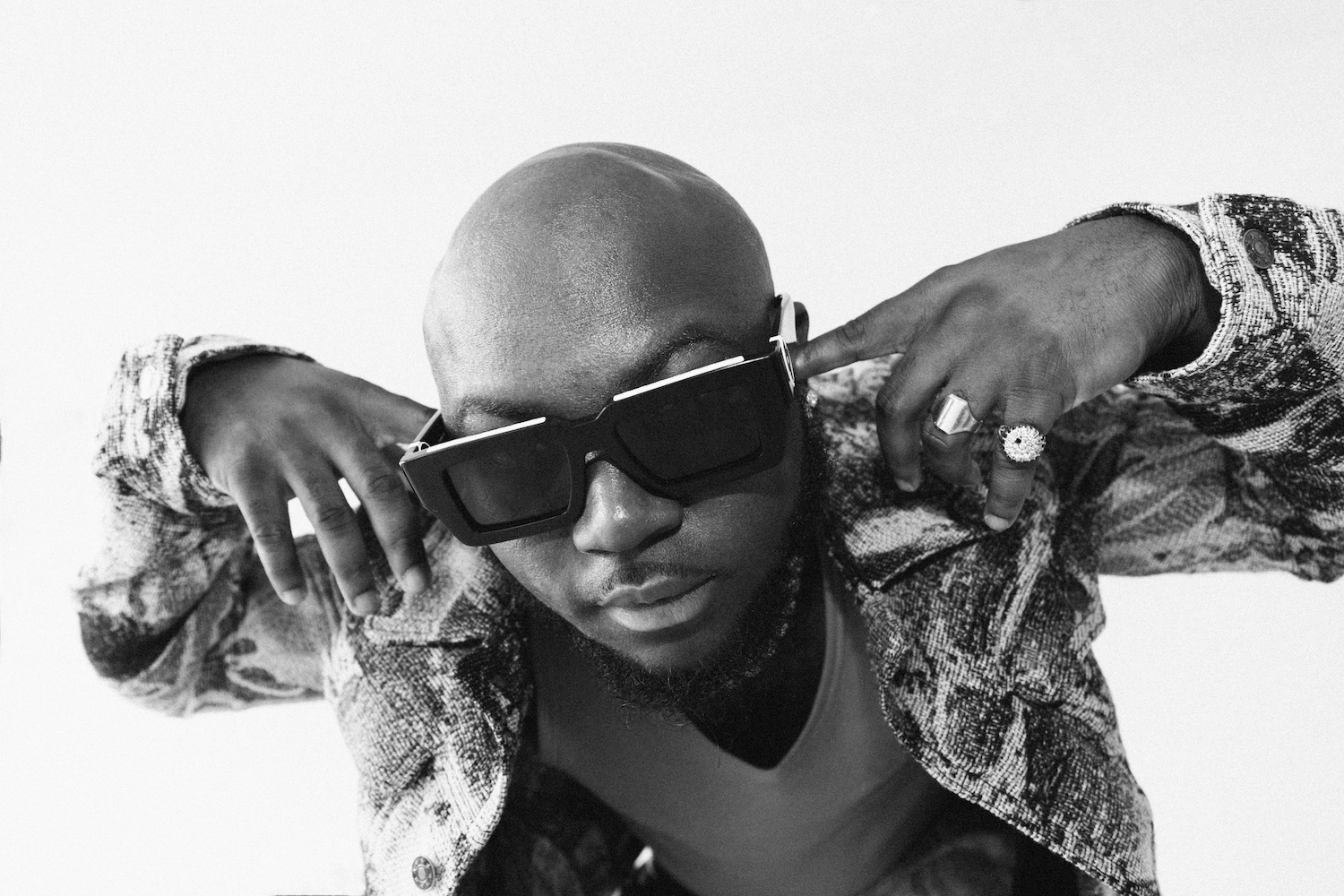 Artists Own Sunglasses, Timberlands, Jevon London Vest, Abigail Ajobi Set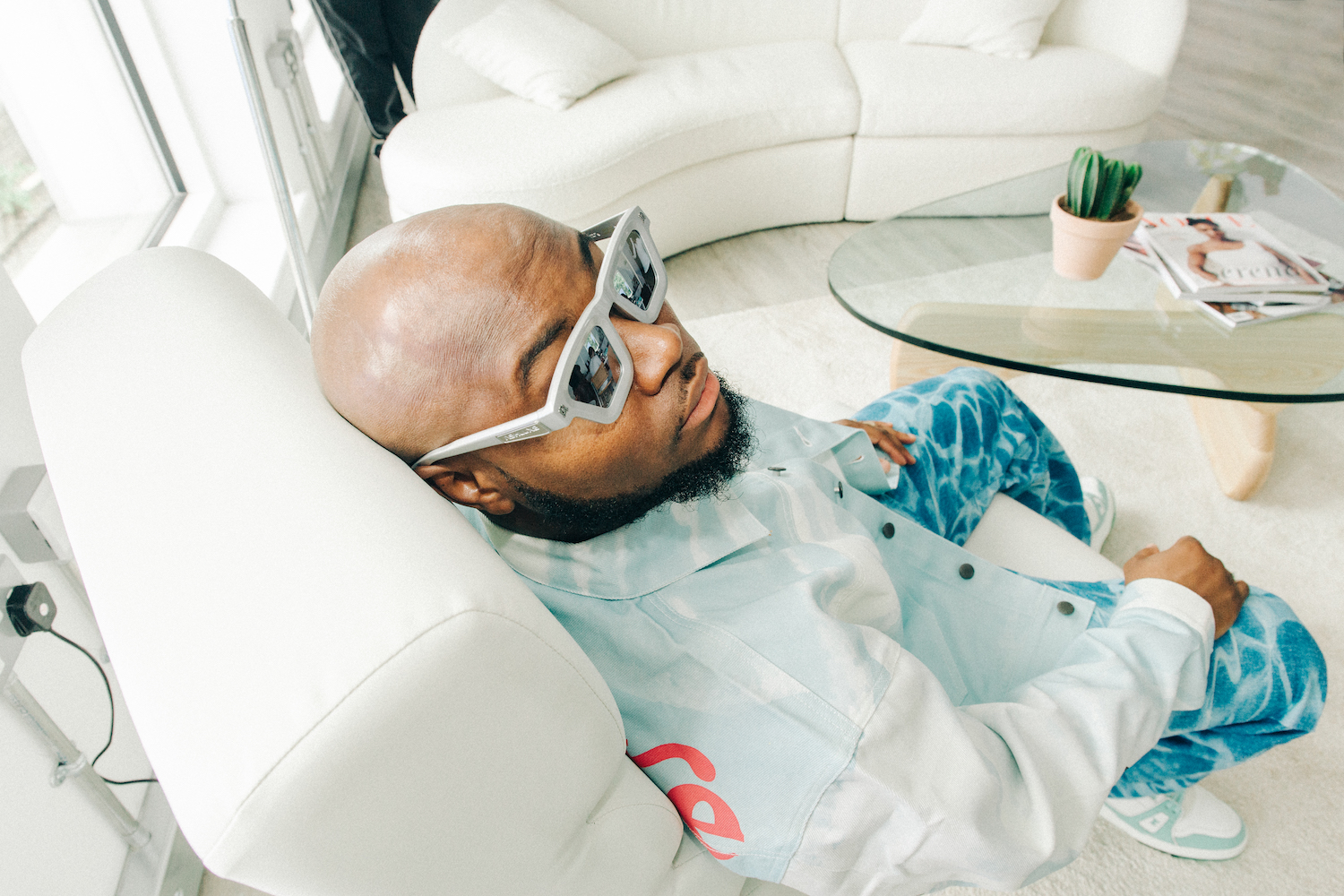 Ashluxe Sunglasses, Ashluxe Jacket, Jaded LDN Pants
Hi King Promise! Welcome to Pause Magazine. How are you?
I'm good. Thank you How you doing?
I am really well. Congratulations on the brand new single with Headie One, 'Ring My Line'.
Thank you. Thank you. Appreciate it.
I hear it's a teaser for your next project. What can you tell us about it?
I've been working on my sophomore album for a minute. If anything, this track is a taste of what's about to come. I'm more of like an album person. I mean, I do the singles as well but when my albums come out, it's like a thing. My last album, 'As Promised', is the most in the highest streamed Ghanaian album of all time with 100 million streams plus! So everyone is just waiting for this next one. This next one, I believe, is the best work I've done yet. Everything I'm saying in this music I can properly relate to. Whatever I say in it, I did it, so it feels more personal, and I gave it my best shot. I really love it. I can't wait to share it with you guys.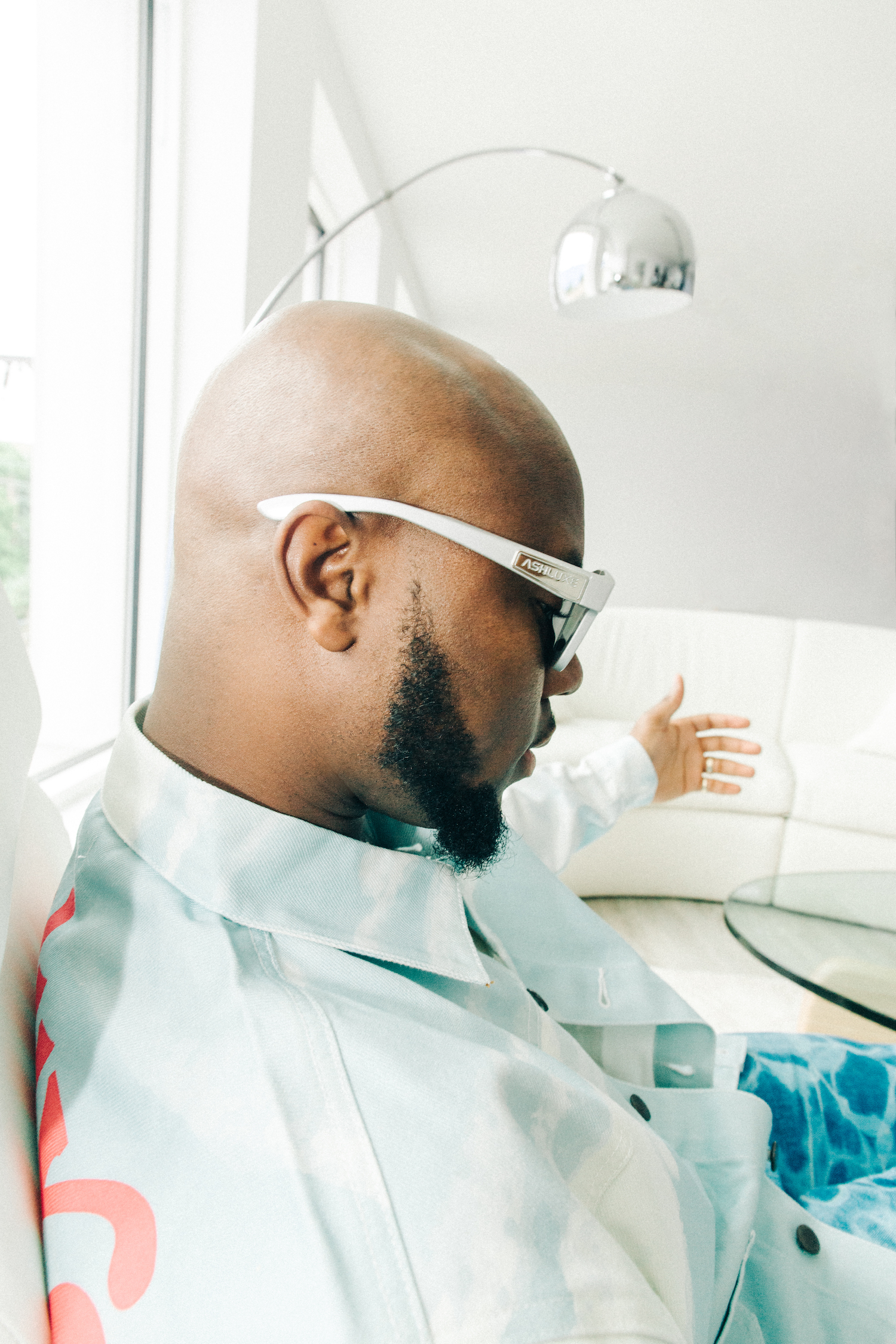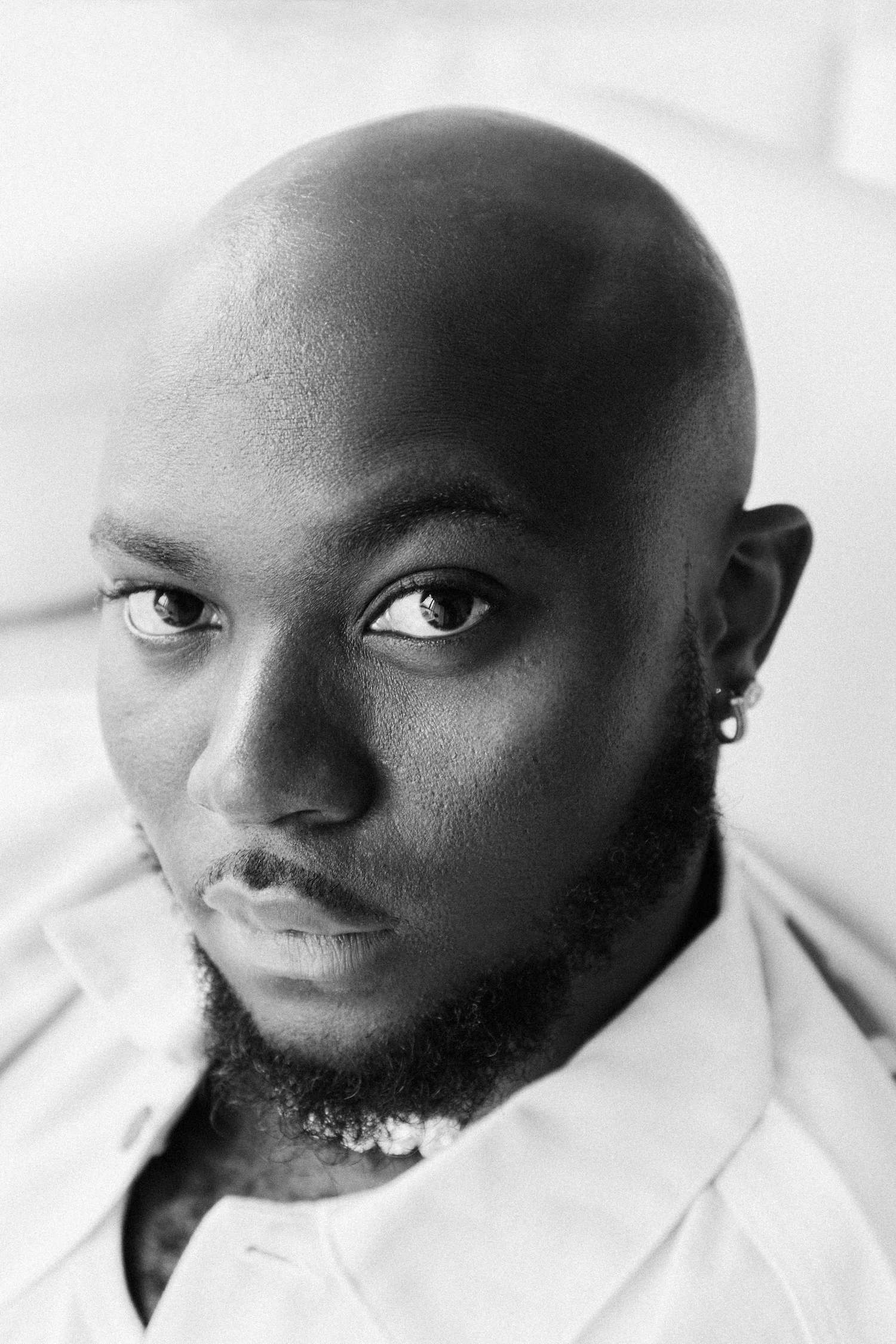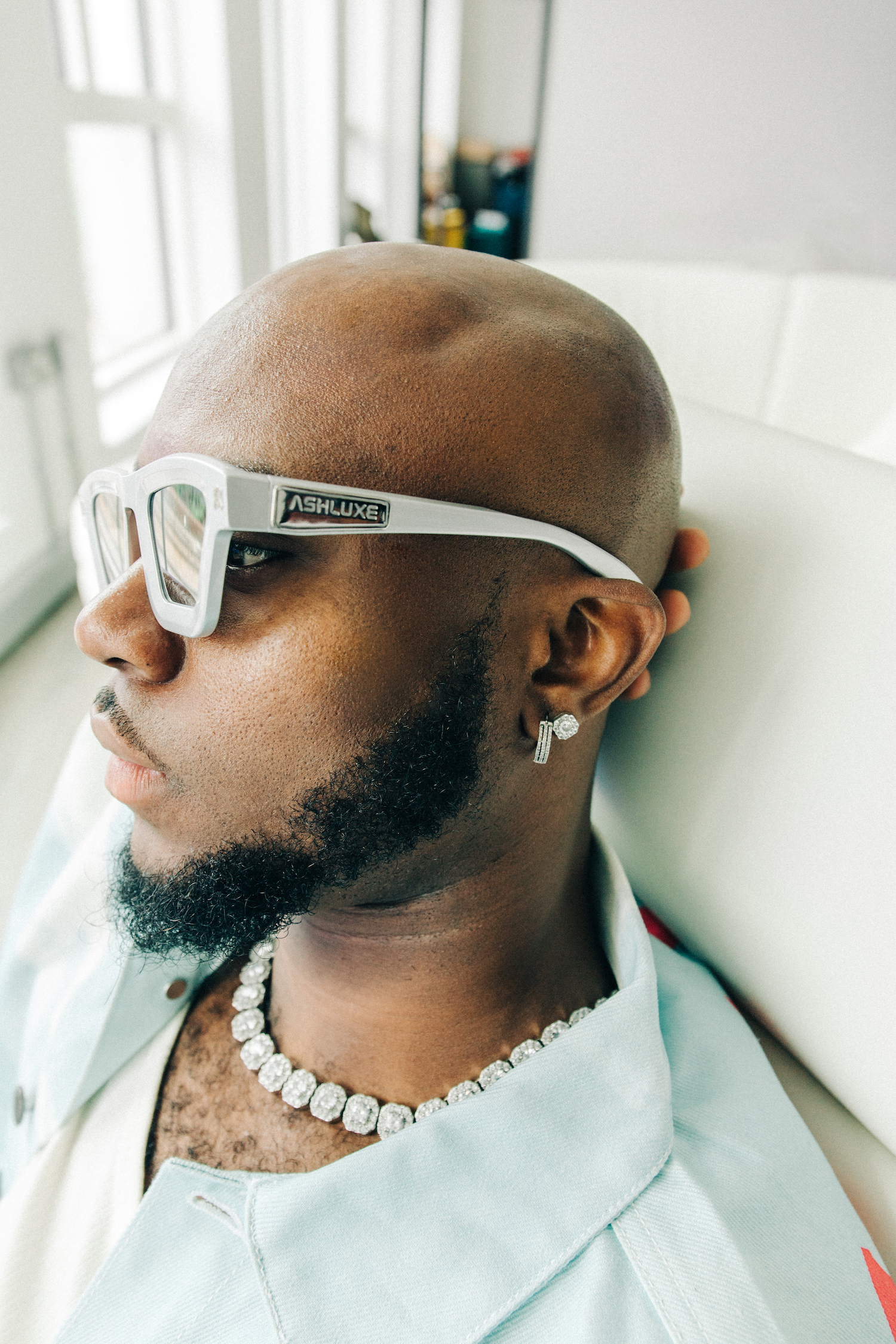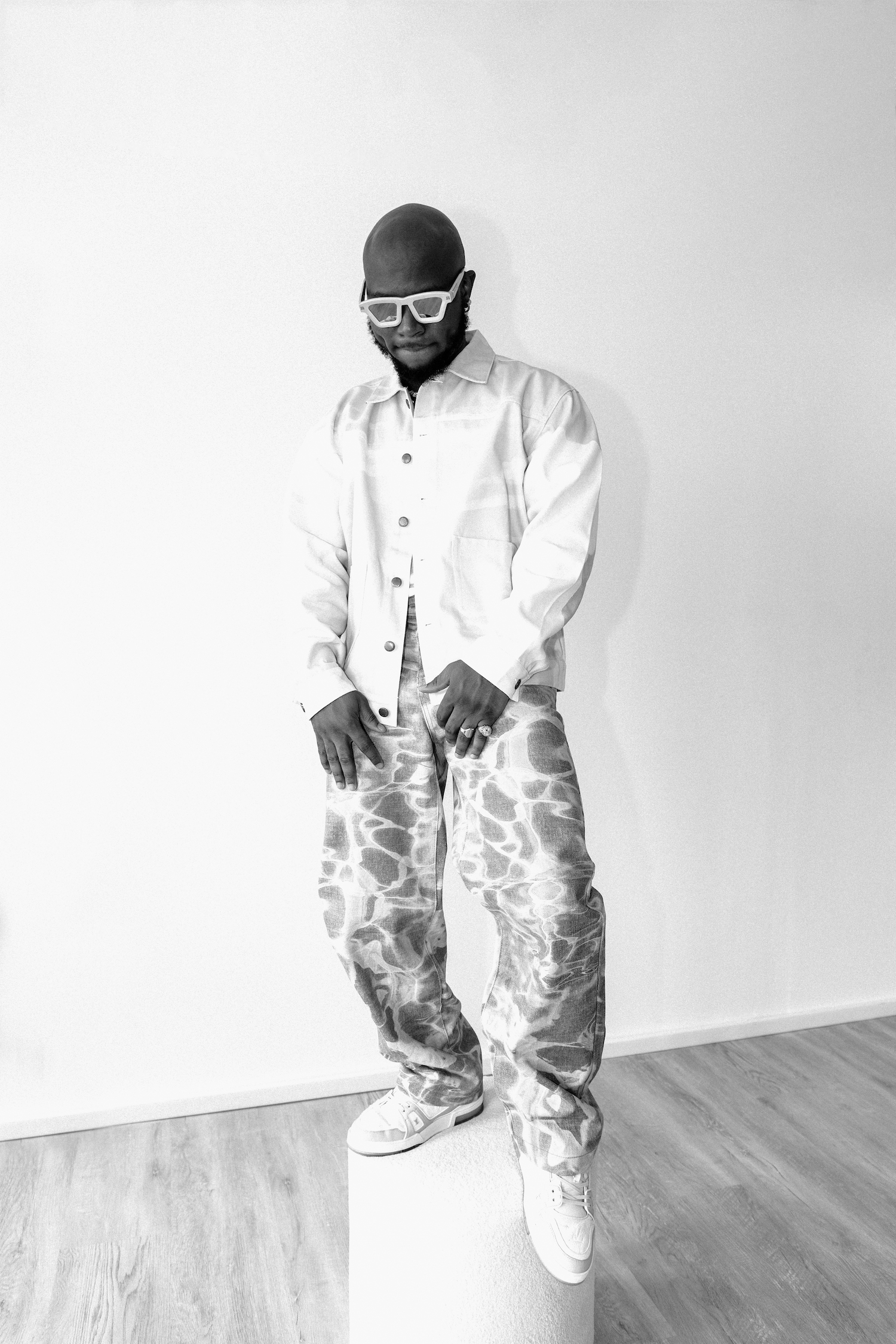 We can't wait to hear it. What's the biggest difference between your last album and the music you're making now?
You see the growth! Who I was two years ago isn't who I am now. You know what I mean? The progress, the growth, the music…I'm just enjoying myself, like I always do. My music, I believe, has to be able to connect with people and that's what I look to do. It's the realest music I have written. I made most of this project during COVID. I was home and recording every day. As much as it stopped a lot of other things, it gave me the space to relax and reflect on things I probably wouldn't have had the time to reflect on. It's very diverse. When I'm speaking about money, I really mean it because I see money now – not like before. When I'm talking about love or family or anything, it's all real. This new album is very, very special to me, and trust me is about to be crazy.
You just touched on family, I know that your dad shaped your taste in music. You grew up on reggae and R&B that he would play. What does it mean to your folks for you to be one of the biggest acts in Ghana right now?
It's a blessing! My dad, he's a superstar now. That one! He's chopping life in Accra. It's a blessing to be in a position where I can bring joy into the lives of everybody, including my family. To be able to do this and make them proud and to take care of them… To represent everybody as an ambassador for my country, through my music, is something that they let me know, how proud of me they are. Stuff like that just keeps me going because it means you're doing something great.
I love that daddy's famous. Mummy is too. We've seen her on your Instagram spitting all your lyrics.
She's the cool one man. She's cooler to me.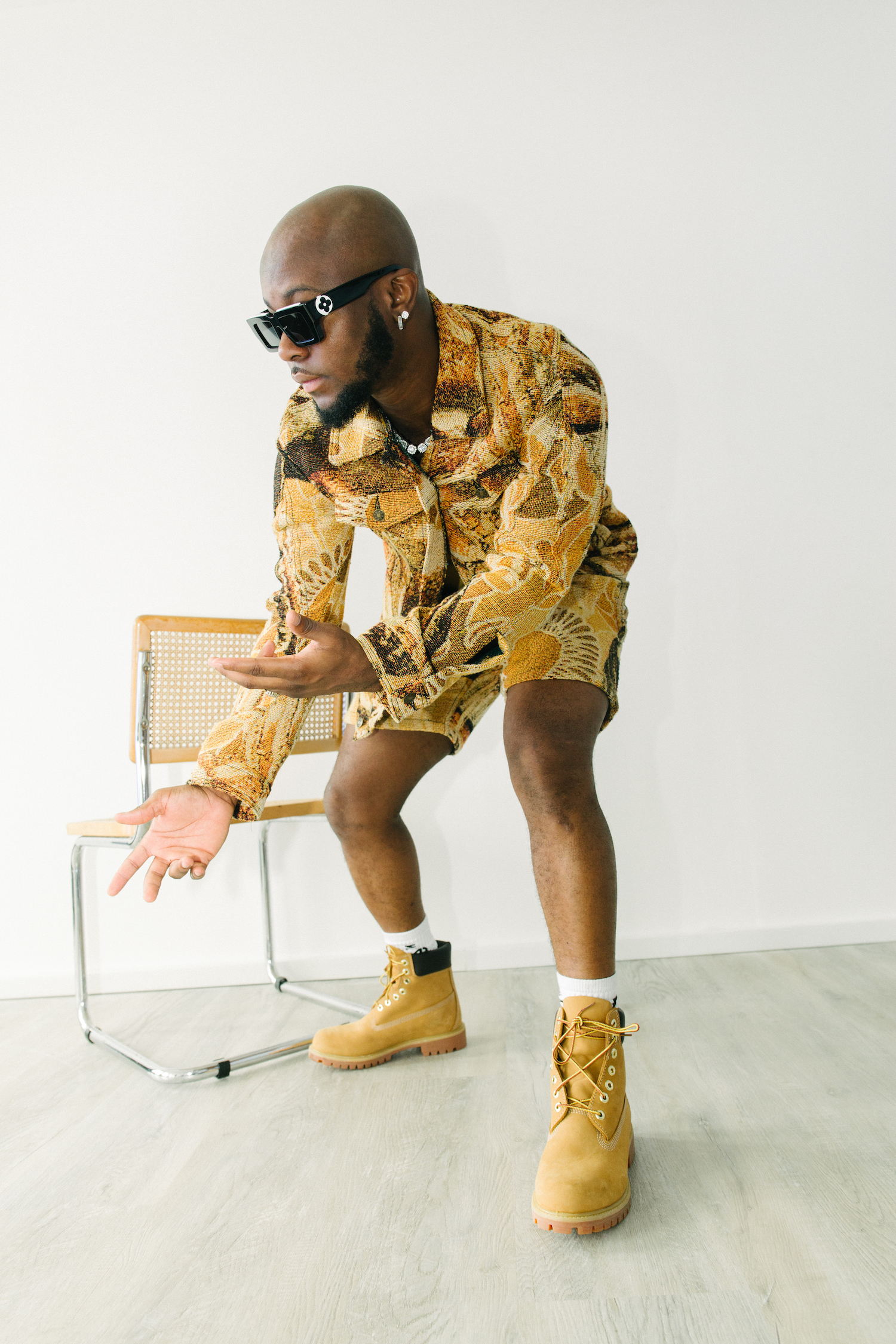 Paria Farzaneh Cardi via Browns Fashion, Paria Farzaneh Pants via Browns Fashion, Ashluxe Sunglasses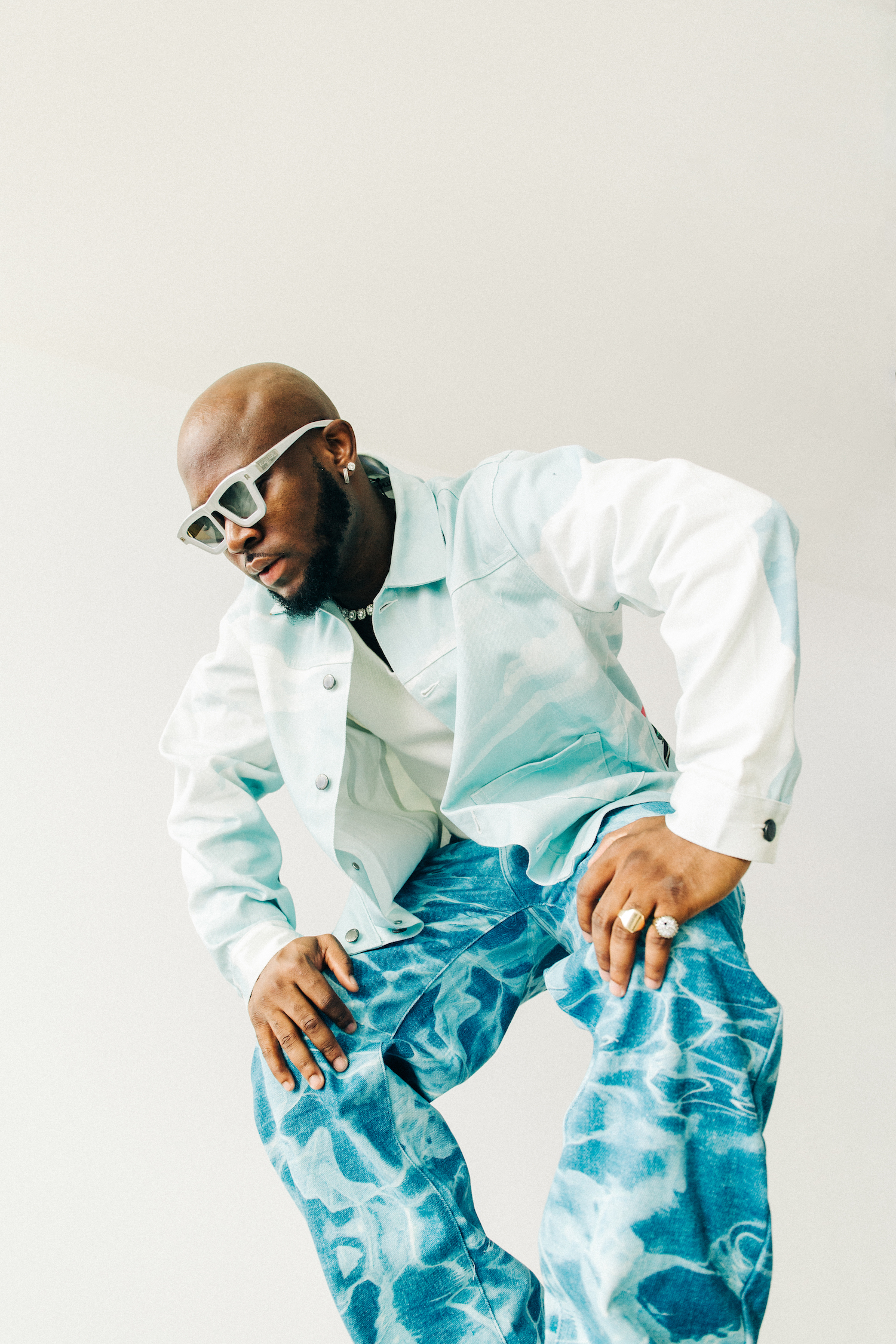 Mad o! I wanna be just like her. When the world went into lockdown, you were in the middle of your tour. Talk us through that experience.
I was on the tour for my last album, As Promised. It was my biggest tour yet – still is. We had everything sold out. I had done London. I had done Amsterdam, Berlin, Hamburg and I just gotten to Toronto when things just got worse. We had to cancel on the morning of the show because COVID was just rampant and it was just getting crazy. You can't say you love the people and you jeopardise their lives. So I was like, "Nah, I'm not trying to have anybody come and catch the virus at a concert when I have the power to reschedule it and do it on a better day for everyone". So that's exactly what I did. Because of that, I had the chance to go back home to Ghana and just relax and give you guys the best shit I ever made. I love this music that's coming. It's good vibes, it's happy vibes, it's enjoyment vibes, it's live vibes. It's all the vibes you need bro.
I'm here for it. Toronto begins with T. Tokyo also begins with T. The last time I saw you perform this big Wizkid collab was at your headline show in Scala, London. How was that night for you?
That was an amazing night. I remember the first time I came to London to do a show, and I compare that to me doing my own headline, and having the turnout that it did…packed. Special people came through to support. It just felt so good because I'm really for unifying Africa and the diaspora through our music and our culture. To have like all these British African artists who came through to support, everyone just was out there to show love. You didn't have to be Ghanaian or anything, you just had to love the music. it was amazing. It is a night that's very special to me, I'll never forget. It just made me know that this shit is a blessing and I'm about to take it to the next levels.
Let's not forget you were totally swagged out. Your next London show is Yam Carnival. What do you prefer – performing at concerts or festivals?
Honestly, both of them you know. For me, my Happy place is to be on stage. I have a good time wherever you put me. Put me on a plane and I'll shut it down. I'm trying to have a good time. Sometimes the concerts are more intimate so there's like something special about that. The festivals are like "let's go crazy!"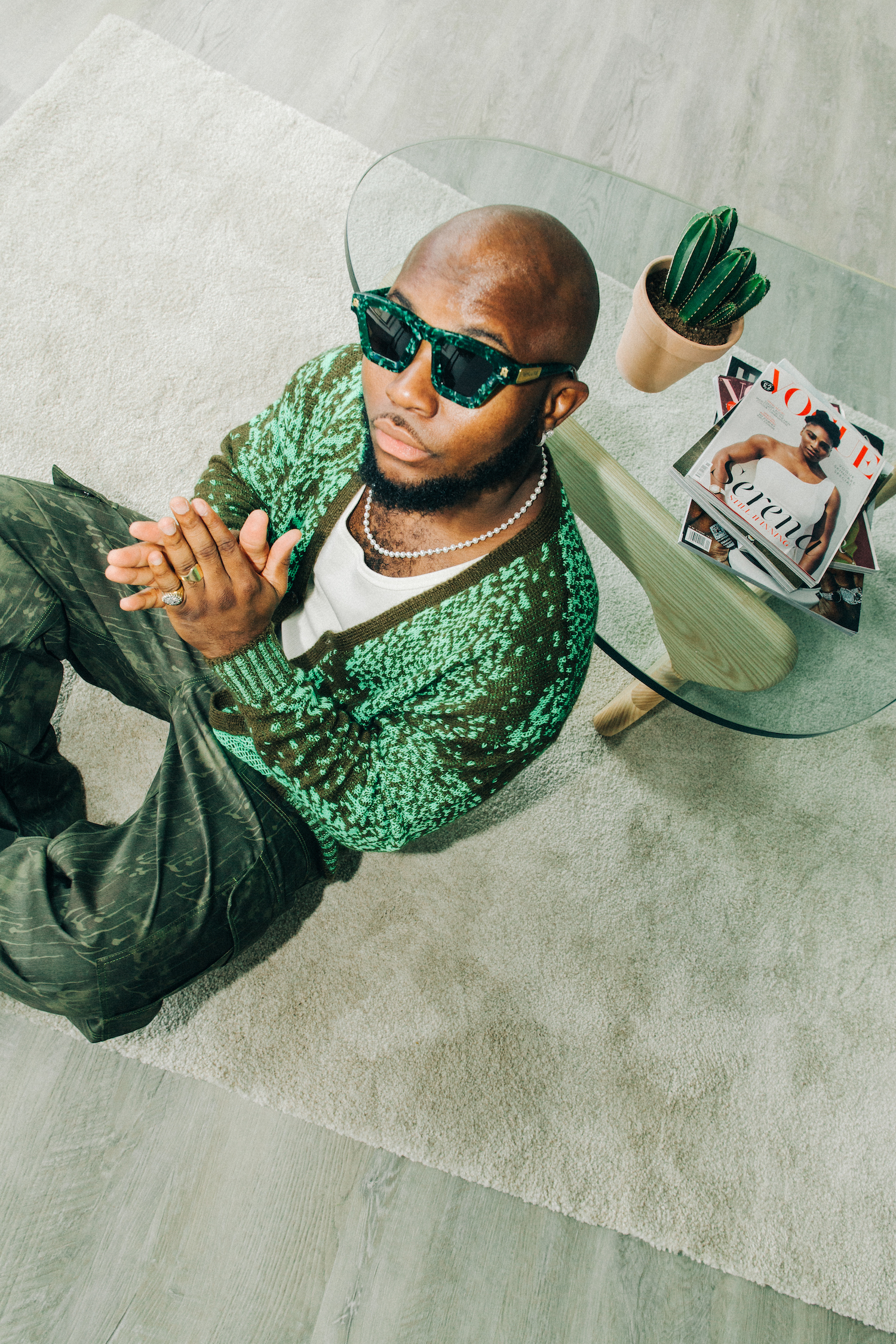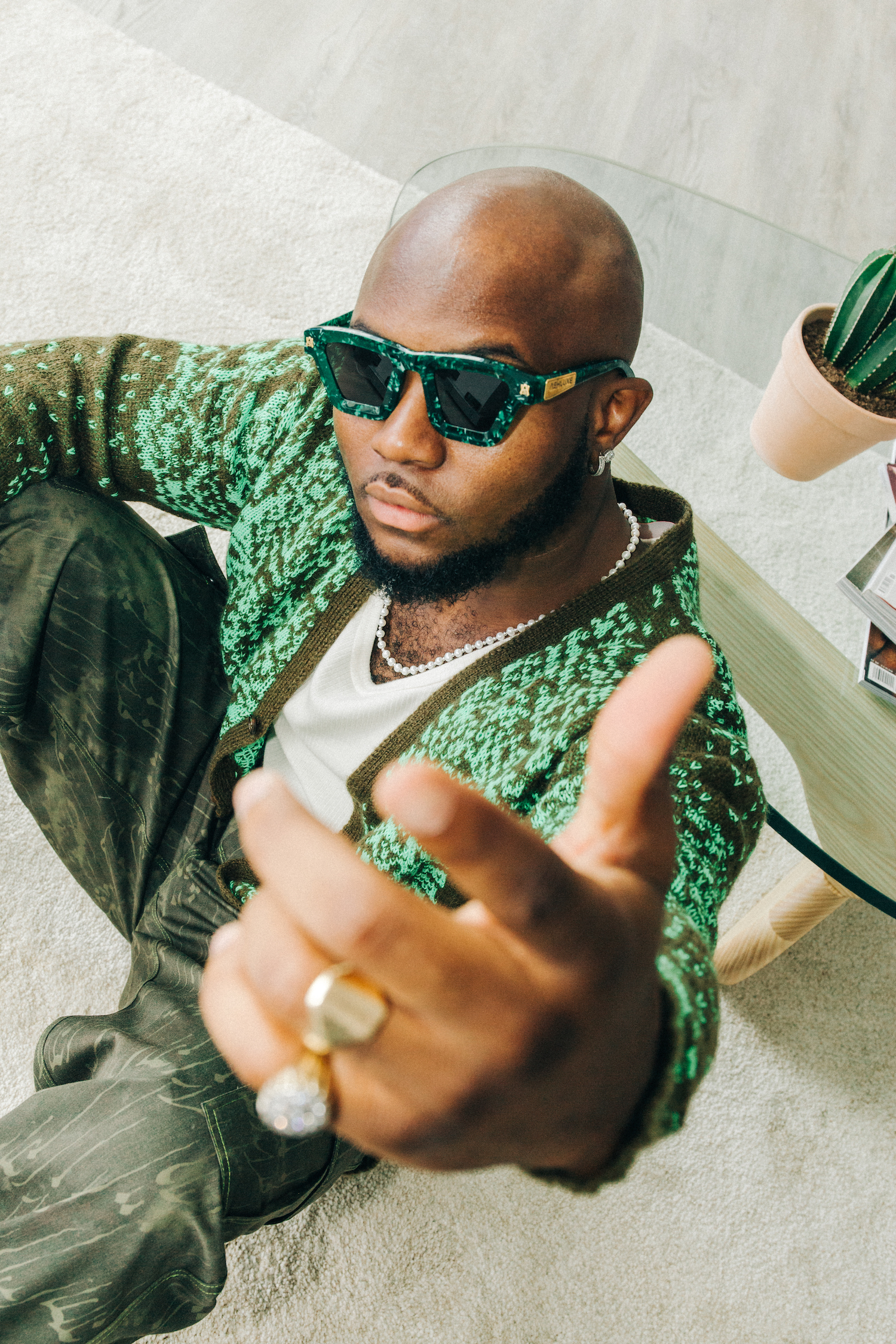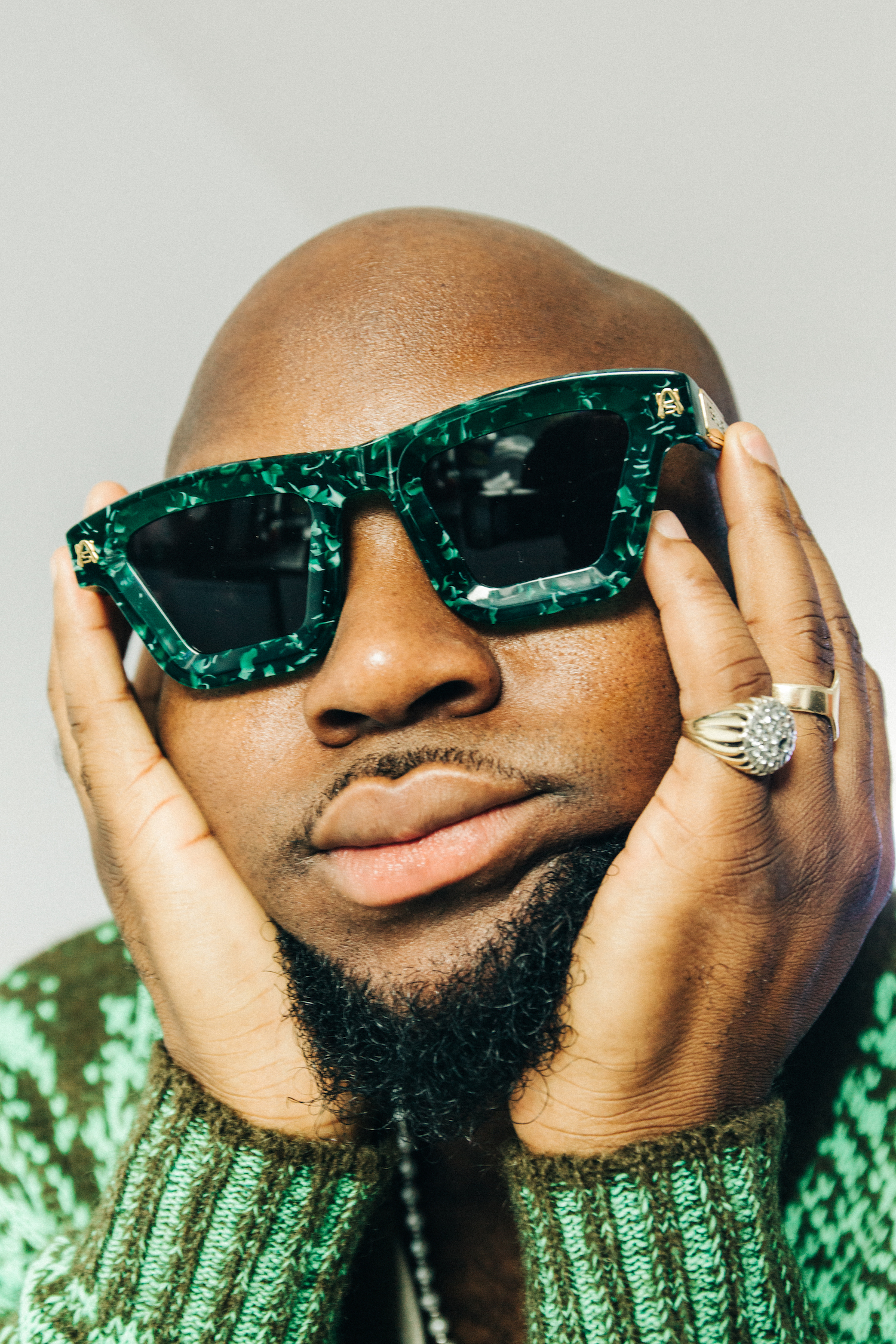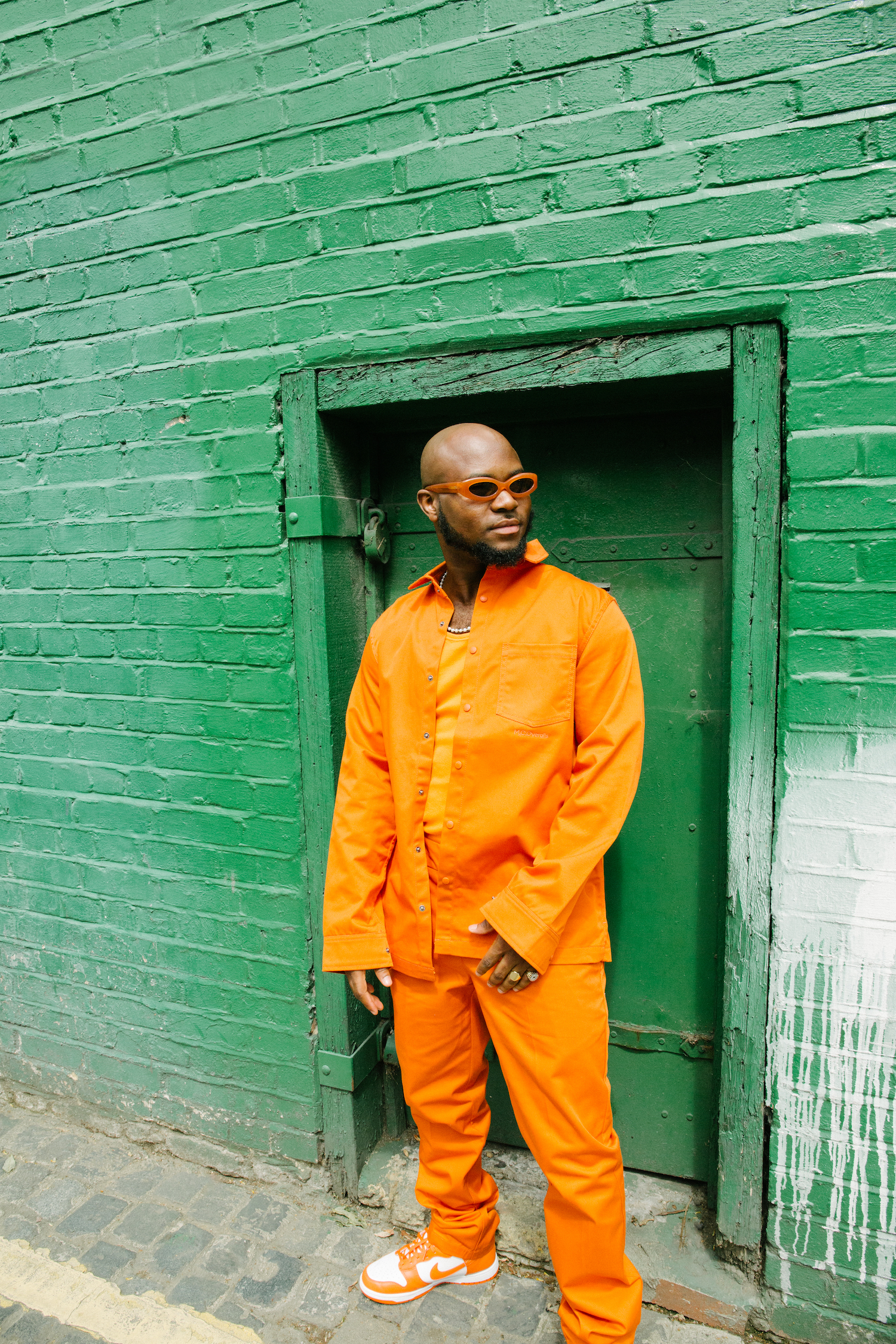 McOveralls Set, Jevon London Vest
Don't let border control hear your planes about the planes! What was the last promise you told?
The last promise I told? Do I even remember man? I don't promise and fail so I'm very, very careful on making promises. Let me see. What did I promise? I think I promised someone was going to finish up a verse. I haven't yet but I will!
So you're a man of your word yeah?
Definitely. I'm not one to go back on my word.
Well, that's good cos with a name like King Promise it could get pretty awkward if you didn't. Is it true your late aunt actually named you Promise?
Funny! Before I was born, my aunt who's passed (may she rest in peace), apparently, she always said I was the promised child. "This baby's gonna be the promised one" Yeah man, the name got stuck – even before I came out. When my mom had me, everyone just kept calling me Promise so it was added to my names. So my whole name is Gregory Promise Bortey Newman. That's the story behind my name.
Let's talk football. You support Chelsea quite loudly. With England just missing out on the mega title, were you with us or against us for that match?
Come on, man. I love you guys. I was doing against the other day just to spite my bros but I'm with you guys. I feel like the English Premier League is best league in the world so… and my team is English so of course. My international team. In Ghana, my team is Accra Hearts of Oak.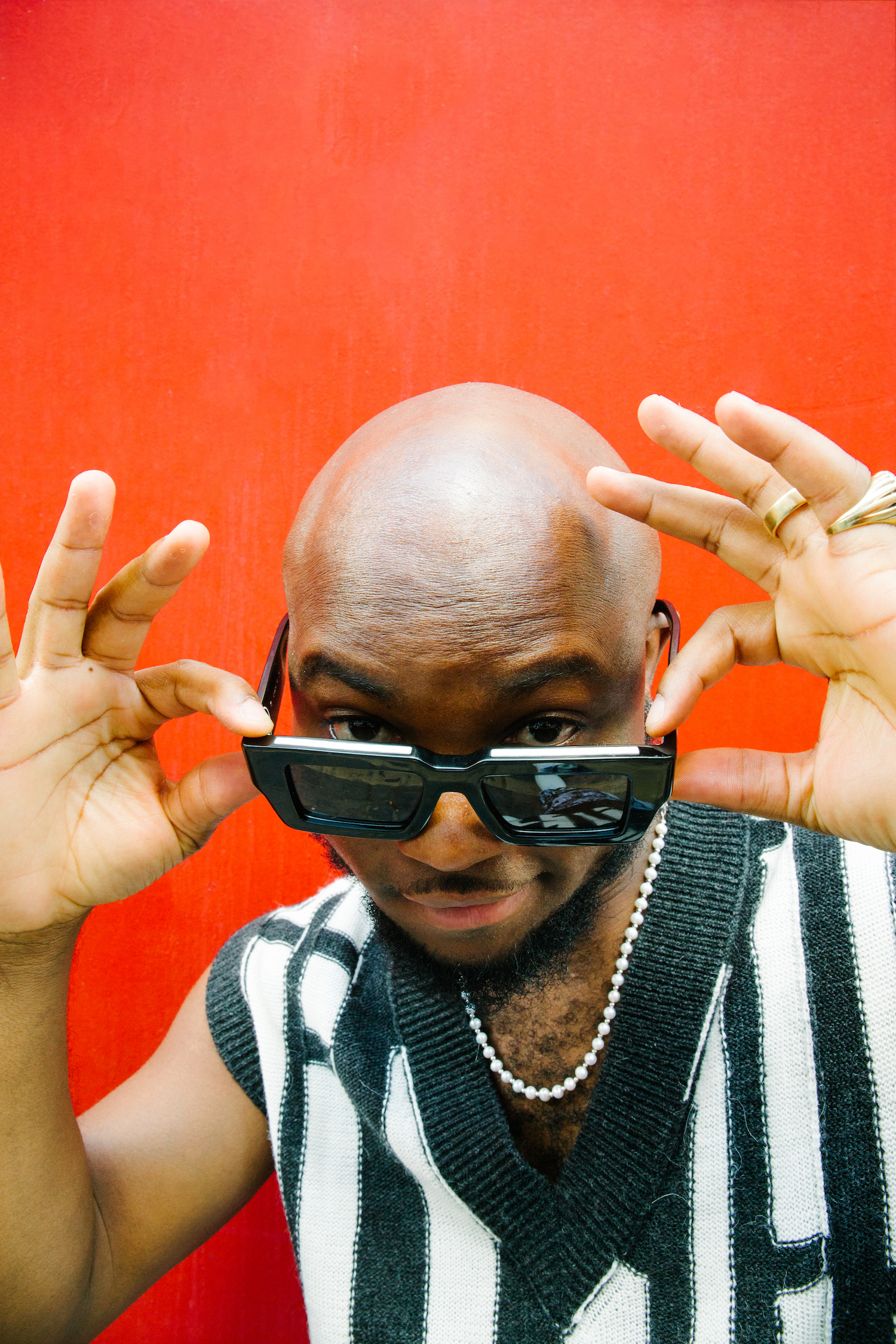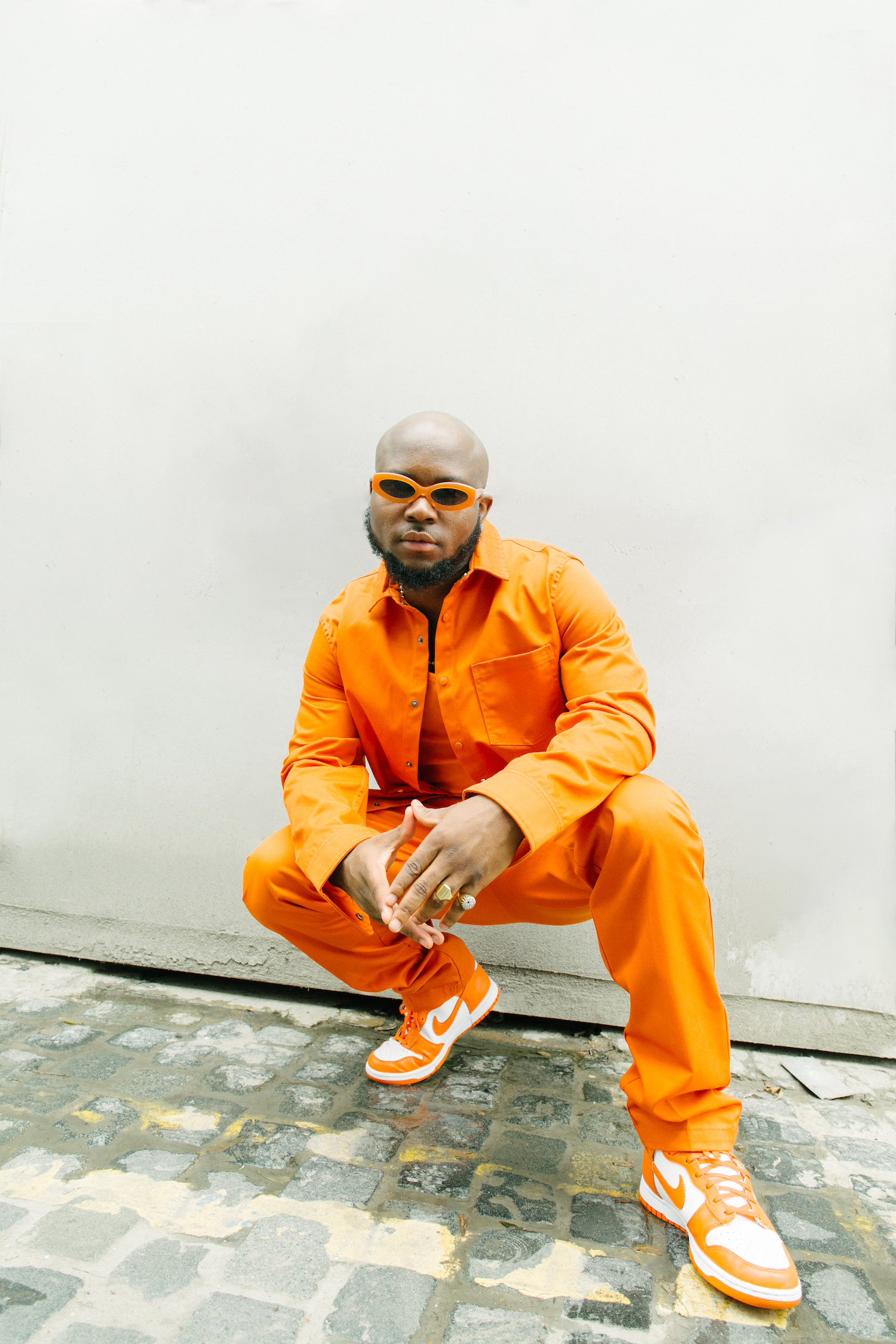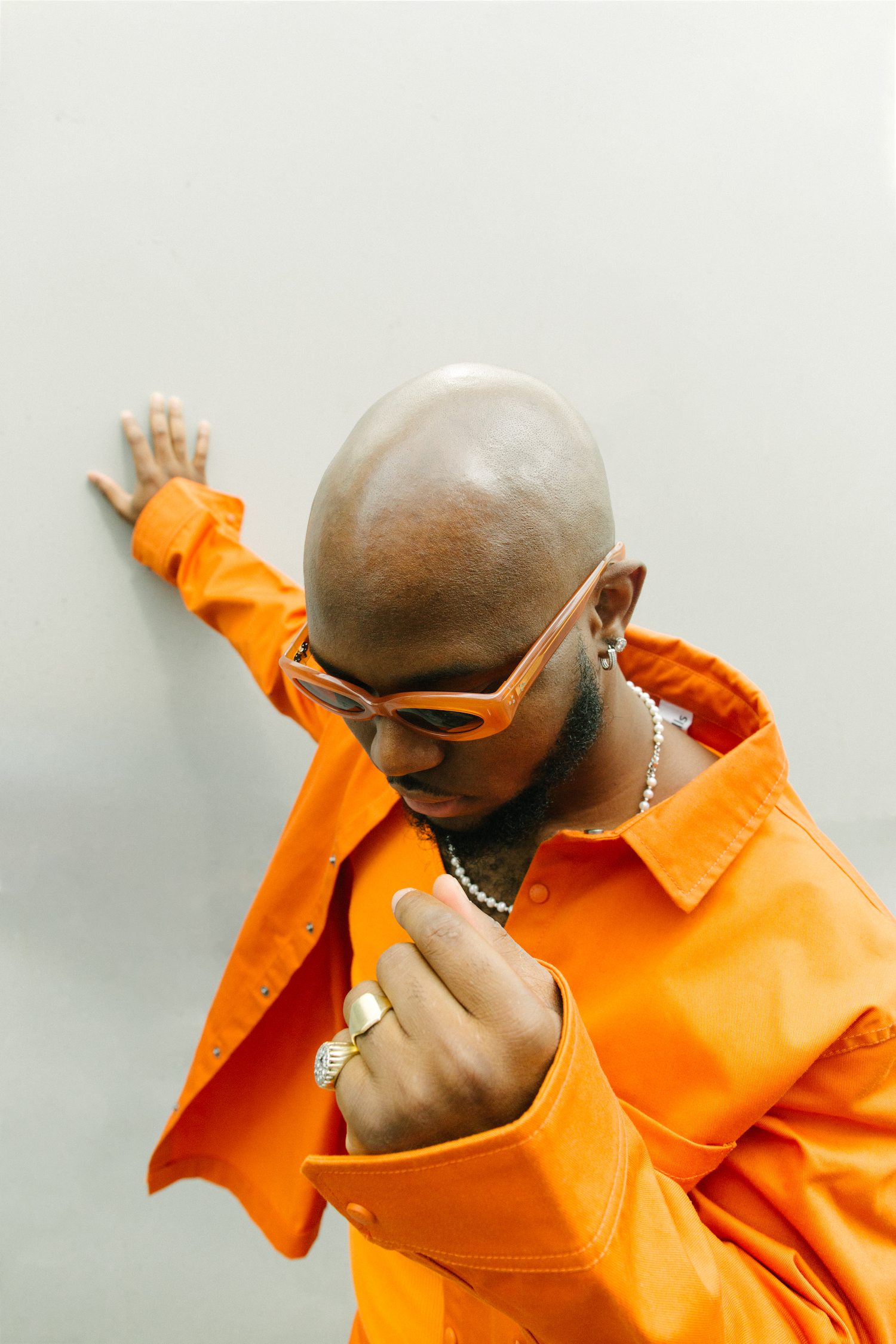 What else can we look forward to from you for the rest of the year?
More music, more videos, the album dropping, a lot of collabs and exciting features coming out. Concerts – hopefully we get back on the road to start performing. There's a lot I have lined up with the album that I cannot wait to show you guys. Just make sure you stick and stay with everything to do with King Promise – I've got five star shit coming for you guys.
We've seen you in the studio with Wizkid, Burna Boy and Jae5 o I'm expecting all of them on the album but let's not spoil the surprise now. With that said, where can we find you online?
You can find me @iamkingpromise on Instagram, Twitter and Facebook. If you want to send me any songs, [email protected] I sometimes go through it with my manager just to see the fan love and all that. People can send a DM on Insta, send an email and a tweet at the same time. I try to speak to the people if I have the time. Shout out to everybody. God bless you for having me, we dey here!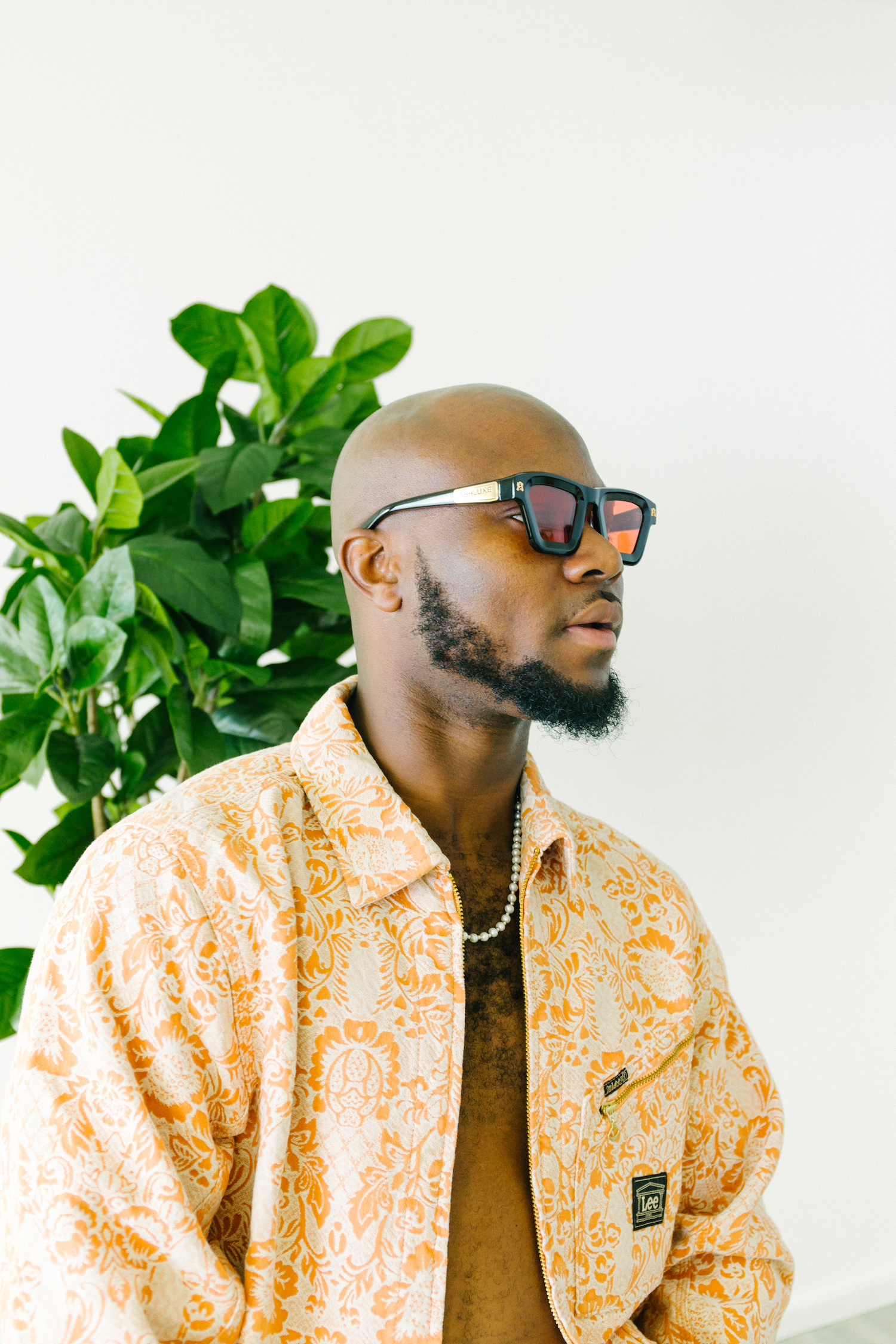 Aries x Lee Jacket via Browns Fashion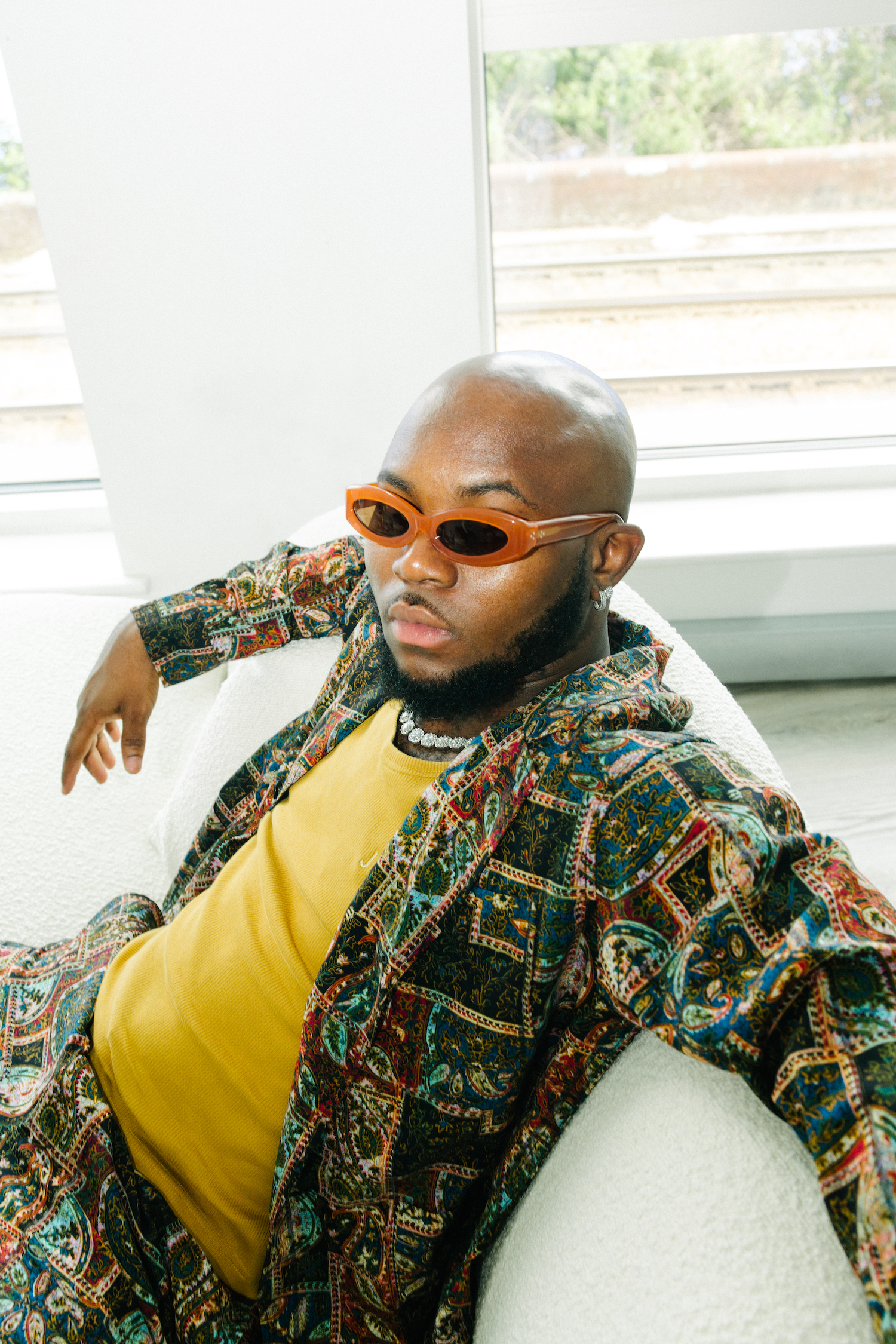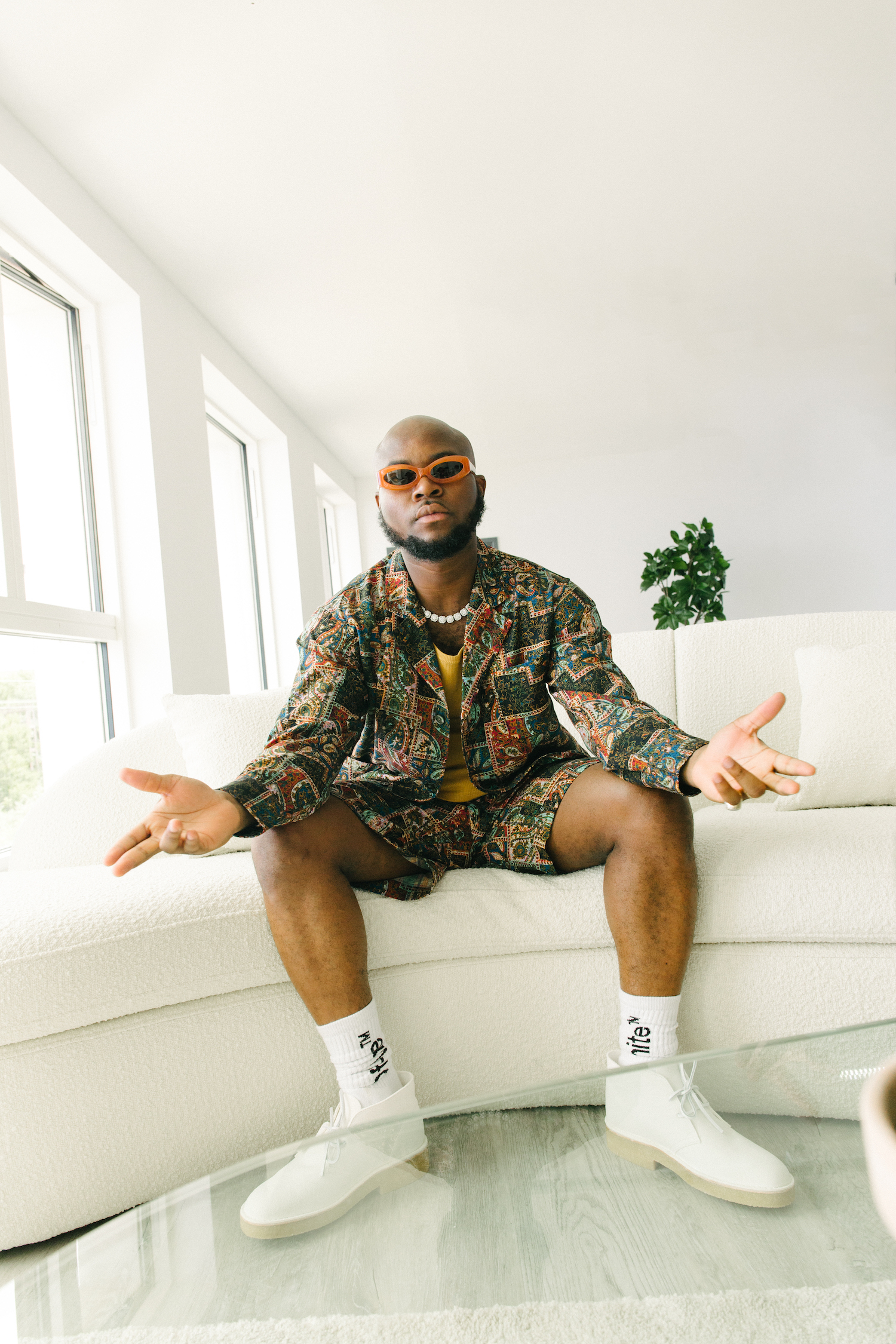 Beams Plus suit via Browns Fashion, Port Tanger Sunglasses via Browns Fashion, Clarks Original Boots