Humanrace Brought to Life.
Building on his burgeoning lifestyle and skincare brand with a temporary bricks and mortar presence in Montreal, Pharrell William's Humanrace brand recently debuted the launch of 'House of Humanrace' in partnership with SSENSE for your perusal.
Set both in the physical world and online, the in-store experience in Montreal sees distinct elements of Humanrace brought to tangible realisation in the space with some of Pharell's personal effects, product and messaging featured throughout. Speaking on the news, the American creative commented:
"Working with SSENSE on the House of Humanrace brings together what my vision of new luxury is by providing products and experiences to help you care for yourself. You should leave the store feeling better than how you came into it."
Alongside offering guests the chance to pick up some skincare standouts, adidas x Humanrace by Pharrell Williams Premium Basics apparel will also be on offer at the address below alongside the SSENSE website.
SSENSE MONTRÉAL, 418 Saint Sulpice, Montreal, QC (Canada).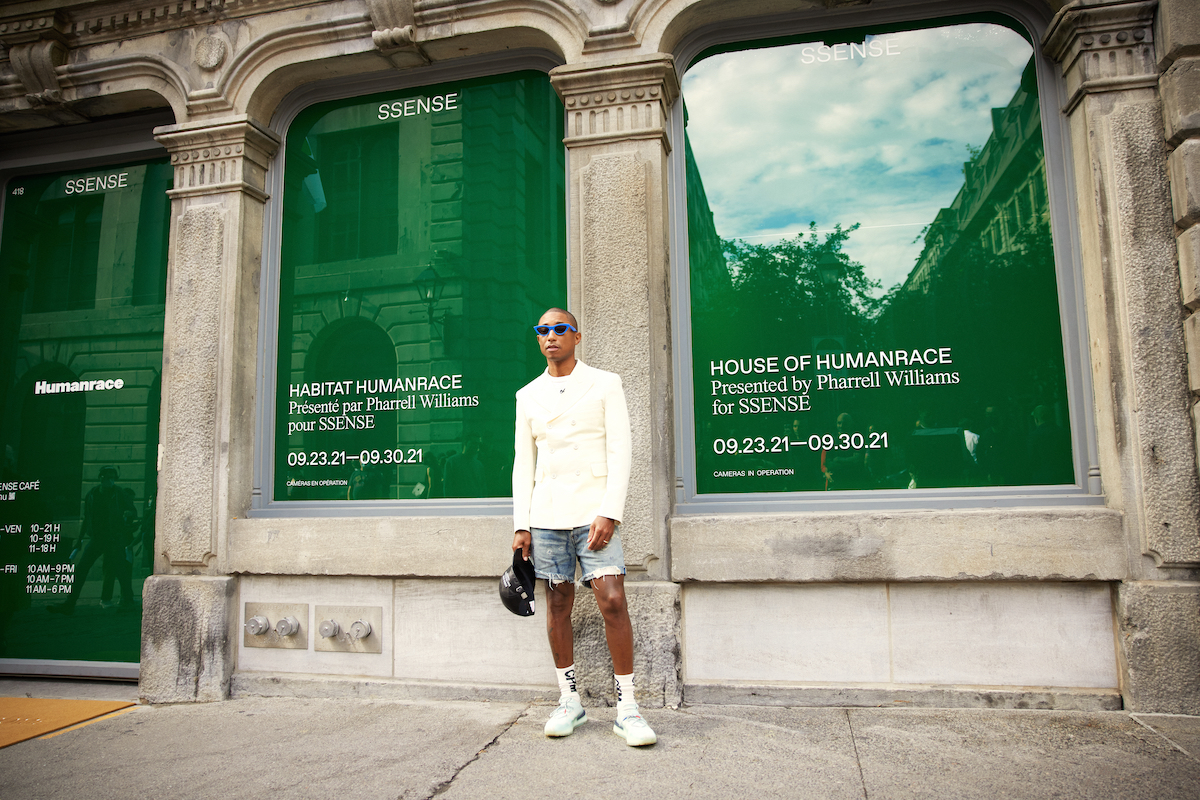 PHOTO CREDIT: @HumanRace / SSENSE