Diplaying their big persona.
A link-up that will have surprised many, American rapper Maxo Kream and Tyler, The Creator have got together to create the song "Big Persona." Releasing the music video to accompany the single, the two are seen flying around doing doughnuts in a white Rolls Royce and flexing some extravagant jewellery.
For the music video, Tyler was decked in his own label, Golf Wang. The artist was rocking green and pink varsity jacket with a white collar, a brown hat, black sunglasses, a white t-shirt and brown chinos. Paired with white socks and loafers on foot, it was a typical outfit for the 30-year-old musician, however, the bulky necklaces he was sporting stole the show. With one depicting a bellhop with two suitcases, similar to Tyler's Grammy 2020 outfit, and the other pendant showing him in the wig and sunglasses that he donned for the Igor album.
Stood beside him, Maxo Had a similarly bold array of iced-out jewellery which he sported along with a tie-dye t-shirt, purple Moncler puffer jacket and skinny blue distressed jeans.
Click here to watch the music video for Big Persona.
SHOP Golf Wang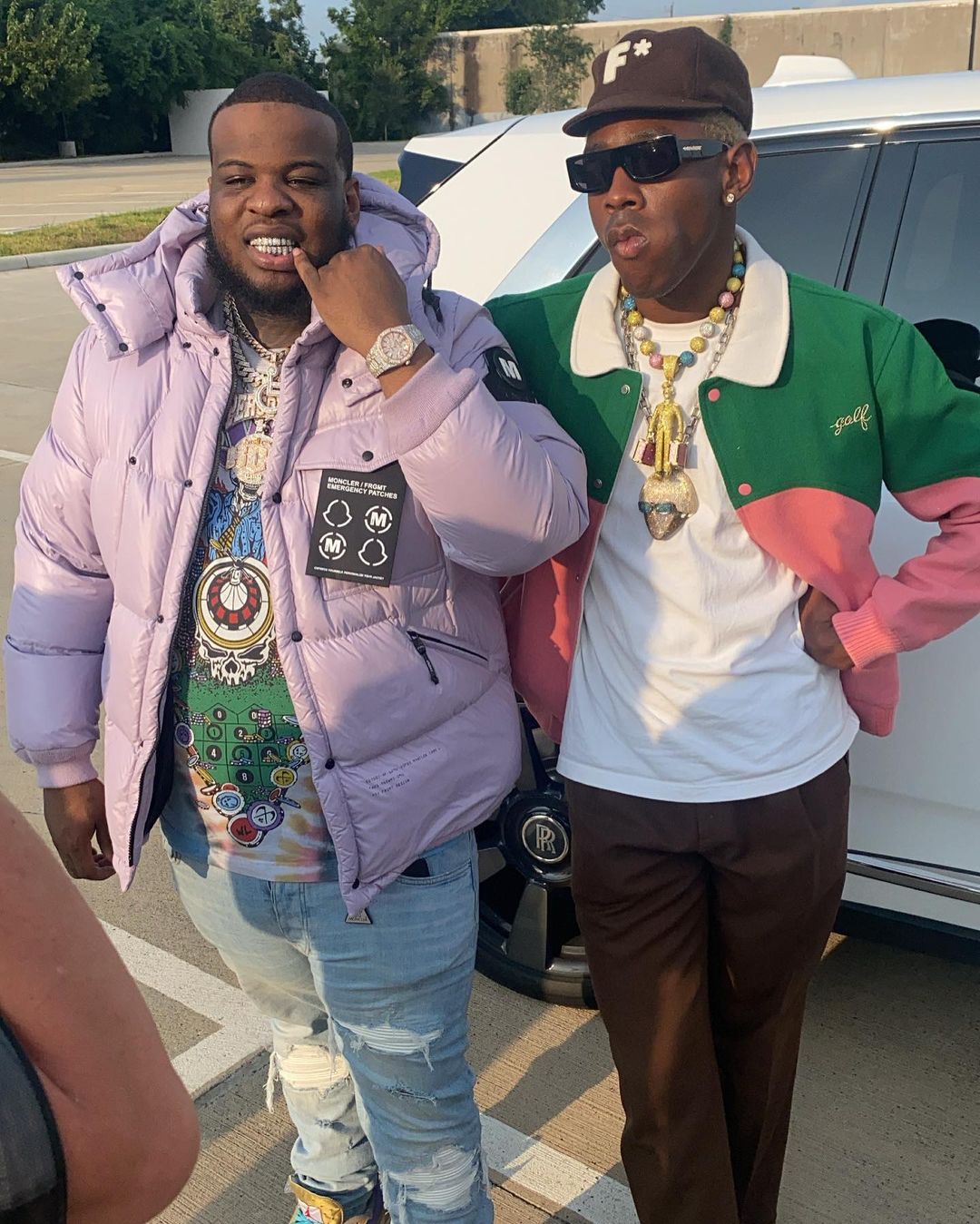 PHOTO CREDIT: @jermainekream