Bianca Saunders lands in Selfridges.
Marking the British designer's first-ever installation in Selfridges, Bianca Saunders autumn/winter 2021 'Superimposed' collection recently took up residence in the retailer's London store with an exclusive, distinctive space to peruse the offering.
Housed in the iconic department store's menswear Atrium, the space will play host to the latest collection while simultaneously "invite(ing) you into to the world of the designer's creative process." Speaking on the news, Bianca commented:
"I was super excited to be invited to create an installation as a part of introducing my brand to Selfridges. Selfridges has always been a department store that holds such high recognition with a great reputation of representing the best brands in the best possible way. It was so special to me to have this opportunity for an independent brand coming out of the global pandemic"
Thoughts? Check out some shots from the space below which will run in the Selfridges Menswear Atrium from the 18th October – 21st November 2021.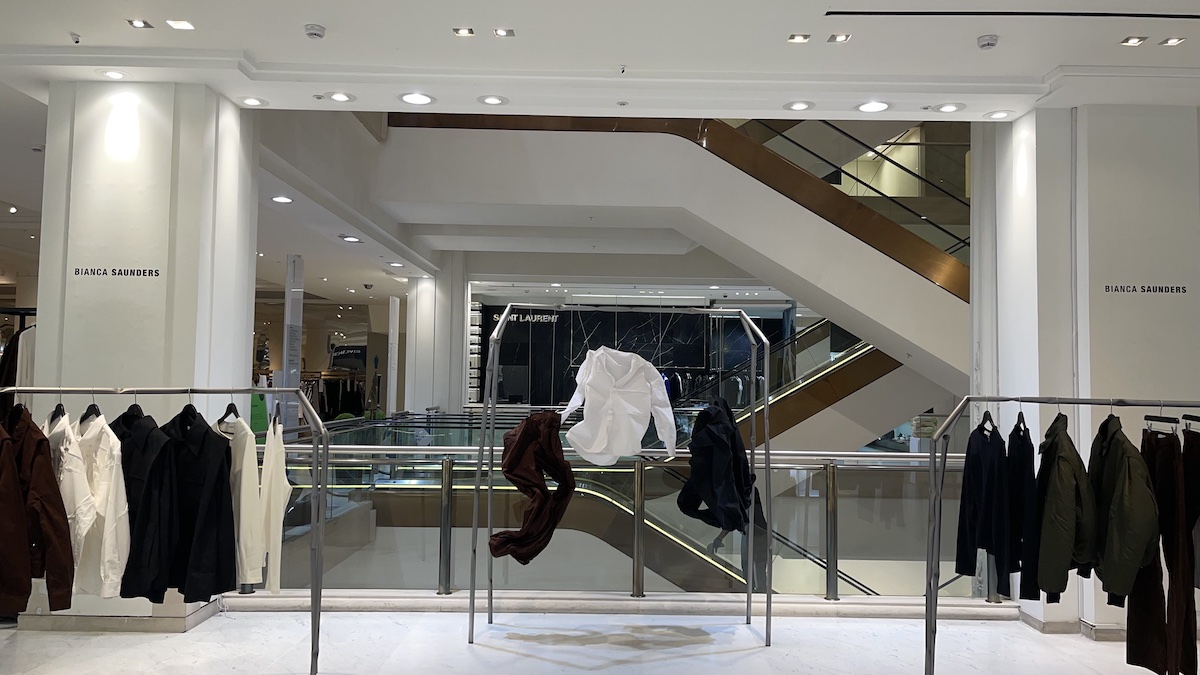 PHOTO CREDIT: @BiancaSaunders