Merging practicality and creativity.
The time has arrived. This week I finally reached into my wardrobe and grabbed my puffer jacket for the first time this winter. Being sure that this is a shared experience for many of our readers, it's time to get some inspiration in how to style a puffer.
First created by Eddie Bauer in 1936, the history of the design is entirely practical. The American fashion designer had nearly lost his life to hypothermia whilst fishing during a cold winter and had the idea to stuff quilted fabric with duck feathers for warmth. Since then, down-padded jackets have continued to be used been used to brave the coldest of weathers on arctic expeditions, however, it has also gained stylistic merit.
The puffer jacket's ability to hold warmth has meant that it has found itself being worn everywhere from football fans who were part of the Milanese subculture Paninari to Maison Margiela replicating the coat's shape using a duvet for the brand's Autumn/Winter 1999 collection, a piece considered to be one of the Belgian designer's most iconic. Today, its large, puffy shape continues to inspire designers such as Rick Owens, Demna Gvasalia and Daniel Lee who have been experimenting with the style in recent collections.
The ability for the jacket's large puffy shape to create sculptural garments has arguably best been best presented by British designer Craig Green and his collections with Moncler's collaborative genius line. From manipulating the quilted fabric to create a tracksuit reminiscent of the Michelin man to colourful floor-length creations with strips of fabric hanging from all sides, his playful designs have perfectly merged the jacket's functional nature with his experimental design language.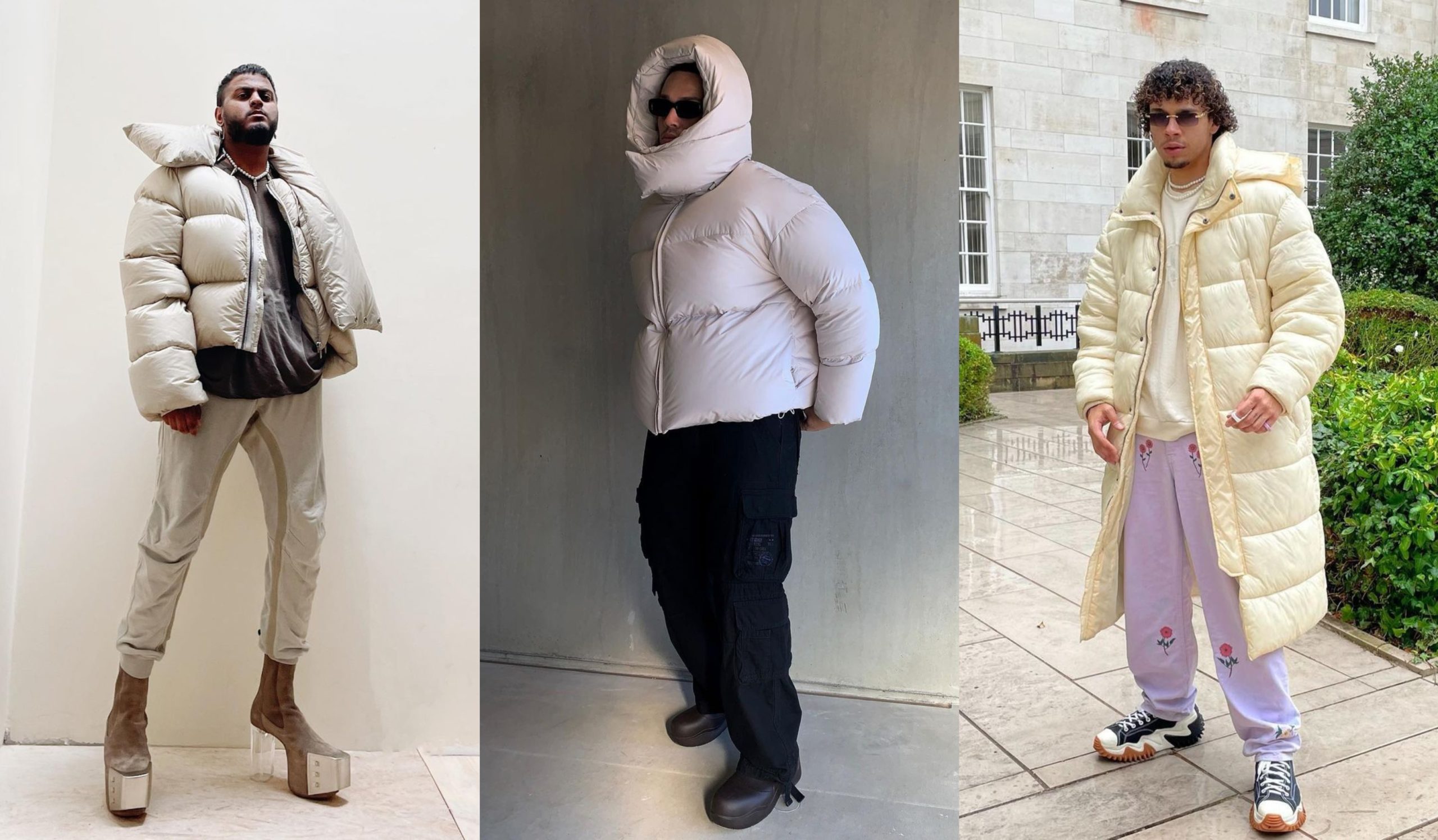 Being able to merge the puffer jacket's undoubted practical benefits with creative design and styling makes for an exciting way to keep warm this winter. Highlighting how these two worlds can merge, we have selected a range of outfits to provide you with styling inspiration.
See the gallery below along with some shopping suggestions on rocking a puffer jacket this winter.
Styling Suggestions:
More ways to style puffer jackets: