Made for Mediterranean winters.
Presented during 080 Barcelona Fashion, Martin Across's Autumn/Winter 2022 collection was an exploration of movement.
The designer presented the collection through a fashion film in which he looks towards "The fragile nature of life." Models navigate a landscape of grey concrete and mirrored panels on the floor, crossing each other while wearing the designer's latest creations.
Central to this collection is its use of colourful prints, with psychedelic and marble patterns featuring across various pieces. This is most successfully deployed in two matching sets, the first of which being a green and white long-sleeve women's cropped top with coordinating trousers and the other being a men's sweater vest and matching trousers with a more colourful pattern consisting of orange, green, purple and brown hues.
Knitwear is a common theme throughout the pieces with brightly-coloured patterned jumpers being central to Across's autumn/winter wardrobe for this year. These are presented alongside a range of wide-leg trousers and sandals such as the bulky Adidas X Yeezy Slides, an indicator of the warm winters that customers will experience in Barcelona.
Check out the full collection below, which is expected to arrive on the brand's website at the end of November.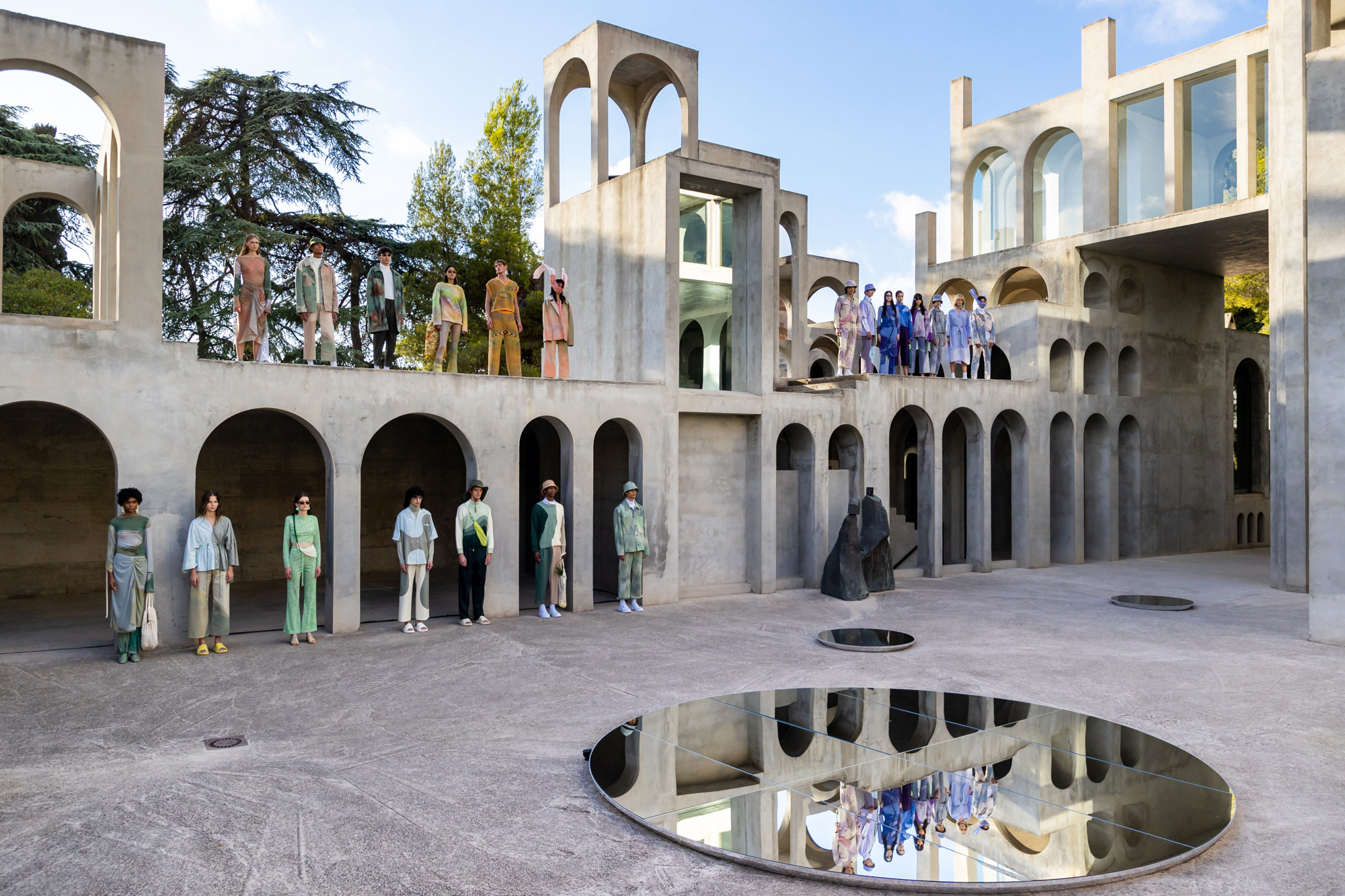 PHOTO CREDIT: Martin Across