Talks Afrobeats, Going Viral and the meaning of life…
"Afrobeats is an ever-growing genre, and the scene is always evolving…"
In the midst of a global pandemic, few may claim global success. There are opportunities abounding; if you are someone like CKay. Totally present and able to find value in the additions that add up to a magnificent whole, the road to becoming a modern-day mastermind of Afrobeats can be a smooth one given the right ingredients.
Even with the unwavering success that has anchored his sound so deeply in the contemporary Afrobeats scene, CKay's journey rests on curiosity, risk-taking and optimism to do more. "There are young artists like me that are coming into the space are really pushing the boundaries of the sound," he tells me.
A certain free-spiritedness distinguishes CKay as we discuss the current musical landscape, the influences he draws upon, and his outlook on life.
Despite the perception that a digital screen is an impenetrable barrier to feeling energy, our interview challenges this belief. CKay's spirit is contagious, inspiring and most of all deserves to be felt by the world.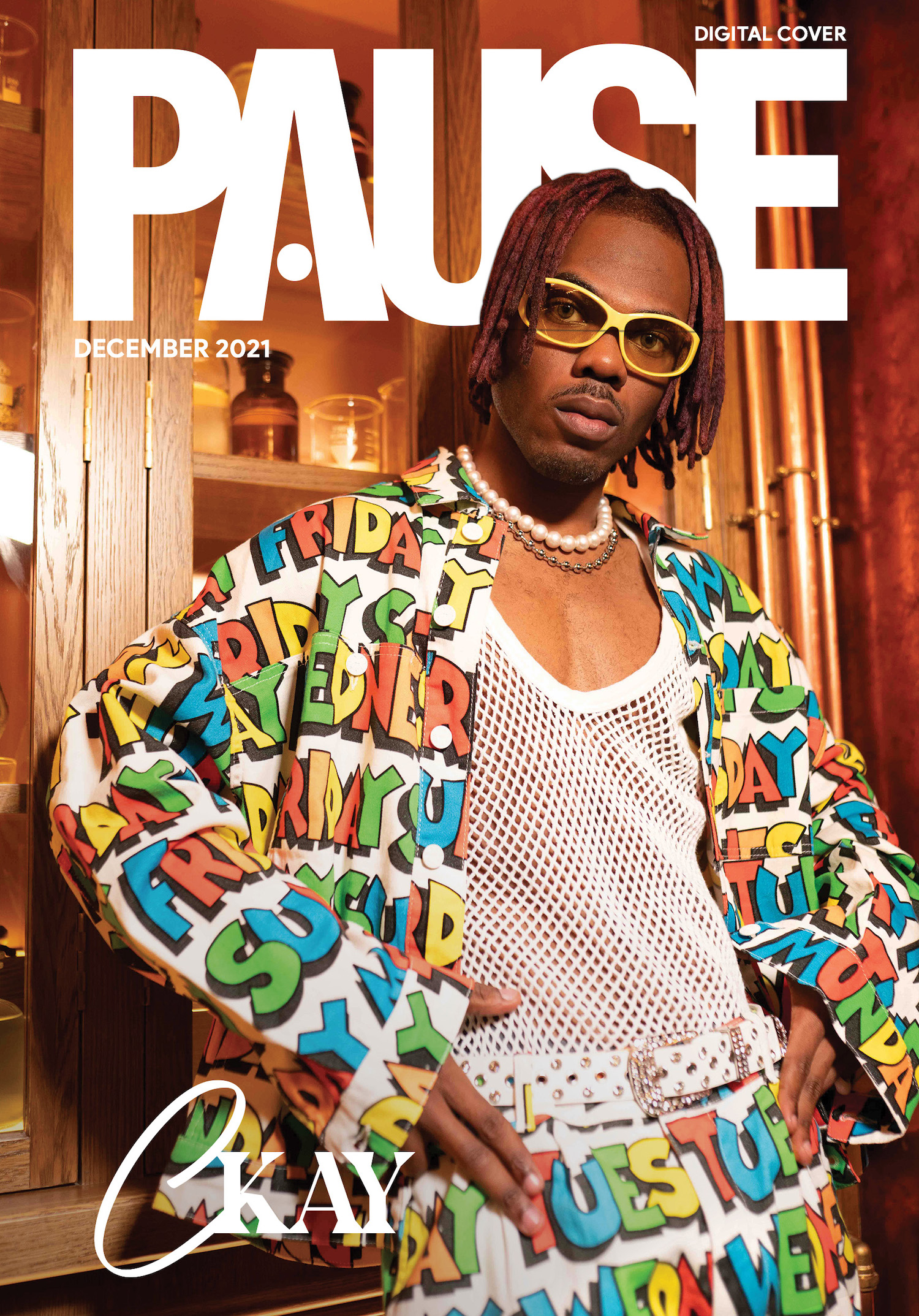 Look 1  – Lazy Oaf Set, ASOS Shoes, ASOS Sunglasses – Look 2 – Pronounce Cardigan, Pronounce Trousers, Keen Shoes and COLLUSION Hat – Look 3 – GANT Jacket, Diesel Trousers, Billionaire Boys Club Shirt, ASOS Hat, Russell and Bromley Shoes – Look 4 – Ning Jacket, Hemsley London Trousers, Russell and Bromley Shoes, Hat 'n' Spicy Hat
Musicians and artists can both be interchangeable terms. Besides being a great singer, you are also an accomplished producer and composer. What does it mean to you to be an artist?
Being an artist is about creating art. I feel like in the world that we live in, music has quickly come in front of us, so sometimes we can forget that it's [actually] art. I see music as an extension of myself, an extension of my personality and of my emotions – in audio form.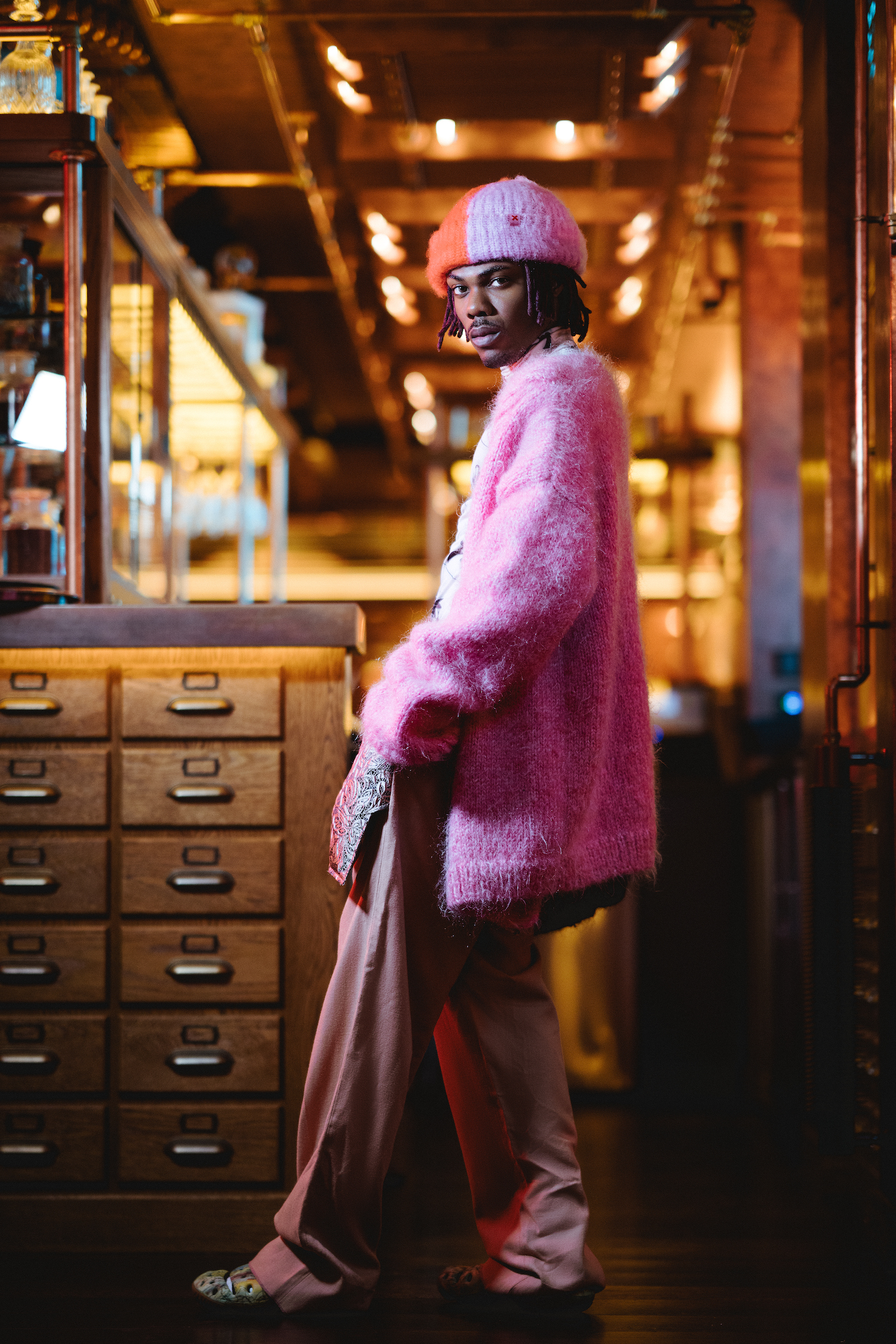 What is your approach to balancing the responsibilities of being an artist?
I feel like being myself and being an artist doesn't necessarily have to be mutually exclusive. I am still the same person, my art is basically me expressing certain parts of myself, that is important to me, and it just happens to be that people have access to that certain part. For me, I see it as a responsibility because music is spiritual and much deeper than just music. People connect to music on a much deeper level than you would think.
Is there ever a certain pressure because of the fact that people resonate with music on a deeper level?
Not really. I just put energies into my music that the world needs to feel. When I'm doing that, I just trust that experiences are genuine and the energy is real and when it's real, it connects with people.
Congratulations on being the first African artist to have a song top the YouTube charts, alongside the most-watched music video in the world and one of the most popular social media tracks of all time.
Thankyou.
I'm sure that was surreal for you. Have you had the chance to pause for a moment to feel moved by the significance of all those achievements?
It was definitely surreal, man. I've had some moments to pause and take it all in. But, at the same time, I feel like I'm so busy right now, I feel like I have no time to also enjoy the moment. It's crazy to see people from all over the world connect to a song that I made in my living room; about a relationship I was in at the time. it's also crazy to see people learning the song in its original language. The song is written in Igbo and (West African) Pidgin English and it's crazy to see people from the Arab, eastern and western world all learning the song and singing along.
It's history and I'm excited to see Afrobeats do more in the world. Afrobeats is the next pop, the new pop. It's very exciting. The rhythm is crazy. There are young artists like me that are coming into the space are really pushing the boundaries of the sound. I've always tried to make Afrobeats in a different way from my predecessors so it's nice to see the first shot of this.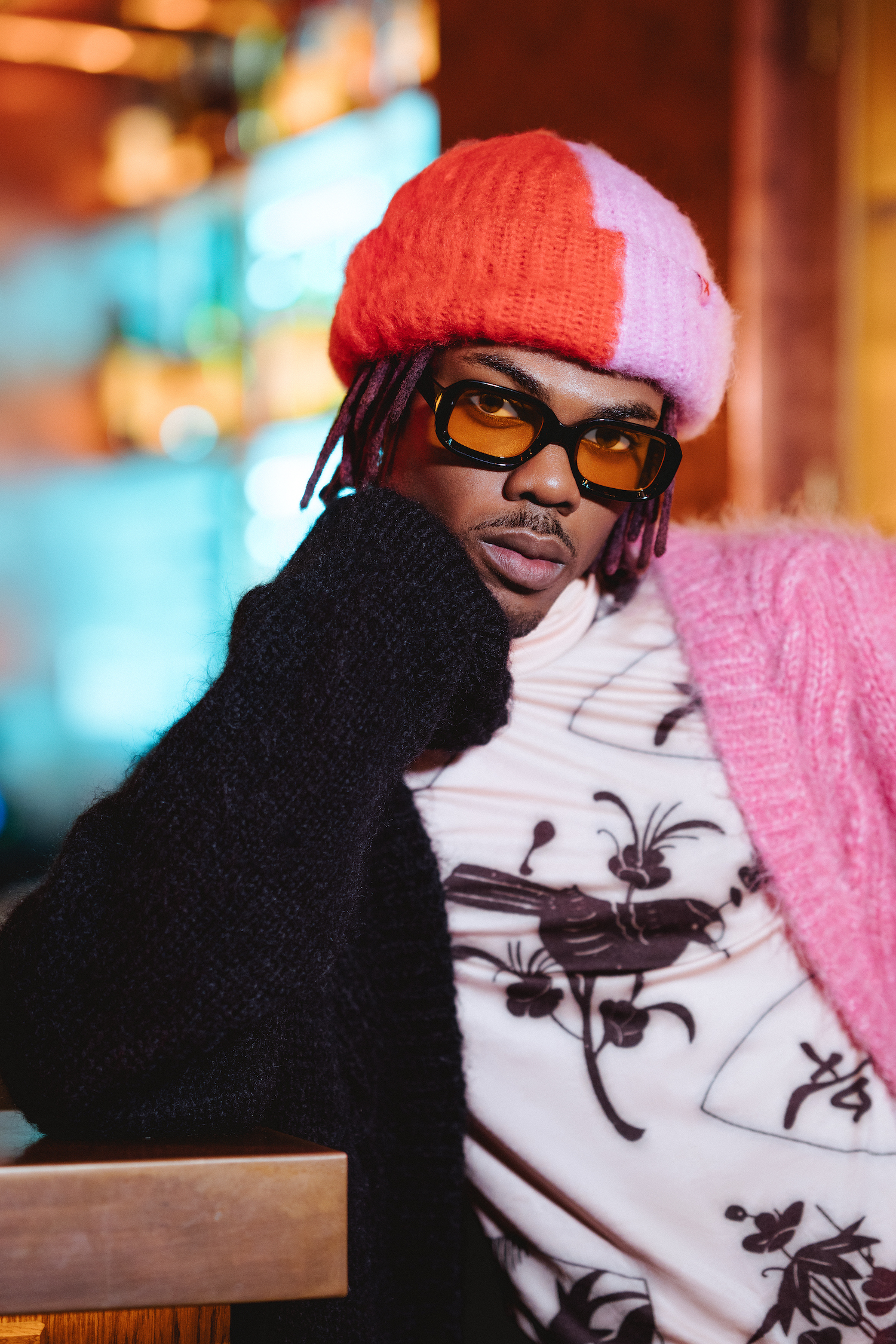 Two years after you made your song 'Love, Nwantiti', it became viral. Is timing of the essence? Do you believe that everything happens for a reason and at the right time?
Well… yes and no. I don't think everything necessarily happens for a reason, things just happen and it's up to you to make it happen for a reason sometimes. Let's look at the quote, "life throws you lemons – you make lemonade" – but if you never made lemonade, life throwing you lemons wouldn't have been for a reason.
At the same time, there are times where things do happen for a reason. It depends on how you look at it. I like to think that nothing happens for a reason because it conditions my mind properly. When you believe everything happens for a reason, you can take life in strides, accept everything that comes and perhaps not be as pro-active as you should be.
I never thought about it like that actually. Sometimes we can become complacent with our thought processes. So, looking back, you were introduced to music as a child by your father, a choir conductor at an Anglican church. It was at the developmental age of 13 that you began to create and compose music.
It was an Anglican church and he used to play the organ and be in the choir. He was a medical doctor, so the choir thing was on the side as a hobby. The thing about me, when I'm drawn to something, I become obsessed with it. I was always interested in music, and I became obsessed with it. I asked my dad to teach me how to play the piano – which he did – so I think that was the beginning of my journey.
I eventually started producing after that, writing songs and recording. Then I learned how to play the guitar from using the internet and pretty much that's how it started. It all began from curiosity.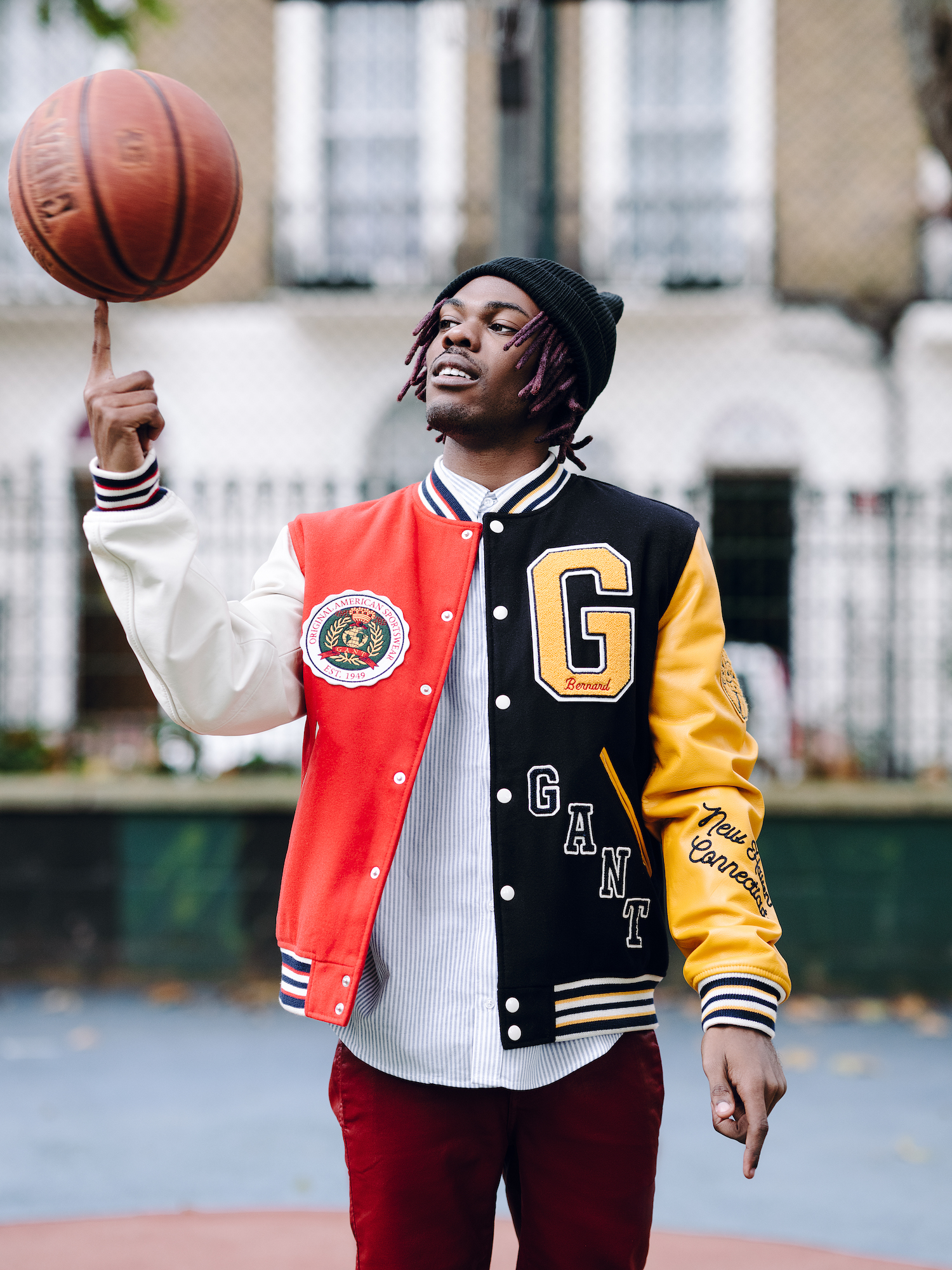 That unconventional influence can be heard in your own music. How do those influences play into your current musicianship?
Yes, I think it does. For instance, the video that went viral on the internet was of me playing the piano and singing my song. That version of 'Love Nwantiti' was practically the acoustic version so I would say thanks for my dad for that. Shoutout to my dad! That's where the whole virality sprung from. Every single experience in my life, whether it's from my dad to me listening to Backstreet Boys and Westlife on the radio, to then my dad playing classical music on the way home from school or me hitting the clubs and listening to Nigerian music, the combination of all those things makes me who I am as a musician today.
As you once said: "I'm in a very different space because I'm just free. I'm creatively free; I'm making music from my heart". What does freedom look like? What does it feel like?
Freedom to me is making music that represents how I feel and being allowed to release it.
Outside of music, does that freedom still apply or is it limited to music?
I'd say outside of music, I think freedom is relative. No human-being is completely free. There are levels to it. In life, no one is truly free until they die. There are different things that are limiting you at different points – COVID19 for example. I don't feel as free as I would like. No matter how free I feel, there are always limitations to freedom. I guess that's the struggle of the human condition, so we just catch glimpse of freedom.
Love, Nwantiti touched on toxic past relationships. Did having your experiences translated into music play a role in helping you move forward?
Definitely. Putting out my experiences gives me a form of healing, to some degree. Writing a song about something or someone emotionalises the experience but also gives the artist a form of release. For me, I wrote 'Love Nwantiti' about an ex and even after we broke up, the song gave me a level of closure and helped me be at peace.
Looking back, I'm sure you're thankful for those experiences, particularly because 'Love Nwantiti's authenticity catapulted you into a whole-new musical sphere?
Exactly. But then this is also going back to what I mentioned earlier. The breakup after the relationship could have happened for a reason – or it couldn't. if I didn't write the song, then it wouldn't have happened for a reason.
That's true. We've aced it and come full circle. But, speaking of relationships – you're Africa's self-proclaimed boyfriend. In your eyes, what makes an ideal boyfriend?
Hmm. First of all, there's no ideal boyfriend in fact. There's only a real boyfriend. A real boyfriend to me is honest with who there are and their feelings. Someone who doesn't play games. No weird energy. Real love as it is.
What is your take on Nigeria's music scene as it currently stands?
I think the music scene is growing. Even with my song, when I grew up and I was looking at the [music] space, I always dreamt of the day an Afrobeats would go global like that and now it's crazy that its my own song that's doing it in this day and age. It's exciting for me to see. It's a huge W for the culture and it's not just me, it's others, making moves globally. I'm excited to see what next year brings, I've been working on my first album that will drop too. With my projects I like to bring something new to the soundscape. I want to challenge the soundscape each time.
You left your hometown Kaduna with a big, bright dream and nurtured it into a bigger, brighter reality as you found yourself in Lagos. Can you tell us more about that transition?
Man, that was a crazy time for me, and it was a huge risk. I believed in myself but in that moment, I was scared in case nothing worked out. It was a bold step, but I made the decision. Lagos is a very different place to where I grew up. It's much faster and there's a sense of urgency in the air at all times. I came here and I worked in four studios at the same time, before I got signed, just to be able to keep the lights on.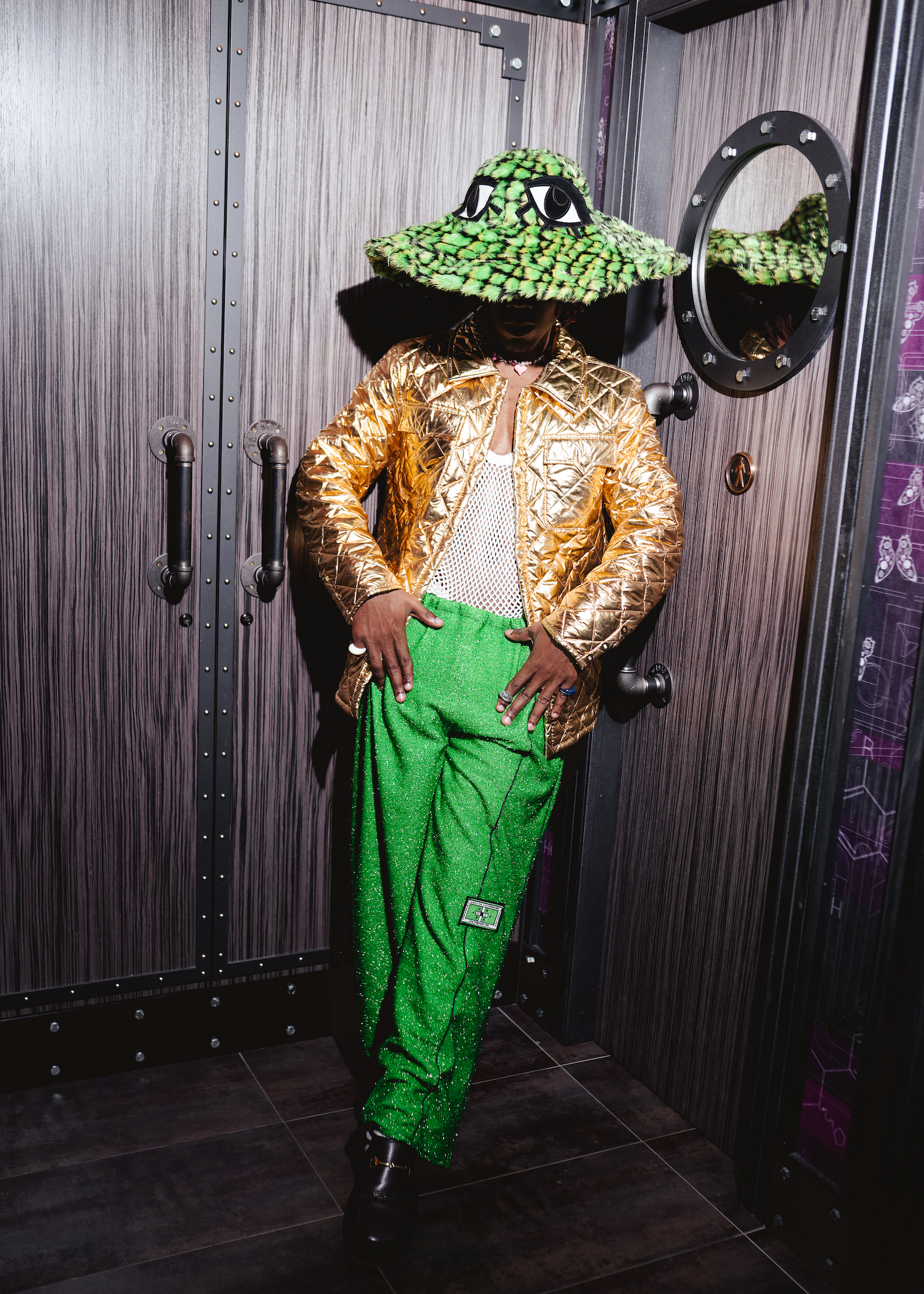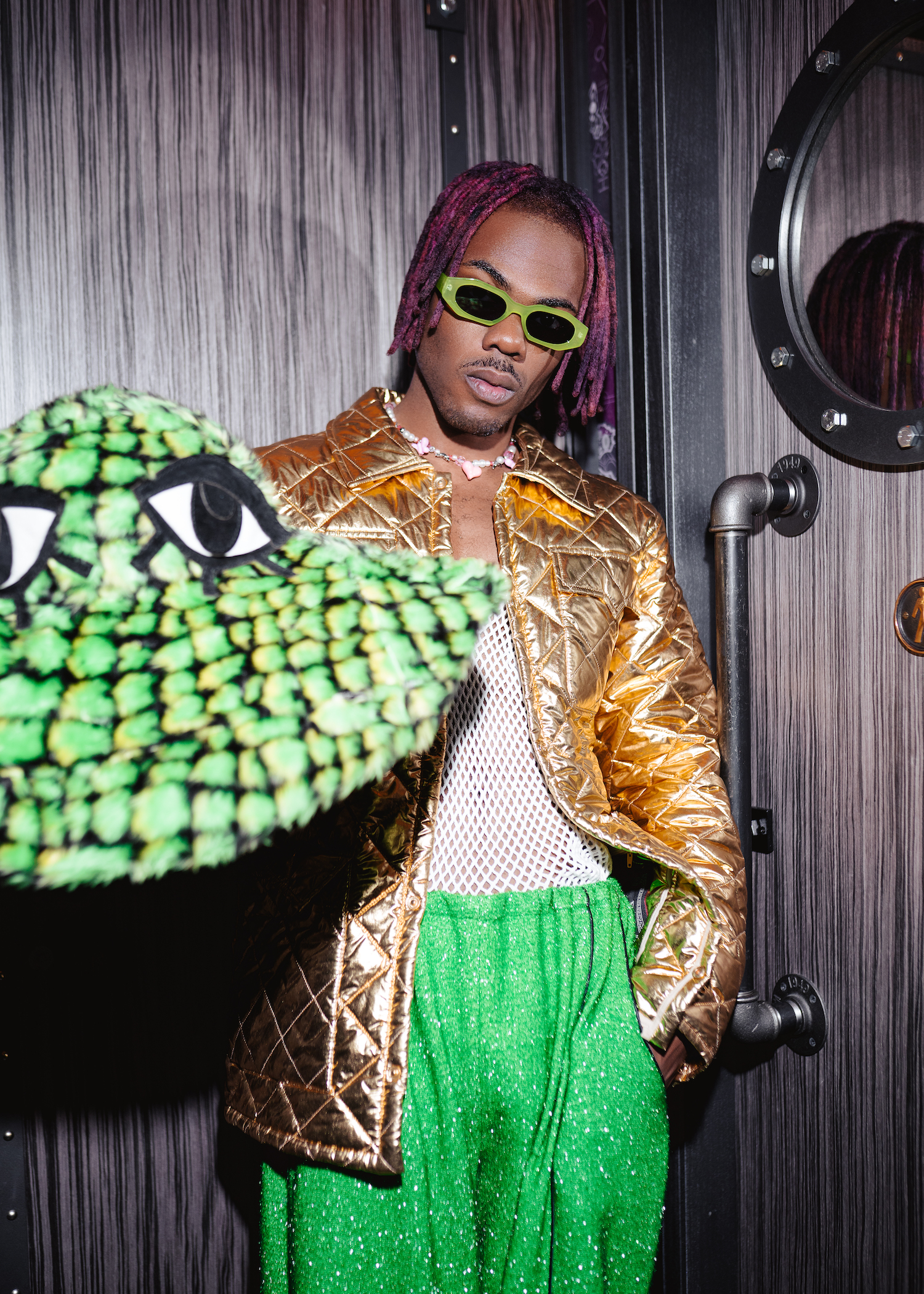 Taking such a big risk like that, has that given you ammunition in ways you think nowadays. Do you ever feel like there's a notion of: "what's this risk to the risk I took back then?" type of thing?
Exactly that. I have taken much more risks since then and I feel like that risk just gave me the ginger.
By combining emotively etched elements with Afrobeats, you have essentially created your own genre "Emo-Afrobeats".
I just felt like Afrobeats is a very broad term. When explaining my sounds, I wanted to be more specific. As we know it, it was pioneered by Fela Kuti who combined folk African traditional drums with Jazz…
.. A legend.
Yeah, that was crazy. That was the first time someone had ever done that, and it resonated with people across the world. Decades later, a young artist like myself coming into that legacy, I feel like I had to make music that represents a time, a place and myself. I wasn't born in the same generation of Fela, so the music I make can't be the same. That's just a foundation and I put myself and my own element into it. My element is emotion. You can vibe to it, you can move to it, but you can feel the emotion. I'm a cancer and a Pisces moon, it's two emotional signs in one person, it's an energy and people feel it.
I'm a cancer too. Gang! You have an eccentric and unique style. By being such an individualistic character, does this amplify your success, ability, and ambition?
I would say so. For me, I consider myself a vibe. From the music I make to the clothes I wear. It stems from my vibe and how I'm feeling. I have a strong desire to not fit in. I don't like to wear things that people wear, just because they are wearing it. My vibe and feelings form the sound and style I have.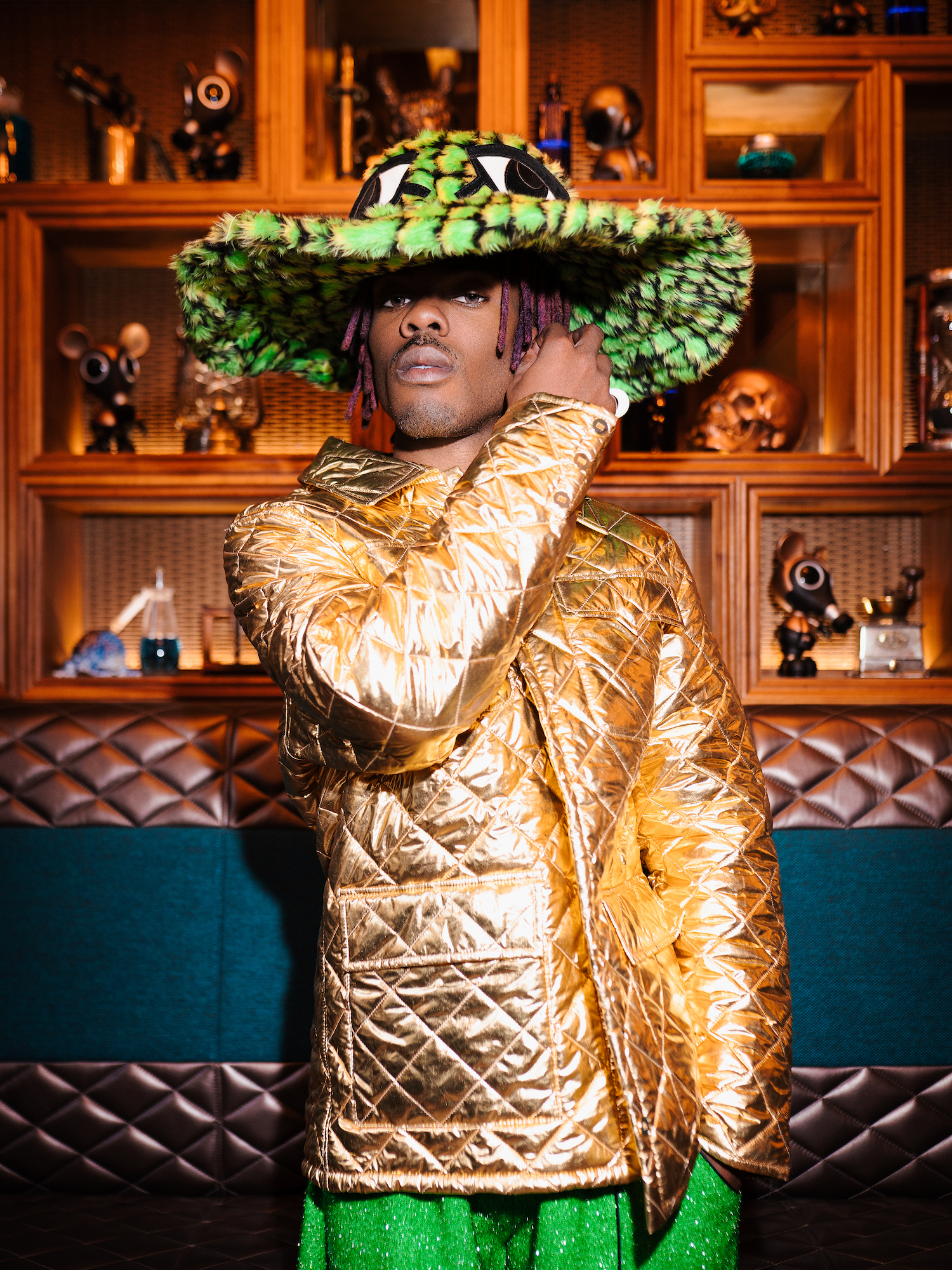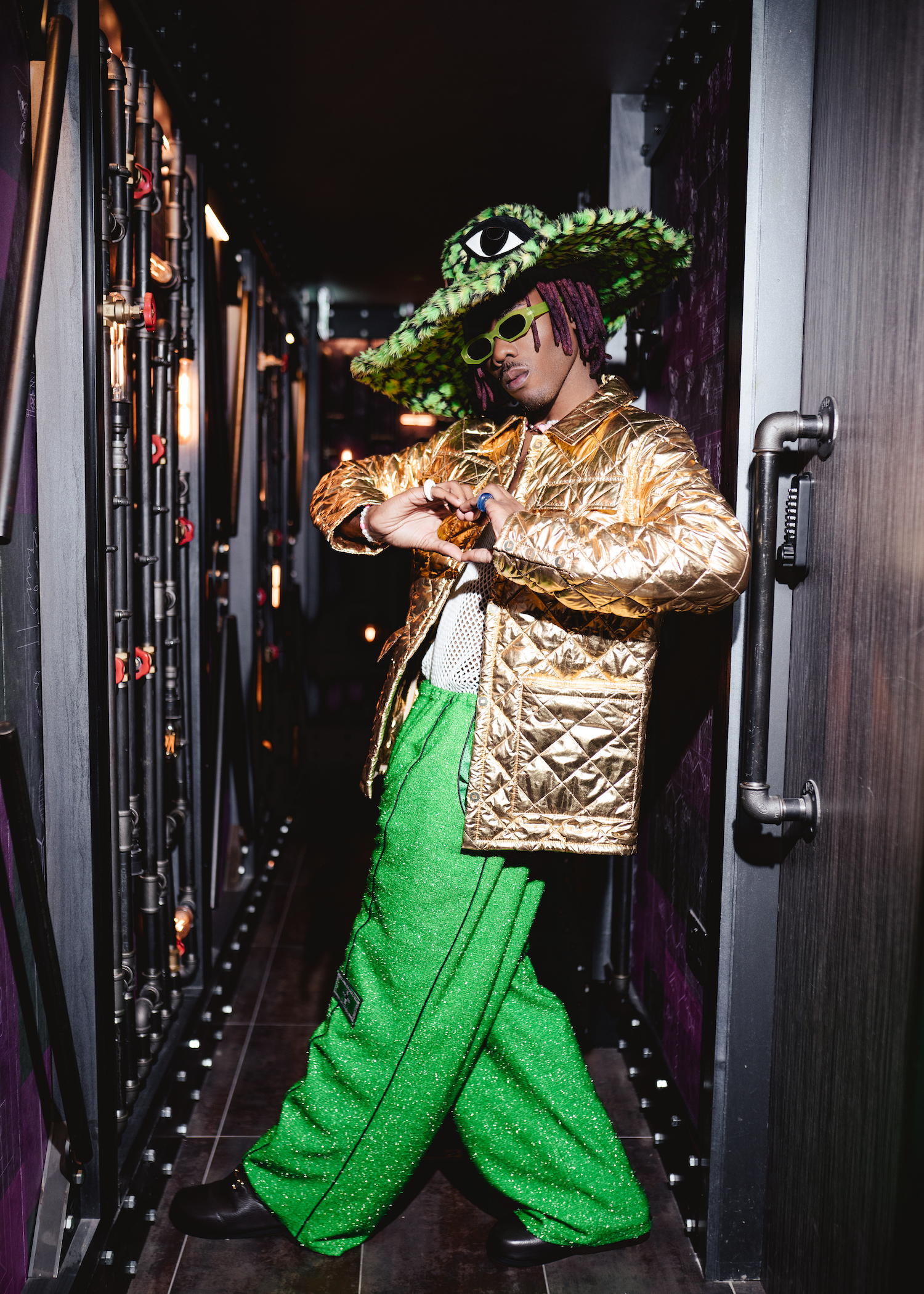 Which word best describes your fashion?
Emo. My fashion is a different type of emo.
The sky is the limit. If you can create your own genre, you can make your own sense of style. Emo CKay?
Exactly. Its Emo with a touch of CKay.
In an alternate universe, who would you be and what would you be doing?
Maybe engineering or something. But I'd hate myself in that alternate universe because I'd be good at it, but I wouldn't happy. I like it here.
Okay, well let's stay where we are. You've just released two brand-new singles, 'Emiliana' and 'By Your Side' which already is filled with the recipe for success. Is there a secret ingredient you want to tell us about?
Ha, It's not a secret. For me, the secret ingredient is CKay. I put myself into the song. A couple spoons of me.
Tablespoons, teaspoons, sprinkles? What are we talking here?
Tablespoons. I wouldn't have it any other way.
Finally, how do you see the future of CKay? Let's manifest this.
I see Ckay playing stadiums around the world, doing much bigger things. Creating more music. Just doing a madness. Creating more genres too. Why create one? When you can create two or three.