Talks football, fashion & future.
At just 18-years-old, as an established winger for Liverpool FC and a New Balance Athlete signee, Harvey Elliott is in many ways like any other teenager; enamoured with creative expression, music, fashion, and the pursuit of success.
In spite of his injury, his inherent optimism and positivity are some of the many things that have kept him afloat during his recovery process.
As a figure of the burgeoning generation of young footballers, Elliott also stands among the likes of Bukayo Saka and Sadio Mane as a New Balance athlete. In recognition of his personalised New Balance Furon v6+ model titled 'Diamond Cuts Sharper', Elliott is dedicated to consistently improving his game and attributes his accomplishments to the support system from his family, Liverpool FC and New Balance.
"I'm very thankful and appreciative of New Balance wanting to sign me. I've loved every bit since I've signed, and I can't wait to see what the future holds."
For an exclusive interview with PAUSE Magazine, I sat down with no. 67 to find out more.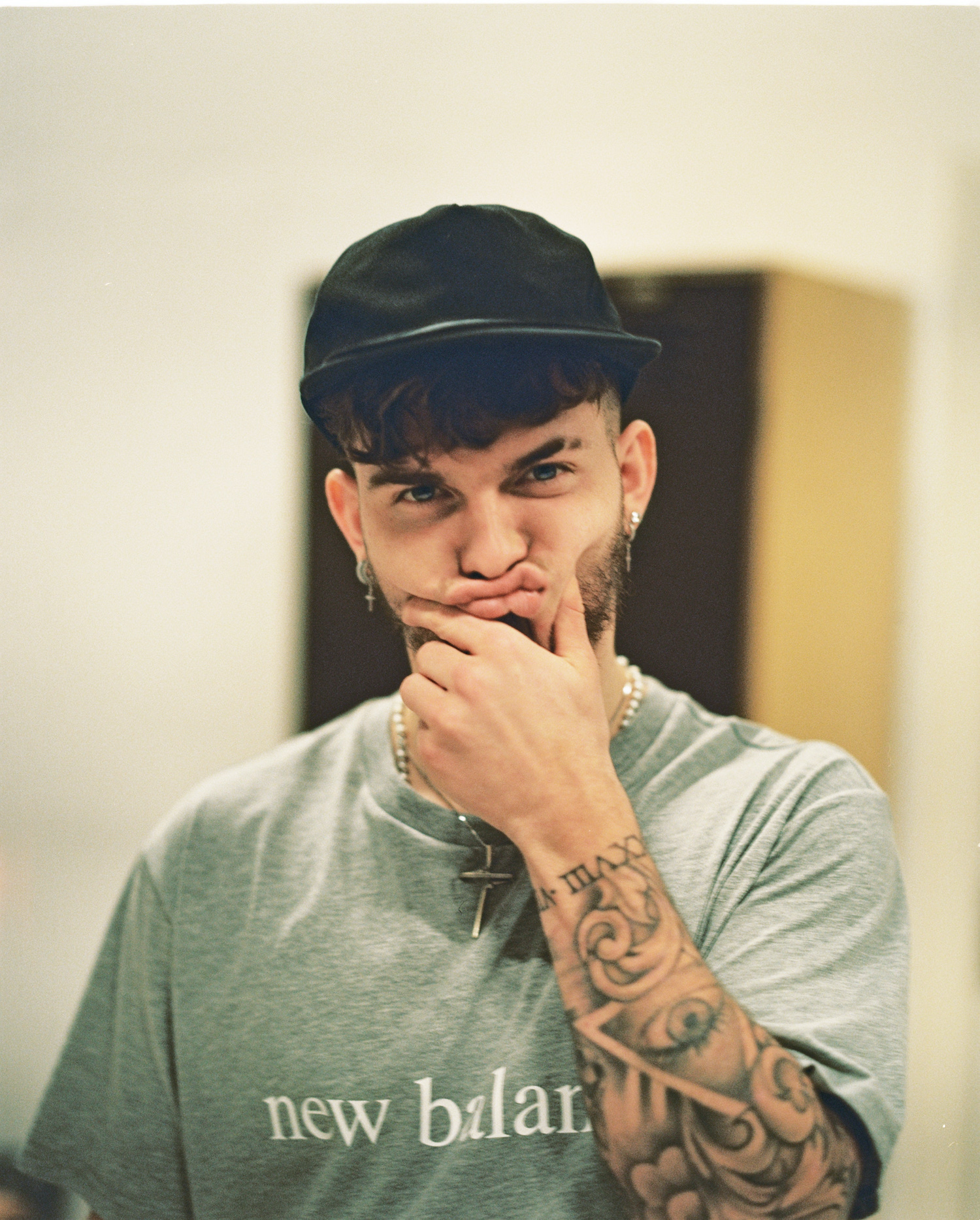 You've been described as the 'little diamond of the team'. As we all know, in the absence of pressure, diamonds do not exist and cannot be formed. Was there ever a time in your career when you felt any pressure to reach a certain point?
Not really, to be honest. I think as a youngster, there's not much pressure as people are not expecting you to perform to the top-quality, week in -week out. In all fairness, I don't feel pressure in general. However, as I said, being the youngest on the team when it comes to the big games, you're not thinking about it too much. You want to do well, but the fans are always looking at the big players, so you sort of go under-cover. I'm 100% confident in myself and I'm happy.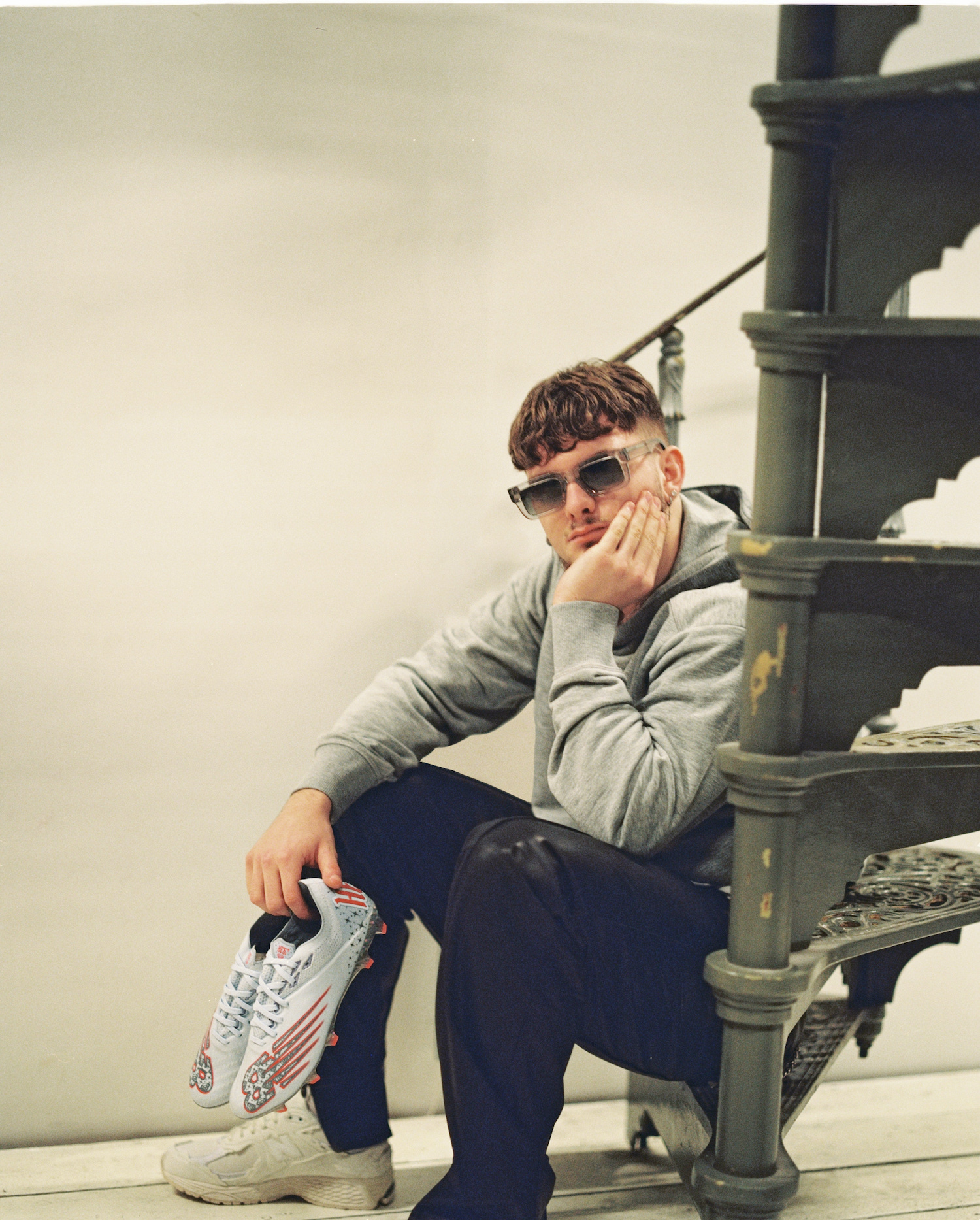 You are incredibly gifted and one of England's most outstanding athletes. Which qualities do you feel distinguish you from the rest?
Working hard and my determination. I've always had that as a kid – my family has brought me up to be determined and to always work hard. My dad always used to say to me: "You can have a bad day, as long as you have worked as hard as you possibly can." To be brought up around my family, to have that drive in me, and to be 100% committed to what I do, I try and get the best out of everything. I'm so appreciative of that and that's what I think separates me from the rest.
In what ways do you look forward to accomplishing the next thing you desire?
I take things step by step and game by game when I'm playing. Obviously, you want to achieve big things as a team and as a person, but you also need to perform well to get those opportunities. I just ensure I perform [the best that I can] when I am given the chance.
Recently, you've shown quite an aptitude for photography – capturing teammates during matchdays. Would you consider yourself a creative person?
Yes, I'd say I am creative, but photography isn't my thing. Some of the pictures I have taken… (to be fair some of them are alright, it's just more of a side thing to bide some time whilst the players warm-up).
How likely is it that you will find yourself in a creative minefield?
Every day. Whatever the situation is, I like to be creative. Even getting dressed in the morning, I like to throw on a load of random colours or try something else. You always need creativity in your life, you can't be plain and boring (if that's the right word?) – I think creativity is everywhere in the world.
How does Harvey Elliott differ from off-the-field to on-the-field?
I don't think there's much of a change. As I say, I'm always confident and when I step on the pitch, I feel like I'm the best player and everyone needs to have that confidence. Off the pitch, that's where it sometimes stops – I like to laugh, joke, have fun and be happy in life. I'm grateful for everything that I have experienced and for the things I have in front of me.
What kind of things do you enjoy when it comes to spending time off the pitch? Are you a big music fan? Do you like shopping? Or are you more of a homebody and prefer to stay chilled?
I'm a bit of everything. I like shopping, I like listening to music, I like staying home. It just depends on my mood. I like to do a lot of things. Music is a big part of me. In all fairness, everyone in the sport loves music, as you need something to get you motivated before a game. Sometimes when I'm training or playing, I have a song in my head, it's a nice feeling and I can't do anything without music. Even when travelling – I'm always connecting to the speakers, my family are always complaining about my music in the car but it gets me in the zone and keeps me motivated.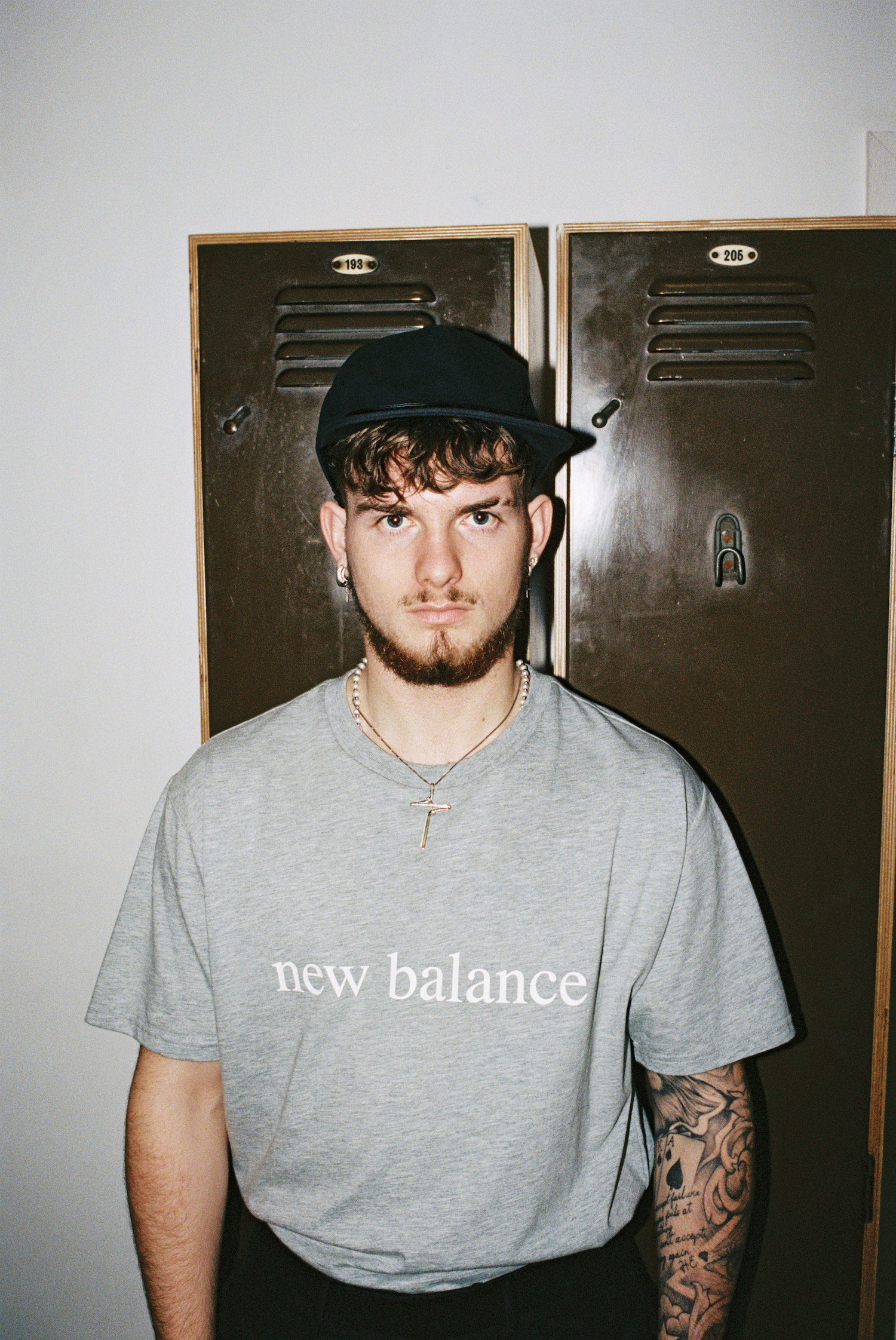 I was just going to ask… preparing for a photoshoot or editorial, what is considered essential for you to get into the mood? How do you catch a vibe?
Music tops it. There's nothing more that can get me motivated than music. I like different styles of music, and it depends on my mood. If I'm chilling, it's old-school and if I'm in the gym, it's 50 Cent.
We must get into the New Balance sponsorship. Upon signing, how did you react initially?
I was very excited. New Balance are of course a great and massive brand and have seen the likes of Sadio [Mane], Bukayo [Saka], you can see what path New Balance are going down. 

Having meetings and one-to-one chats with the team, it felt special to me when they considered me to be on the team. It was something I wanted to take up 100%. I'm very thankful and appreciative of them wanting to sign me. I've loved every bit since I've signed, and I can't wait to see what the future holds.
As you mentioned, the sponsorship was a big step in your career, but you remain focused on working hard and improving your game. What would you say constitutes reaching that 'next level', how do you measure that?
I think working hard on parts of the game which are not my strongest point. There are always things that I and other players need to improve on. After a while, things come into place, so to have both New Balance and Liverpool on my side, it's a blessing.
It seems like they provide a good support system for younger players.
If you look at the majority of the team, they are up-and-coming players who are world-class. It shows which path [New Balance] are going down and the support that they are willing to give.
You've collaborated with New Balance on your own, bespoke, personalised Furon V6+ 'Diamond Cuts Sharper' boot. Tell me what each part of the design means to you?
The boots themselves mean the world – to have my very own boot is a dream come true. Ever since I was a kid and seeing the big stars have their own boots, it's been a dream come true for me. They have the little logos everywhere and my squad number, so it features aspects that mean a lot to me. I've got my family and dog on there as well, the people that have been around me since the beginning, so before every game, I make sure to take a look at them and pay my respect.
That's a wonderful full-circle moment, times when you can reflect on how far you've come. Speaking of your dog – who also featured in one of the New Balance photoshoots – he seemed rather happy about it too?
He's not normally that good but he must have got nervous.
I know we briefly touched on it, but a personalised boot. It must be so sentimental. How does it feel?
I still can't get over it. When the first message came through stating I was going to have my own boot and design… then the process of designing it and speaking to the team about colours and designs. I can't get over it.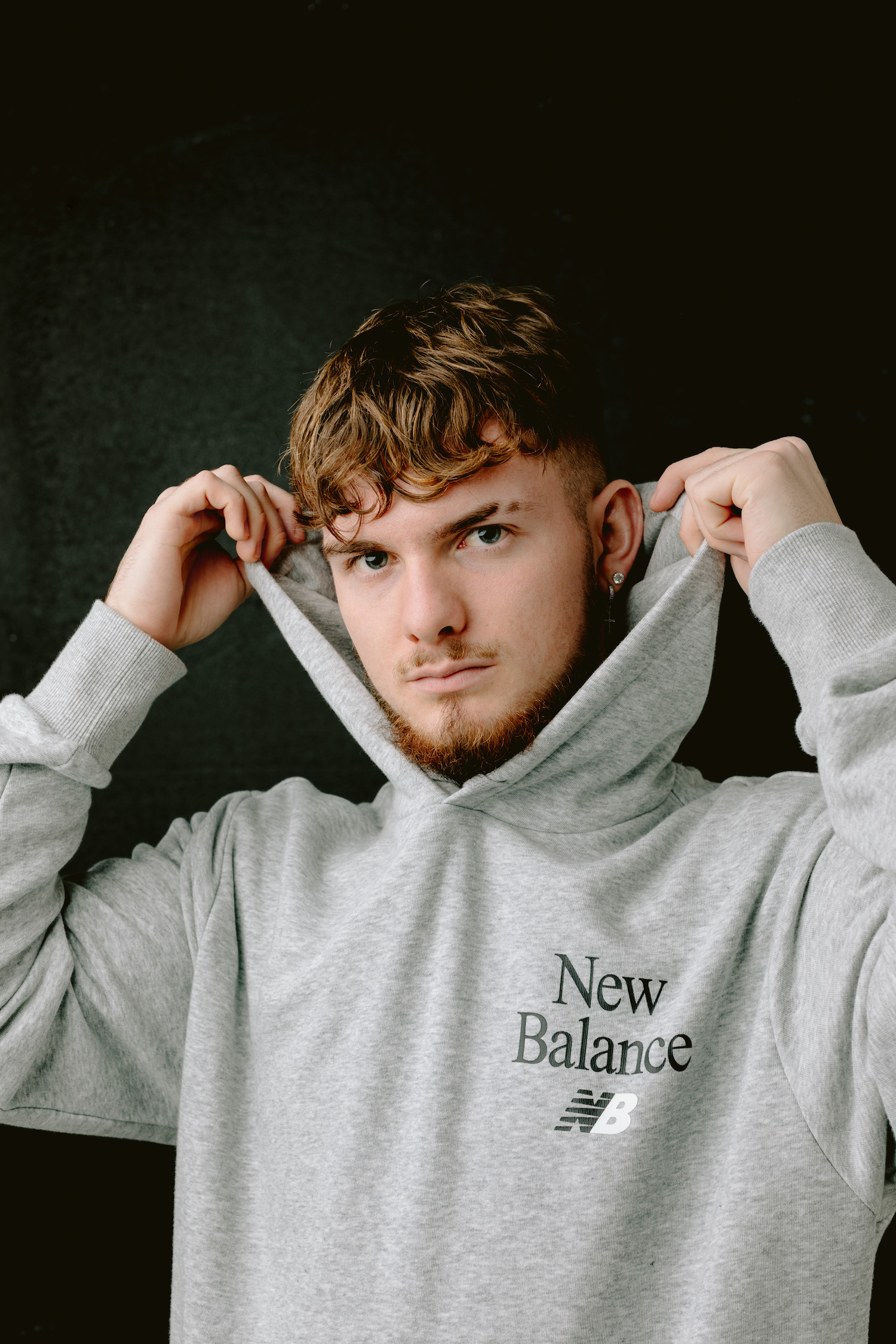 Speaking of fashion, how does fashion fit into your life, outside of football? Are there any ways in which fashion becomes advantageous when exhibiting a certain fit? How do you align your approach to both sports and style?
Fashion and football are a big thing, you see so many players rock different outfits and designs. It's a big part of me, in fact, my parents always complain to me that I'm buying more and more clothes and shoes. I enjoy shopping and looking for new outfits.
You have quite the collection of tattoos. Do they all have meaning? If so, do you have a favourite?
They do all have meaning. When I first got my tattoo(s), the first question my parents asked was: "will they have meaning?". I guess, no one can tell you what to get, it's down to you at the end of the day but it's important to appreciate the meaningful things in life. My family have been through a lot, [particularly] when I was younger. Taking those experiences and how they have brought me up to be the person that I am today, those tattoos are a reminder of the growth and I want to live with them for the rest of my life. My favourite one is of me when I was younger with a ball in my hand as a Liverpool supporter, taken from a photograph. It's something I can look back at when I'm older and perhaps use it motivationally for my future family.
We all watch or play football teams on TV, including you I'm sure, but what is it like to play for them in reality? Was that transition difficult to adapt to?
It was when I joined Liverpool. As everyone knows, I've been a Liverpool FC supporter since I was younger. So, to go from watching the games and the stadium as a fan to walking out onto the pitch with the shirt on, it's crazy and it's something I still haven't got used to.
I [sometimes] have to pinch and compose myself, as I need to stay focused throughout the game. I mean, getting excited is one thing but I can't lose concentration and sometimes I find myself staring into the stadium, listening to the fans, and thinking "wow".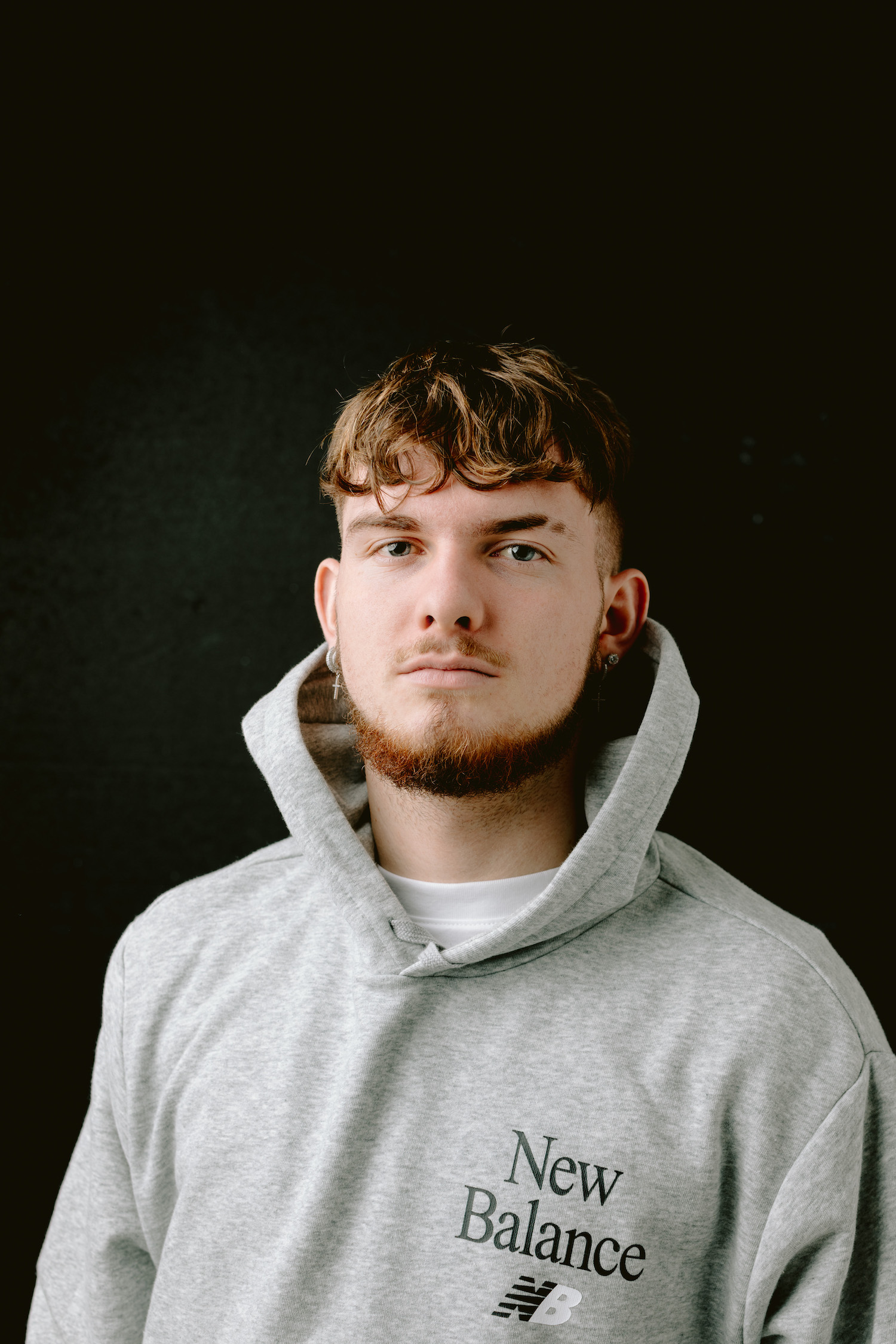 Do you have a FIFA Ultimate Team? And if you do – are you on it?
I do have a team and I am in it, but I don't play myself because my rating is a bit low. Maybe this year, FIFA can help me out.
Let's discuss your plans for 2022, both personally and professionally?
Hopefully, I want to achieve big things, perhaps winning the Premier League and the Champions League. Getting back into the team as quickly as possible and remaining healthy and fit is one of the main goals for me.
Finally, what do you wish for people to take away from you and your story?
Be yourself. Anything is possible. If you're ever feeling down, think about your past and the experiences that have led you to where you are today. Family, friends, they aren't around forever, and I know a lot of people go through different situations and experiences but we're all in it together. It's important to stay focused, positive, and enjoy life.