SITUATIONIST Look to the Future.
Looking to address 'current situations of mind', SITUATIONIST have unveiled their Spring/Summer 2022 collection campaign for your perusal.
Working off of recent times, the brand sees hope in the "extremely alarming, uncertain, and deconstructive" nature of the last few years, looking to specifically feed the creativity of artists and tell the story of heritage and its innate ability to carry hope.
Highlighting a range of pieces, including knitwear, netted vests, uniquely tailored smart casual wear, check out the campaign in question below.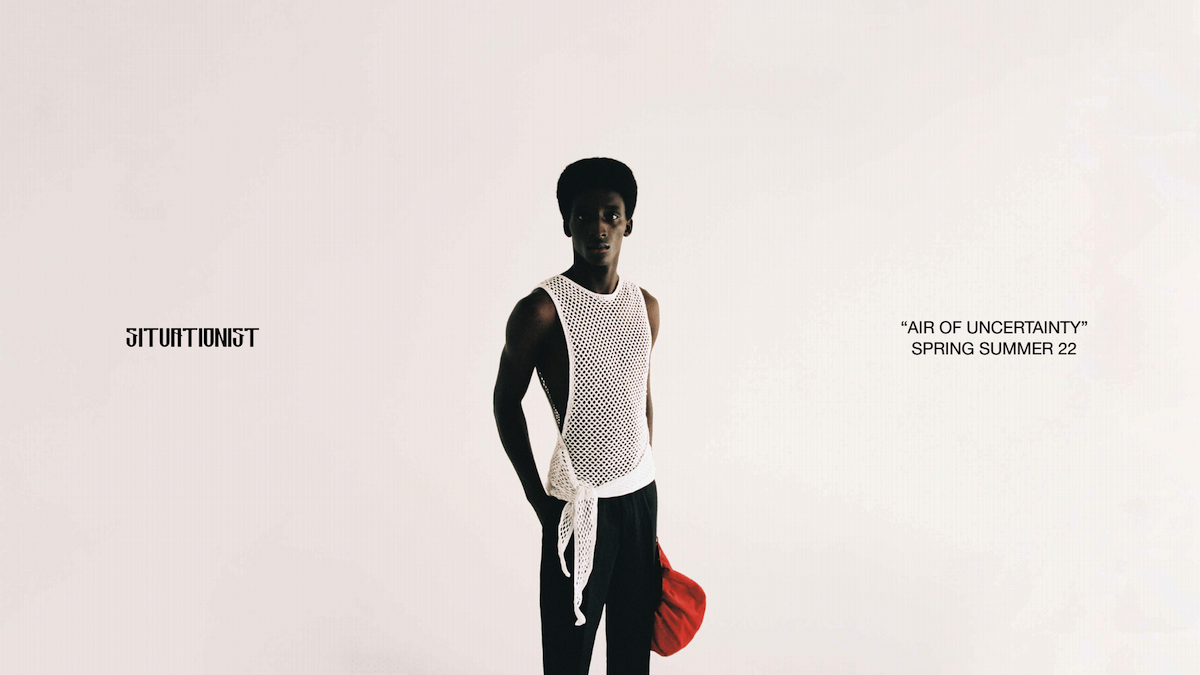 PHOTO CREDIT: @SITUATIONIST