Coming this week.
Seemingly always being in season, Fear of God has unveiled their latest efforts for the upcoming spring period, with their 'Essentials' line sticking to its traditional earth tone colour palette.
Jerry Lorenzo's Fear of God 'Essentials' line has been a staple in streetwear for a couple of years now, providing consumers with a range of affordable heavy knit sweats, light outerwear pieces, as well as several other key essentials for layering in every season. For this upcoming Spring 2022 release, Fear of God stay true to their simple formula and keep their capsule-like structure, with the range seeing a predominantly beige line-up that takes monochromatic looks to their extreme.
Some pieces from the collection include the classic FOG Essentials sweatpants, hoodies, and crewnecks, with other staples including rugby shirts, bomber jackets, running shorts, and their popular California slip-on shoe. The collection sees both male and female collections, but with the oversized fits of the products, a unisex approach is clear to see.
Check out some of the collection below, with Fear of God's latest set to drop on March 10th via their website.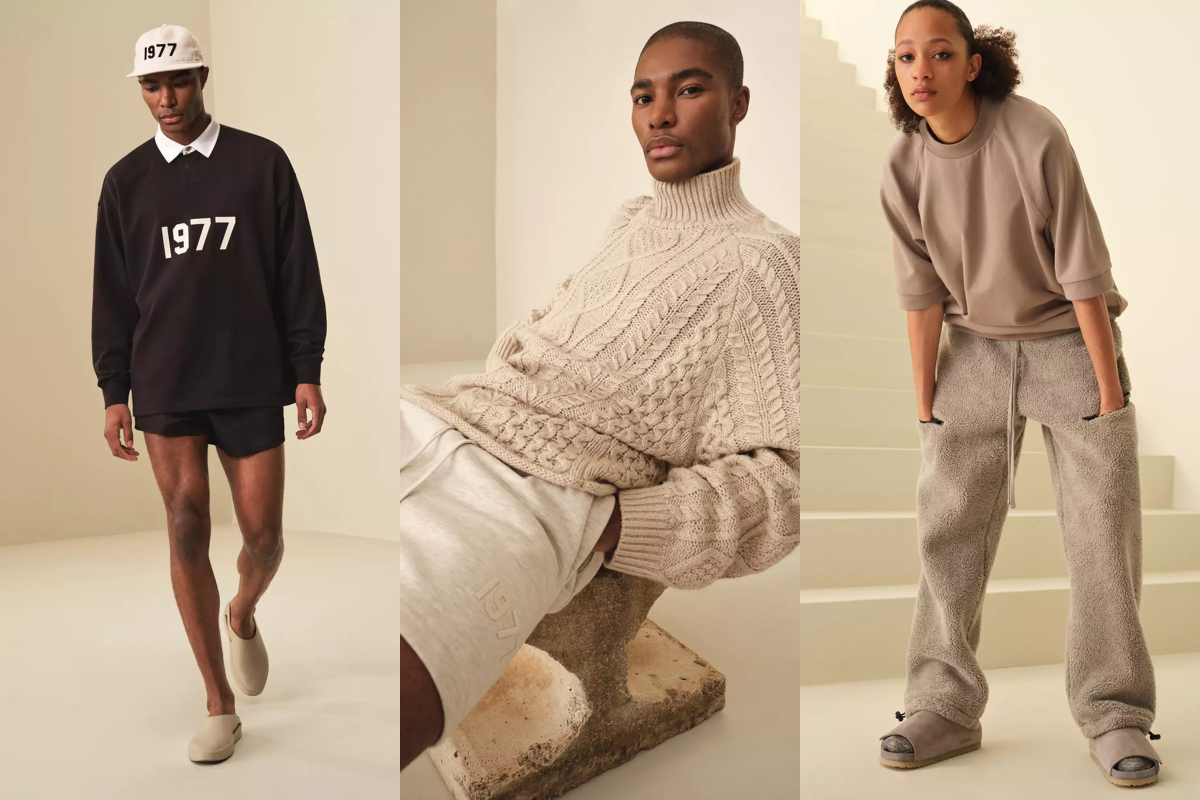 PHOTO CREDIT: @Fear of God