Talks fashion, sports & growing up.
Shai Gilgeous-Alexander knew basketball was his dream career the moment his parents put the ball in his hands he never looked back. Today, Canadian professional basketball player for the Oklahoma City Thunder Shai inspires us all in sport and fashion. Being one of the first in his town to make it into the NBA, Shai expresses how much working hard consistently is key to achieving your goals. Known for his distinct sense of style, Shai shares with PAUSE why Louis Vuitton is one of his favourite fashion brands, what inspires his style, attending the Met Gala for the first time and his thoughts on what Virgil Alboh did at Louis Vuitton.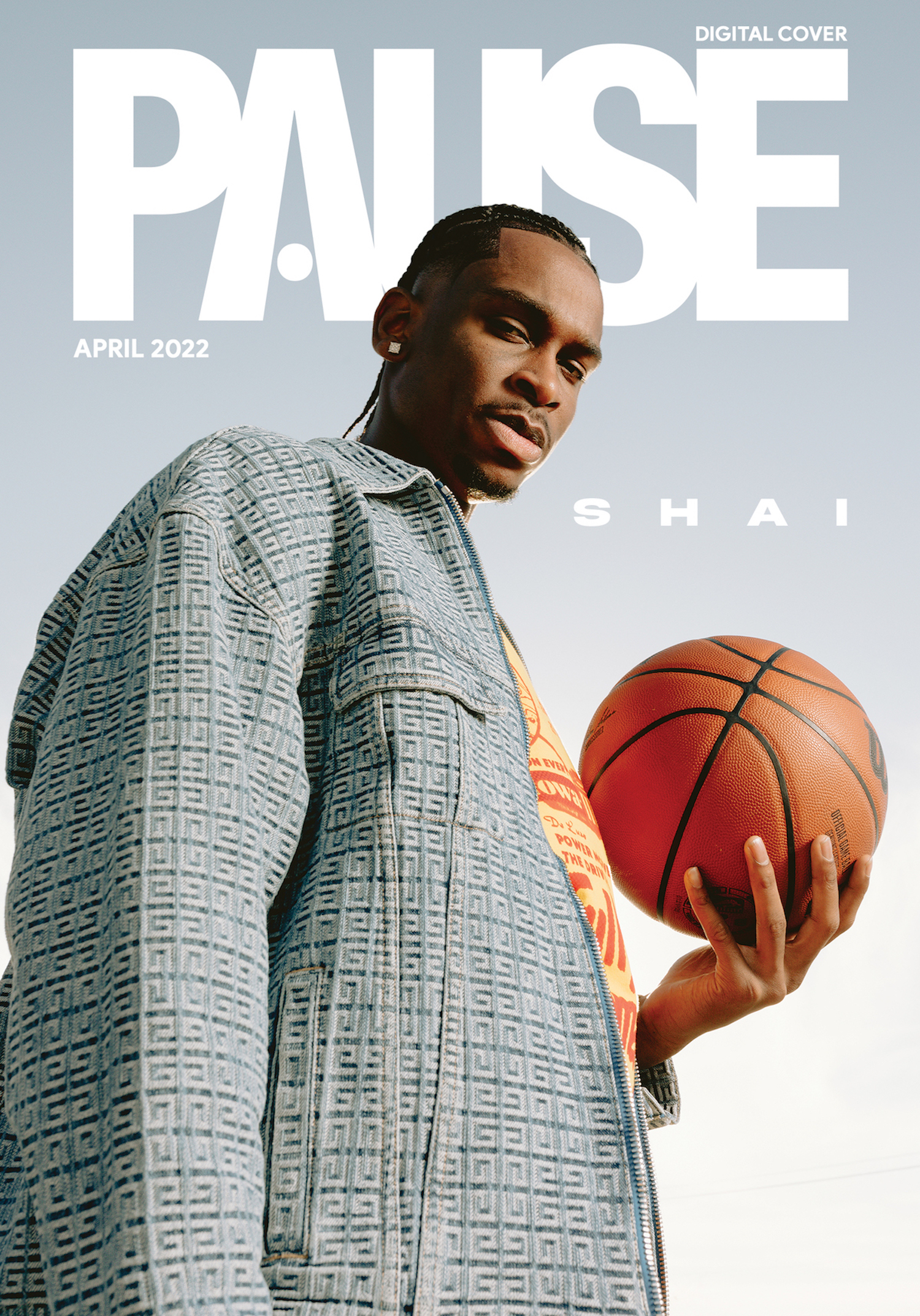 Tell us about you. With us being from the UK, and for those that don't know much about you or what you do, where did you grow up? And how did your love for basketball come about?
I was born in Toronto, Ontario… Canada. I moved to Hamilton, so Ontario was like 45 minutes away. I was like 11 years old and I kind of went through high school out there. But I've always had a love for basketball, it's something that I've played for as long as I can remember and I always had a ball in my hand. I guess you can give thanks to my parents for that! It's something that I've always been in love with and it's worked out for me, fortunately.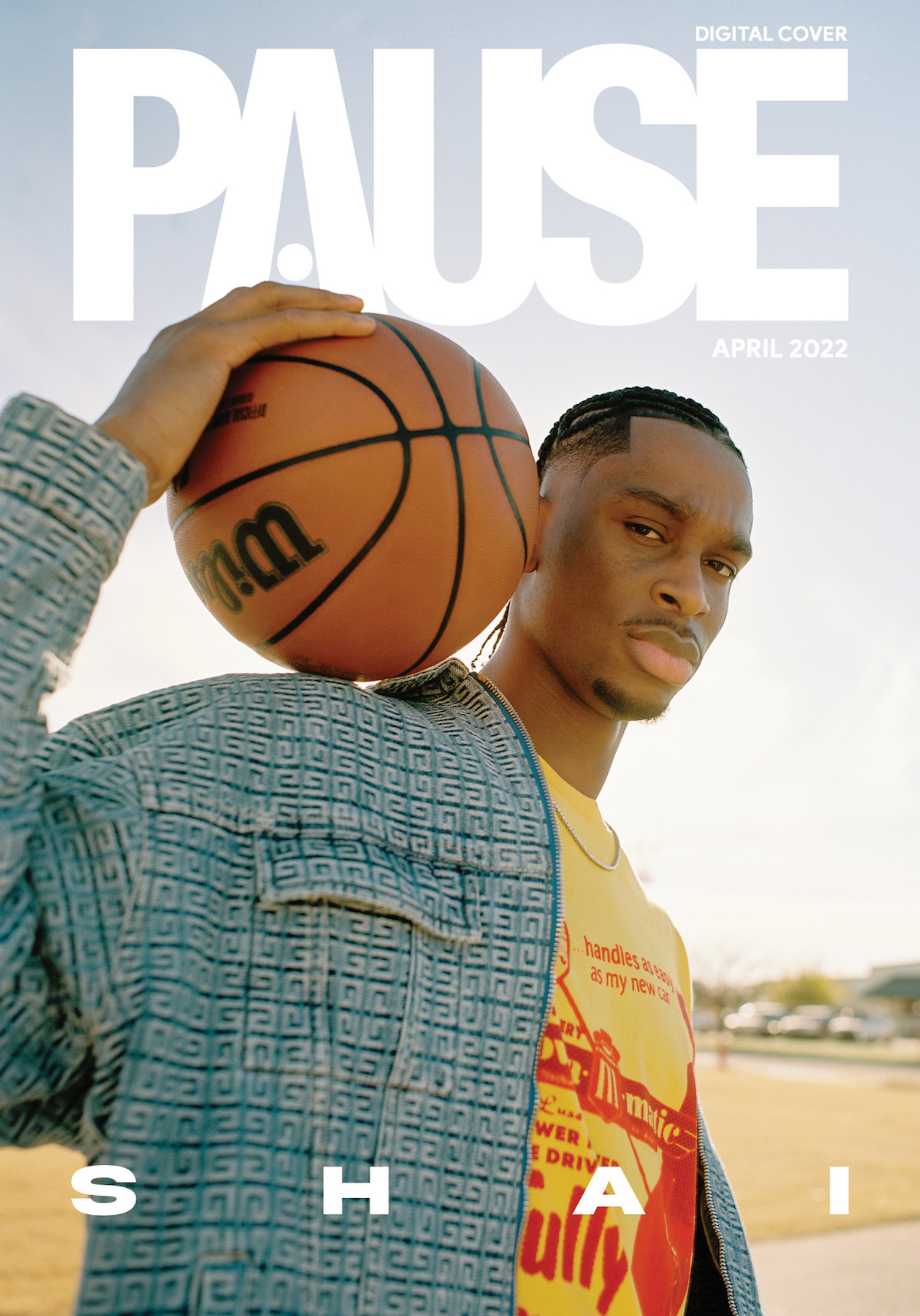 Why do you say thanks to your parents for that?
They put the ball in my hand early… I always had a mini-goal in the house, a mini-basketball net. I was always playing sports, and they signed me up for those things.
Do you feel that you have to live in a big city if you want to make it in basketball?
No, I don't think so at all. In the city where I grew up, I'm the first person to make it to the NBA and if I had that mindset, then I wouldn't be here.
You grew up in Toronto you said?
Well, I grew up in Hamilton… that's where I really went through becoming a man, you know? I was younger in Toronto. Being independent and stuff, I grew up in Hamilton. Yeah so, if I had that mindset then I wouldn't be in the NBA today, so of course not. You've just got to follow your dreams as long as you can and try to make them possible.
What would you say is important to make it in basketball?
A lot of things are involved… first and foremost, you've got to work hard. You've got to work harder than a lot of people do to make it. A little bit of luck has to happen… you have to be in the right place at the right time for sure, for other people to see you. I believe that if you work hard enough, you will be seen by enough people and you'll get your shot to produce and prove yourself. It all starts with hard work for sure.
Did anyone in your family play 'ball?
My dad played growing up. And then my mum was an Olympic track runner, so both parents were athletes.
What tips would you give for playing well on the court? What makes a good player?
It depends on the position, but the best players on every team can do the most things. You can dribble, you can pass, you can shoot, you can make decisions, make reads… you can defend, you can rebound. Obviously, the best players in the world on every team can do the most things on both ends of the court, so being as versatile as possible.
Are there any basketball players that you look up to?
Umm, not anymore… but growing up I was a big Allen Iverson fan. Big A.I. fan.
You're a very stylish NBA player, but how did your interest in fashion spark?
Growing up I always liked looking good, representing myself every time I left the house. And then I guess as I grew up, as I started getting into shopping and figuring out brands and stuff like that, my love for it just grew. I've always been a little bit artistic… I drew a little bit growing up and I always enjoyed art class growing up in school.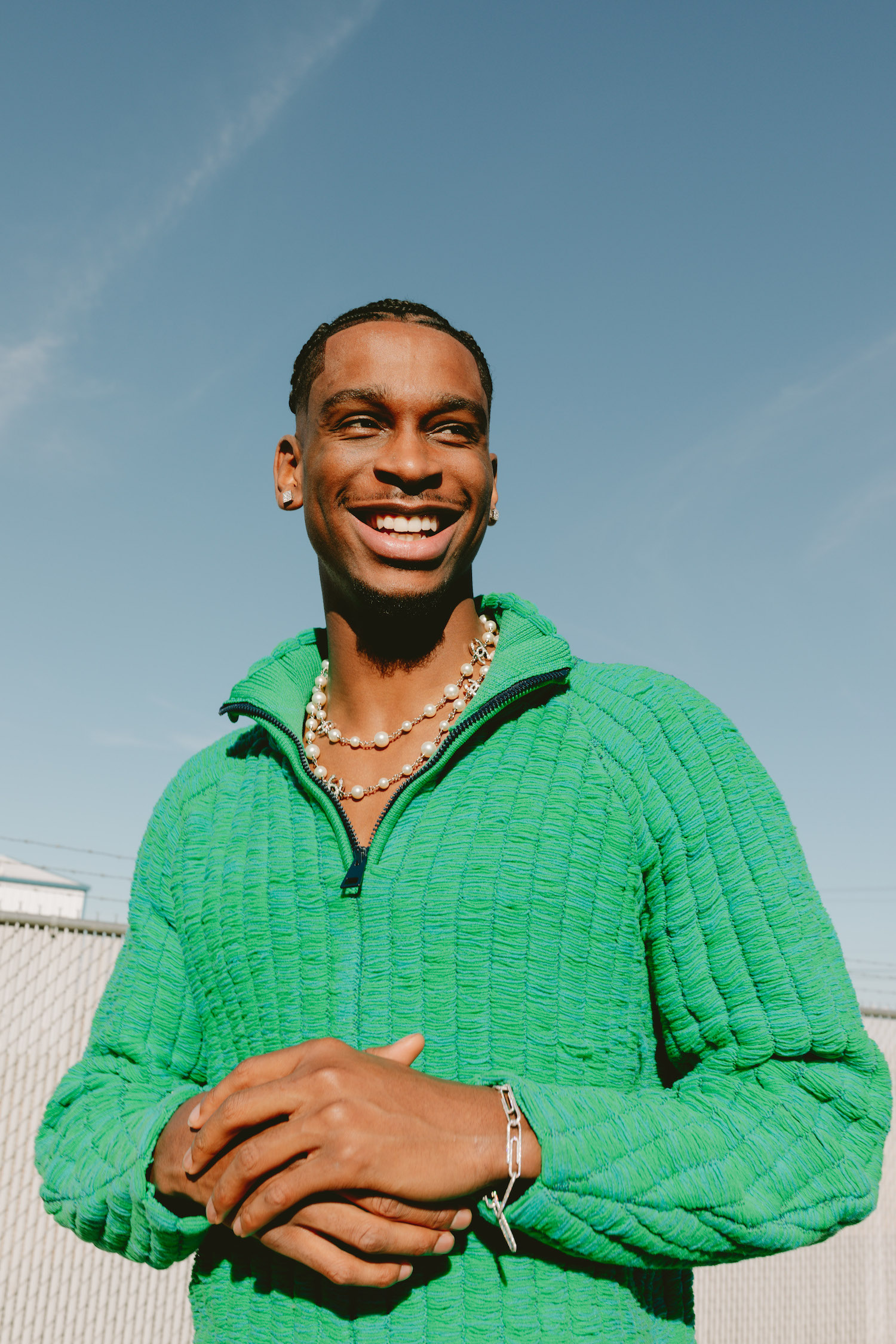 Necklace: Chanel Top: Sunnei @ Heat Trousers: The Incorporated Trainers: Converse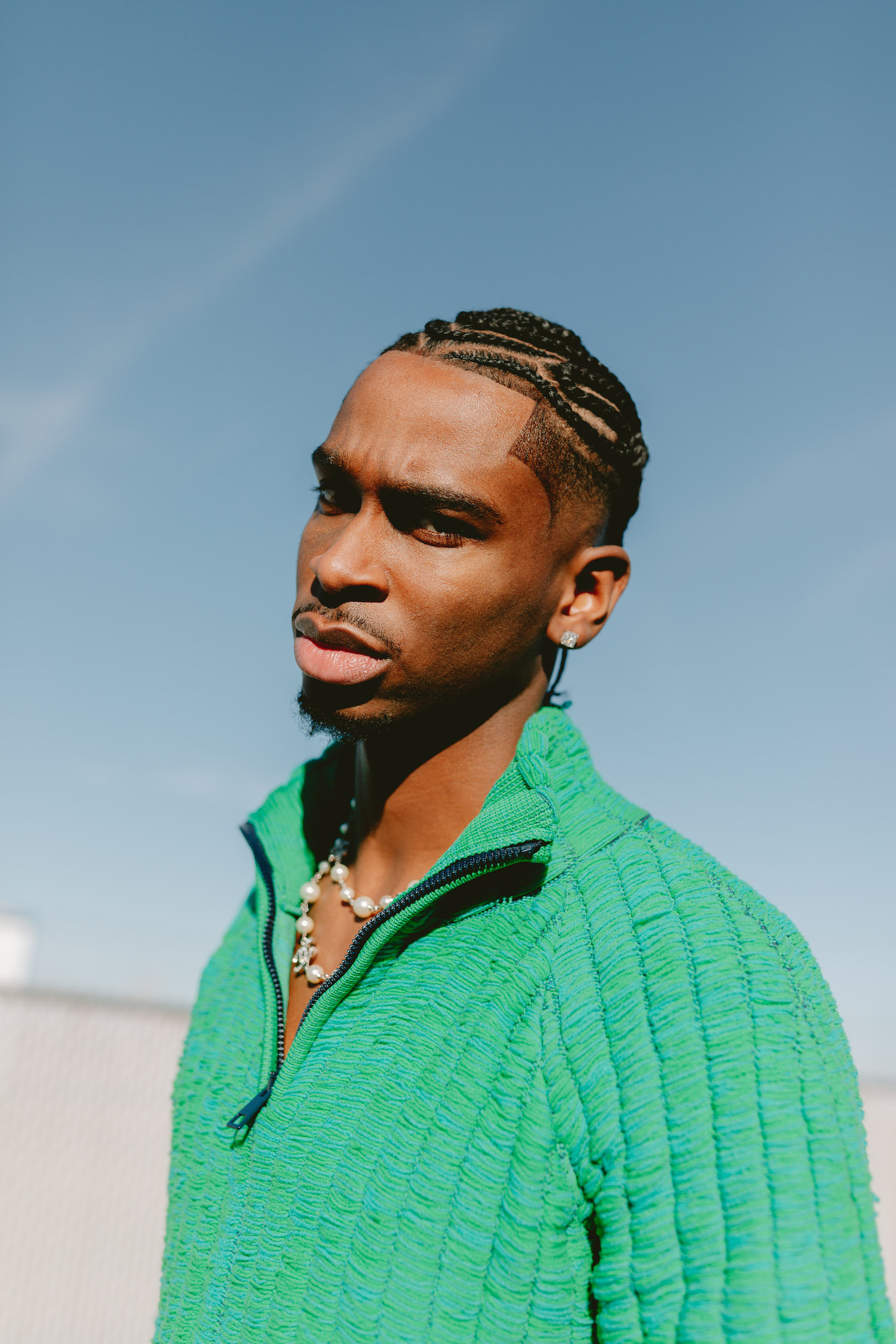 You've been giving fit after fit during quarantine. What inspires your style?
Umm, honestly it's whatever I'm feeling in that moment. There are obviously certain things that are just sick creations and you just try and make them work. But most of the time it's whatever I'm feeling in the moment, however, I'm feeling that day, or if there's an event I have to go to and whether that has a theme or a dress code. Most of the time it's just my mood.
What's your favourite fashion brand right now?
LV (Louis Vuitton) is an easy one. Bottega (Veneta) is an easy one. Marni. Kapital. Julius. There are so many! I could go on for days.
You seem like a big fashion source for finding archive pieces… tell us about some of the craziest pieces you've found.
The craziest pieces I find are like vintage pieces, pieces that aren't around anymore… then they're not as easy to get. I find vintage pants all over the place, jewellery, vintage t-shirts. Those are always the most exciting things to find because, you know, it's hard to find it and you're not going to see somebody in it the next day.
And how do you find them?
Oh, I'm shopping. L.A. and New York have great vintage stores, but a lot of cities have them, you just have to look for them. Every city that I travel to that we play in the NBA, so when I travel I'll have a look and go to those vintage stores. I'm always shopping online, always.
If you had to wear one designer for the rest of your life, who would it be?
Louis Vuitton, for sure.
Why?
I just feel like the collection has enough range that I could wear it for the rest of my life.
Obviously, we can see that you're a big fan of Louis Vuitton, R.I.P. Virgil. What was your favourite piece that he designed?
I don't know if I have one specific favourite piece, but he did the Louis Vuitton blow-up life jacket. That and the vest. Then, in the next collection, his (Nike) Air Forces 1's… I think that was just super monumental, because as a kid, everyone was wearing Air Force 1's and to see Louis Vuitton and Air Force 1 finally collaborate, it was so cool.
Growing up, you saw replicas and fakes of Louis Vuitton's print on an Air Force 1 and you thought "Those are fake, obviously." To see those come to life is super cool and monumental.
It was this jacket you were talking about right?
Yeah.
I remember that picture, that picture went VIRAL!
(Laughs)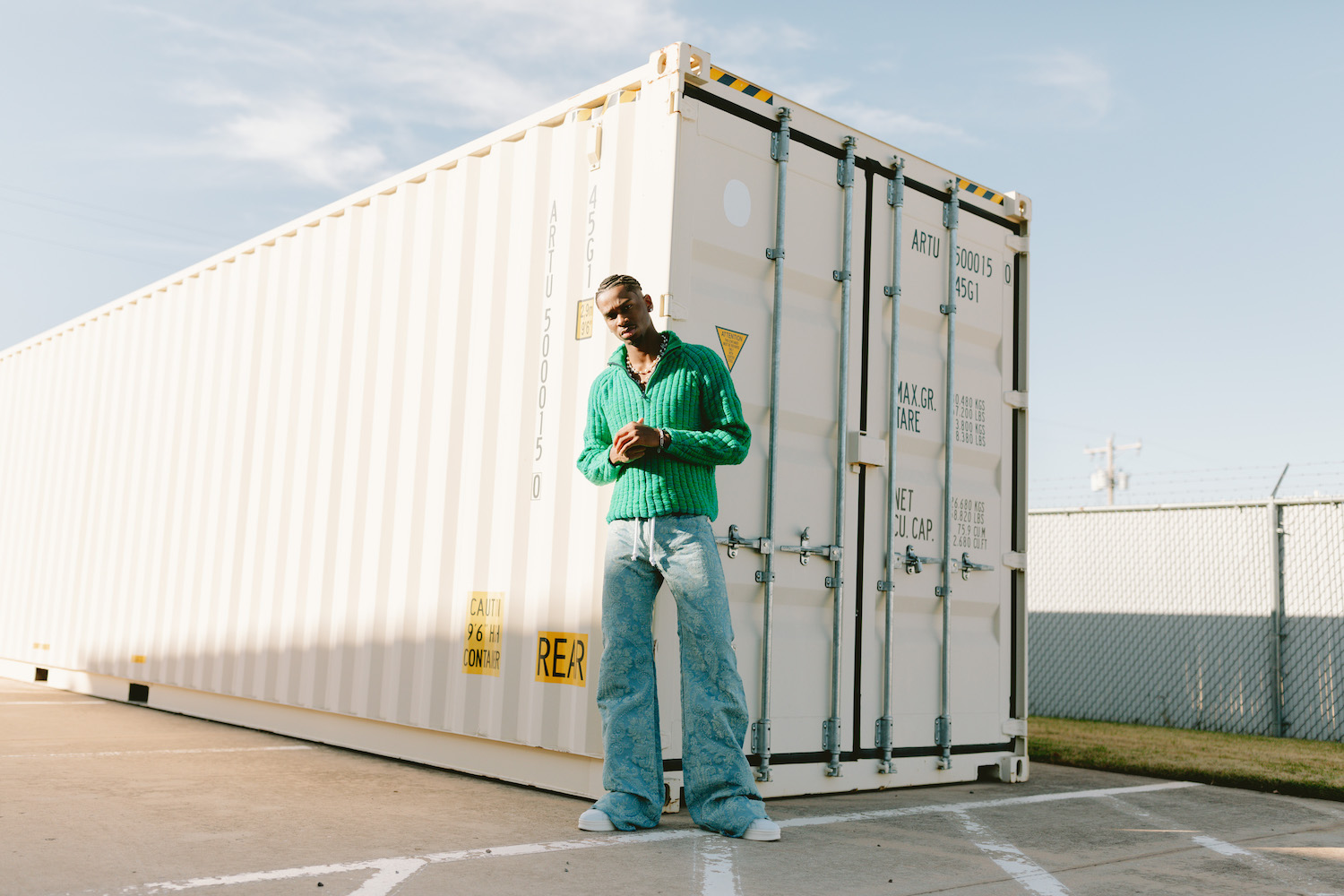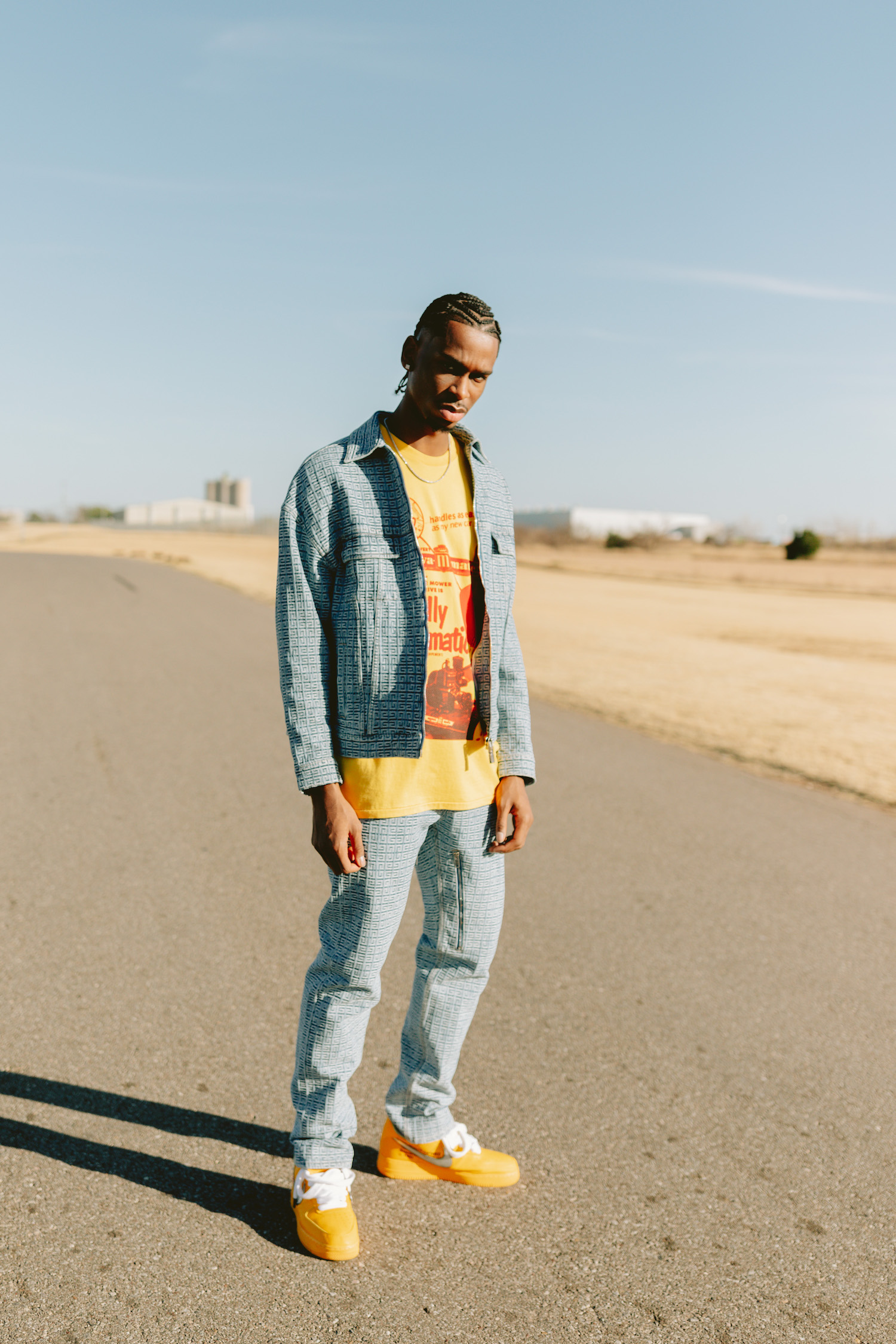 Denim Set: Givenchy Top: John Geiger Trainers: Nike x Off White, Jewellery: Athlete's Own
You mentioned Allen Iverson as being an icon of yours and he almost paved the way for basketball players to dress the way they want right now. Do you think that exists for many right now?
Yeah, for sure. I don't know if you know the story but early in his career, he (Allen Iverson) was wearing all types of stuff to the game and back in the day you were just allowed to wear suits. The commissioner made a rule for him, well it wasn't for him… it was for the NBA, but because of him, that if you broke the dress code you would be fined. He told the commissioner "Just fine me for every game before the season even starts, because I'm wearing what I want to wear." I think that stood out, just because he was going to be himself no matter what, and that's kind of how I look at fashion.
Wow. And sneakers are a big part of the basketball culture… what sneakers would you say you can throw on without having to plan to play 'ball?
Any pair of BB All-Stars, Evo's, Converse… those are super comfortable.
And you've got a partnership with Converse, right? Tell me more about that, and how did it start?
I was with Nike at first, and then my Nike rep got the Head of Converse job. My agents and him kind of negotiated the conversations and figured out a good deal, but the whole partnership worked super cool; it was a match made in heaven. I get to express my creativity on and off the court, so that's dope.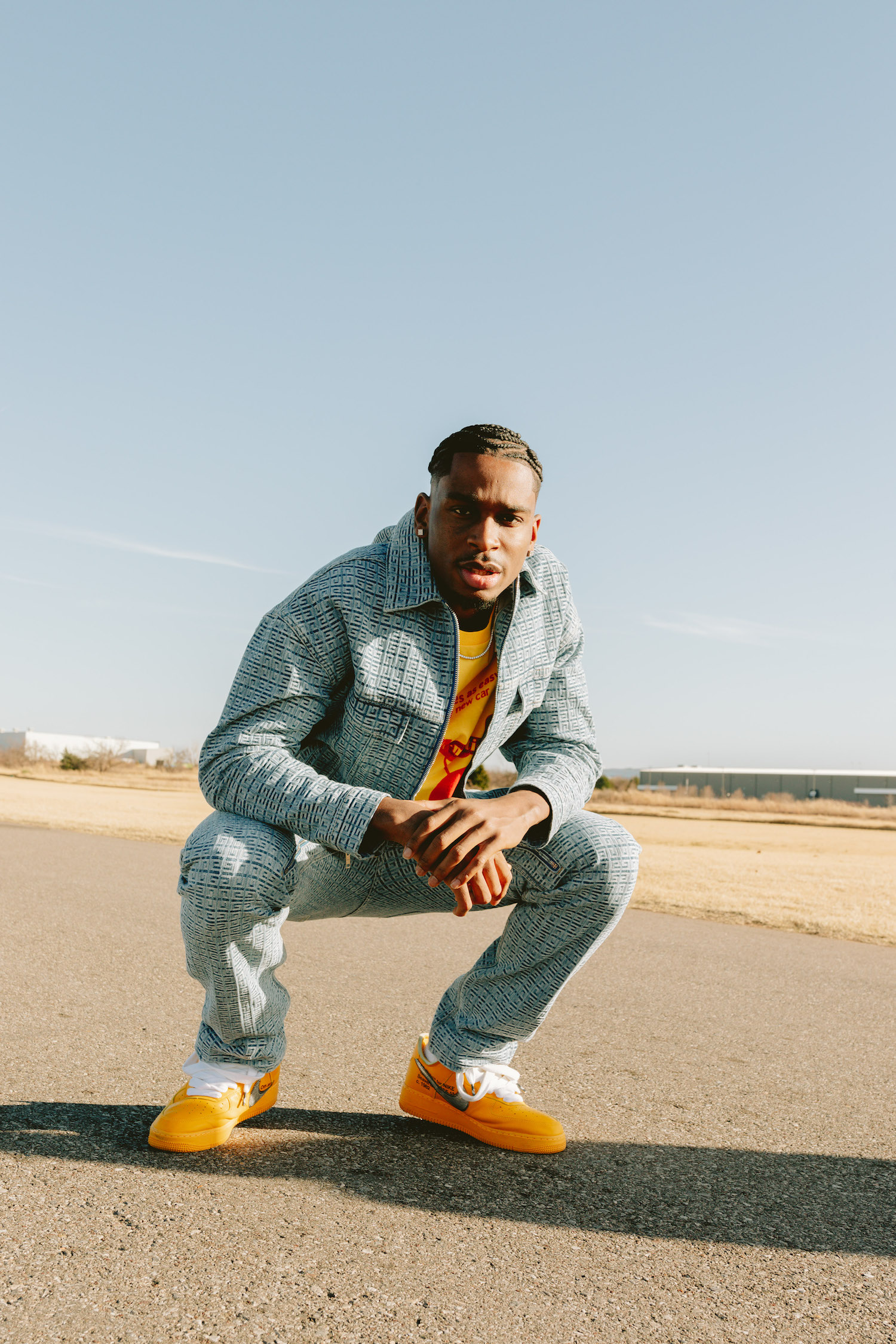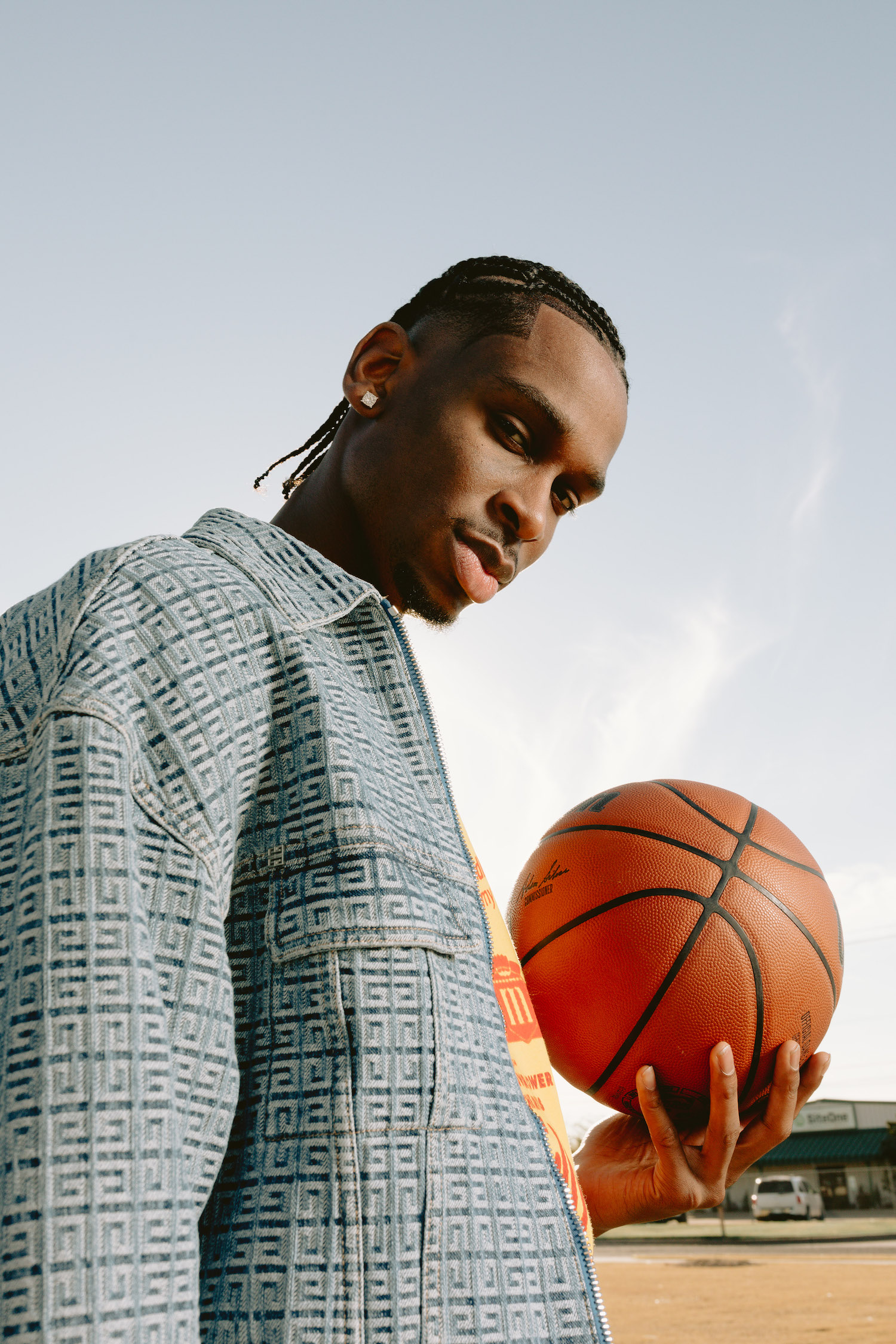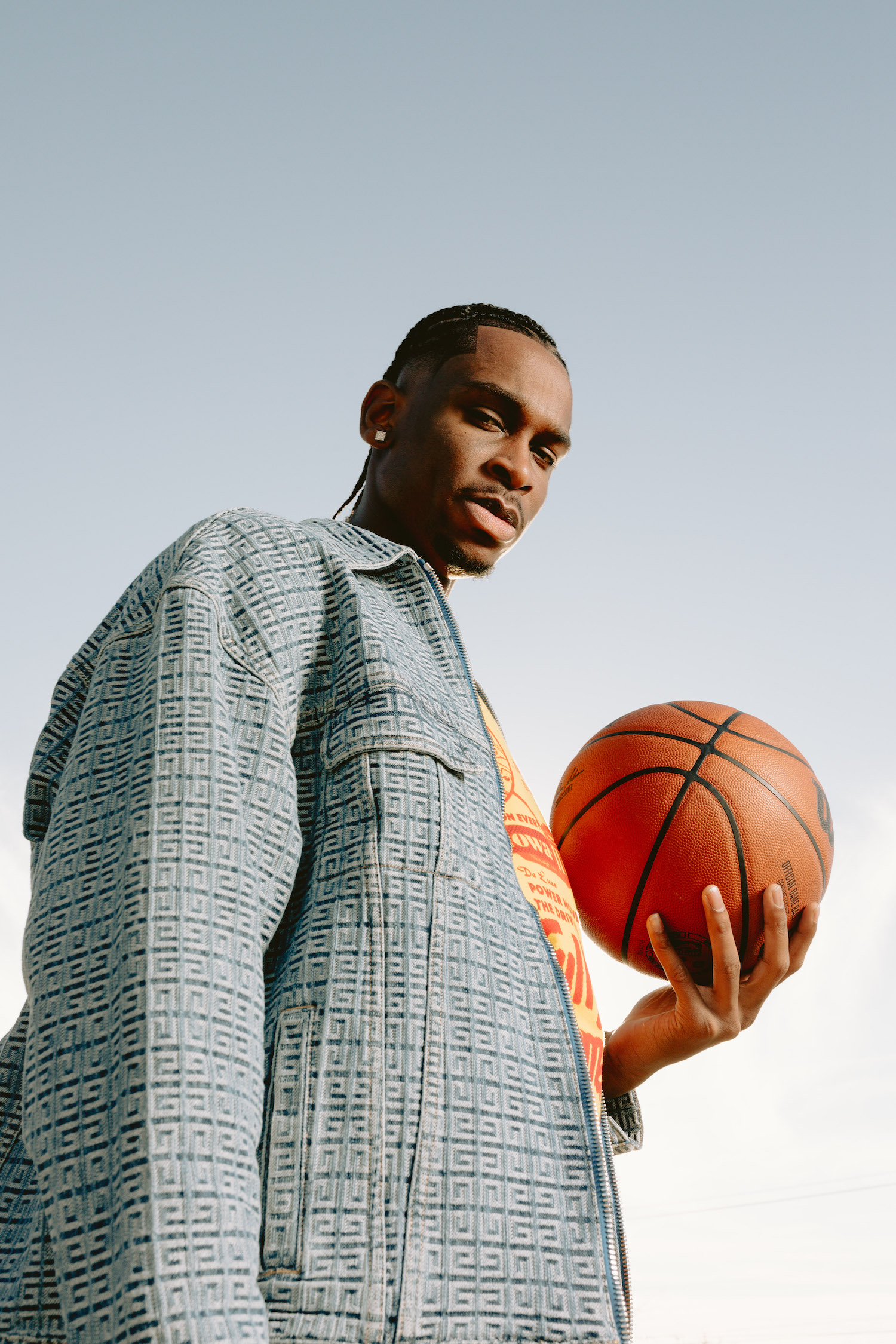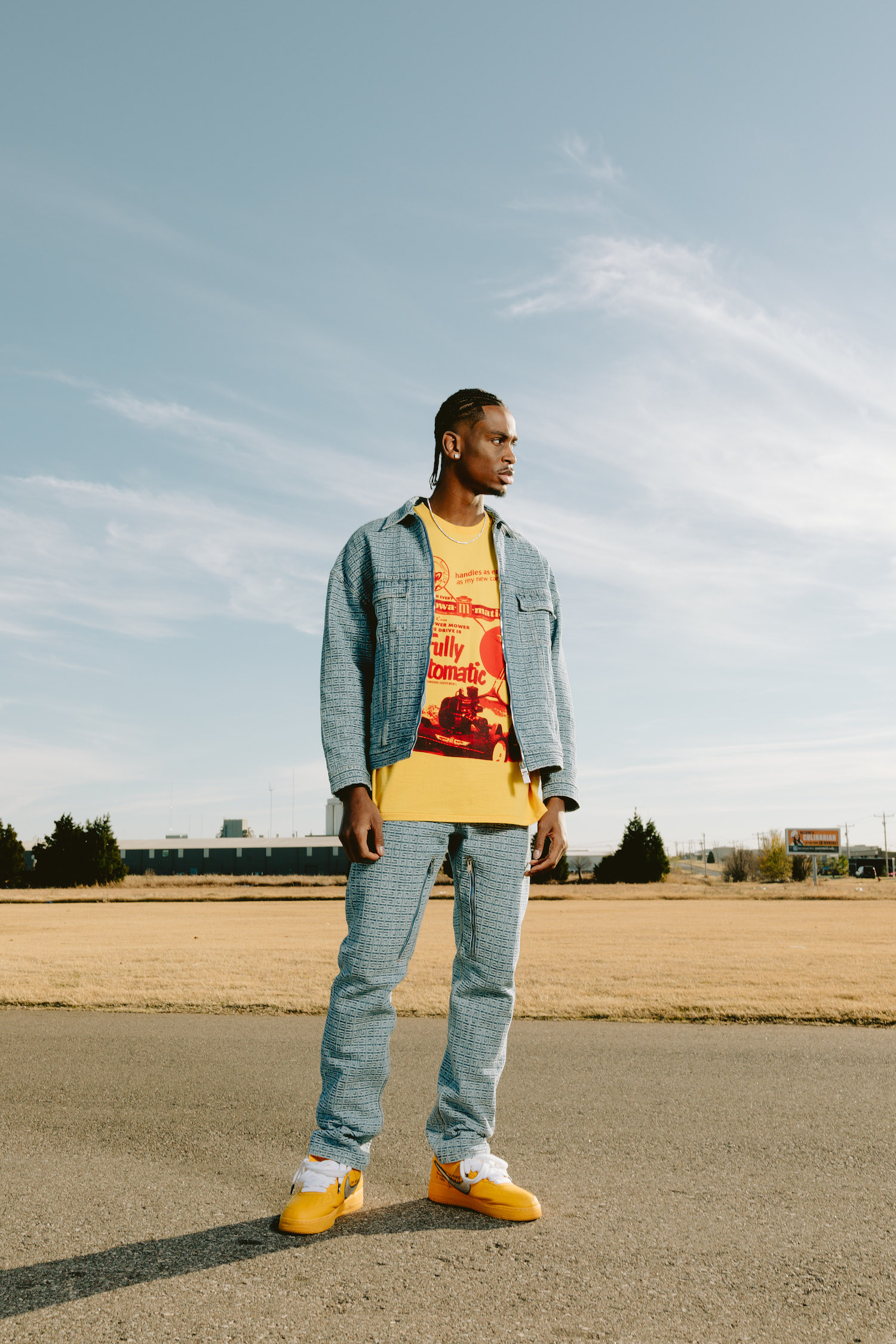 Music-wise, who are you currently listening to right now?
Drake, for sure. A Boogie (Wit Da Hoodie). Those two are my go-to's for sure… Rod Wave as well.
Would you ever get into music?
Nah, I can't sing or rap… I'll just stay away from music.
Really? I saw on your Instagram that you said to Giveon, "When am I getting that feature?"
Yeah… I was just playing! (Laughs) Him and I both know that I can't sing, I can't do none of that.
Your hair game is on point! What's your go to style?
I go through phases, so sometimes it's the cornrows and sometimes it's the flats tied back. I usually go through phases.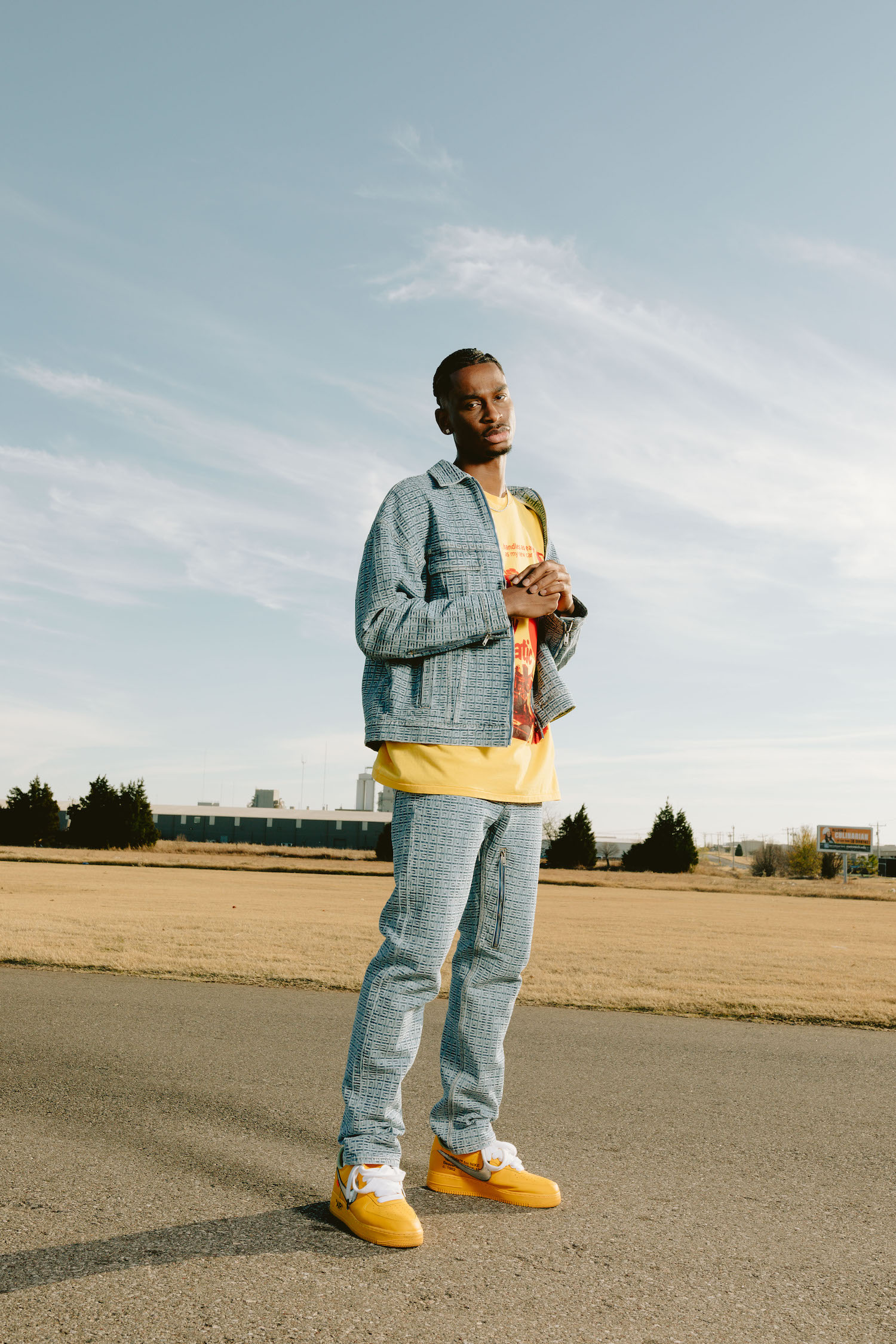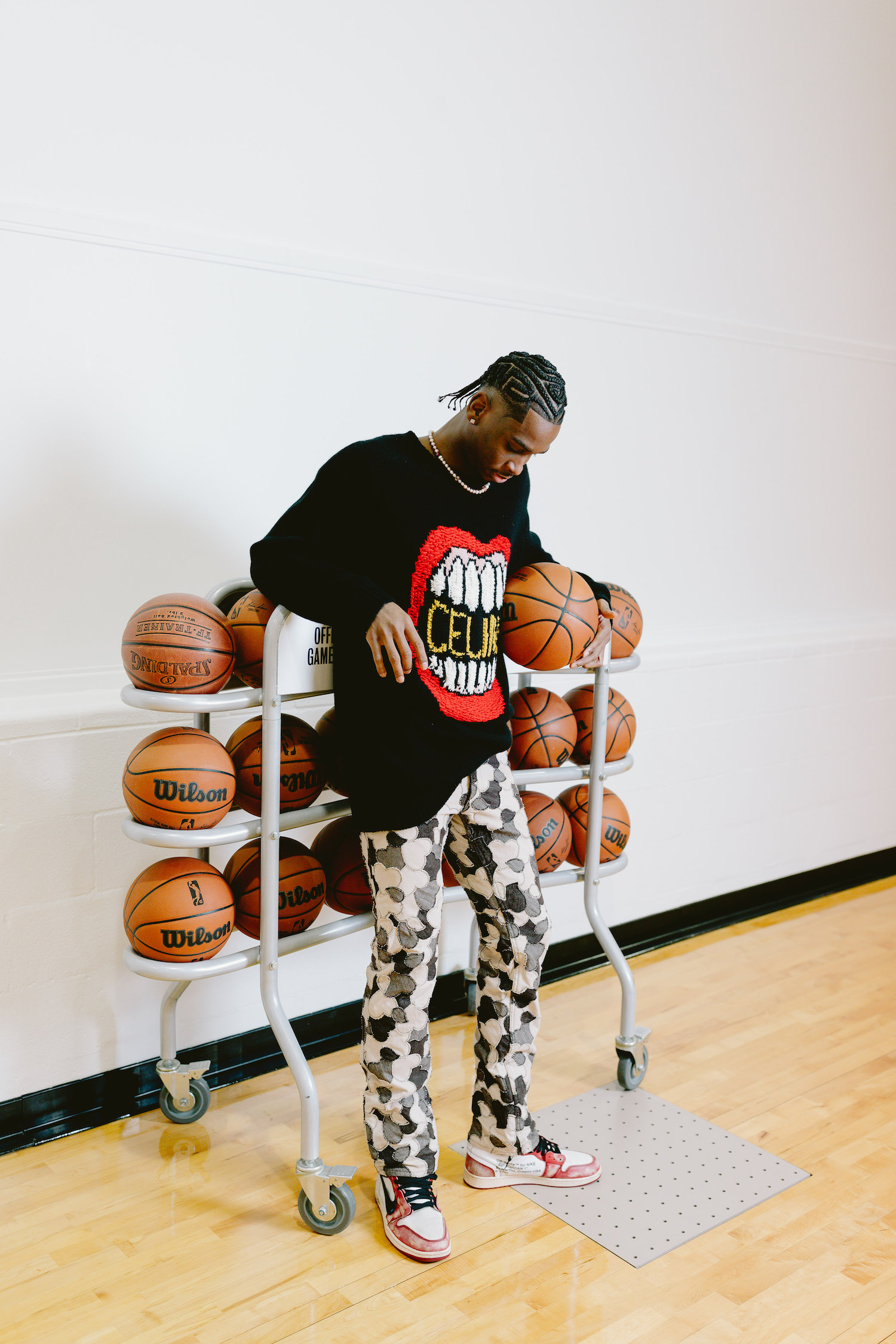 Sweater: Celine Trousers: Kapital Trainers: Nike Jewellery: Athlete's Own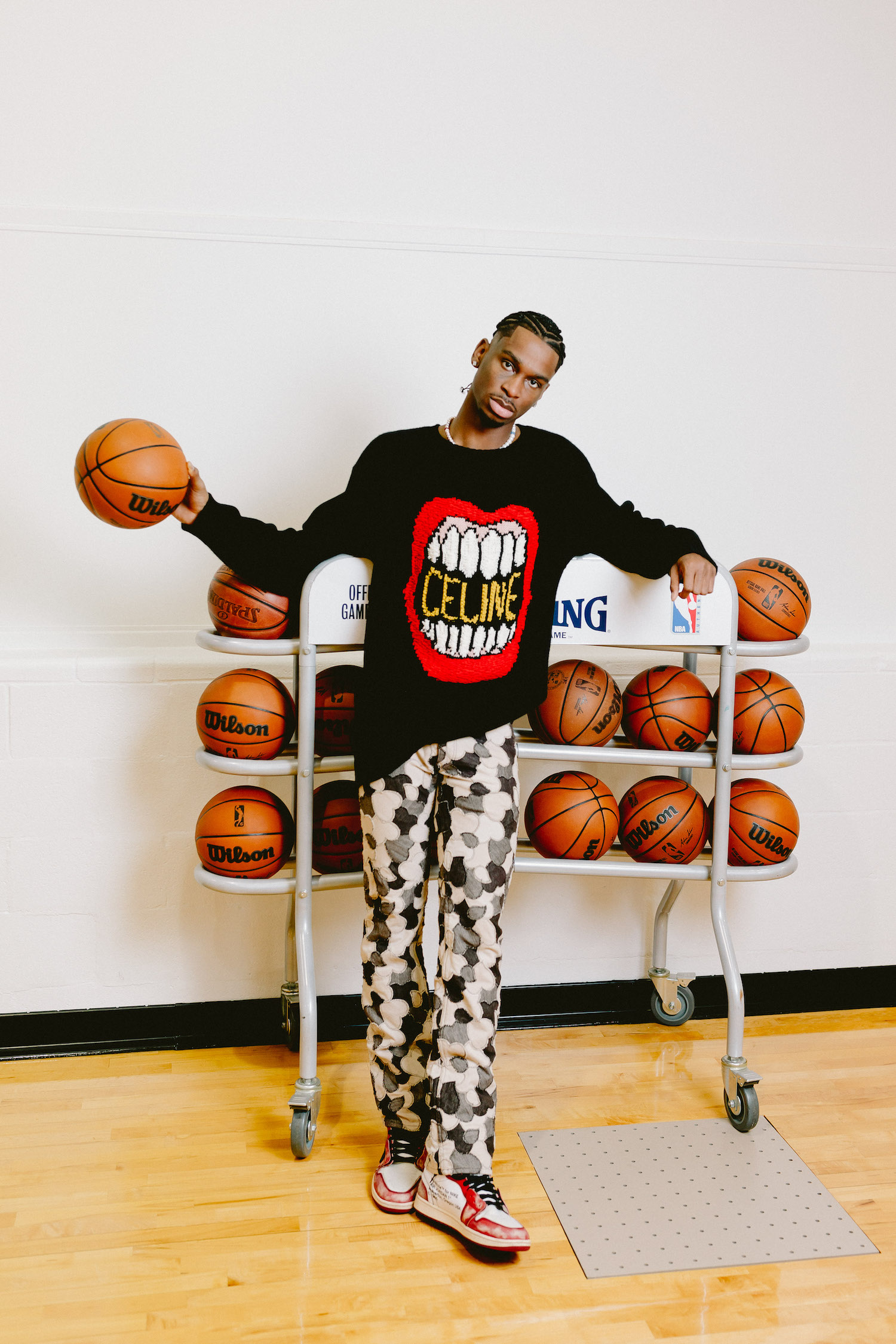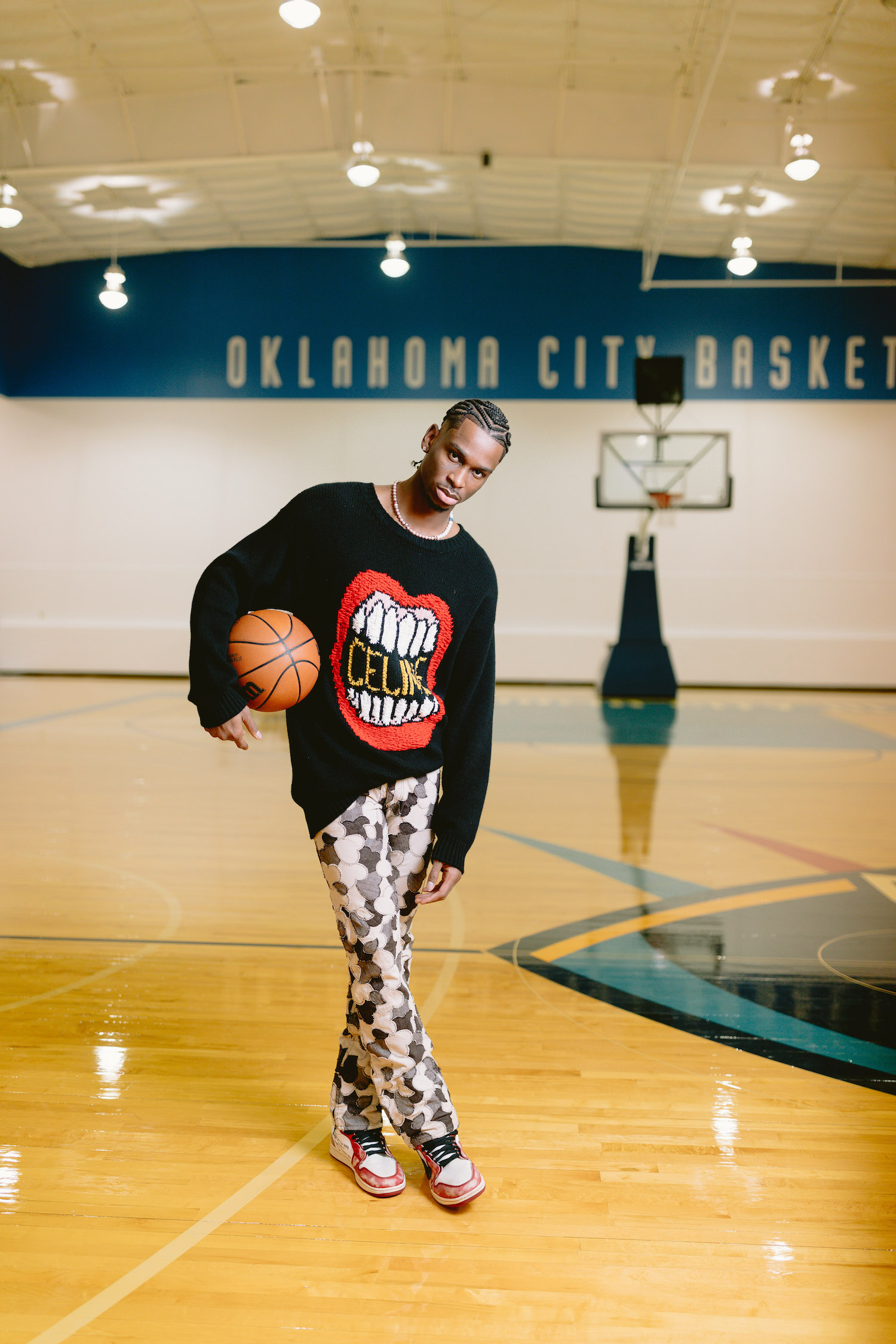 What do you think about the influence Virgil had at LV?
I think he changed the game. I don't know how everybody feels, but for me, Louis Vuitton was kind of slowing down and he (Virgil) brought a new excitement to it, he changed the flavour. You guys can see that it took off like crazy. He's a mastermind for sure and somebody that I looked up to artistically.
You attended the 2021 Met Gala… was that your first one?
Yeah it was.
How was that experience for you?
Yeah, it was super cool. It was almost like a celebrity meet and greet! There's a bunch of celebrities there, and you kind of sit down and have dinner, mix and mingle. It was fun. It was a great experience and something I'll never forget.
Nice. We saw you out at New York Fashion Week, right? How was that experience for you?
That was my first Fashion Week as well, it was super dope seeing all of those shows and seeing all of the stuff on the runway on the models before it comes out. It was a blast.
Would you ever model for a runway show?
Umm, yeah for sure. For the right show, for sure.
I could see it happening! Lastly what advice would you give to young ballers looking up to you on the court and how can they achieve their goals?
First, you've got to believe it, and then you've got to work super hard at it. Be relentless. Try to stay in the gym as much as you can and work on your craft, just like anything in life. You work at it and you'll achieve it.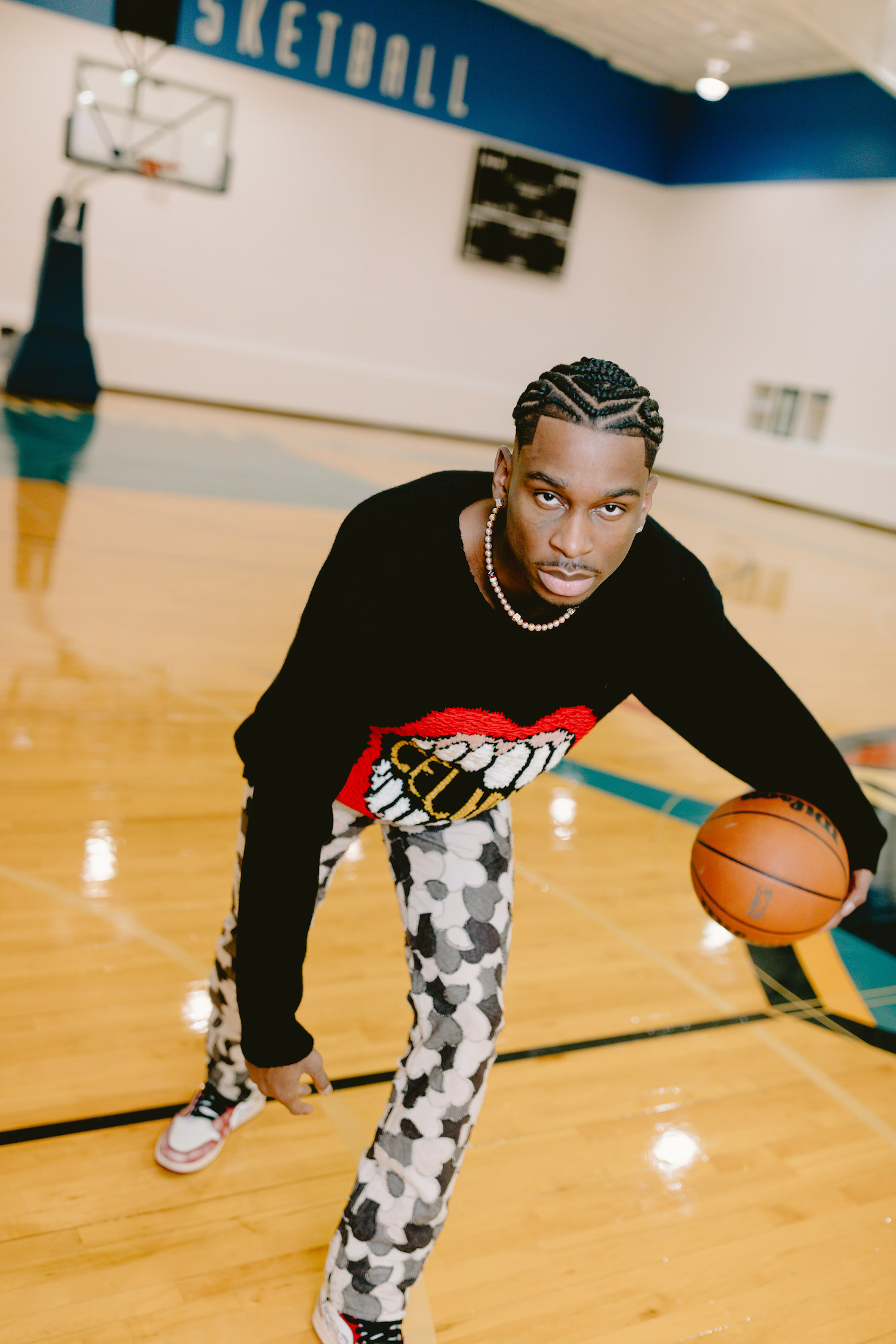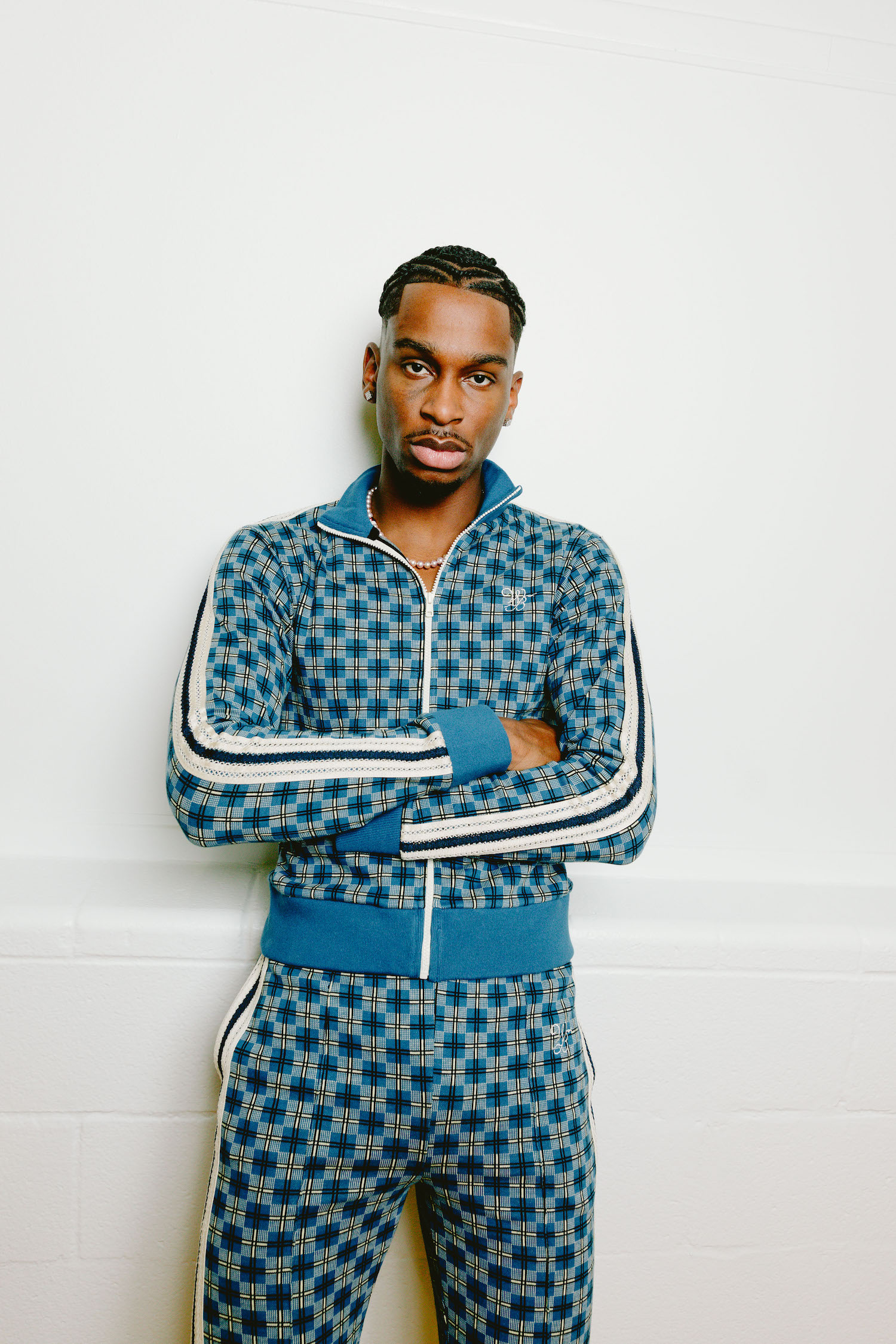 Set: Wales Bonner Trainers: Converse Jewellery: Athlete's Own