At some point, you've probably heard the expression "dress to impress." This is a common expression because it's true that we can impress others simply by how we're dressed. First impressions are very important, and in situations like visiting a UK casino, you might be treated differently by the casino staff based on your attire.
There are staff members specifically trained to spot high rollers and give them the V.I.P treatment during their time a the casino. This means free drinks, priority seating at tables, and the ability to store cash in the casino safe, depending on your needs. Whether you're there for one night or a week, dressing to impress will certainly help you have the best experience.
Dressing like a high roller in a casino could be the final step in ensuring you have a great experience. Here are a few things you can do to ensure you're dressing to impress.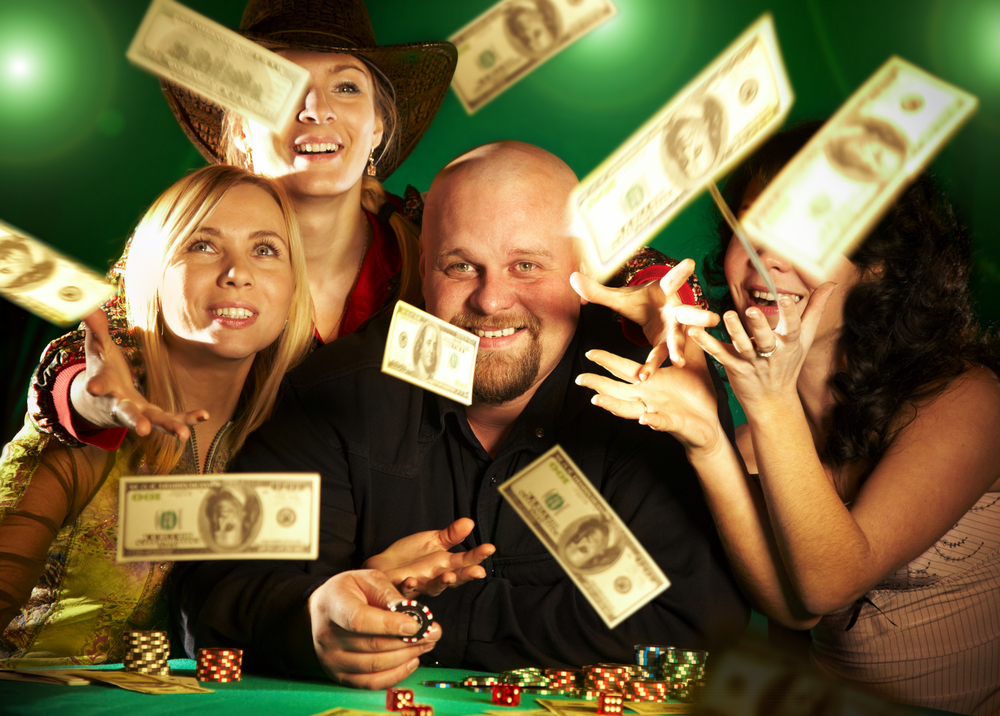 PHOTO CREDIT: euroasiacasino.com/ gamblingsites.net
Men: Wear Dark Colors
Wearing dark colors like black, gray, and navy blue can make you look more official. Those are standard suit colors, which means you'll probably have many dress shirts to match your dark color blazers. If you're in the casino at night especially, you'll want to wear a sensible tie and stay away from busy patterns.
You'll want to wear dark trousers and ensure they fit you well before leaving your room. Top of the look with a dark and clean pair of Oxfords or other dress shoes that you may have in the closet. If you want to add color, use a pastel shirt or tie, but try to keep things simple and chic.
You may be more into online casinos to keep up with your busy schedule, which is also a great way to play your favorite games. Consider dressing like a high roller even while you're using your favorite sites. If you're not sure what UK online casinos are the most reliable, you can check out bestcasinos.net to look at live dealer casinos which you can play from the comfort of your own home.
Some even use webcams, so you'll be able to look like a high roller to your dealer and competitors if you keep these dress tips in mind. You'll look good and feel good, and your competition will take you seriously and know you mean business.
Women: Wear Your Posh Frock
Dressing like a high roller is a tad more difficult for ladies. If you're going to your favorite casino, you'll want to debut your posh frock or your favorite gown. Try to use solid colors and add gold or silver jewelry like bold necklaces and rings to make a statement.
Depending on the weather, you may want to include your nicest jacket to go over your gown if the weather is nippy. You can always check the jacket with an attendant once you get inside, but it's nice to give yourself an option in the cold weather months.
If you're going for a high-roller statement look, consider using a unique gown like a one-sleeve or animal print. You could even mimic the iconic look that Dua Lipa pulled off on the 2018 Red Carpet. She paired a statement dress with sensible black shoes and a black bag, giving her an effortless high-roller look.
Wear Your Confidence
The key to achieving a high roller look, whether you're playing in person or online, is your confidence. Looking your best directly correlates to feeling your best, and when you feel your best, you're going to have a great time playing your favorite casino games.
Current trends in the UK have become a bit more casual, even in formal events. It's becoming more acceptable to dress up items like a white dress shirt and still look like a high roller. Adding a sophisticated overcoat or, for the ladies, a vibrant and elegant skirt, you can still look your absolute best while wearing a white dress shirt.
Make sure you upgrade other items if you use a simple white shirt. Ladies, add a classy pair of black or white heels to go with this look. It balances out the look and gives you an air of sophistication.
Men, pair an elegant overcoat and crisp Oxfords with your white dress shirt. You can skip the tie if you're going to an in-person casino during the day or playing an online casino. Regardless of how you choose to pair the white shirt, make sure you're wearing your confidence and presenting yourself as a high roller.