Releasing alongside the New Balance 9060 sneaker.
Joe Freshgoods has finally unveiled the range of garments that are set to release with his latest New Balance 9060 "Inside Voices" sneaker, with the garment collection set to be the first to arrive.
Having previously worked on New Balance's "Conversations Among Us" collection, which looked to shine a light on Black creatives and put them at the forefront of the creative process, Freshgoods' latest "Inside Voices" venture follows a similarly meaningful path. The New Balance 9060 sneaker release and the range of garments look to underline the sensory experience and feelings of growing up in a black household. Looking at the individual pieces, some notable standouts include the "Baby Shower Blue" varsity jacket with "Inside Voices" graphics on the back, a grey NB crewneck with a Black child tying his shoes on the front, as well as a pair of brown sweatpants that feature peach coloured embroidered "Inside Voices" text on the leg. The rest of the range is made up of another varsity jacket, a Harrington-style jacket, another pair of sweatpants, in addition to another crewneck.
The Joe Freshgoods "Inside Voices" clothing collection is set to drop via the Joe Freshgoods website on May 17th.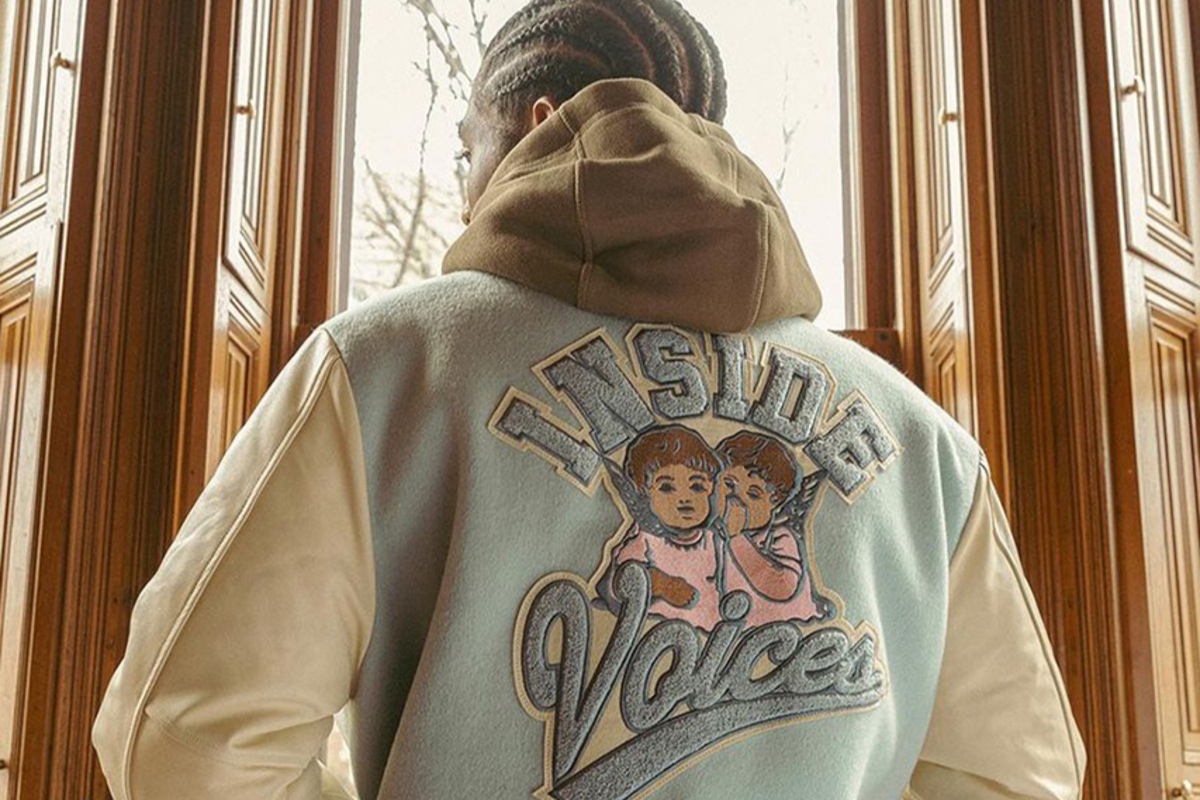 PHOTO CREDIT: @Joe Freshgoods