Available now.
Continuing their array of Spring/Summer 2022 releases, Stone Island are back again with a new range of pieces, one in which their Off-Dye OVD Process is on full display.
The latest collection from Stone Island is comprised of pieces that are cotton or military-grade cotton ripstop, with outerwear and knitted garments being the central attractions. In relation to the brand's Off-Dye OVD Process, all of the jackets in the range are finished with a unique pattern as they go under a reactive dyeing and resin coating cycle. This removes areas of colour to create a wholly individual piece, with the garments being finished with another over-dye.
Some of the central standouts from Stone Island's latest include a lime-green anorak with a split hood, a mesh tactical vest in yellow, in addition to a green-dyed long sleeve t-shirt. Additional pieces include a Harrington jacket, one more long sleeve t-shirt, and an additional anorak.
Stone Island's latest addition to their Spring/Summer 2022 range is available to shop now via the Stone Island website.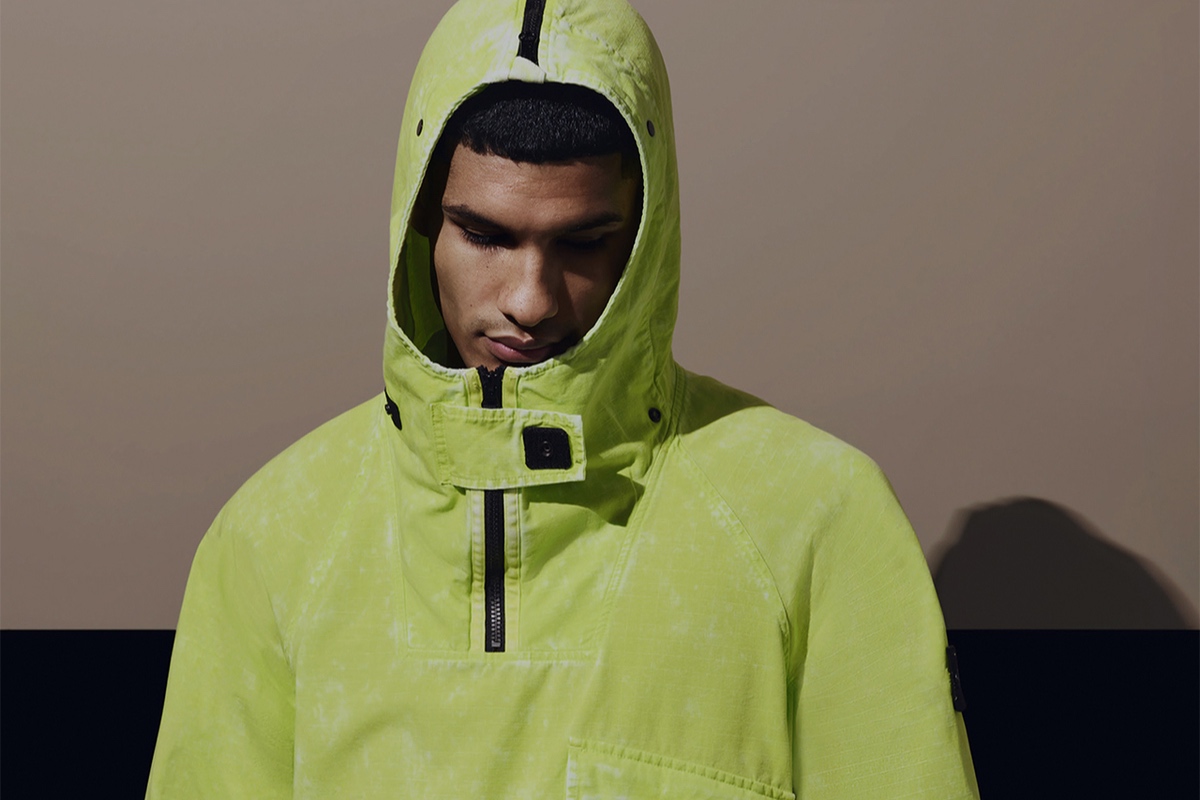 PHOTO CREDIT: @Stone Island