Available now.
VERSACE JEANS COUTURE has unveiled its campaign for the Spring/Summer 2022 season, featuring several new denim pieces.
Drawing from the brand's rich history of fun prints and garish designs, VERSACE JEANS COUTURE has utilised "playful patchworks" to encompass a "youthful, DIY spirit" in the collection. Being displayed in a series of campaign images and a short film, VERSACE JEANS COUTURE uses denim in a laid-back and 'rough around the edges' way, looking to capture a vintage aesthetic. Captured by up-and-coming Danish photographers Maria and Louise Thornfeldt, the campaign utilises pastel-coloured backdrops to capture the lightweight and fun feel of the collection, with some standout pieces including a medium wash pair of blue jeans with Versace Greek print and a leopard-print denim Harrington jacket.
The VERSACE JEANS COUTURE SS22′ denim collection is available to purchase now via the Versace website.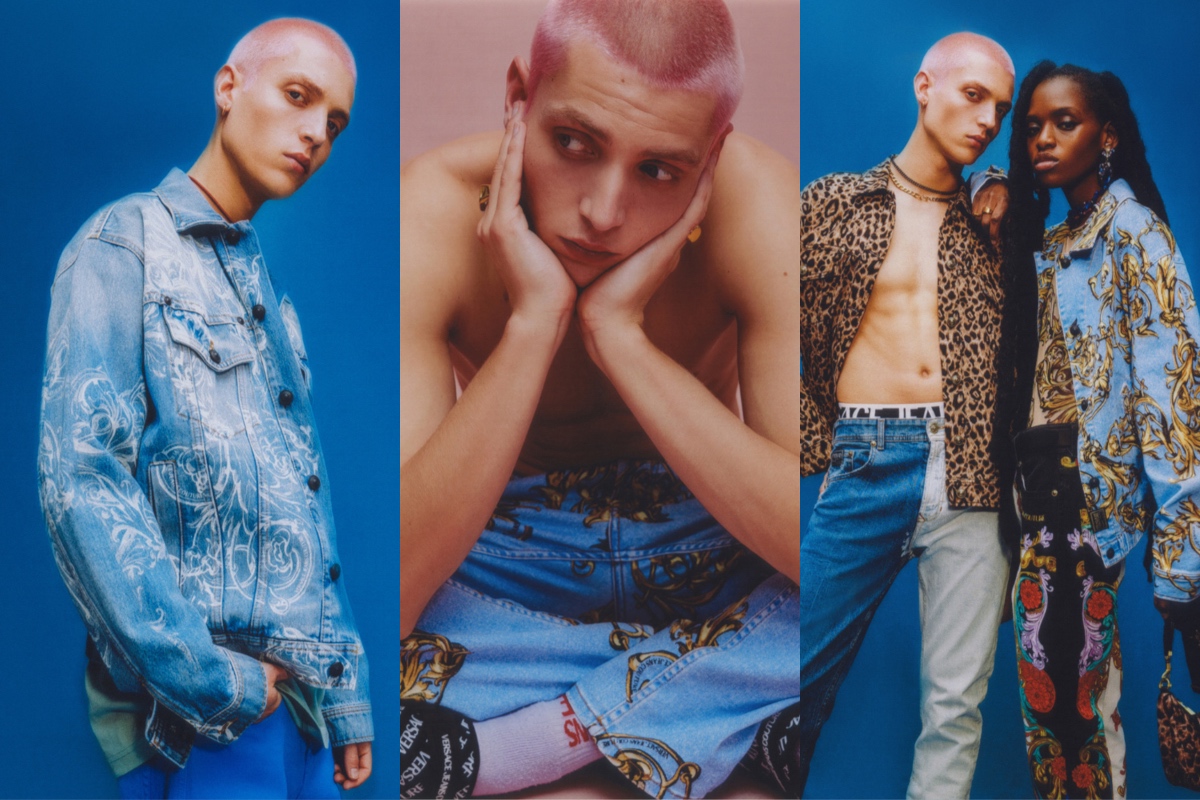 PHOTO CREDIT: @VERSACE JEANS COUTURE