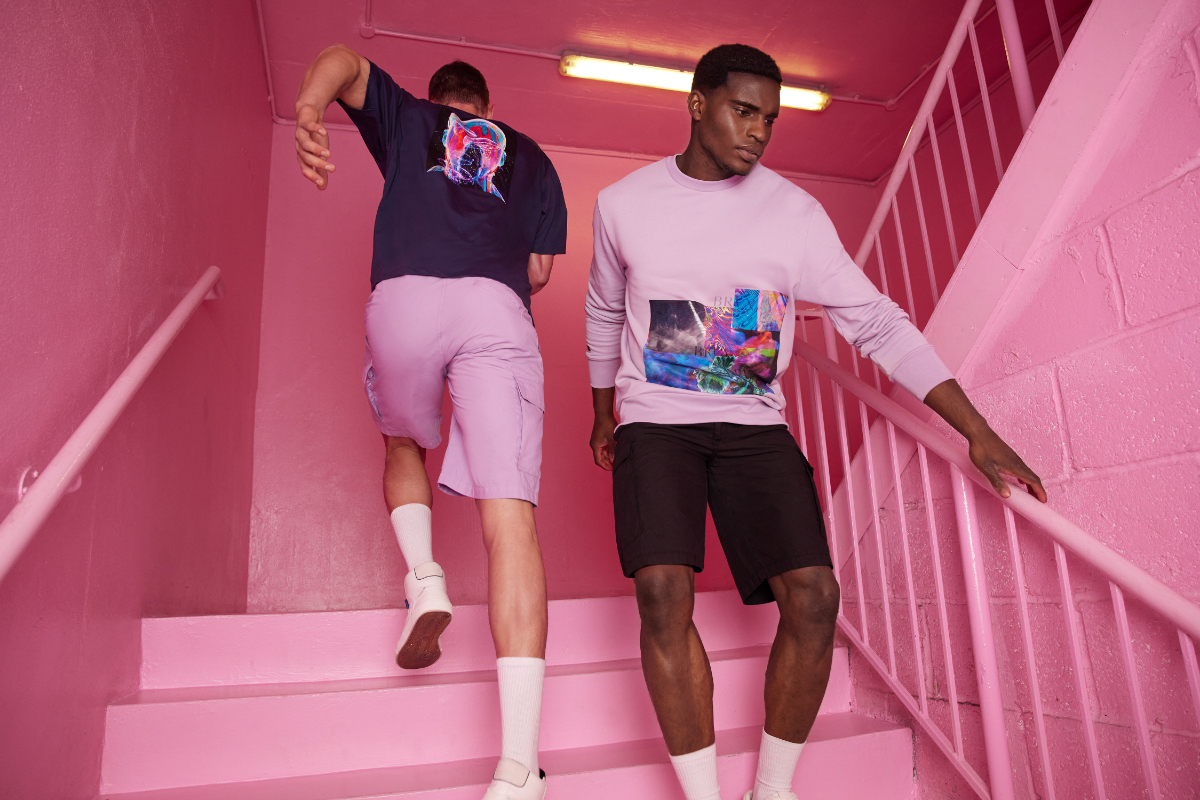 Available Online Now.
BRVN has unveiled its Spring Summer 23 collection, and it transcends the limits of reality. Drawing inspiration from two distinct perspectives – the literal, conscious world and the mind-bending metaverse – BRVN delivers a collection that is both surreal and abstract, evoking a sense of cognitive dissonance.
The drop of this collection – which launches at 
bravian.eu
 today – aims to be the perfect blend of worlds from the brains behind BRVN. Utilising the military heritage of the founders – experts in military grade clothing and the latest fabric technologies – to create an everyday casual wear collection that is built to last, and adopting a vibrant feel and aesthetic to it, capturing the theme sublimely.
Key pieces include the 
3D Mesh Bomber
 jacket and 
3D Mesh Structured Vests
 which uses Military Mesh (normally seen used in ballistic vests and bulletproof clothing) for long-lasting functionality and a 3D effect that is out of this world. 
Harrington Jackets
 are also given a twist with Olmetex military grade fabric, water and wind-resistant polyamide and blended with cotton to provide maximum comfort and breathability.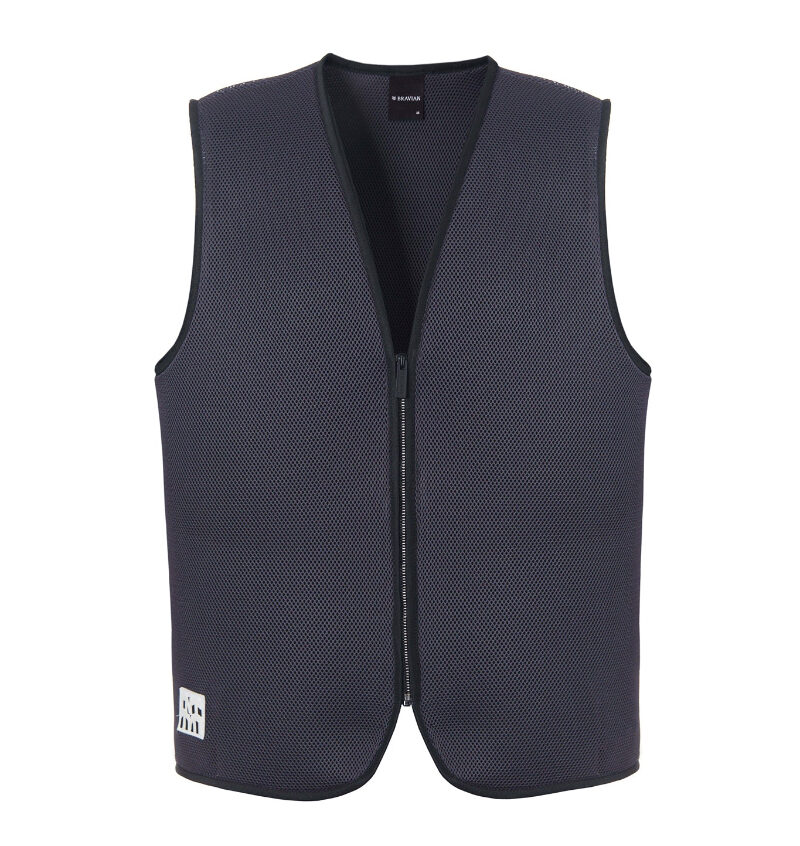 The art of military mesh is also enhanced greatly with the drop of this collection alongside therma-glued pockets to the overall panelling and structuring of selected pieces like the 
dimension trousers
, to the use of "Coolman Fresh Fx" which is actively employed in order to bring long lasting freshness with every wear – meaning less washes and a reduction in water consumption.
Further sustainable production and quality techniques include holographic and ethereal digital designs placed across choices of Supima cotton 'lazer ripped' 
t-shirts 
and cotton and 
bamboo hoodie
s
. 
Twill shorts
 also utilise the latest in enzymatic washing and sustainable dying techniques, using zero chemicals or water in the process.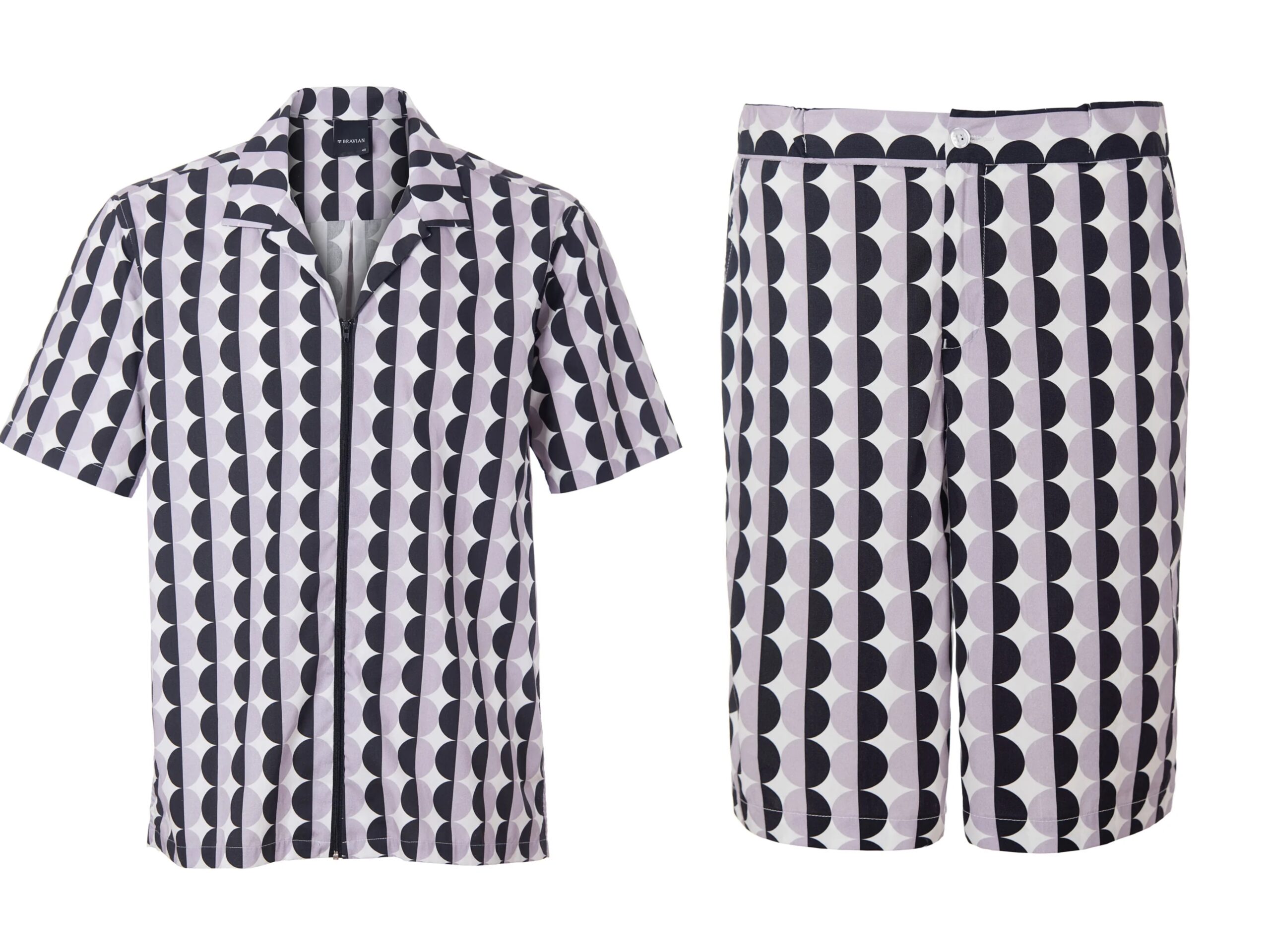 Colour plays a huge part in the narrative with energetic, bold and varied palettes of pastel lilac and white, mixed with vivid red, blue, black and orange. This is placed alongside an abundance of signature artwork including geometric and BRVN logomania prints.
Andreia Silva, Head of Design said "We are excited this season to capitalise even further on BRVN's areas of expertise; intellectual concepts teamed with the very latest in construction and fabric technology. The juxtaposed inspiration for the season gives not only a diverse colour palette, but also a varied and exciting collection of prints that can be worn matching, mixed or teamed with simpler complimentary pieces from the collection. Technical fabrics, details and finishes give a look that is utilitarian in nature whilst also practical and sustainable".