Arriving This Week.
After a considerable period of waiting, the Marni x No Vacancy Inn capsule collection looks set to finally release to the public, with official campaign imagery now coming to light.
Channeling an overarching sense of colourful eccentricity, a signature component of both parties, Marni and the Tremaine Emory, Ade "Acyde" Odunlami, and Brock Korsan founded No Vacancy Inn are linking up for the Summer 2023 season to release a collection that can only be described as vibrant. The heavily-saturated campaign imagery is shot by Ghanaian artist Derrick Ofosu Boateng and its vibrant, contrasting nature furthers the pieces and their own individuality, making this collection a certified summer classic. Marni's Francesco Risso makes sure to bridge the gap between now and then, with a 1970s flavour arriving across a selection of modern-day silhouettes and encapsulating the free-flowing feel of the campaign imagery, with the collection itself boasting a range of bowling shirts, knitted cardigans and jumpers, hoodies, t-shirts, shorts, and swimwear, with even more set to arrive in the collection's debut release. Some central standouts from the soon-to-release range include a breezy striped crochet cardigan, which arrives in a distinctly Marni multicolour, a blue, yellow and green bowling shirt adorned with a floral print and co-branded accents, a pair of blue "Marni" letter patchwork jeans, as well as a pair of yellow and black crochet-style Sabots.
The Marni x No Vacancy Inn collection will be available to buy via the Marni website on April 20th.
Check out campaign imagery below.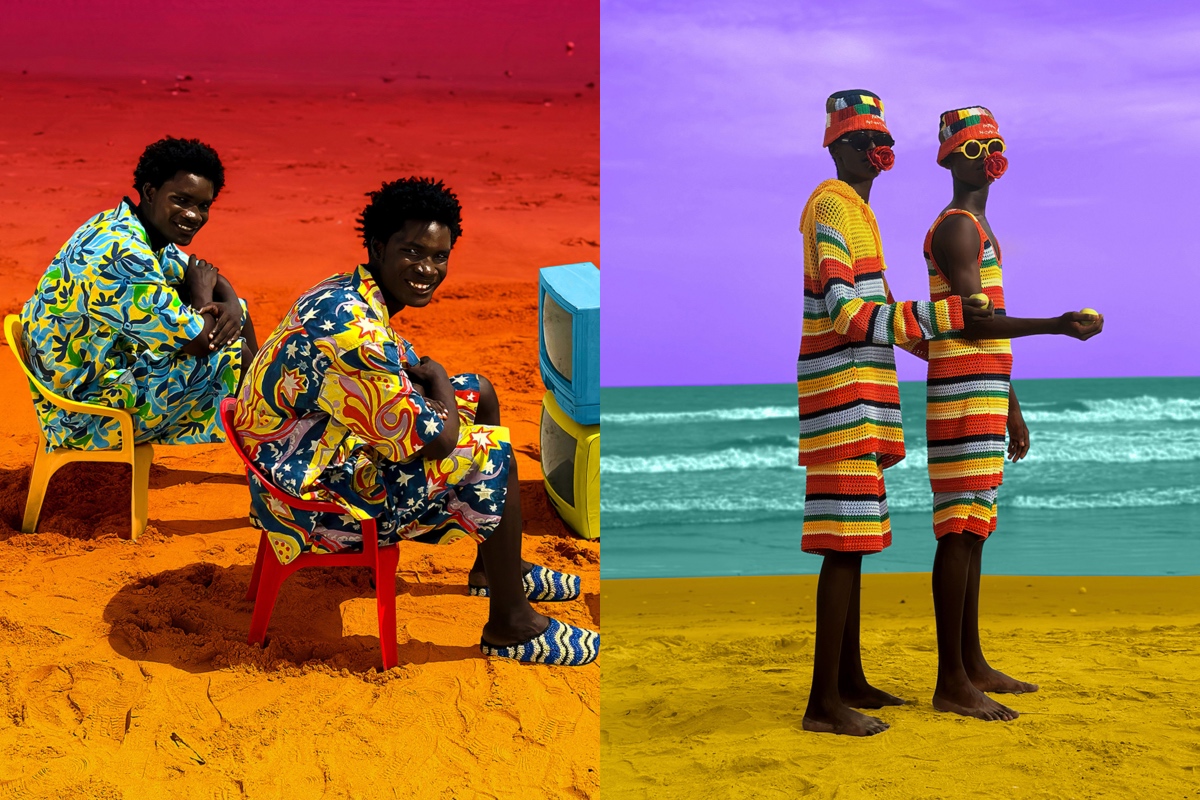 PHOTO CREDIT: Marni/Derrick Ofosu Boateng