Honouring the Lamborghini Huracàn Sterrato.
A partnership that was initially unveiled at Art Basel 2022 in Miami and then expounded on during the Rhude Autumn/Winter 2023 Runway show, Rhude and Automobili Lamborghini celebrates the first all-terrain sportscar – the Huracán Sterrato – with an apparel collection. Combining Rhuigi Villaseñor's signature premium finishes and pacesetting design with Lamborghini's iconic branding, the extensive capsule is a marriage of cars and fashion.
Featuring a wide range of items including jackets, cargo pants and polo shirts, the aesthetic of the collection is a mix between militant designs and Lamborghini's automotive legacy. With a heavy green and earth tone colour scheme, the collection screams rugged luxury in the most Rhude way possible. The standout pieces are definitely the bomber jacket and duffel bag which features a range of embroidered patches and are constructed from heavy-duty canvas and twill.
The collection will be available on April 14th via the Rhude website.
Check out the campaign imagery below.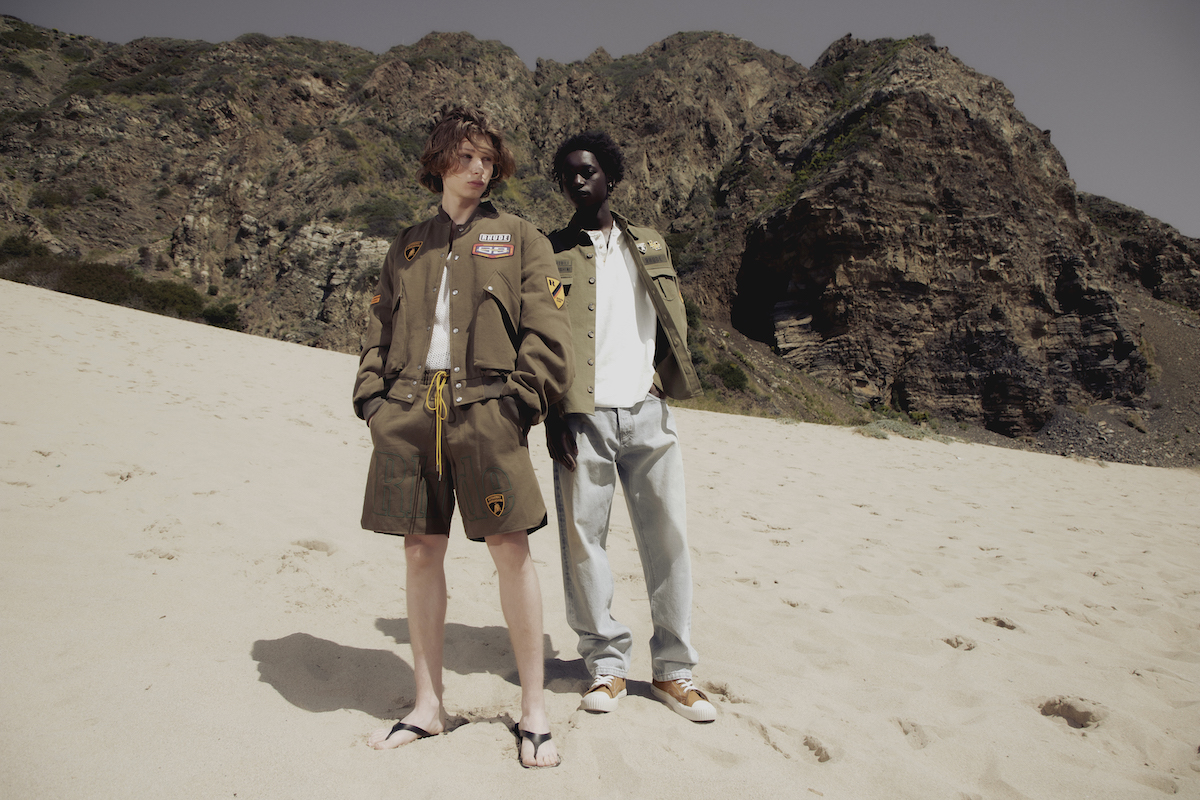 PHOTO CREDIT: RHUDE / AUTOMOBILI LAMBORGHINI