Titled "Perceptiva Altero."
With the title translating to "altering perspectives," about:blank aims to embrace new perspectives for its latest Spring/Summer 2023 drop with a range of new styles that ooze effortless class. Shot in a pottery workshop, the capsule is meant to embody the about:blank uniform that can be worn daily and endlessly.
New silhouettes mark their debut for this drop with the highly anticipated wool vest and cardigan that feature a boxy fit and wool-blend yarn construction along with chunky ribbed edges and branded embroidery on the hem. The relaxed fit V2 cropped trousers make a return as well as the introduction of the Bermuda shorts for when the weather is unbearingly hot. Stepping away from the extreme crop of the box tee, the streetwear label also unveil its oat chain stitch tee which sports a more traditional fit, chain-stitched branding on the back and a 340gsm cotton jersey construction.
The collection will be available on May 25th.
Check out the campaign imagery below.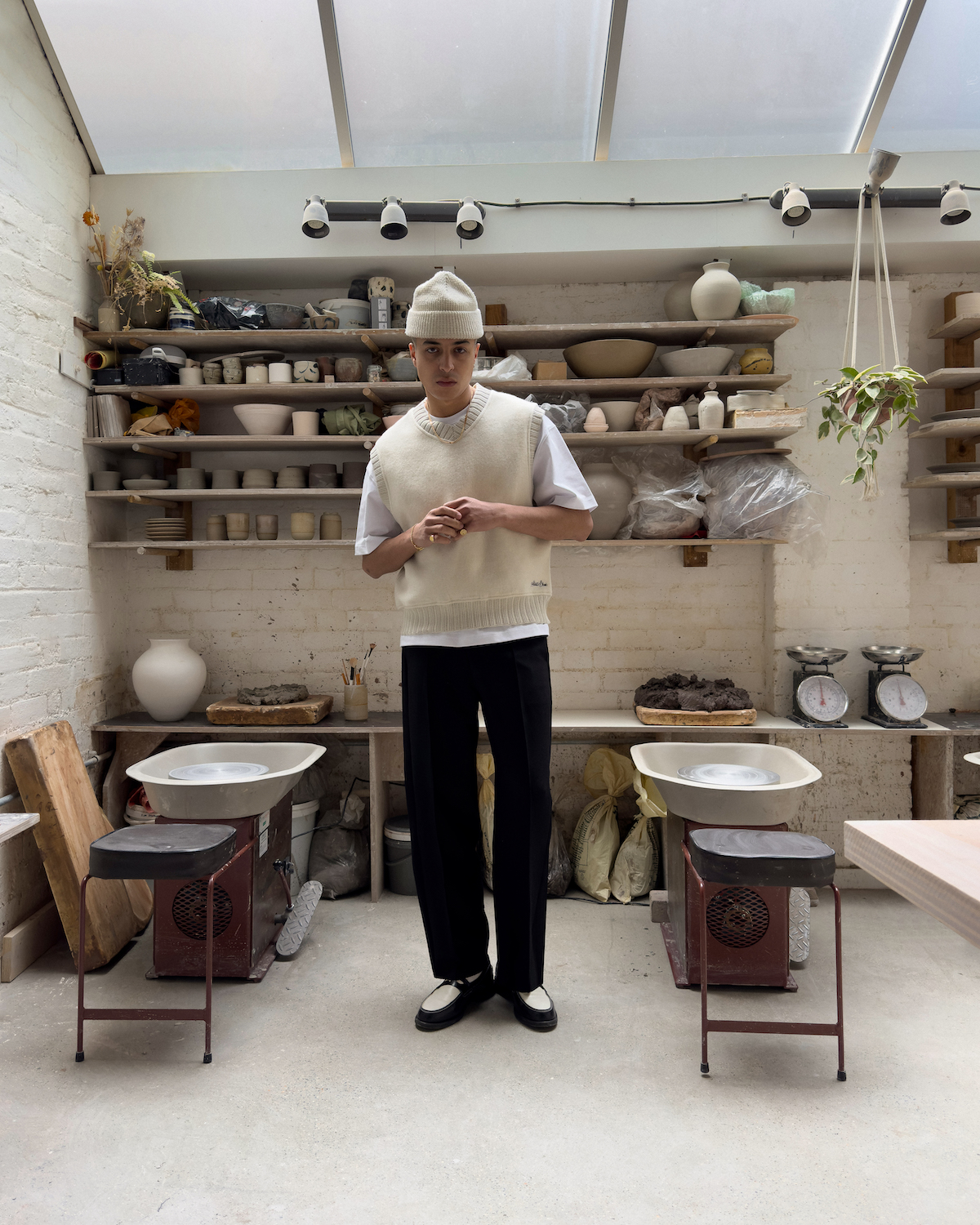 PHOTO CREDIT: ABOUT:BLANK