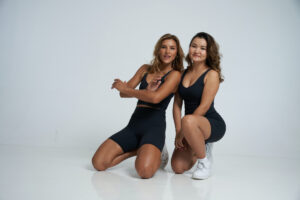 Sporting goods have always been popular among the general public, especially those who support a team or are passionate about a certain sport. As these goods become more fashionable, increasing amounts of celebrities have now incorporated sporting goods into their wardrobe must-haves.
In this article, we'll be taking a look into why sports clothing is now an on-trend staple for celebrities.
The power of influencing
Sports teams consistently sell a huge amount of merchandise each year, not only to fans but to celebrities, too. And, because celebrities are seen as trendsetters and influencers, the merchandise becomes even more popular as people want to look like their favourite A-listers.
Not just at the game
It appears that celebrities aren't just wearing sporting merchandise at the big games. Lebron James, known to be a huge Liverpool FC fan, was spotted wearing one of the jerseys out in public. Perhaps this has inspired you to dig out your best Virgil Van Dijk merchandise and wear it with pride.
Sports goods have also been worn as fashion statements, too. Kim Kardashian was recently snapped wearing a retro Roma shirt while out in Los Angeles. As one of the most recognizable celebrities in the world, she certainly turned heads and pleased the likes of AS Roma.
Women's football
Following the recent success of England's Lionesses making it to the women's World Cup Final in Australia and New Zealand this year, the rise of women's football has grown immensely, with a significant spike in football shirt sales.
In the last few years, more effort has been put into the overall design of the kits. Previously, female players had to make do with oversized shirts that were originally designed for the men's team. Now, the kits are well-fitted and considerate, after England switched the colour of their shorts from white to blue, so the players didn't have to worry about periods concerns while on the pitch.
The rise of activewear
Activewear is also expected to climb in popularity, thanks to the 'athleisure' trend seen on a lot of celebrities. The term refers to the everyday wear of athletic clothing, which is predominantly worn for both comfort and aesthetic appeal.
As the emergence of Covid-19 saw us lounge at home in leggings and tracksuit bottoms, many people accepted this comfortable trend and ensured it remained post-pandemic.
Now, many of the biggest fashion and luxury brands are implementing activewear into their core collections.