Releasing on its 20th Anniversary.
Very few designers have had such an impact on the world of fashion quite like Thom Browne. In celebration of the award-winning American visionary and his namesake label's 20th anniversary, a comprehensive monogram is set to be released in partnership with Phaidon featuring specially commissioned photography from Jonny Dufort curated by Andrew Bolton (Browne's partner and the Wendy Yu curator in charge at The Metropolitan Museum of Art's Costume Institute), whose text serves as an entrée into Browne's world.  
Designed by Amsterdam-based graphic designer Ima Boon, the 420-page book will examine both Browne and the brand's creative direction and trajectory over the past two decades. A total must-have for any Thom Browne admirer, the self-titled collector's item recounts more than 200 chronologically ordered images taken from runway shows, collections, and behind the scenes – with over 40 gatefolds.  
Thom Browne by Phaidon will be released on October 25th with a limited number of signed copies available for pre-order on Phaidon's webstore.  
Take a sneak peek at it below.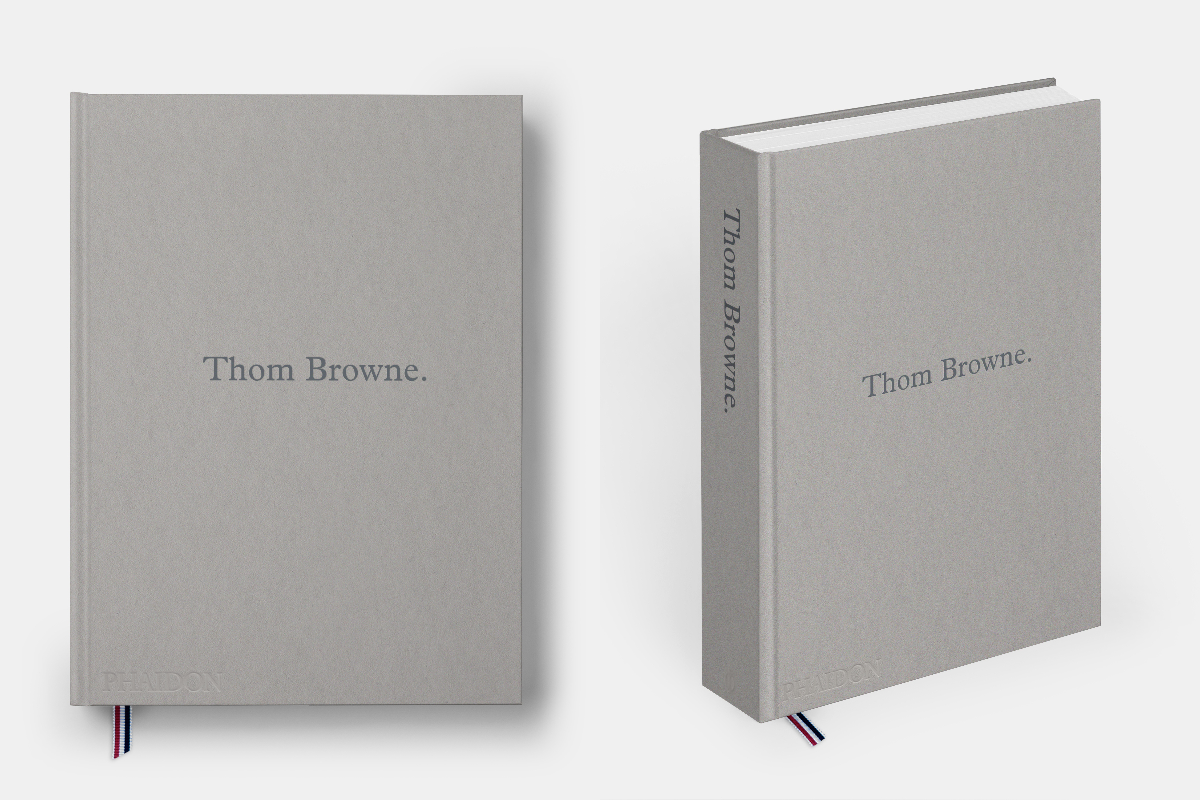 PHOTO CREDIT: THOM BROWNE x PHAIDON